This weekend, exchange plants at The Royale in Tower Grove South, celebrate La Pâtisserie Chouquette's 10th anniversary, enjoy premium cigars paired with craft cocktails at Lemp Grand Hall and more.  
Saturday
La Pâtisserie Chouquette 10th Year Anniversary Celebration
"Join us in our celebration this Saturday from 9 a.m. to 3 p.m. We're bringing back some of our favorite items like our crawfish pie, Harry's Birthday Cake, Madame De Moret and so much more! We'll have cotton candy, a cake walk with prizes and a jolly fun time. We look forward to celebrating with you." Free admission.  
Fourth Annual Taco & Tequila Crawl in Soulard
"The Taco & Tequila Bar Crawl is back on April 29! Come stroll through Soulard eating tacos and enjoying exclusive Margarita, tequila and beer specials. Let's taco about a party!" Tickets start at $28. From noon to 5 p.m. 
Plant Meet-up at The Royale
"Bring your plants and listen to the sounds of our hosts and DJs on Saturday, April 29 from 1 to 4 p.m. Join us in the garden for food, drink and dancing. Delicious hand-crafted cocktails, a full bar, snacks and the full food menu (with plenty of vegetarian/vegan options) will be available. Bring seeds, bulbs, plants or a plant propagation to share or swap, or just take a plant home. Bring an empty pot with you if you are taking a new baby home. Soil will be provided on site." Free admission.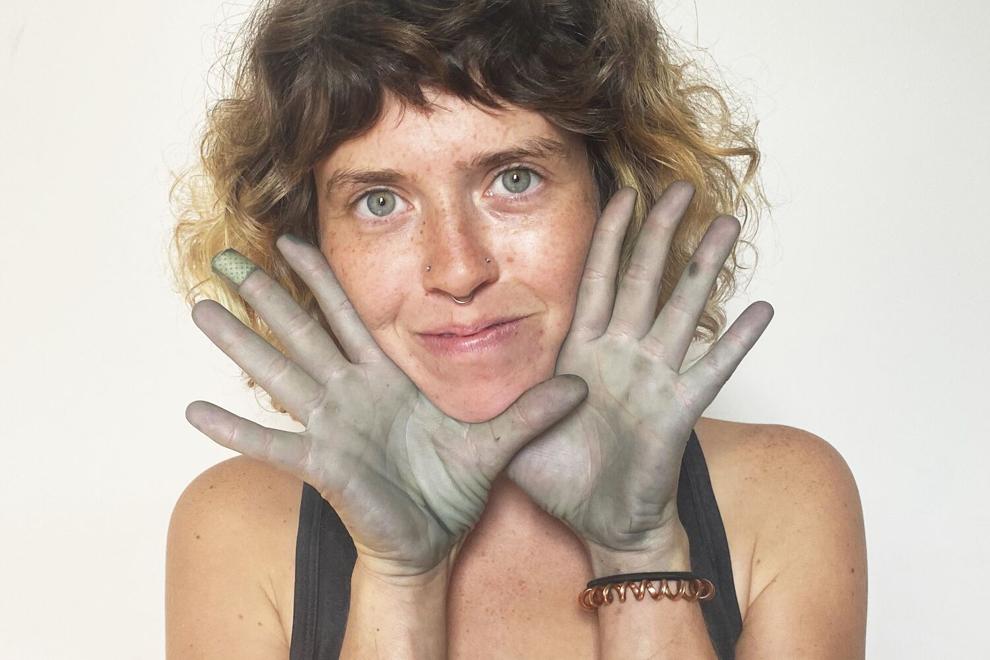 A farmer and trained artist, Erin Luna has taught classes on natural dyeing at Craft Alliance, Perennial STL and Bowood Farms. This spring, she'll take her talents to the Missouri Botanical Garden.
Natural Plant-Dyeing Class at Hello Juice
"Natural plant-based dye class taught by Erin from Black Rat Farms. Guests will leave with a sustainably dyed personalized accessory. Hello Juice to provide a smoothie bowl flight of earth flavors as well." Tickets $35. From 10 a.m. to noon. 
Grace Meat + Three Food Truck at Millpond Brewing
"Grace Meat + Three offers a unique blend of refined Southern American. Grace Chicken + Fish Food Truck offers tenders, catfish, fries, crispy fried shrimp, sandwiches, and a rotating menu of sides." Free admission. From 5 to 8 p.m. 
Stogies and Cocktails at Lemp's Grand Hall
"Join us for an unforgettable evening of luxury and relaxation at our exclusive cigar event. Whether you're a seasoned aficionado or a curious beginner, you'll appreciate the premium selection of cigars and the lively atmosphere we've created." Tickets $50. From 7 p.m. to 1 a.m. 
"Art & Eats events transform wonderful local restaurants into art galleries to showcase local St. Louis artists. We will be featuring artwork from Sherelle Speed at this event. Art & Eats events allow guests to comfortably taste abbreviated signature dishes and cocktails while perusing through beautiful artwork that is available for purchase. These events are great opportunities to not only purchase artwork and great food but also network." Tickets start at $10. From 3 to 8 p.m. at Hive Cafe.