Each month the STLtoday Archives Newsletter takes a look back at restaurant news from days gone by. Today we turn the clock back 30 years, to April of 1993 and present excerpts of the original reviews from Joe Pollack. 
Click on the headlines to see the original Post-Dispatch clippings.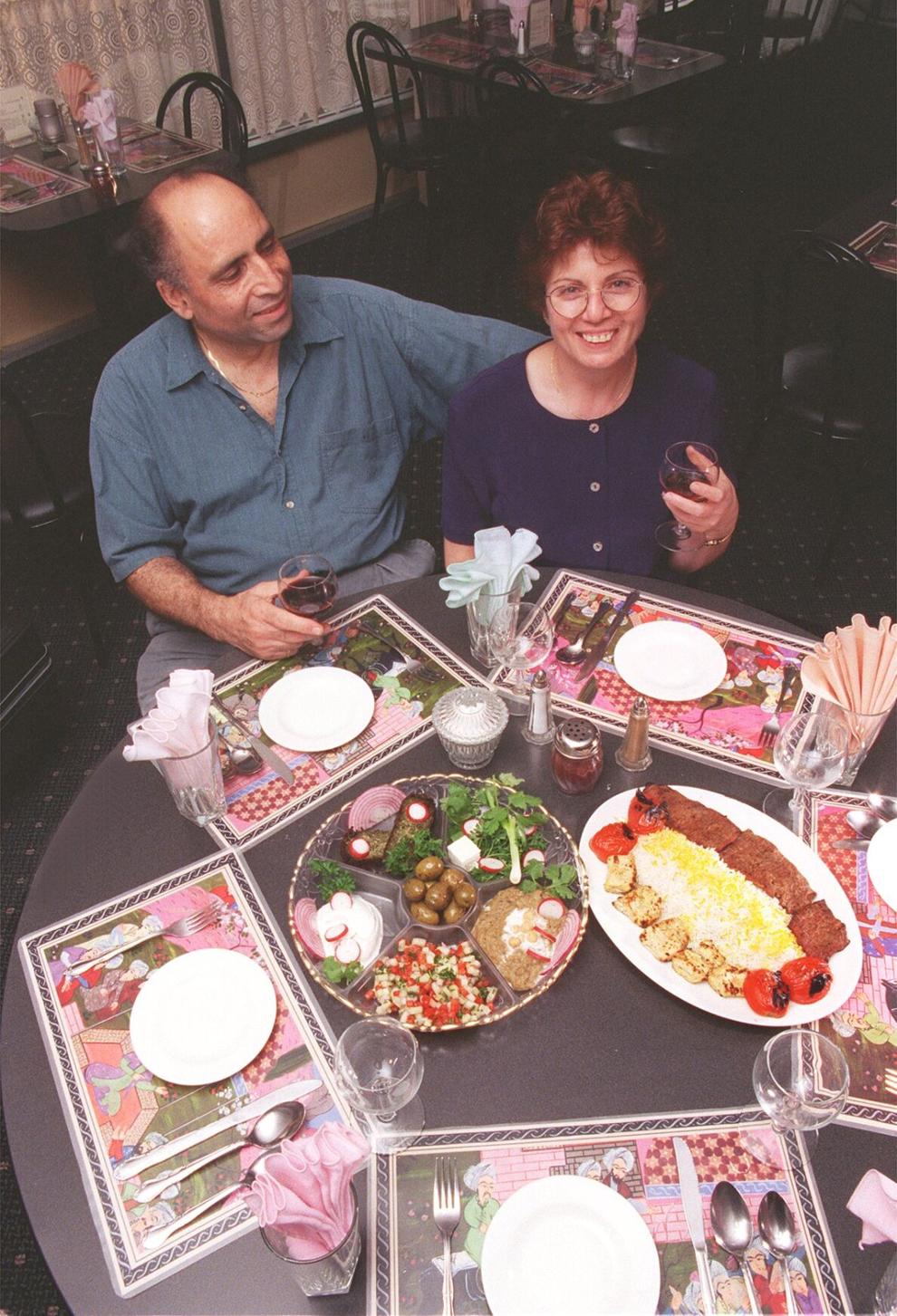 Latest in the University City Loop is Cafe Natasha, which is one of the best bargains to be found in recent years – a three-course dinner, including an elegant entree, is $10.50.
The small, neat restaurant, which seats about 40, is owned by Behshid Bahrami and his wife, Hamishe, who formerly operated the Little Kitchen in the Paul Brown Building downtown.
He cooks, she bakes and takes care of the dining room, and both are experts. They serve, according to the menu, "definitive cuisine with a Persian flair," and they do it with style. Service is good, and the personnel is happy to explain the Persian dishes.
Postscript: Joe Pollack's rave review brought huge crowds to Cafe Natasha, which moved to a new home on South Grand in 2003. Last April, Hamishe hung up her apron and the restaurant closed.
When David Guempel opened Zinnia in the fall of 1989, our city gained another top-rank restaurant. Guempel, who previously had been a chef at Balaban's, has a deft touch with the superb cuisine at the small, lavender building that had been a gas station, a flower shop, a market and a delicatessen in earlier days.
Now the rest of the dining world is sharing our knowledge, thanks to an article in the new Gourmet magazine in which Guempel is featured as one of 14 of the country's top chefs. In the same issue, former St. Louisan Danny Meyer, now the owner of the worth-a-special-trip Union Square Cafe in New York, notes some of his favorite hometown spots, from Tony's to Steak 'n' Shake, but also includes high praise for Zinnia. Guempel, who describes his style as "eclectic cuisine," is somewhere in the middle between the butter-heavy, classic French haute cuisine and lighter, more modern styles of cooking.
"I don't like to give it a title," he explained. "I don't even use 'grill' or 'cafe,' because the more titles you use, the more limitations you put on the things you can do."
A couple of recent visits to Zinnia, 7491 Big Bend, were dazzling. I worked from both the menu and the daily specials, and did not hit a soft spot. And speaking of comfort food, the soup one day was a sweet-and-sour cabbage soup that was the tart, acidic twin of a soup my mother used to make, right to the dollop of sour cream in the middle.
Postscript: Zinnia closed its doors for good in 2008, after an 18-year run.
For many years, visiting the Webster Grill was almost like stepping into a time machine and drifting backward to the 1960s. Its casual air, mismatched furniture, church pews and vegetarian-influenced menu, plus a location near Webster University, all gave it a slightly counter-culture tilt that helped balance establishment leanings. And then the restaurant moved a few yards south and seemed to have grown up, gone through an MBA program and taken a role in the corporate structure.
The food was satisfactory to good; the atmosphere tended to stultify. But time softens all rough edges, and it's a pleasure to report that the Grill, at 8127 Big Bend Boulevard, has found the warm, relaxed aura that the movers apparently misplaced. Some more recent decorations help, and softening the walls and ceiling has removed a chilly feeling. Although there were several tough spots (literal ones, in terms of a pork chop) along the way, two recent visits were mostly pleasant, with attentive service and a good range of dishes, many with Southwestern influences.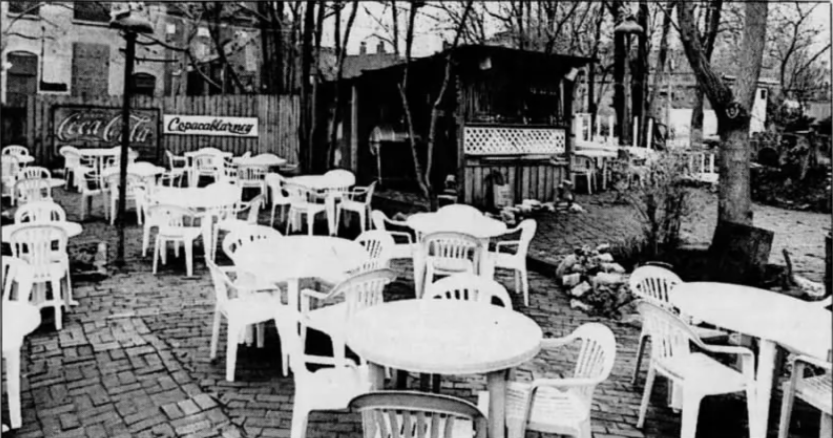 Norton's, at 808 Geyer Street, is a busy little spot, with two dining rooms and the patio. Large chalkboards list a more-than-sufficient lunch selection, with a handful of specials bolstering soups, sandwiches, salads and appetizers. The menu runs through dinner.
There are Cajun touches here and there, but what sets Norton's apart, as far as I'm concerned, is a feeling of freshly prepared dishes, right from the stove (or the fryer, or the oven), that are hot and extremely tasty, with the little touches that show extra care.
For example, the menu's cheapest sandwich, cod, at $3.95, was absolutely outstanding. Two large chunks of fish, battered and deep fried, arrived on a soft French roll, with lettuce, tomato and onions. The batter was light and the fish had been quickly fried, leaving it juicy and tender, and complemented by the flavor of the batter.
Postscript: Six years after closing Norton's Cafe in 2009, Pat Norton opened Norton's Cajun Corner at the Soulard Market.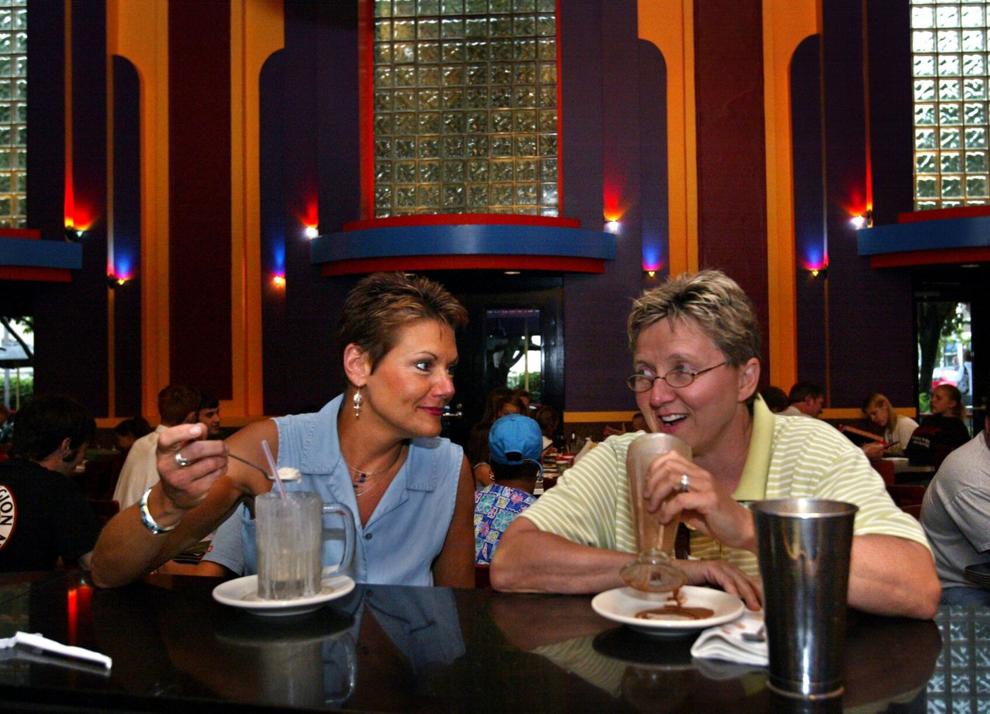 Fitz's has brought lunch and dinner to a root beer bottling plant at 6605 Delmar Boulevard in the University City Loop.
The recent addition to the Loop's wide-ranging restaurant scene is located in what once was a bank, and given interest rates these days, it may be a better investment to spend some money on lunch than to bank it. The return may not be as good in the long run, but it's certainly more immediately satisfying.
Fitz's Root Beer earned a legendary status for a rather short life. It arrived on the St. Louis scene at the Richmond Heights drive-in of the same name in 1947, the same year I did, and it was gone some 25 years later.
But good memories die hard, and Tom Cohen, an architect in real life, decided to revive it, first in his kitchen, and later at a bottling plant. 
Postscript: Fitz's is still thriving in the Loop and opened a South County location in 2018.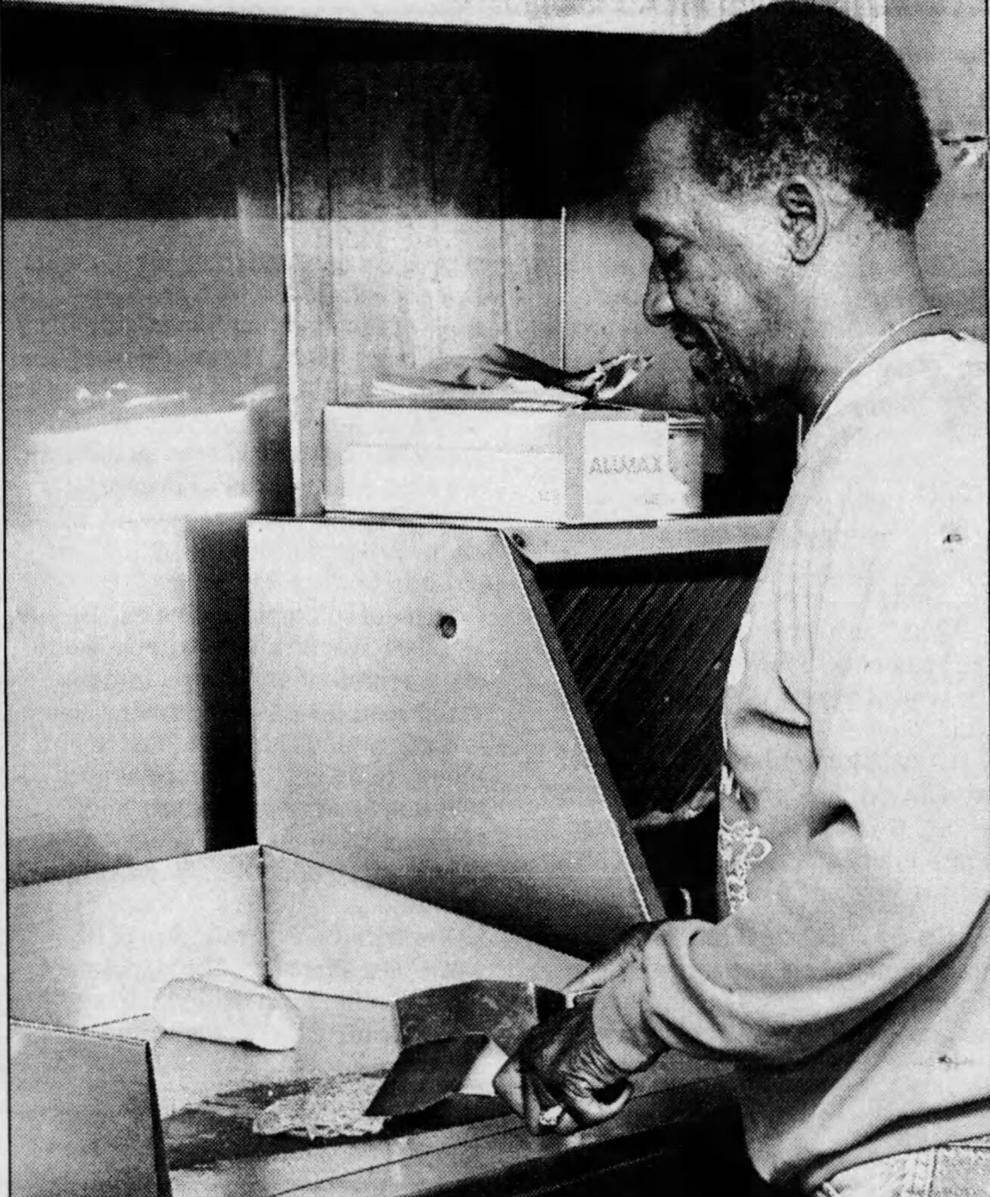 Patrons who may be dozing at the small counter of Mammer Jammer, 3436 Olive Street, awaken with a start as the fry cook continues, chopping the beef with both hands, adding some cooked onions and a handful of jalapeno peppers, depending on whether you want the sandwich plain or with peppers. A request for "hot" will bring extra peppers. Then it's back to chopping and mixing some more.
A soft French roll, its insides nicely cheesed (if bread can be buttered, why can't it be cheesed?), warms on the grill at the same time. When the steak is properly chopped and done, it goes onto the roll and some spicy gravy is ladled on top. The result is a spicy, tasty, extremely messy sandwich that warms the tummy and the soul. A side order of peppery red beans is an excellent addition.
The Mammer Jammer is open late, and over the years, I've found it a good late-night stop heading west from downtown. It's very small, with only 13 seats at the counter and maybe eight more at a few tables, and there's a warm, aroma-filled aura.
Postscript: Mammer Jammer later moved to Natural Bridge, and closed its doors in 2012.