If My Marie Restaurant is your introduction to Haitian cuisine, you should probably begin with its jerk chicken. I don't recommend this based on my experience as a critic or any special knowledge of Haiti. The opposite, in fact. My Marie has also been my introduction to Haitian cuisine, and on my first visit to its Benton Park West storefront, I reflexively ordered jerk chicken. The dish was eye-opening — though not in the literal sense I'd expected.
I girded myself for the hellacious heat and giddy rush of scotch bonnet chiles. Instead, My Marie's jerk chicken sneaks its modest heat behind a warm, sweet, peppery wave of flavor reminiscent of allspice. Beneath its generous ladling of sauce, the chicken's skin retains a nicely charry crisp, and the dark meat tastes intensely of its own juices, more than enough to hold its own against the jerk seasoning.
My Marie marks the St. Louis debut for its chef and owner, Marie Louis-Jeune. As far as I know, it is also the only restaurant in the metro area to open with Haitian cuisine as its main focus. (The Crooked Boot, chef Coria Griggs' excellent food truck and St. Charles restaurant, has expanded its menu to include some Haitian dishes alongside its original Creole fare.)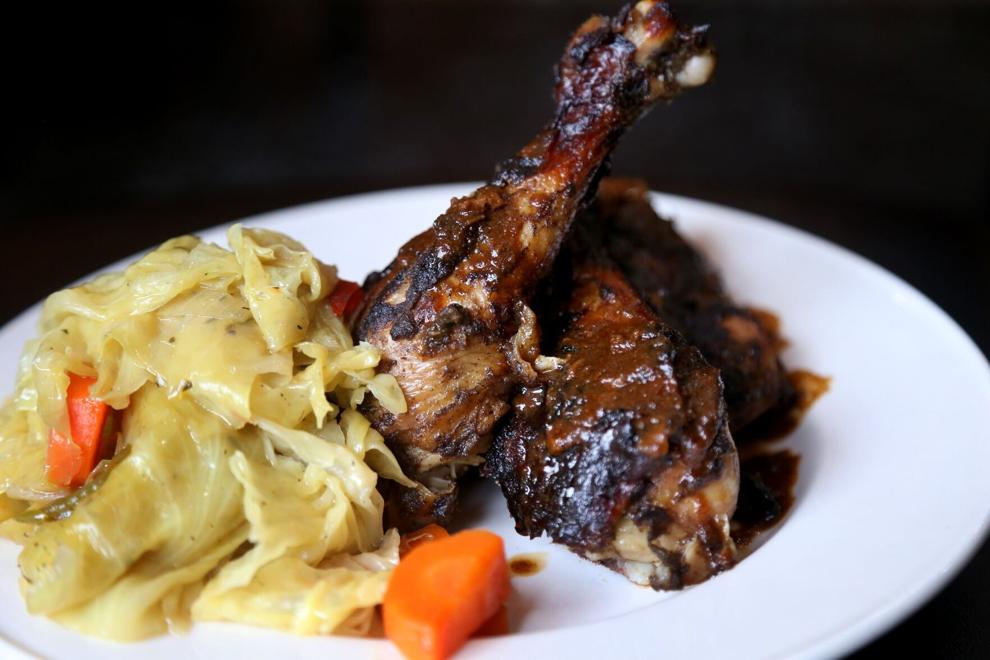 Embarrassed, I didn't want to mention my ignorant assumption about Louis-Jeune's jerk chicken when I interviewed her by phone later. I didn't need to. She herself noted that while the cuisines of Jamaica and Haiti are "familiar," they aren't identical. More specifically, Louis-Jeune draws from a lifetime in the kitchen. As a child, the native of the Haitian capital of Port-au-Prince was already cooking for family and neighbors, and she went on to attend culinary school and open a restaurant in her home country.
After the 2010 earthquake that devastated Haiti, Louis-Jeune and her family relocated to the United States. They were able to reopen their restaurant in Haiti within six months, but in 2015, given the country's precarious situation overall, they closed the restaurant permanently.
Meanwhile, they had settled in Cape Girardeau, Missouri, where Louis-Jeune opened the original My Marie in 2019. She and her family decided to relocate the restaurant and themselves to St. Louis in part to be closer to a larger Haitian population. The new My Marie opened in September on a tree-shaded stretch of Cherokee Street a few blocks west of the neighborhood's Mexican-restaurant heart. The space (previously Tower Tacos) is small. The dining room consists of a few tables just inside the entrance, though additional seating is available on a side patio.
If you don't want to begin with the jerk chicken, Louis-Jeune considers the coconut curry with either chicken or shrimp one of her signature dishes. The curry sauce carries a thin, prickly edge of heat — just enough to balance the coconut's sweetness and no more.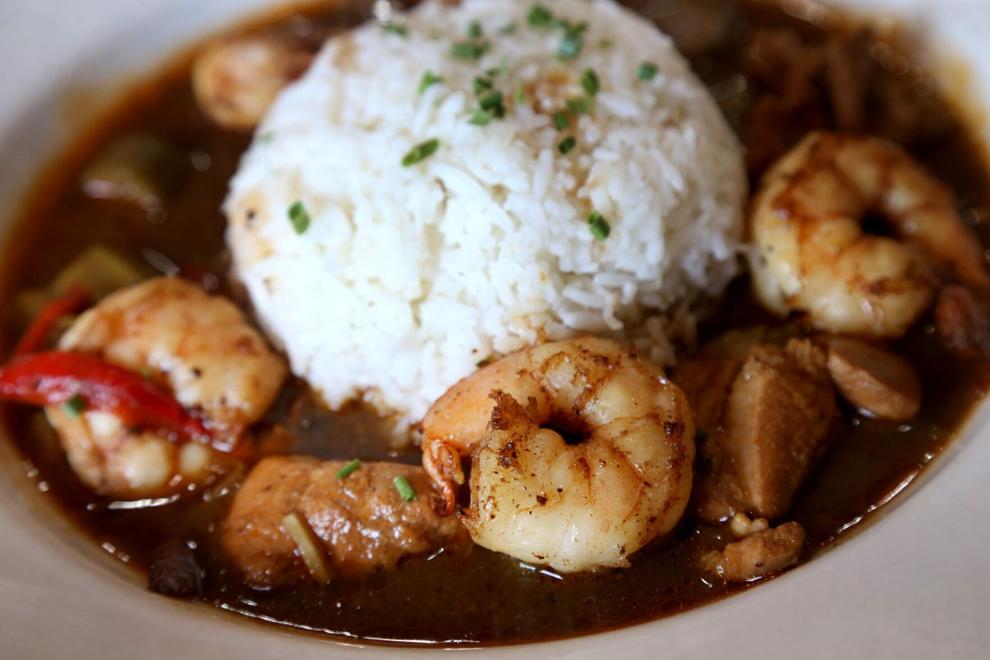 Louis-Jeune applies a soigné touch to her sauces. As excellent as the curry sauce is, I would still rate it behind the sauces gilding her jerk chicken and Haitian-style oxtail. The latter is nearly as rich as an uncut demi-glace, and if you weren't already compelled to dig each last morsel of meat from the oxtail bones, you would do so just to have something to swish around in this swaggering sauce.
If My Marie's lamb stew isn't quite so brawny, it does round out the meat's grassy flavor and adds depth to the potatoes and carrots. The griot fritay brings a plate of fried pork as crisp-edged and luscious as your favorite carnitas in town, though I was disappointed that my serving of the dish, a signature of Haitian cuisine, lacked its typical accompaniment of pikliz, a spicy condiment of pickled vegetables.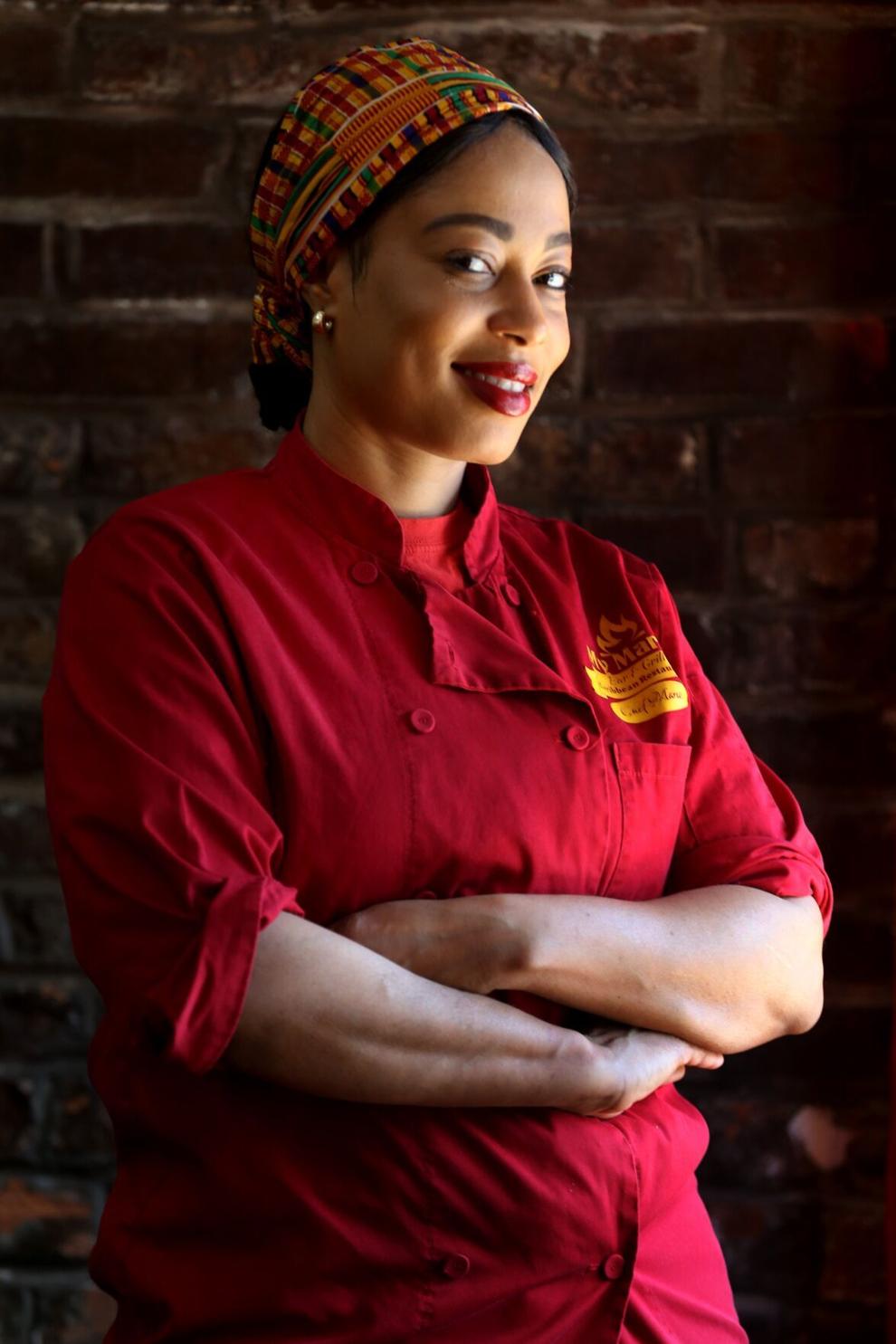 Your main course includes your choice of two side dishes, and Louis-Jeune fashions as much love on these as on her sauces. The mac and cheese is a soul-food classic, with a delightfully chewy mahogany crust atop the noodles in sticky-stretchy cheese. It is difficult not to default each time to this mac and cheese and the collard greens, cooked tender in their own juices and larded with a little bit of chicken, but then you would miss the fried plantains (crisp-savory green or sweet-supple ripe) and the red beans and rice in a sauce that rivals the main courses for richness.
The name My Marie is telling. I undertook this review knowing I had everything to learn about Haitian cuisine. I publish it knowing I still must learn so much, though now I am more excited to revisit Louis-Jeune's singular cooking. And if I can't return for a full meal immediately, she does offer her Hatitian patties — beef, chicken or vegetable inside a flaky shell — in a counter display, one for $3 or two for $5, a perfect hearty snack when you're on the run.
Where My Marie Restaurant, 3147 Cherokee Street • More info 314-499-7059 • Menu Haitian cuisine • Hours Lunch and dinner Tuesday-Sunday (closed Monday)