Cherokee Street's beloved Fortune Teller Bar is open once again, thanks to the passion and hard work of new owner Ryan Schepers, who took over the reins from former owner Matt Thenhaus earlier this year. The graceful transition began when Schepers, a longtime patron, and his fiancé wanted to use the space for their wedding reception. At the time, Thenhaus was looking to sell, and Schepers felt the cards fall into place.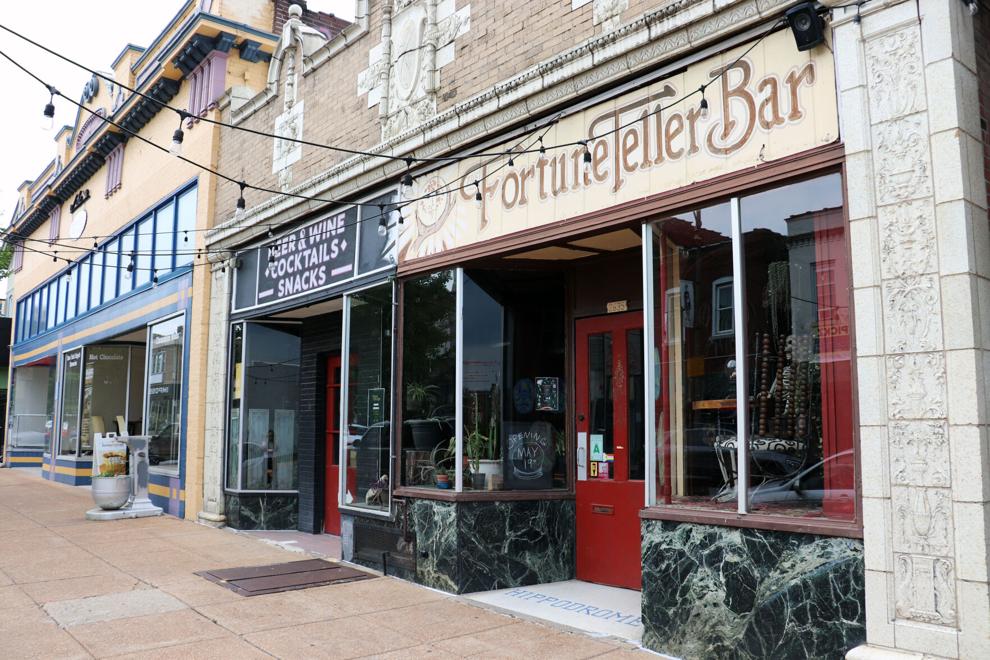 "He wanted to sell it to someone who was going to keep it going as it was," Schepers says. "I just really love the space, and I didn't want it to go away. I'd been looking for something to put my passion into: I live in this neighborhood, I love Cherokee Street and Benton Park West and I was looking for something outside my nine-to-five job to drive my passions. I wanted to feel like I was giving back to the community in some way."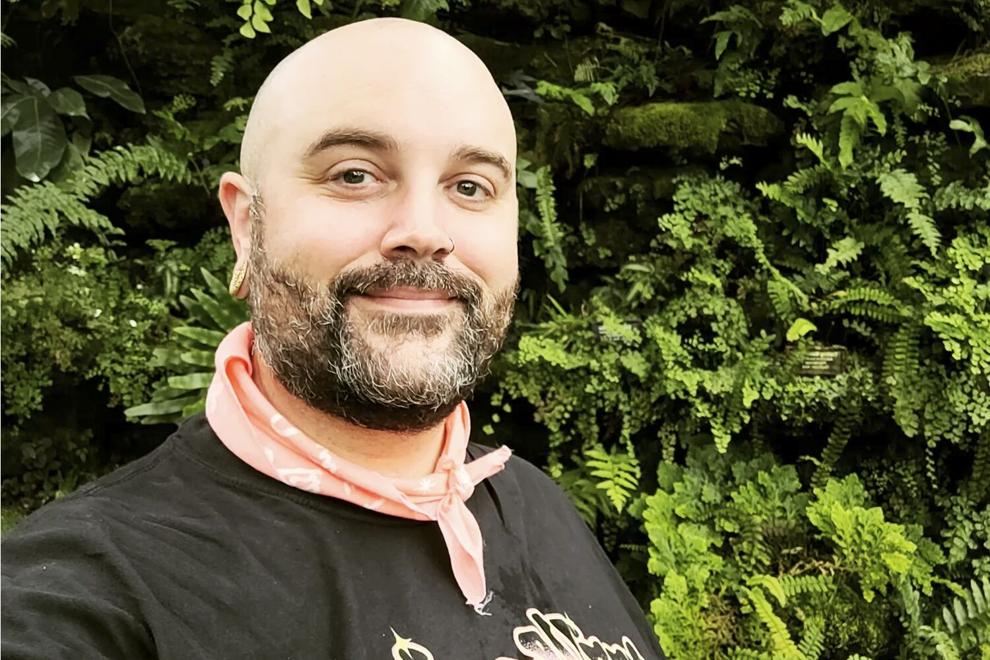 The road to opening has not been without its bumps, but Schepers is ready to welcome people into the newly refreshed space, with cosmetic finishes that have transformed the interior while keeping the aesthetic firmly intact. "We've been working to focus what the bar is, which is a kind of queer, spooky, witchy bar," he says. "A lot of people come here for first dates; a lot of people come to catch up with friends. We don't have loud music, and we don't ever have live bands, and it's a great place to have conversations with people and build community."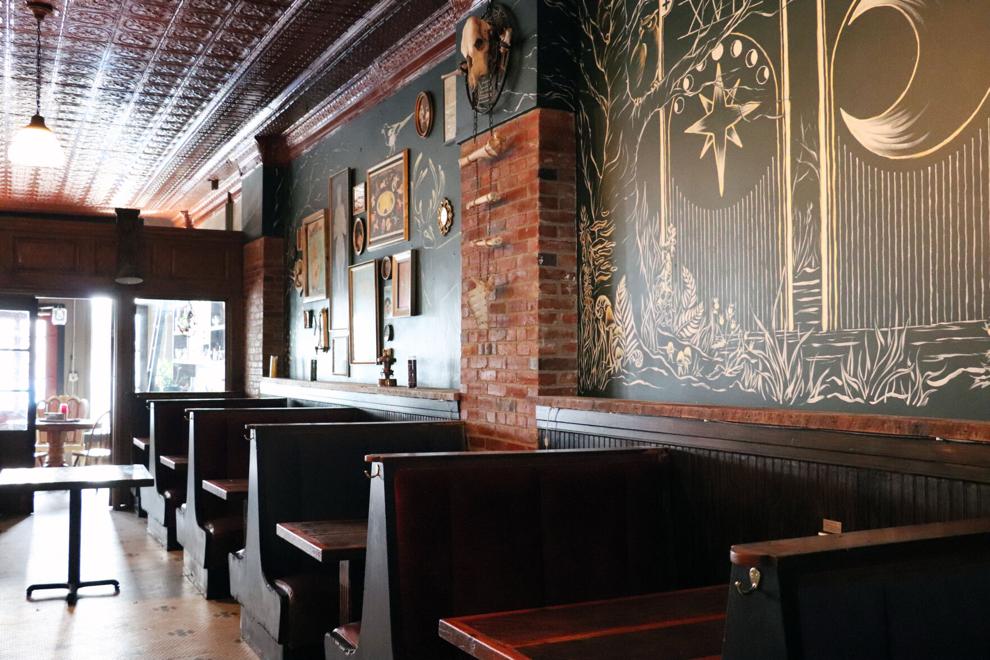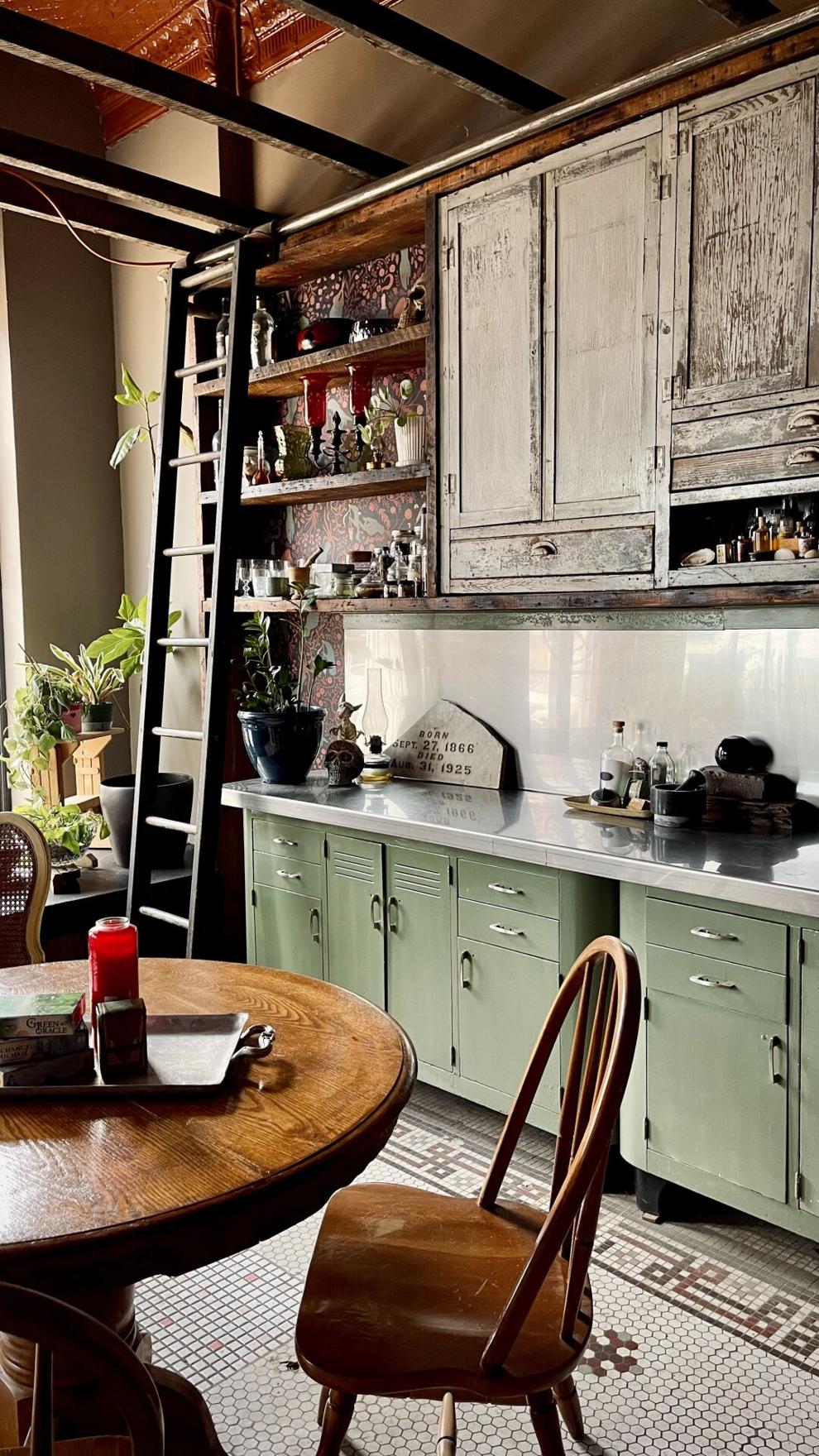 Fortune Teller keeps the music muted for this reason; the atmosphere is intimate and welcoming, with the room awash in deep jewel tones highlighted by new gold murals throughout the space. The intricate work that adorns the walls is by artist Krista Grant, a friend of Schepers. The highly curated space features lounge areas that allow guests to choose how they want to experience the bar on any given night. Schepers, a self-proclaimed "big plant guy" and plant biologist by trade, will fill the bar's front areas with a riot of greenery to welcome guests through the doors. 
The tarot readers, a cornerstone of the bar, will be back in full swing as well, working from a space just to the left as you enter. The room is subdued beauty, with antique woods and lush tones; vintage metal cabinetry in a dusty sage hue houses glass apothecary jars and other ephemera. Ellen the Red, an astrologer and psychic, will head up staffing the tarot readers for the bar, continuing her work into this second phase of the business.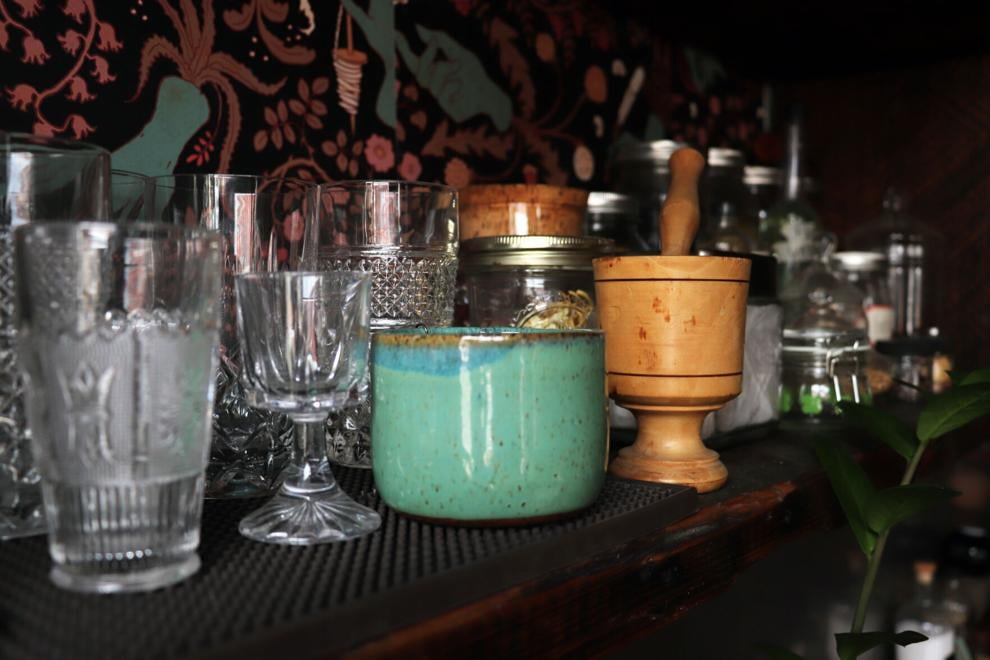 New bar staff are also on hand, who will ground the bar program with inventive cocktails and craft beer offerings. The menu is a seamless blend of old and new offerings. "Ryan wanted the menu at Fortune Teller to represent the new chapter that it's entering, but also maintain the familiarity that made it so beloved in the first place," says Jiana West, owner of Queer Cocktail Collective and member of the new bar staff at Fortune Teller. The menu will rotate quarterly with the season, with year-round classics anchoring the collection, including the bubbly and bittersweet Plum Smuggler and the Cherokee Street Fizz, a unique blend of effervescence and spice.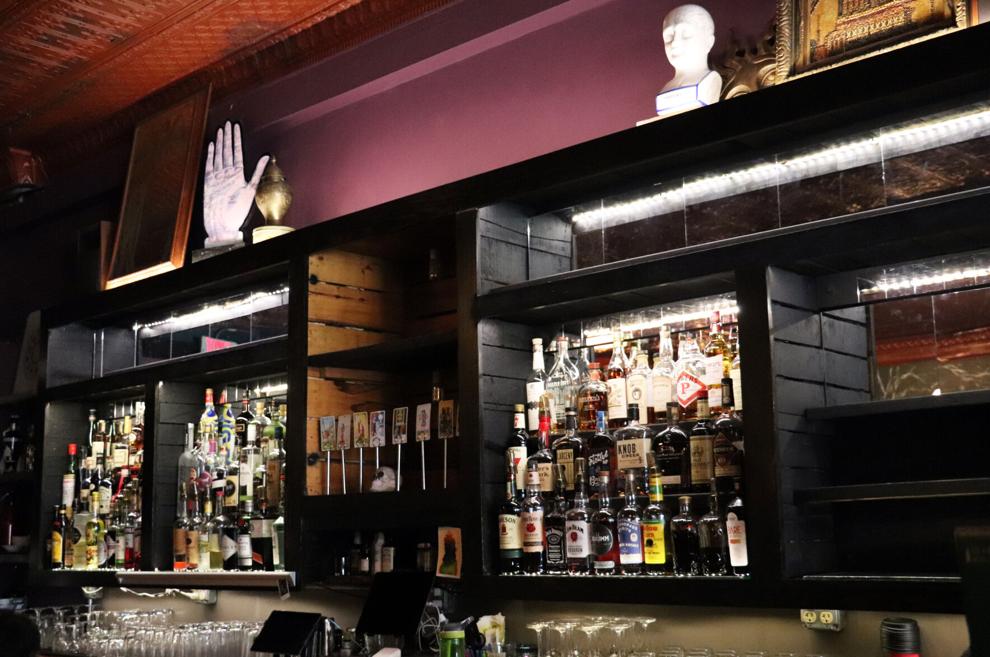 As far as new cocktails go, try the FTB Vegan Sour and the Don't Get Caught – riffs on a whiskey sour and a Manhattan, respectively. The Benton Park Blackberry is a gin-forward drink infused with taro syrup that West describes as playful but balanced. The bar's NA beverage program will be a mix of old and new as well. The herbaceous cucumber Gimlet, made with BARE Gin, is a refreshing take on the classic, built on a cucumber simple syrup that's made in-house. The Strawberry Zinger is a sweet-tart delight, with housemade strawberry shrub at the base finished with citrus and soda.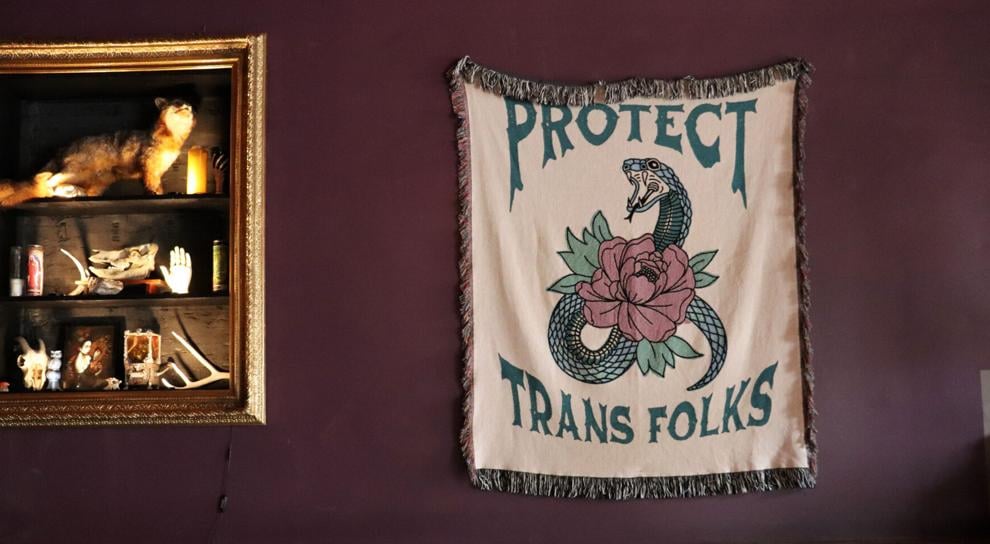 Schepers will also focus on offering interactive events in the space, which gives a chance for other small businesses to collaborate with the bar. In the works are events with STL Dark History, a small business that offers "eerie and intriguing" guided walking tours of the city, and Muerto Morphosis, a local taxidermist and artist whose events will center around her craft.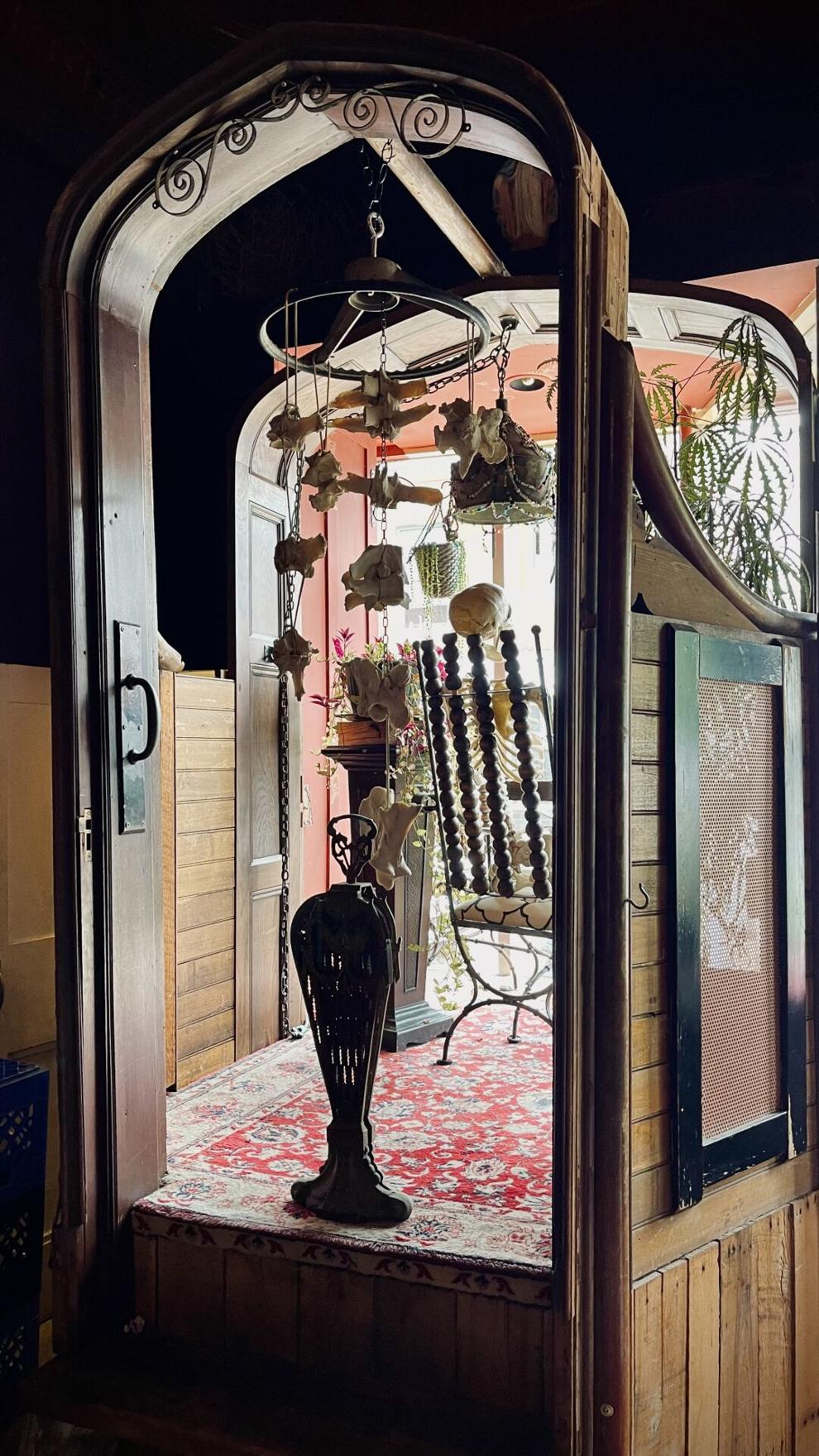 Also in talks for future events is Impossible Sensing, a space startup headquartered on Cherokee that has sent data-gathering instruments to Mars via NASA's Perseverance rover. Given Schepers' science background, the collaboration seems like the perfect fit for the Fortune Teller; not only does he want to give his customers something new, he also wants to focus on creating community within the area. 
In fact, Schepers is passionate about these shared goals and dreams. "We're looking to give back and ingrate ourselves more deeply into the Benton Park West/Cherokee Street neighborhood," he explains. "[Fortune Teller Bar] is already a staple of the neighborhood, so [I'll do] whatever I can to continue the legacy and let people know that we're not going anywhere." To that end, every Thursday will be a giveback day, with 25 percent of sales going to a local nonprofit. For June, it's Metro Trans Umbrella Group, an organization working to actively support the transgender community by filling in resource gaps and creating a more inclusive community in the St. Louis area.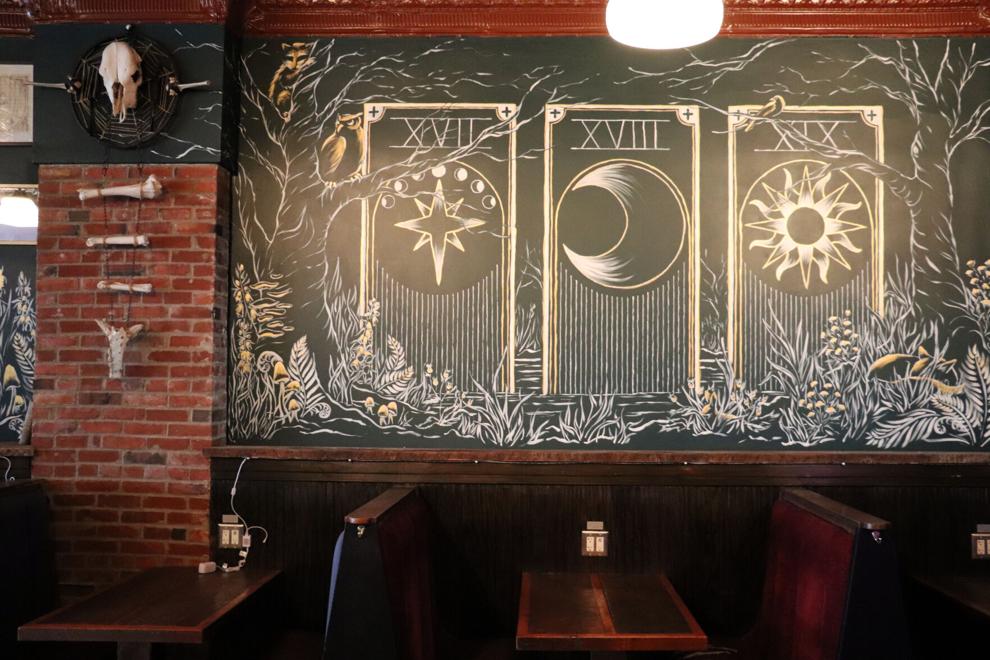 In the future, Fortune Teller will also be home to food, which Schepers feels is essential for the space. The bar kitchen has been an incubator of sorts for food, most notably David Stavron and Ari Jo Ellis, founders of now-shuttered Morning Glory Diner and soon-to-open Moonflower, who started out in the Fortune Teller kitchen. Schepers wants food to be a centerpiece of the bar, and sees the kitchen as a win-win for patrons, Fortune Teller and the small business that eventually lands there. 
As Schepers relays this, just hours from opening his doors for the first time as the owner, his excitement is palpable. He is thrilled to be in this position, even as workers drill finishing touches into the wall and staff works to stock the bar area. He's been waiting for this: "If I can get the regulars from before to come back through the doors and get new faces in here, then that's more than I could ask for." 
Fortune Teller Bar is open Thursday from 5 to 11 p.m., Friday from 4 p.m. to 1 a.m. and Saturday from 1 p.m. to 1 a.m. Follow FTB on Instagram for updates on events and tarot reading hours.
Fortune Teller Bar, 2635 Cherokee St., Benton Park West, St. Louis, Missouri, 314-776-2337, fortunetellerstl.com