Tempura can be a fickle thing: In other words, it's easy to mess up. This fact makes the tempura at Indo and recently opened Sado justifiably impressive: It's crunchy, crispy and perfectly complements whatever vegetable or meat is being fried. Sado even has its own tempura chef who dedicates their time to the careful, time-intensive process of frying tempura. There's an art to it – an art that chef-owner Nick Bognar has perfected through years of trial and error. He showcases his skills through Sado's seasonal tempura vegetables. Right now, for example, you can order a tempura broccolini – the dish is an ode to The Hill, where Sado just opened, and is topped with aged Parmesan, lemon slices and an umami aïoli. Here, Bognar shares his tips and tricks for making high-quality tempura at home. 
Better Batter Consistency 
According to Bognar, starting your tempura journey on the right foot means making a batter that's just right. "The perfect mix is not too thick or too thin; you want it to stick to the protein or veggie without getting too heavy or greasy," Bognar says. "It's a delicate balancing act." He adds that the batter is constantly changing based on outside factors like temperature and other sensory elements going on in the kitchen, and it's important to keep this in mind during the process. 
Choose and Coat Accordingly 
When it comes to choosing what you want to tempura-fry, the options are endless; Bognar even offers a tempura-battered Twinkie on Sado's dessert menu. For at-home chefs, he suggests focusing on seasonal vegetables like squash, onion and snap peas, but his personal favorite is pickles. Whatever you choose, the key is to coat it accordingly. First, coat it in flour, then quickly dip it into your batter. "The idea is to get a good amount of batter on each piece without making it too heavy," Bognar says. A slice of squash might need a little more batter than an onion ring, for instance.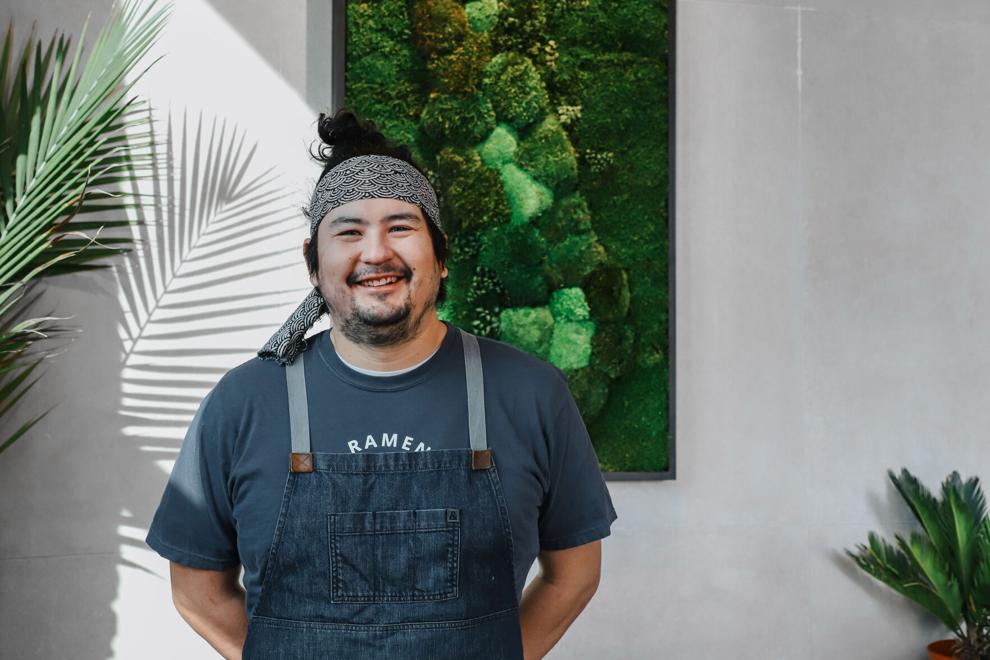 For the final piece of the puzzle, you'll have to get your hands a little dirty. After a quick flick through the batter, Bognar immediately places the ingredients into hot oil. As they land in the oil, the tempura batter spreads out as it fries, creating the familiar tempura topping you've probably seen on a crunchy roll of sushi. Next comes the most important step: Bognar uses his fingertips to drizzle extra batter onto the ingredients, which creates a classic, crystalized tempura coating on them. Cook until the tempura is golden and crispy. 
*Pro tip: If you're frying multiple types of ingredients, keep them in a specific order; each will require a different cook time.