Share this article paywall-free.

St. Louis Post-Dispatch

Memorial Day weekend! It's officially summertime in St. Louis, and the possibilities are endless. Here's some of our best advice for spending the longest days of the year.
Rev up at Confluence Festival
What Confluence Festival • When June 3-4 • Where World Wide Technology Raceway, 700 Raceway Boulevard, Madison • How much $55-$77 • More info metrotix.com
What would happen if you plopped a music festival in the middle of an auto racing event? We found out last year when Confluence Festival debuted at World Wide Technology Raceway, as part of the NASCAR Cup Series Enjoy Illinois 300. The race and festival return this year with Dierks Bentley, Flo Rida, Brothers Osborne, Bailey Zimmerman, Brittney Spencer, Rissi Palmer, Blinded by Stereo, DJ Mahf, DJ Big D, Dr. Zhivegas, Dylan Triplett, Funky Butt Brass Band, Lamar Harris, Malena Smith, Red and Black Brass Band, St. Boogie Brass Band, the Bobby Ford Band, the Mighty Pines, Tim Duggar, Vella La Vella and We Are Root Mod. KCJ
Shout 'Opa!' at a Greek festival
What St. Louis County Greekfest • When 11 a.m.-9 p.m. May 26-28, 11 a.m.-4 p.m. May 29 • Where Assumption Greek Orthodox Church, 1755 Des Peres Road, Town and Country • How much Free • More info stlgreekfest.com
What Taste of the Greek Festival • When 11 a.m.-7 p.m. July 22, 11 a.m.-5 p.m. July 23 • Where St. Nicholas Family Life Center, 12550 South Forty Drive, Town and Country • How much Free • More info opastl.com
After going curbside during the pandemic, St. Louis County Greekfest returns in full, in-person force on Memorial Day weekend. Enjoy food and drinks (purchase is cashless), live music, folk dancing and tours of the Assumption Greek Orthodox Church. The menu includes gyros, lamb shank, souvlaki and baklava and many other pastries. Greekfest is only your first chance to shout "Opa!" this summer. Ahead of its annual festival over Labor Day weekend in the Central West End, St. Nicholas is hosting the Taste of the Greek Festival in July at its Family Life Center in Town and Country, with food, drinks, music and dancing. IF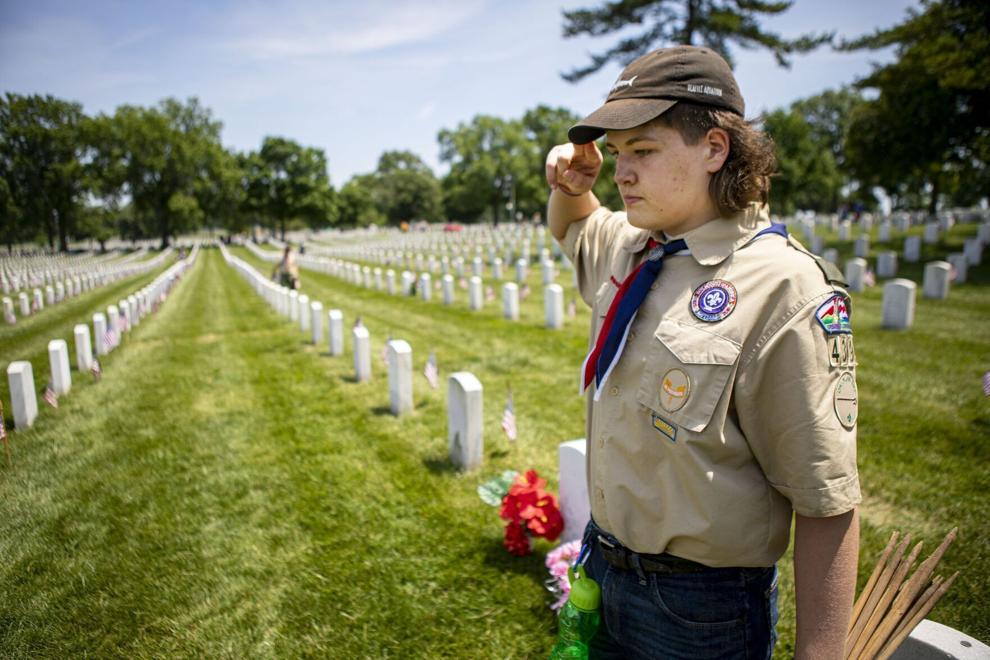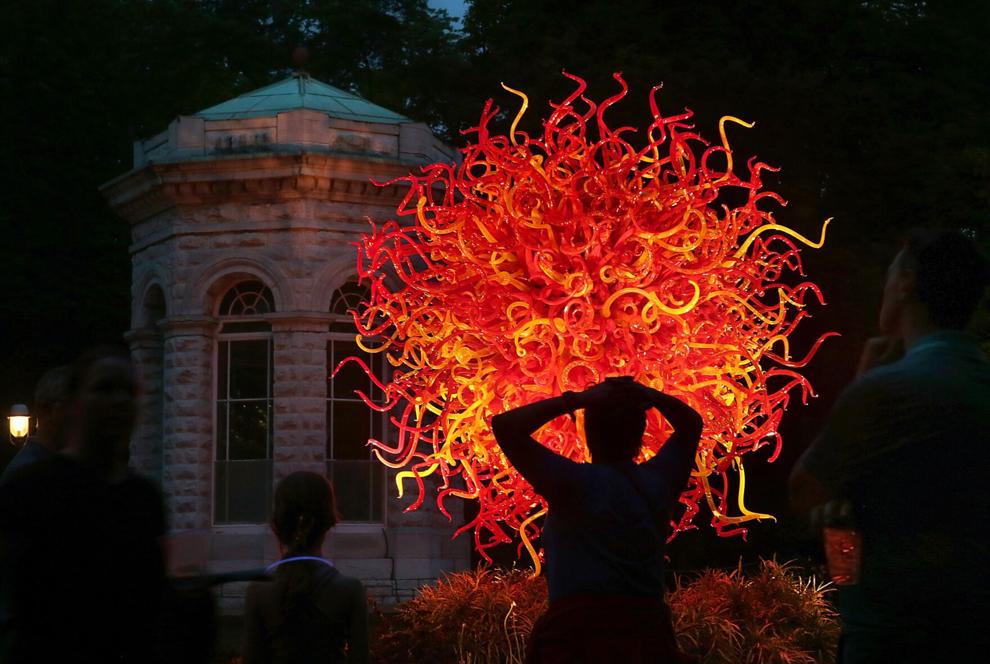 See Chihuly everywhere
What "Chihuly in the Garden 2023" • When May 2-Oct. 15 (closed June 1-2) • Where Missouri Botanical Garden, 4344 Shaw Boulevard • How much Free with garden admission; $8-$25 for Chihuly Nights • More info mobot.org
What Chihuly at the Greenberg Gallery • When May 11-July 31; hours are 9 a.m.-5 p.m. Monday-Friday • Where Greenberg Gallery, 230 South Bemiston Avenue, Clayton • How much Free • More info thegreenberggallery.com
There's no shortage of works by acclaimed glass artist Dale Chihuly to see this summer in St. Louis: An installation of about 20 new pieces landed at the Missouri Botanical Garden in early May, and the garden is lighting them up for special Chihuly Nights events through summer's end. You've seen pictures of that giant ball of orange, red and yellow glass tendrils situated at the east end of the garden? It's called "Summer Sun," but we'll argue it should be renamed "Summer Sun in St. Louis." In Clayton, the Greenberg Gallery has its own Chihuly exhibition on view through July. Other air-conditioned art options: The St. Louis Art Museum has a couple of Chihuly pieces, and Congregation Shaare Emeth in Creve Coeur has Chihuly-created stained glass windows. VSH
Enjoy some jazz with your cocktail
When 7:30 p.m. Aug. 9 • Where City Winery, City Foundry, 3730 Foundry Way • How much $25-$35 • More info citywinery.com/stlouis
Not just any jazz musician gets signed to the legendary Blue Note label, but it's not surprising that bassist Derrick Hodge made the cut. Whether performing as bandleader or sideman, Hodge creates music that deftly balances artistry and accessibility. And City Winery should be just the place to check him out. CW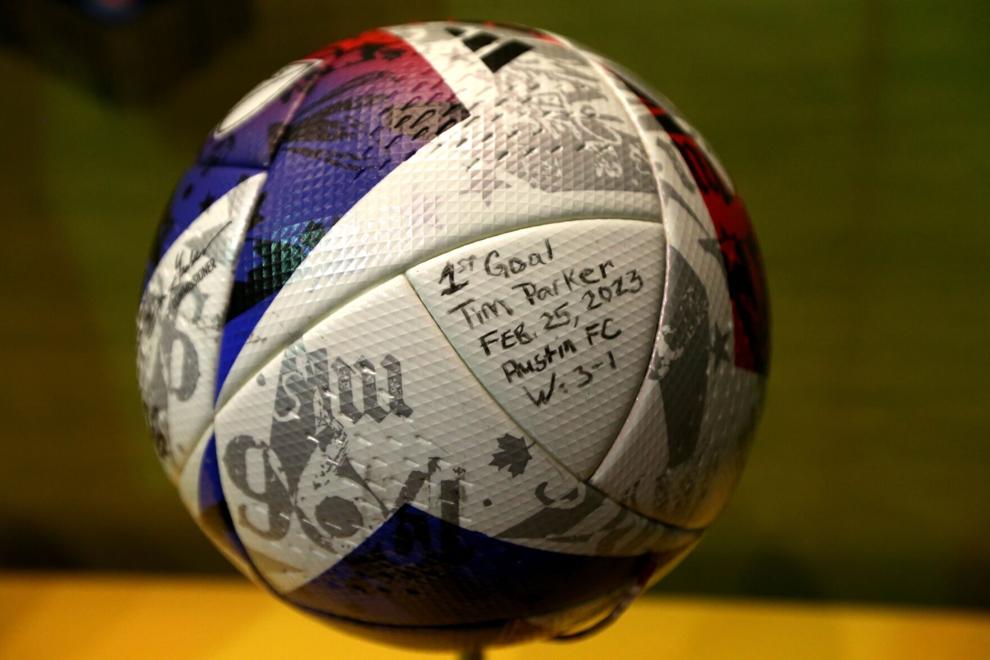 Learn something new at a museum
Where St. Louis Science Center, 5050 Oakland Avenue • More info slsc.org
Where The Magic House, 516 South Kirkwood Road, Kirkwood • More info magichouse.org
Where Missouri History Museum, 5700 Lindell Boulevard, Forest Park • More info mohistory.org
Where Campbell House Museum, 1508 Locust Street • More info campbellhousemuseum.org
Where Field House Museum, 634 South Broadway • More info fieldhousemuseum.org
If you haven't checked out "Soccer City," an interactive exhibition that dives into the history of soccer in St. Louis, it opened in April at the Missouri History Museum and is on view through February. A soccer exhibition at the Magic House lets youngsters train just like real St. Louis City SC players. "Mandela: The Official Exhibition," a traveling exhibit that includes more than 150 artifacts and items related to humanitarian and former South African President Nelson Mandela, runs May 27 through mid-September at the St. Louis Science Center. The Campbell House Museum presents a display of historic wedding dresses, and the Field House Museum is hosting an exhibition about "Peanuts" cartoonist Charles M. Schulz, 19th-century newspapers, the St. Louis Browns baseball team and famous women of St. Louis. VSH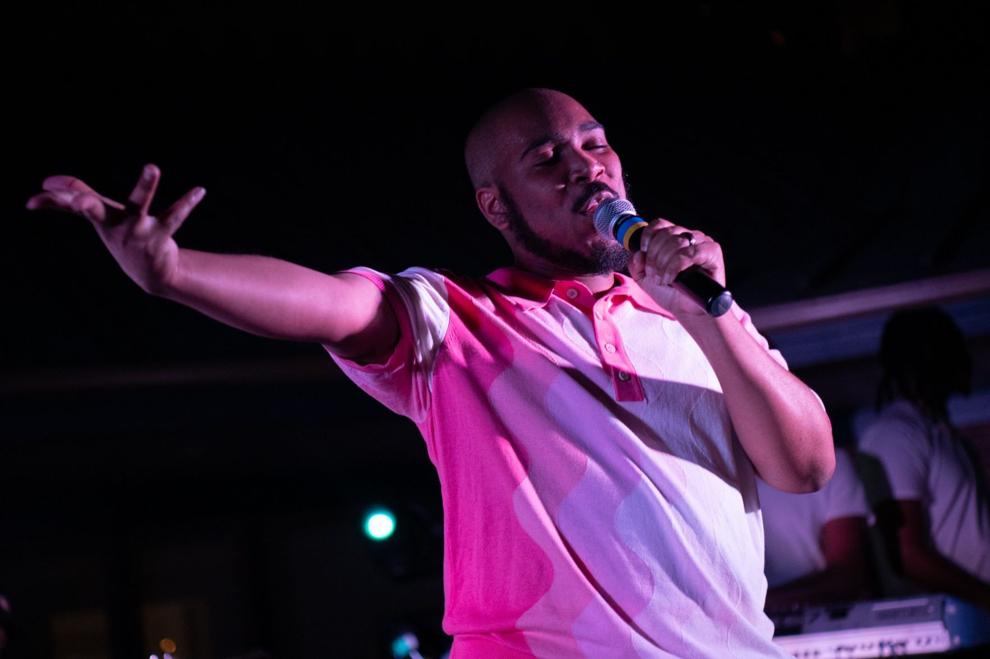 Support an overlooked community
What WerQfest • When 5:30 p.m. July 8 • Where The Big Top, 3401 Washington Boulevard • How much $25-$55 • More info metrotix.com
Many in the community of Black, queer artists have lamented what they view as inferior treatment when it comes to inclusion at St. Louis PrideFest. Local Black artists aren't booked for the main stage, they say, and are relegated to a secondary stage. In response, singer-producer Tre G (Tre'von Griffith) and his husband, Shelton Boyd-Griffith, created WerQfest, a showcase of Black, queer talent. Headlining this year are R&B singer Durand Bernarr and "RuPaul's Drag Race" winner Jaida Essence Hall. Also performing: Sunny Rain, DJ Nico Marie, Umami, DJ PBnJeffy, Kristopher Lay, Robinson, Richard, and TENS Live! featuring Maven Logik Lee, Miyonnee Sateek and Kimaiya Hall Dance Company. KCJ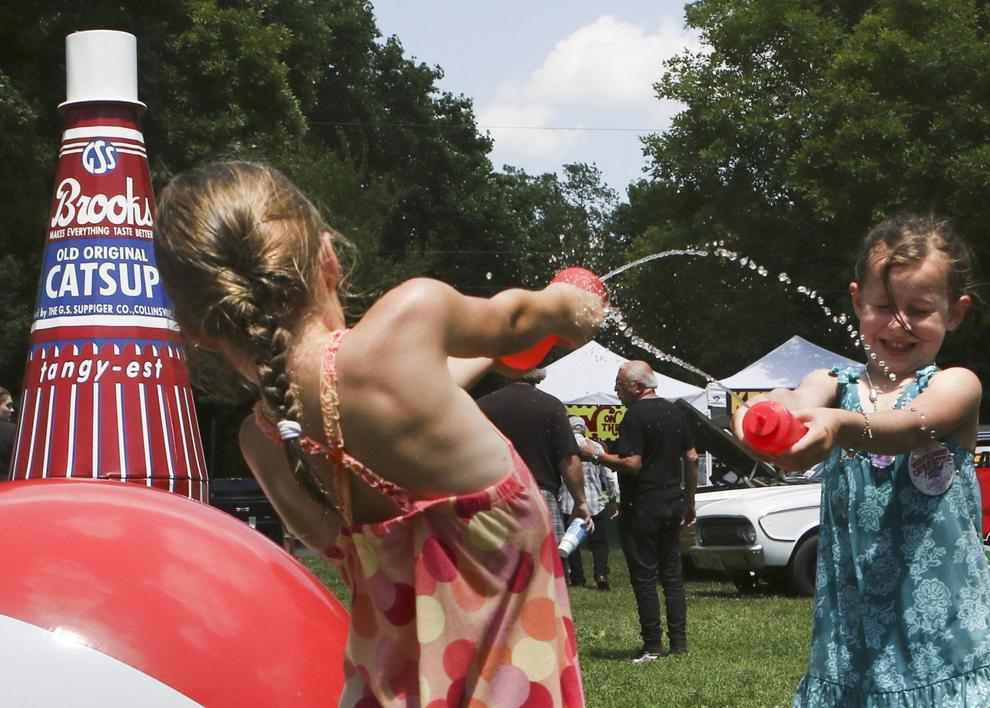 Celebrate our hometown condiments
What World's Largest Catsup Bottle Festival • When 11 a.m. July 8 • Where Herald Square, 119 East Clay Street, Collinsville • How much Free • More info catsupbottlefestival.com
The last World's Largest Catsup Bottle Festival was held in 2017, and it returns this year — not that the nearby 170-foot-tall ketchup bottle water tower was going anywhere. Husband-and-wife team Mike "Big Tomato" Gassmann and Judy "Catsup Bottle Lady" DeMoisy have recharged — presumably on vast amounts of ketchup — and teamed with Old Herald Brewery in Collinsville. The party, now held in Herald Square, will include Brooks Ketchup tastings, a Little Princess Tomato and Sir Catsup Contest, eating contests for ketchup-smothered hot dogs and tater tots, live music and even more fun. Brooks produced its fabled Old Original Catsup in Collinsville until the early 1960s; the condiment is now produced in Canada and sold as Brooks Rich & Tangy Ketchup. And if you like your visits to Collinsville a little spicier, the International Horseradish Festival is June 2-3. VSH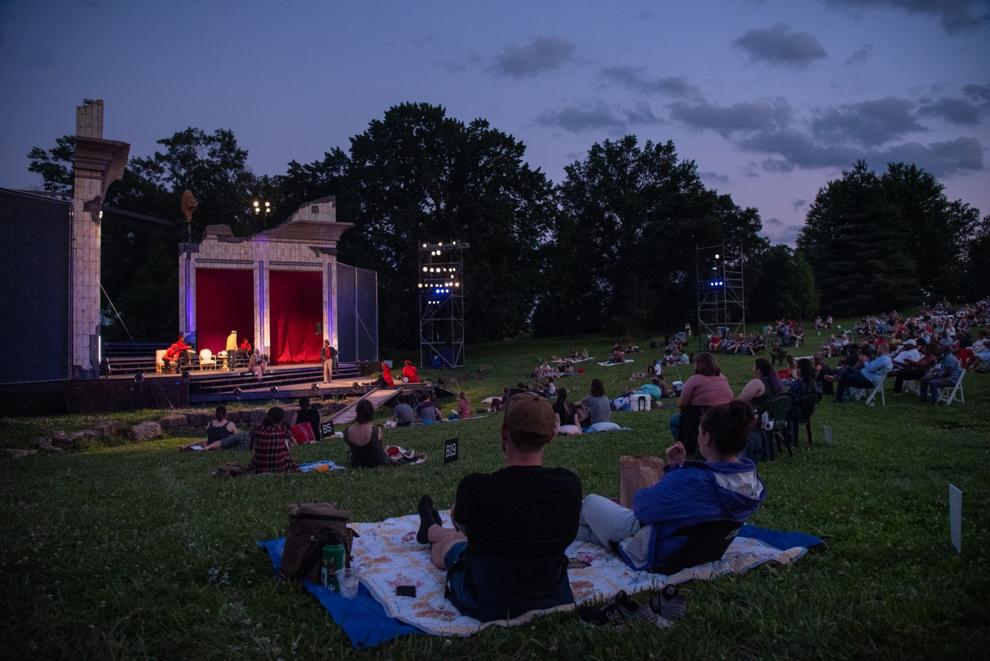 See Shakespeare under the stars
What "Twelfth Night" • When Nightly except Mondays, May 31-June 25 • Where Shakespeare Glen in Forest Park • How much Free; limited number of reserved seats on sale • More info stlshakes.org
"Twelfth Night" is definitely one of Shakespeare's best-known and best-loved comedies, and this St. Louis Shakespeare Festival presentation in Forest Park has the potential to be something quite special. The production's setting is inspired by contemporary Miami, and the word is that it'll be bursting with Latin music to go along with the play's high-spirited mix of mistaken identities and miscellaneous hijinks. Directed by Lisa Portes, this show sounds like a delightful way to spend a summer night. CW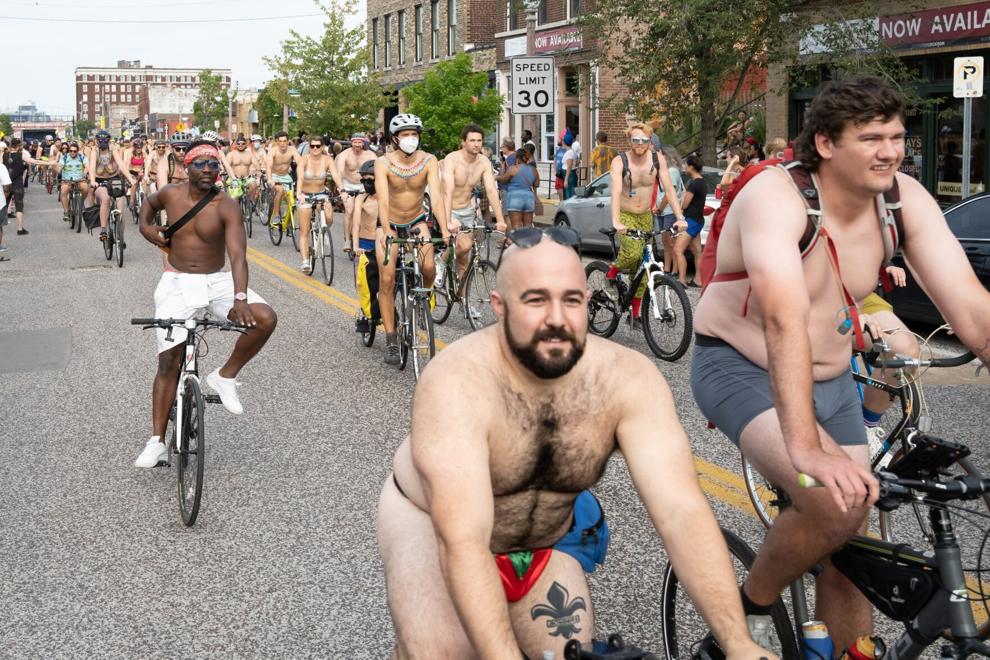 Ride a bike, naked or not
What Moonlight Ramble • When 7 p.m.-1 a.m. Aug. 26-27 • Where Starting in the Grove • How much $25 and up; free for children under 6 • More info moonlightramble.com
What World Naked Bike Ride • When 5 p.m. Aug. 5 • Where Starting in the Grove • How much Free • More info wnbrstl.org
August is not exactly the best time to pedal several miles across the steamy, heat-absorbing streets of St. Louis. But look: We've got options. There's the 59th annual Moonlight Ramble, considered the longest-running nighttime bike ride in the United States. And for the more confident riders among us, there's the World Naked Bike Ride, meant to promote cyclists' rights and body positivity; the nudity is legal because the event is billed as a protest. Either way, bring a towel to mop off afterward. VSH
A guide to must-see sites and experiences, along with dozens of other suggestions to pique your curiosity.
Have a sustainable summer
What Summer of Sustainability • When June 3, June 17, July 8, July 22, Aug. 5 • Where Zoo Museum District institutions • How much Free • More info mobot.org
The Missouri Botanical Garden Green Living Festival is ordinarily held on garden grounds. In 2021, because of construction of the new visitor center, the festival was reimagined as a series of pop-up events at five Zoo Museum District institutions. The concept was so well received that organizers are doing it again. Summer of Sustainability events will be held June 3 at the St. Louis Art Museum, June 17 at the St. Louis Science Center, July 8 at the St. Louis Zoo, July 22 at the Missouri HIstory Museum and Aug. 5 at the Missouri Botanical Garden. Each of the venues will share various ways to go green and live sustainably. VSH
Take a taco tour of the Metro East
If Cherokee Street is all you know about St. Louis-area tacos, you have some delicious exploring ahead of you. Why not put some summer road-trip hours toward the tacos of the Metro East? Begin in Fairmont City, where you will find tacos among the expansive menus of the sit-down restaurants Mi Tierra Bonita (3203 Collinsville Road) and, across the street, Tienda El Ranchito (2565 North 32nd Street). In Granite City, Tacos El Manny (2800 Nameoki Road) serves both of-the-moment quesabirria tacos and traditional street tacos — try the cabeza, suadero and shrimp varieties. In Alton, Taqueria Maya (2621 College Avenue) places a single quesabirria taco alongside a big bowl of spicy birria broth brimming with meat and ramen noodles. IF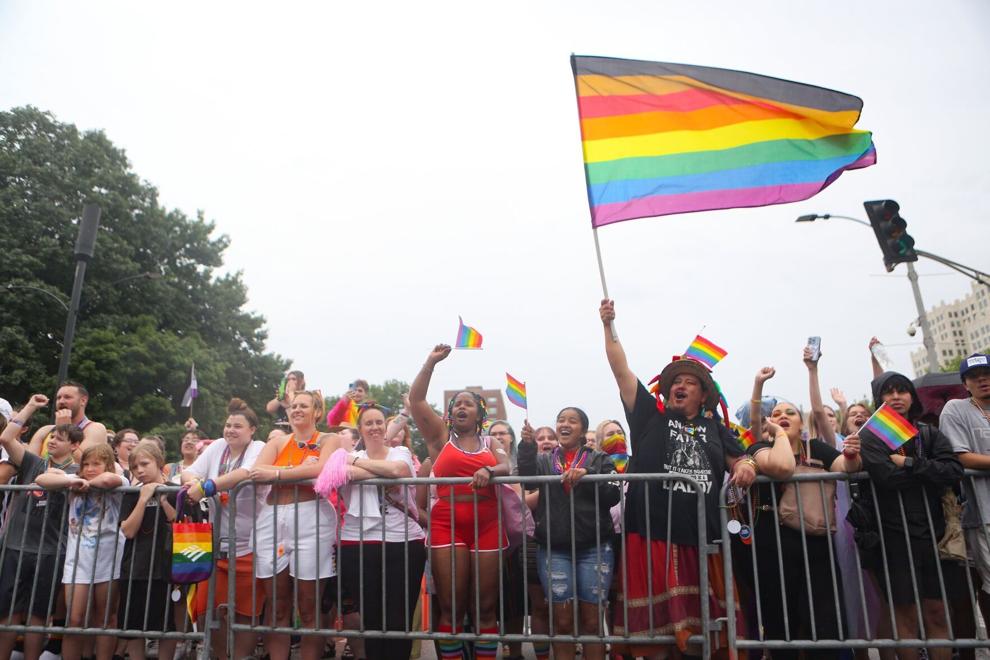 Celebrate Pride, even into fall
June is Pride month, established to commemorate the 1969 uprising that followed police raids on the Stonewall Inn in New York, regarded as the start of the LGBTQ rights movement. In St. Louis, PrideFest will be held June 24-25 at Soldiers Memorial downtown, with the Grand Pride Parade at noon June 25. The St. Charles Pride Festival is June 17, indoors and outdoors at Family Arena. Partly because of the pandemic, Tower Grove Pride pushed its June celebration to September and is sticking with it; this year's event is Sept. 23-24. Metro East Pride Fest was held in October 2022, but this year's date has not been revealed. VSH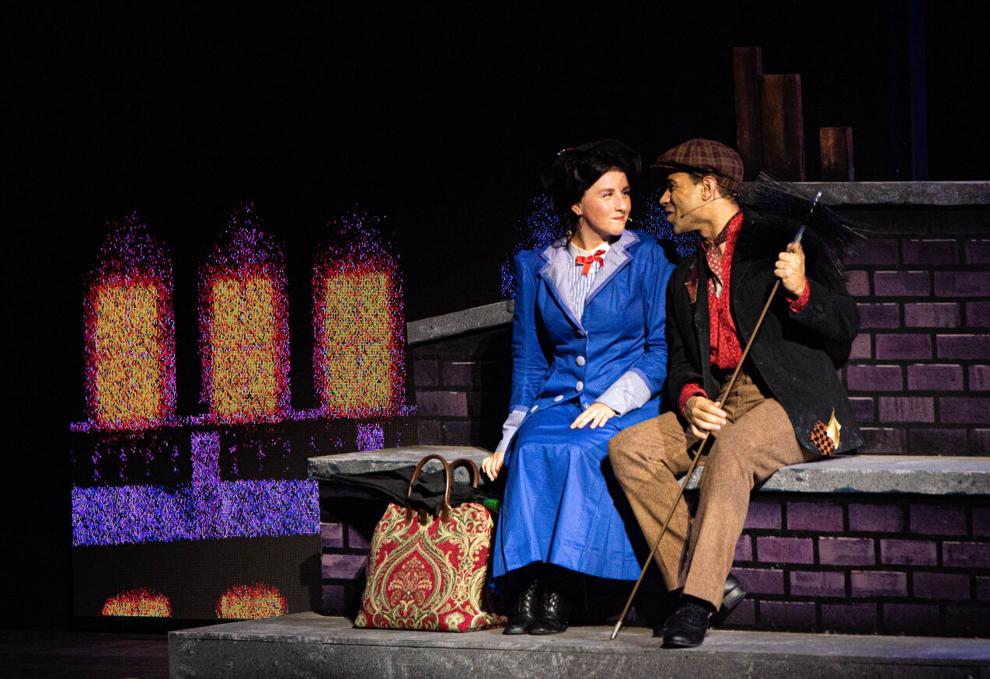 Meet at the Muny
When 8:15 p.m. nightly, June 12-Aug. 20 • Where The Muny, 1 Theatre Drive, Forest Park • How much $19-$120, plus the free seats • More info muny.org
The country's largest, oldest outdoor venue for musical theater has another big summer planned. And whether you have season tickets or you choose to get in line early for a chance at the 1,000 free seats, there's something for everyone. For its 105th season in Forest Park, the Muny presents four shows it has never staged before — "Beautiful: The Carole King Musical" (June 12-18), "Chess" (July 5-11), "Rent" (Aug. 4-10) and "Sister Act" (Aug. 14-20) — along with "Disney's Beauty and the Beast" (June 22-30), "West Side Story" (July 15-21) and "Little Shop of Horrors" (July 25-31). Arrive early to enjoy a picnic and live performances and other activities on the plaza. For indoor theater options, find performances at Stages St. Louis, Stray Dog Theatre and the St. Louis Actors' Studio LaBute New Theater Festival. CW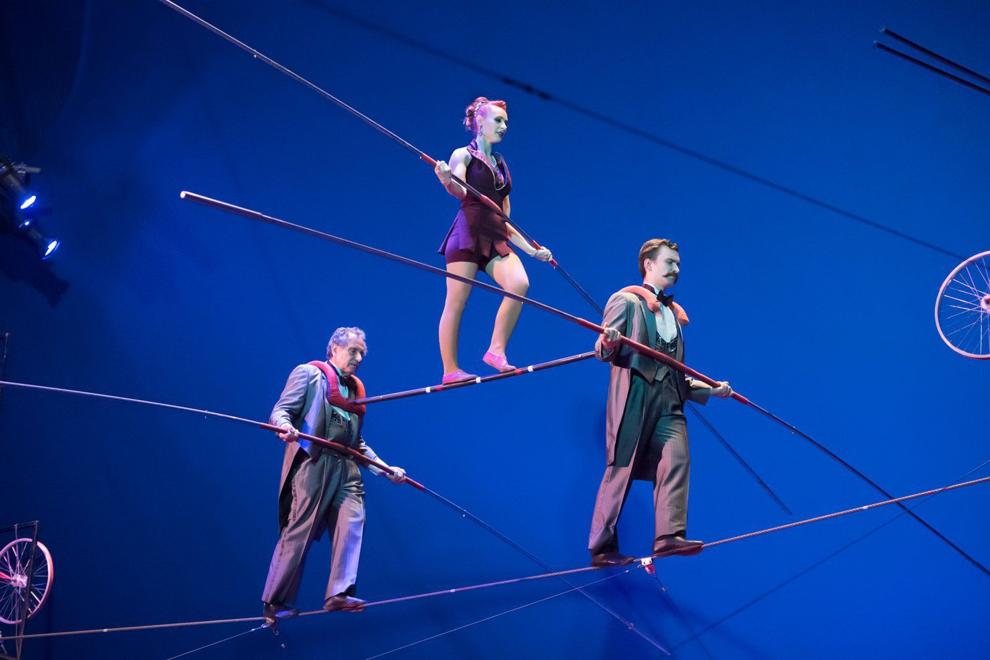 Go undercover with Circus Flora
What "Undercover" • When June 1-25; performance times vary • Where The Big Top, 3401 Washington Boulevard • How much $10-$65 • More info circusflora.org
In 1986, when Jack Marsh was 2 years old, he quite literally entered the ring of Circus Flora on the back of a Clydesdale, also named Jack. He worked his way up to the position of artistic director, and this year he was promoted to executive director for the nonprofit. But he's still developing the show, and this summer's production, "Undercover," nods to timeless spy stories. "'Undercover' introduces the world's top double agent, who faces an archvillain obsessed with world domination," the circus says. "Our spy has plenty of helpful allies – but the villain has a team, too. Will good overcome bad … and how?" Looks like only Jack Marsh knows. VSH
Cruise into the Open Highway Music Festival
What Open Highway Music Festival • When 6 p.m. June 16, 2 p.m. June 17 • Where Chesterfield Amphitheater, 631 Veterans Place Drive, Chesterfield • How much $35-$75 daily; weekend passes available • More info openhighwaymusic.com
From Off Broadway to Chesterfield Amphitheater, Open Highway Music Festival has shown itself to be the little engine that could — and then some. The festival returns with a lineup predicted to draw its biggest crowds yet: Jason Isbell and the 400 Unit and Blackberry Smoke, along with other national and St. Louis acts including S.G. Goodman, the Heavy Heavy, Beth Bombara, Matti Schell, the Sleepy Rubies, Funky Butt Brass Band and the Burney Sisters. KCJ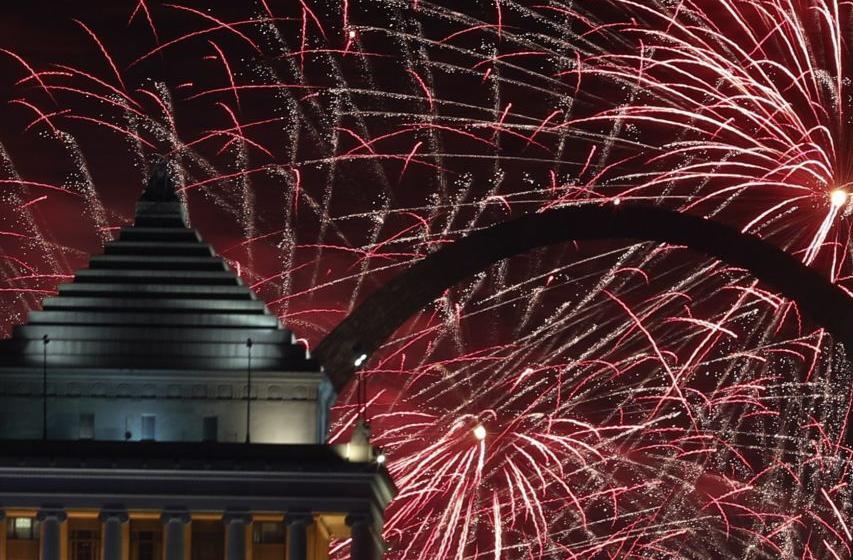 Look to the sky for fireworks
What Fair St. Louis • When July 4 • Where Downtown St. Louis • How much Free • More info fairsaintlouis.org
Fair St. Louis has been pared down from three days to a single day this year, and organizers promise a full schedule, ending the night with fireworks framed by the Gateway Arch. Organizers will regroup and reimagine the celebration for 2024. America's Birthday Parade steps off at 10 a.m. July 4 on Market Street. If you don't head downtown, there are plenty of other fireworks displays across the St. Louis area, including in Alton, Arnold, Webster Groves, Grafton, St. Charles, Wentzville and at Jefferson Barracks Park in South County. VSH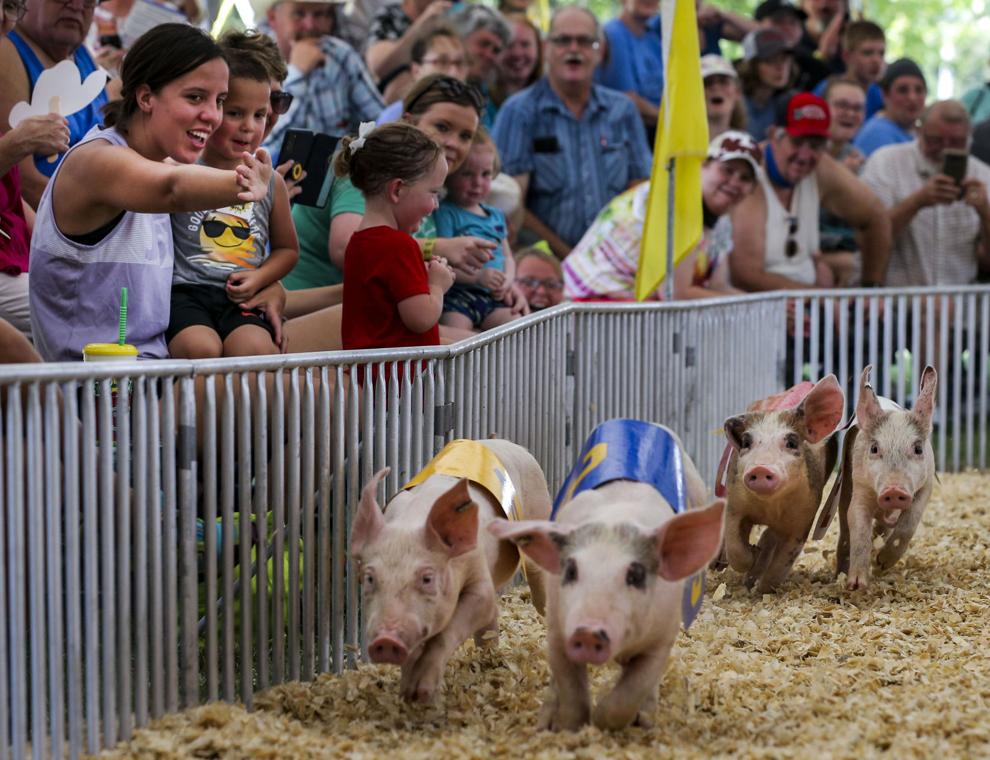 Eat something fried on a stick — with Nelly
What Missouri State Fair • When Aug. 10-20 • Where Missouri State Fairgrounds, 2503 West 16th Street, Sedalia, Missouri • How much $4-$15; free for ages 5 and under • More info mostatefair.com
What Illinois State Fair • When Aug. 10-20 • Where Illinois State Fairgrounds, 801 Sangamon Avenue, Springfield, Illinois • How much $3-$10; free for ages 12 and under • More info statefair.illinois.gov
What Washington Town and Country Fair • When Aug. 2-6 • Where Washington City Park Fairgrounds, 400 Grand Avenue, Washington, Missouri • How much $10-$45 • More info washmofair.com
What Jefferson County Fair • When July 20-23; rodeo June 9-10 • Where Jefferson County Fairgrounds, 10349 Business 21, Hillsboro • How much To be announced • More info jeffersoncountyfair.net
What Du Quoin State Fair • When Aug. 25-Sept. 4 • Where Du Quoin State Fairgrounds, 655 Executive Drive, Du Quoin, Illinois • How much To be announced • More info dsf.illinois.gov
State and county fairs, especially in the Midwest, are a feast for the senses: There's deep-fried everything on a stick, truck and tractor pulls, and the taste of whatever dust and exhaust wafts into the air during these events. And, well, there's Nelly. The St. Louis rapper is working the fair circuit this summer, with performances Aug. 4 at the Washington Town and Country Fair in Washington, Missouri; Aug. 18 at the Missouri State Fair in Sedalia, Missouri; and Aug. 20 at the Illinois State Fair in Springfield Illinois. Will it get hot in herre? If it's an outdoor event in August in the Midwest, then yes. Yes, it will. VSH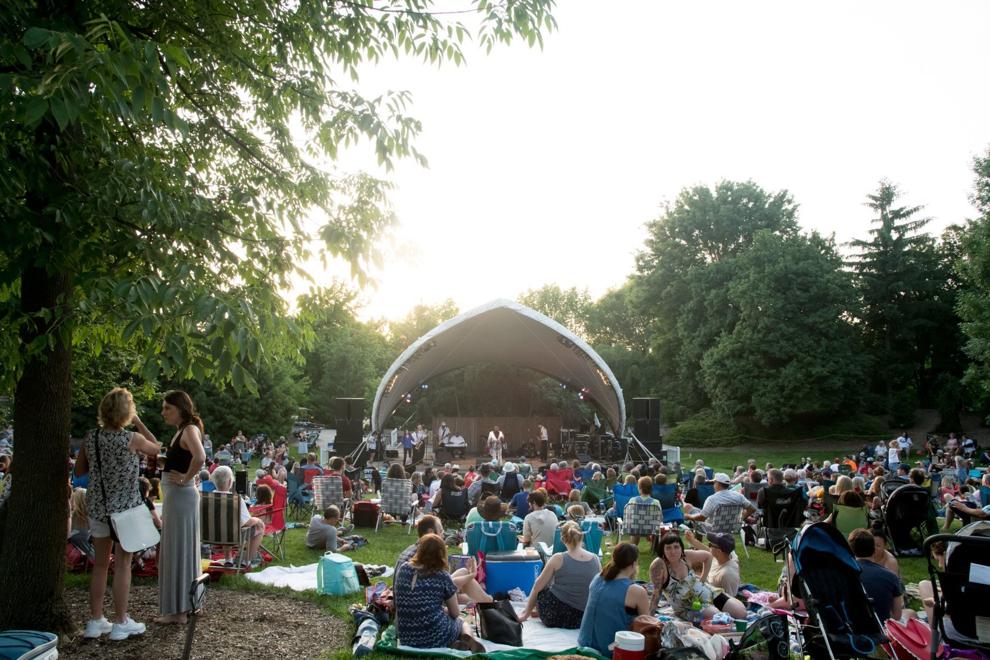 Listen to local grooves in the garden
What Whitaker Music Festival • When 7 p.m. Wednesdays, May 31-Aug. 2 • Where Missouri Botanical Garden, 4344 Shaw Boulevard • How much Free • More info mobot.org/whitaker
The Whitaker Music Festival remains one of the city's most anticipated weekly outdoor events, allowing St. Louis performers to perform in a scenic, amphitheater-style setting in front of audience members who are ready for a good time. The music begins May 31 with Lady J Huston, followed by Sweetie & the Toothaches (June 7), Eldraco + Freenation (June 14), the Mighty Pines (June 21), Charles Glenn Group (June 28), One Way Traffic (July 5), Kendrick Smith (July 12), Raquel & the Wildflowers (July 19), Grooveliner (July 26) and Soulard Blues Band (Aug. 2). KCJ
Go global without leaving town
What Festival of Nations • When Aug. 26-27 • Where Tower Grove Park • How much Free • More info festivalofnationsstl.org
The Festival of Nations, presented by the International Institute of St. Louis, returned to its full-scale splendor last summer after a pandemic hiatus. Crowds once again thronged Tower Grove Park to experience the food, arts and crafts of dozens of different nations. Expect live music and dance alongside a smorgasbord that might range from Poland to Puerto Rico and Bhutan to Togo. The Festival of Nations lasts two days, but as International Institute CEO Arrey Obenson told the Post-Dispatch last year, "it should be a mirror image of what we want to see in this community every day of the year." IF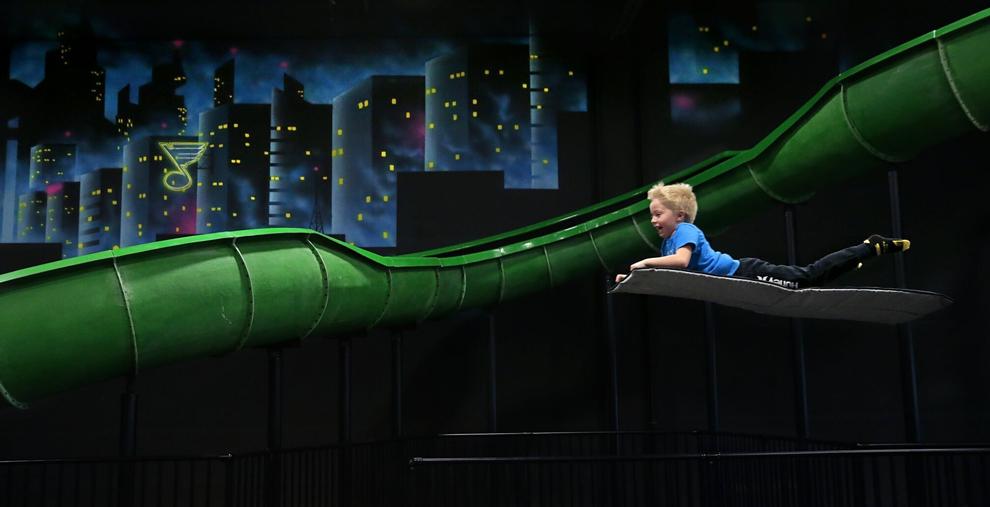 Play with the kids — or leave them at home
Where City Museum, 750 North 16th Street • More info citymuseum.org
Where The Armory, 3660 Market Street • More info armorystl.com
Where Puttshack, City Foundry, 3730 Foundry Way • More info puttshack.com
Where Sandbox VR, City Foundry, 3730 Foundry Way • More info sandboxvr.com/stlouis
Where Slick City St. Louis West, 17379 Edison Avenue, Chesterfield • More info slickcity.com/stlouiswest
There are a few new adult playgrounds in town, and our old standby City Museum opens its rooftop for the season and kicks off its adults-only summer nights series May 28, with a lineup that includes a drag show and an '80s prom night. But new in midtown, there's also the Armory, which is open to kids during the day on weekends but otherwise caters to adult fun with indoor yard games, a twisty slide and nearly 500 feet of bar space. Next door at City Foundry, check out Puttshack, an indoor, high-tech miniature golf experience that also serves food and drinks. Next door to Puttshack is Sandbox VR, an indoor virtual-reality experience where you can fight off zombies, aliens, pirates and more virtual threats. In Chesterfield, the new Slick City St. Louis West is like an indoor water park without the water — 10 slides, three "air" courts, a zip line, a trapeze and a swing. VSH
Catch up with two key players
When 7:30 p.m. June 21-22, 7:30 and 9:30 p.m. June 23-24, 6:30 p.m. June 25 • Where Ferring Jazz Bistro, 3536 Washington Boulevard • How much $37-$47 • More info jazzstl.org
Jazz aficionados should need no persuading to catch pianists Kenny Barron and Benny Green when they team up for a Jazz St. Louis engagement. It's a good bet that their duo performances will be as mesmerizing as they are unmissable. And as good as jazz gets. CW
Sip your way through Missouri beers
What Craft Beer Hobnob Festival • When Noon-4 p.m. June 3 • Where Schlafly Bottleworks, 7260 Southwest Avenue, Maplewood • How much $65-$75 • More info schlafly.com/hobnob
Host Schlafly welcomes craft breweries from across the state for the Craft Beer Hobnob Festival, a one-day tasting extravaganza. Enjoy samples of signature brews from local favorites such as 4 Hands Brewing Co., Narrow Gauge Brewing Co., Perennial Artisan Ales and host Schlafly, as well as Boulevard Brewing Co. from Kansas City, Logboat Brewing Co. from Columbia and Mother's Brewing Co. in Springfield. Your ticket includes a commemorative tasting glass and unlimited samples. There will be live music and a limited food menu. IF
Enjoy the national pastime on a more intimate scale
Where GCS Ballpark, 2301 Grizzlie Bear Boulevard, Sauget • More info gatewaygrizzlies.com
You can't beat a trip to Busch Stadium to see the Cards, but sometimes you want to enjoy baseball up close without taking out a second mortgage to afford the best seats in the house (not to mention parking, food and drinks, and a foam finger or two). Enjoy box-seat views at family-friendly prices. The Gateway Grizzlies have returned for another season in the independent Frontier League at GCS Ballpark. Tickets start at $10 for general admission, and field reserve box seats can be yours for as little as $16. Be sure to try the (in)famous Baseball's Best Burger, a bacon cheeseburger with a doughnut bun. Meanwhile, the Alton River Dragons will play their third season of collegiate summer league ball at Lloyd Hopkins Field (98 Arnold Palmer Drive, Cottage Hills), with tickets as low as $9 for general admission ($5 for kids and seniors). IF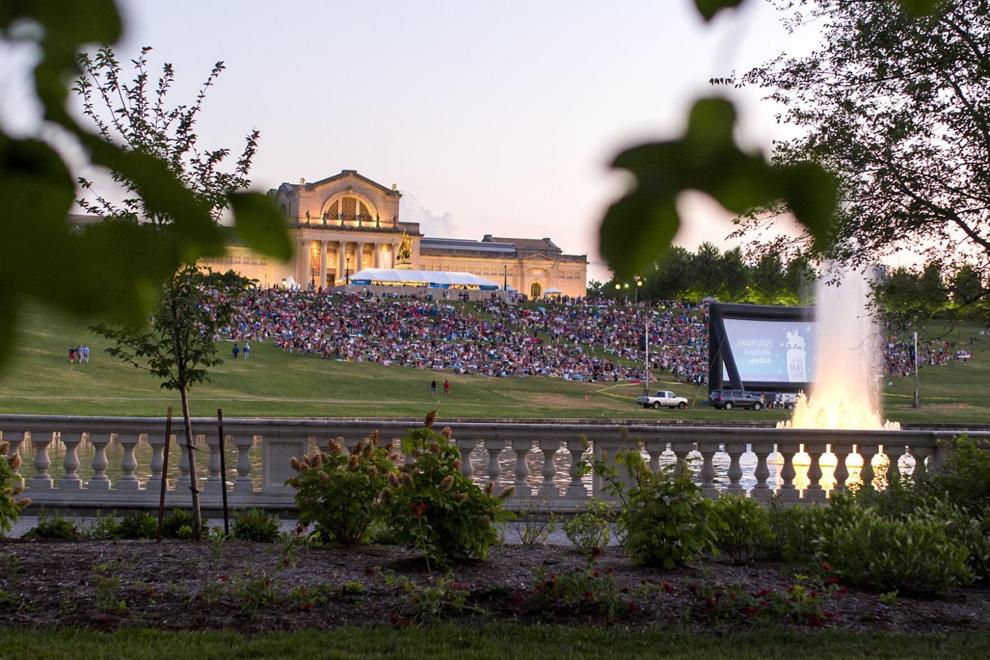 Watch a movie al fresco
What Art Hill Film Series • When July 14, July 21, July 28 • Where Art Hill, Forest Park • How much Free • More info slam.org/filmseries
In summer, everything is more fun outside — meals, concerts, movies. The St. Louis Art Museum's annual Art Hill Film Series combines all that on three nights in July. Bring a blanket or chair, and arrive early for live music, food trucks and other preshow activities. This year's "Teacher Feature"-themed lineup, celebrating 100 years of SLAM education programs and a nod to the "Action/Abstraction Redefined" exhibition: "Top Gun Maverick" (July 14), "Akeelah and the Bee" (July 21) and "School of Rock" (July 28). The party starts at 6 p.m., and movies begin around 9 p.m. Weather delays/cancellations will be announced at slam.org and on social media. If indoor cinema is more your speed, options range from the new Alamo Drafthouse at City Foundry to the new B&B Theatres Creve Coeur West Olive 10 — which also includes a bowling alley, climbing wall and arcade — to the historic Hi-Pointe Theatre. GH
Grab your bike, and hit the trail
What Great Rivers Greenway • More info greatriversgreenway.org
Potholes, construction closures, traffic — recreational cycling on the streets isn't always a breeze. But Great Rivers Greenway makes it easy to escape all that for a ride (or walk, or run) that's less of an obstacle cours. The public agency created and maintains 128 miles of greenways that connect more than 100 municipalities and institutions. Our favorite, the Mississippi Greenway, connects urban, industrial downtown with the Old Chain of Rocks Bridge, offering stunning views of the Mississippi River. And the Brickline Greenway, when completed, will connect downtown with Forest Park, Fairground Park and Tower Grove Park. GH
Celebrate 50 years of hip-hop
What "The Culture: Hip-Hop and Contemporary Art in the 21st Century" • When Aug. 26-Jan. 1 • Where St. Louis Art Museum, 1 Fine Arts Drive, Forest Park • How much $12-$6; free to members and on Fridays • More info slam.org
A movement begun 50 years ago, hip-hop contributed not just to innovations in music but also to artwork, fashion and technology. "The Culture," a deep exhibition of the myriad influences of hip-hop, was arranged by the St. Louis Art Museum and the Baltimore Museum of Art, with input from a global advisory of experts. On loan will be paintings by Jean-Michel Basquiat and Mark Bradford, streetwear, posters, music videos and more. JH
Take in modern Native art
What "Action/Abstraction Redefined: Modern Native Art, 1940s-1970s" • When June 24-Sept. 3 • Where St. Louis Art Museum, 1 Fine Arts Drive, Forest Park • How much $12-$6; free to members and on Fridays • More info slam.org
Conventional impressions of Native American art will be expanded with post-World War II abstract paintings, modern sculpture and more. "Action/Abstraction Redefined," curated in Santa Fe, comes to the St. Louis Art Museum as its first show featuring modern Native American artwork. It is organized by the IAIA Museum of Contemporary Native Arts, with additional pieces from the SLAM collection. JH
Savor summertime opera
What "The Turn of the Screw" • When 8 p.m. July 7, 8 p.m. July 8, 8 p.m. July 14, 8 p.m. July 15 • Where Union Avenue Christian Church, 733 North Union Boulevard • How much $35-$55 • More info 314-361-2881; unionavenueopera.org
As the weather heats up, the classical music scene cools down considerably. A notable exception is Union Avenue Opera, whose 29th festival season opens in July with Benjamin Britten's "The Turn of the Screw," the 20th-century English chamber opera based on Henry James' 1898 horror novella of the same name. And here's a special treat: The role of Mrs. Grose, a governess who believes the property where she is in charge of two children is haunted, will be sung by the St. Louis area's own Christine Brewer, a Grammy Award-winning soprano who is no stranger to Britten's work. UAO's season continues in late July with Donizetti's "Don Pasquale" and finishes in August with "Ragtime," the musical based on E.L. Doctorow's famed novel by the creative team of composers/lyricists Stephen Flaherty and Lynn Ahrens and playwright Terrence McNally. Already in progress is the Opera Theatre of St. Louis festival season, which runs through June 25 at the Loretto-Hilton Center in Webster Groves. DD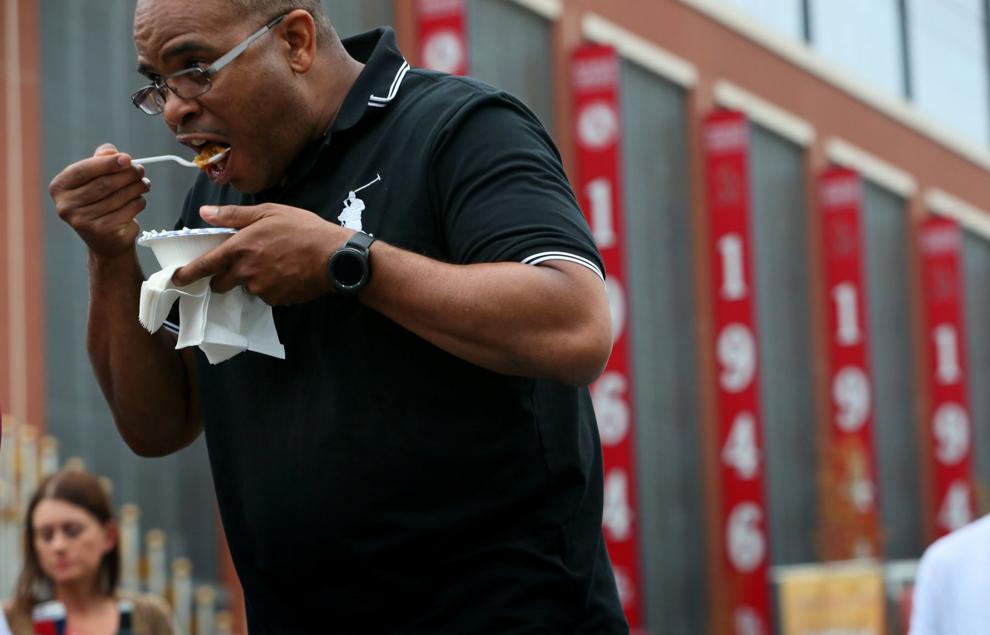 Sample St. Louis restaurants at Ballpark Village
What Taste of St. Louis • When Aug. 11-13 • Where Ballpark Village, 601 Clark Avenue • How much Free • More info thetastestl.com
Taste of St. Louis has weathered a change in owners, a one-year pandemic hiatus and a relocation to Ballpark Village. This year, one of the metro area's preeminent restaurant-tasting events is merely moving dates, from its traditional September spot to the first half of August.
The annual event remains at Ballpark Village, its home since 2021, and it will once again feature food available for purchase from more than 30 local, brick-and-mortar restaurants. Look for the participants to be announced in the coming weeks. Attendees will also enjoy live music and culinary exhibits. IF
Listen to classical music on the quad
What "Under the Night Sky" • When 7:30 p.m. July 9 • Where Brookings Quadrangle at Washington University, 1 Brookings Drive • How much Free • More info gatewayfestivalorchestra.org
For nearly 60 years, the Gateway Festival Orchestra has offered free public symphonic and chamber music concerts to the St. Louis area, with special attention paid to audience members young, old and disadvantaged. The first of its summer performances features Beethoven's Symphony No. 6, various "Star Trek" themes, various "Star Wars" themes by John Williams, and F. Grofé "Grand Canyon Suite." Leon Burke III conducts. Another outdoor concert follows on July 23, while the orchestra goes indoors at the 560 Music Center for performances July 16 and July 30. DD
Cut a rug — quietly
What "Silent Disco in the Sky" • When 7-11 p.m. June 2 • Where Angad Arts Hotel, 3550 Samuel Shepard Drive • How much $40 • More info eventbrite.com
Just when you thought silent discos were a thing of the past comes Silent Disco in the Sky, a party atop the Angad Arts Hotel. As is customary with silent discos, partygoers listen to beats using neon headphones rather than through booming speakers. Partygoers choose their own music experience and can toggle between top 40 and old-school R&B by DJ Sinamin, Justin Michael and Ashton Marton. A complimentary cocktail is provided. KCJ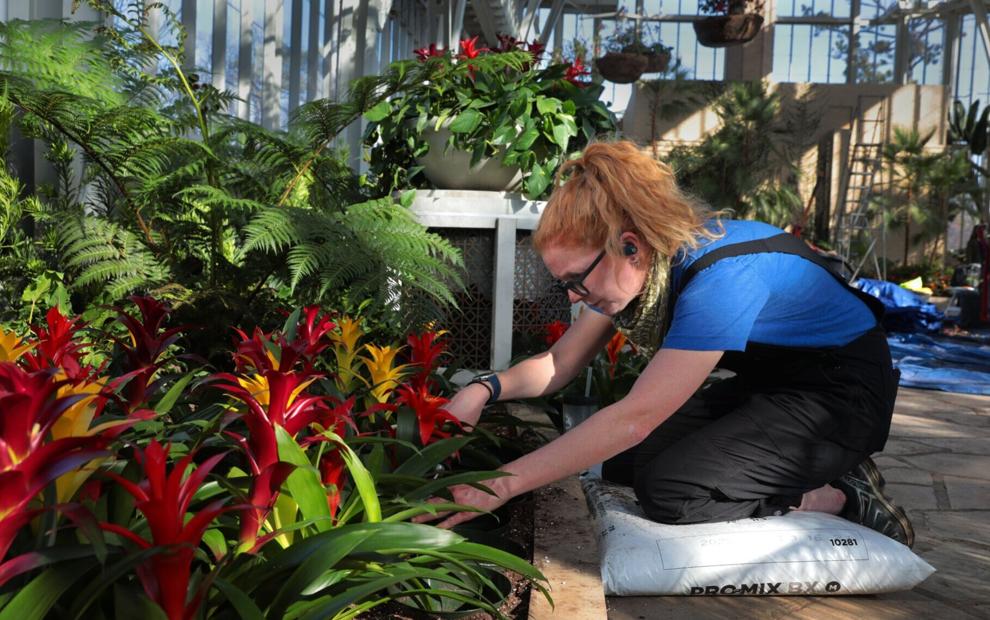 Spend the day in the park
Where Tower Grove Park • More info towergrovepark.org
Where Forest Park • More info forestparkforever.org
Where Brentwood Park • More info brentwoodmo.org/parks
A stream that flowed underground for more than 100 years in Tower Grove Park now sees daylight after a $2.6 million restoration project. In February, the Jewel Box conservatory in Forest Park got a $79 million face-lift, and a visit there in the heat of a St. Louis summer might be a cooler experience. And Brentwood Park, the newest and largest in the Brentwood parks system, opens with a formal dedication June 2; a destination playground will open there in the fall or winter. In the meantime, if you're looking for a cool playground worth a day trip, check out our guide to more than 20 awesome St. Louis playgrounds. VSH
Enjoy music with a little twang
What Twangfest • When June 7-10 • Where Off Broadway, 3509 Lemp Avenue • How much $25-$35 per night; weekend pass available • More info twangfest.com
Twangfest turns 25 in June with four nights of shows at Off Broadway. Roy Kasten, founder of the homegrown music festival, says "what we tried to do is what we try to do every year: present the highest quality, best little festival in the world — and certainly in St. Louis." The lineup: Black Joe Lewis, the Freedom Affair (8 p.m. June 7); James McMurtry, Robbie Fulks, Graham Curry and the Missouri Fury (8 p.m. June 8); Nadine, Amy Levere and Will Sexton, Baja (8 p.m. June 9); Waco Brothers, the Paranoid Style, Town Cars (8 p.m. June 10). KCJ
Our guide to St. Louis-area pools and water parks is updated for 2023 with all the info on attractions, hours and more.
Go for a dip — or a slide
Where Hurricane Harbor, Six Flags St. Louis, 4900 Six Flags Road, Eureka • More info sixflags.com/stlouis
When the St. Louis heat and humidity arrive, you could plant yourself directly in front of the AC. Or you could venture outdoors and plant yourself in a body of cool water. At Six Flags St. Louis, Hurricane Harbor opens for the season May 27. Whether you choose to relax in a private cabana, hit the beach at Hurricane Bay, or whoosh down the Tornado, Big Kahuna or other slides, the water park offers thrills for all ages. Elsewhere across the St. Louis area, a number of pools, water parks and aquatic centers provide respite from the heat, possibly a bit closer to your home. Find one near you at stltoday.com/pools. GH
Eat someplace new during a local restaurant week
The restaurant week is a tried-and-true method for local municipalities to entice you, the curious diner, to try one of their dining establishments with prix-fixe menus or other offers. This summer will see at least three such weeks in the metro area. Alton kicks things off July 7-16 with All Star Restaurant Week, featuring specials at restaurants throughout Alton, East Alton and Grafton, including Gentelin's on Broadway, Old Bakery Beer Co. and Taqueria Maya. The always popular Clayton Restaurant Week returns July 17-23 with prix-fixe meals at four price levels ($25, $50, $75 and $100). Restaurants slated to participate include 801 Chophouse, Herbie's and Pastaria. Maplewood Restaurant Week is scheduled for Aug. 7-13, with participants to be announced in July. IF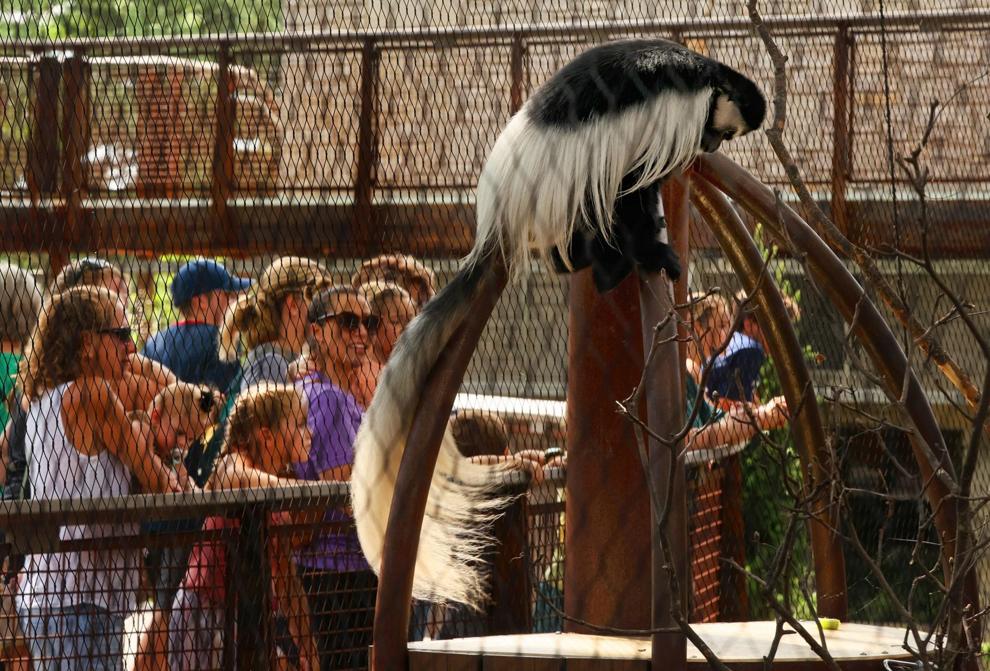 Have an animal encounter
Where St. Louis Zoo, 1 Government Drive, Forest Park • More info stlzoo.org
The St. Louis Zoo in Forest Park is home to more than 14,000 animals, often ranks among the country's best zoos and — better yet — admission is free. Take a walk through the historic Flight Cage from the 1904 World's Fair, or spot the turtles, monkeys and lizards in the facades of the Primate House and Herpetarium on Historic Hill. At Primate Canopy Trails, which opened in 2021, use the boardwalk to get up close with the primates living in the trees. And the former Children's Zoo area is home, for now, to the interactive "Dinoroarus" exhibition, which includes animatronic and stationary dinosaurs that roar and spit water. To catch a breezy break, take a scenic ride around the park on the Zooline Railroad. For other wildlife adventures, check out St. Louis Aquarium, the World Bird Sanctuary, the Endangered Wolf Center, the Sophia M. Sachs Butterfly House, Purina Farms, Suson Park and Lone Elk Park. VSH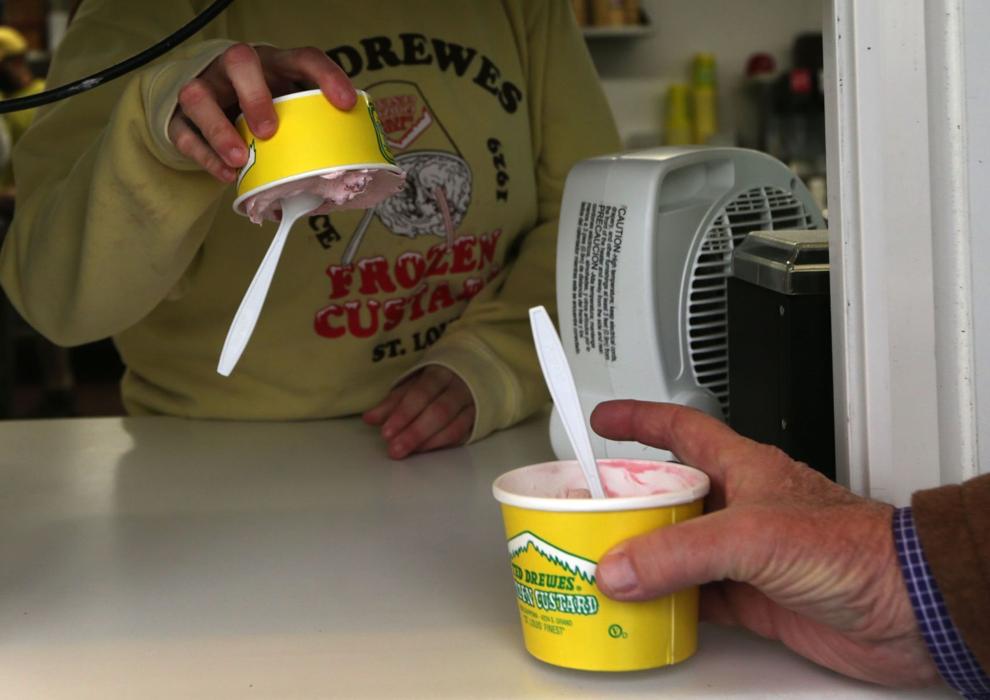 The iconic frozen custard stand says its reopening is a sign that the world is getting back to normal.
Turn your day upside down
Where Ted Drewes Frozen Custard, 6726 Chippewa Street • More info teddrewes.com
The Cardinals are struggling. Fair St. Louis is now but a single day. Where can you regain your faith in the traditions of the St. Louis summer? Well, the Cards might come back — their division ain't great, after all — but you know you can count on Ted Drewes Frozen Custard. Whether beating the heat of a July afternoon or enjoying the slight cooldown after sunset, Ted Drewes will reward you with one of its signature concretes thick enough to turn upside down for a moment. Are you tempted to leave the ballgame a couple of innings early for a Cardinal Sin concrete? We won't tell. Heck, we might even offer you a ride there. IF
Witness a music festival evolution
What Evolution Festival • When Aug. 26-27 • Where 5595 Grand Drive, Forest Park • How much $75 and up daily; packages available • More info evolutionfestival.com
Are you ready for an evolution? Evolution Festival debuts Aug. 26-27, delivering what organizers describe as an elevated music fest to Forest Park. The experience also will be heavy on barbecue and bourbon. Headliners include Brandi Carlile, the Black Keys, the Black Crowes, Ben Harper & the Innocent Criminals, Ice Cube, Brittany Howard, Morgan Wade and the Sugarhill Gang. Early buzz compared the festival to LouFest (RIP), but organizers say this definitely isn't that. KCJ
Learn about celebrity culture, then and now
What Aisha Harris • When 7 p.m. June 26 • Where Ethical Society of St. Louis, 9001 Clayton Road • How much Free • More info slcl.org
What Landon Y. Jones • When 6 p.m. July 13 • Where Left Bank Books, 399 North Euclid Avenue • How much Free • More info left-bank.com
Two authors will come to town with books about pop culture. First up is Aisha Harris, co-host of NPR's "Pop Culture Hour," who talks about her new book, "Wannabe," on June 26 at the Ethical Society. Harris, who came of age in the '90s, writes about the Spice Girls, Stevie Wonder, teen comedies and more. Going back a bit further is Landon Y. Jones, who grew up in St. Louis and worked at the fledgling People magazine, first as a writer and later as the managing editor. Jones, who coined the term "baby boomer," talks about our "Celebrity Nation" and its effect on politics and society July 13 at Left Bank Books. Sick of celebrities? Other popular authors this summer include Jo Nesbø (June 1) and Ruth Ware (June 29), both at the Ethical Society. JH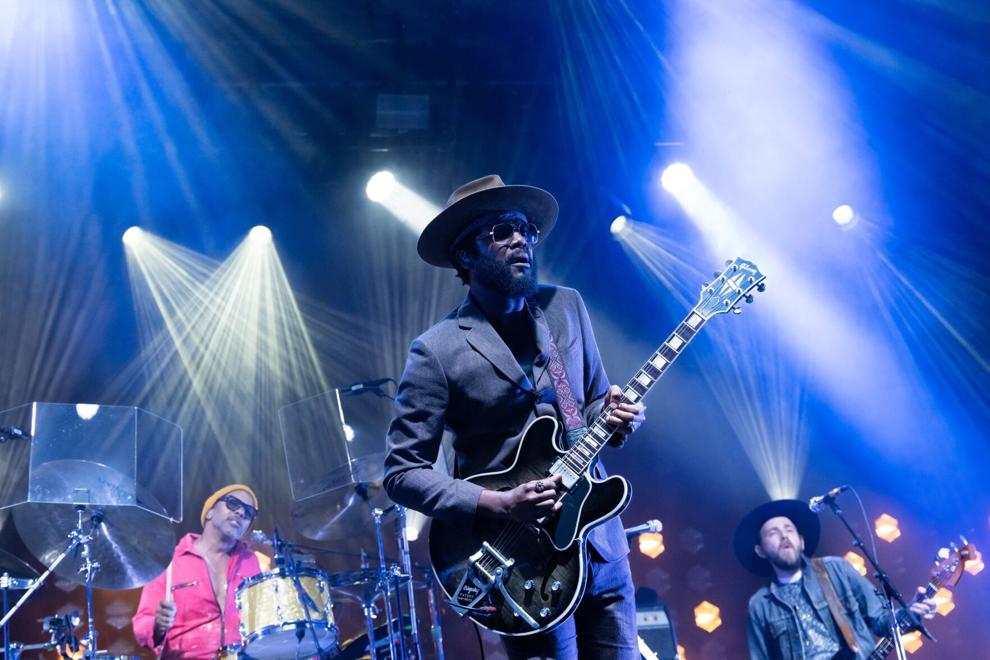 End the season with one more music festival
What Music at the Intersection • When Sept. 9-10 • Where Grand Center • How much $79 daily; VIP and weekend packages available • More info metrotix.com
Music at the Intersection has quickly positioned itself as the premier music festival by and for St. Louis — and beyond. After a flashy second year in 2022, with acts including Erykah Badu, Gary Clark Jr., Robert Glasper and Hiatus Kiayote, the Grand Center festival returns with Herbie Hancock, Smino Masego, Thundercat, Snarky Puppy, Arrested Development, Grandmaster Flash, the Fearless Flyers, Angela Winbush, Taj Mahal, Tank and the Bangas, Rayvn Lenae, a celebration of 50 years of hip-hop and much more. KCJ
Daniel Durchholz, Ian Froeb, Gabe Hartwig, Jane Henderson, Kevin C. Johnson, Valerie Schremp Hahn and Calvin Wilson contributed to this report.