Share this article paywall-free.
When I ordered the Citrus Zest at Brew Tulum, I expected a hint of orange in my cold-brew coffee. The menu promises a "spritz" of freshly squeezed juice and a dash of honey, too. The menu doesn't mention the whole, hollowed-out orange in which the coffee is served.
If you've sipped something beachy and Day-Glo from a pineapple or coconut, this is nothing like that. You cradle the orange in your hands as if it were a china teacup, certain your coffee will spill if you nudge, let alone squish, the fruit's skin. A breeze of orange does ripple the surface of the Citrus Zest — think essential oils more than juice — but mostly this tastes like excellent cold-brew, rich and subtly sweet, without a hint of bitterness.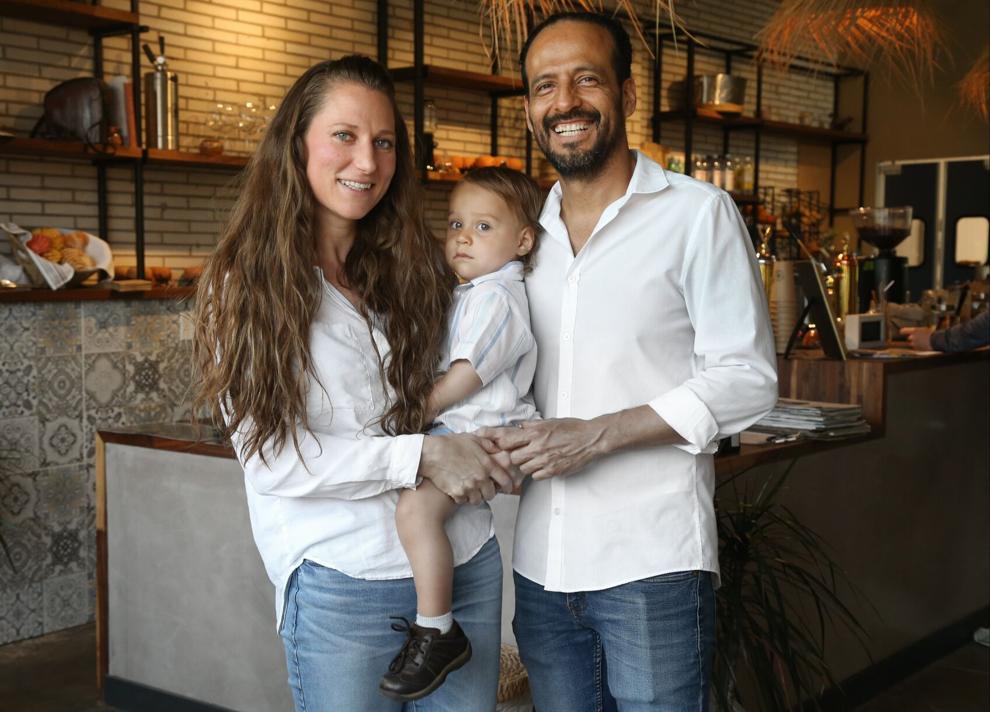 The Citrus Zest makes a fitting introduction to Brew Tulum, which the married duo of Alberto "AJ" Juarez and Laura McNamara opened last year on Delmar Boulevard at the northern limit of the Central West End. Brew Tulum is unlike both any other coffee shop and any other Mexican restaurant in St. Louis.
For McNamara, Brew Tulum is a return to the metro area after a winding, international journey. A native of St. Charles County, she studied journalism at the University of Missouri and intended to go to law school. She took a year off to travel, which turned into eight years as a "digital nomad" journalist, including time in Italy, where she experienced her "food awakening," and in Vietnam and Guatemala, where her love of coffee bloomed.
After eight years and now living out of a backpack, McNamara was ready to settle down. While on assignment elsewhere in Mexico, she visited Playa del Carmen on the country's Riviera Maya. She planned to stay two weeks but ended up living there for 10 years. She founded a wedding-photography business, then dabbled in real estate. She met Juarez, who had been born in Mexico City but whose family had moved to Cancún during his childhood, and the couple went into real estate and vacation rentals together.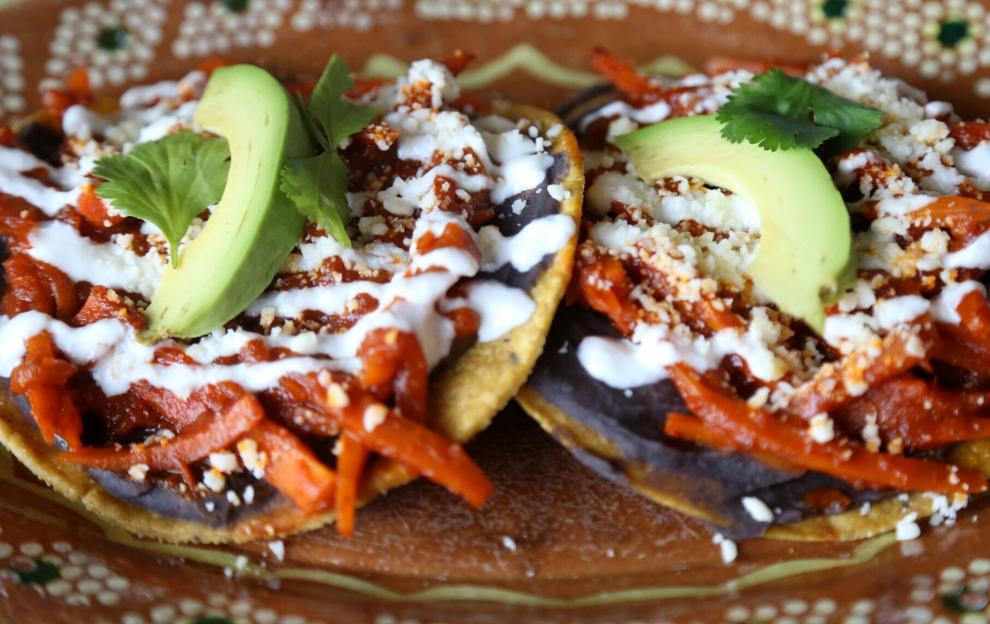 Meanwhile, McNamara wondered where the good Mexican coffee was. Everywhere she went, she found Nescafé. Finally, after an extensive search, she connected with a Playa del Carmen resident named Mario, from a family of Mexican coffee growers in Veracruz, who sold Mexican specialty-grade coffee he roasted freshly in an antique roaster. This became Juarez's entrance into the world of quality coffee. "It literally changed my life," he says.
When Mario decided to leave the coffee business and Playa del Carmen, McNamara and Juarez bought his equipment and launched their own roastery. Unable to get their coffee into restaurants, they turned to delivery, as Mario had done, but eventually decided they needed a storefront. A friend had space to sublease in his restaurant in Tulum, south of Playa del Carmen, and the couple opened the original Brew Tulum.
Brew Tulum continues to operate in Mexico. When that location temporarily shut down during the pandemic, McNamara and Juarez came to the United States. Here they saw an opportunity to meet demand for their coffee from Americans who had tried it in Tulum. They started importing green coffee from Mexico and set up a roasting and shipping operation. In October, they debuted their St. Louis storefront next to Craft Alliance in the Delmar Maker District.
The airy space can look like a cafe or a restaurant, depending on your mood. The coffee-brewing equipment is arranged behind a long counter along one wall. The tables lean more toward dining than laptop-camping, though I did see a couple of people doing so across my visits. Cleverly, much of the decor — sarapes, blouses, guayaberas (men's shirts) — is also available for retail sale.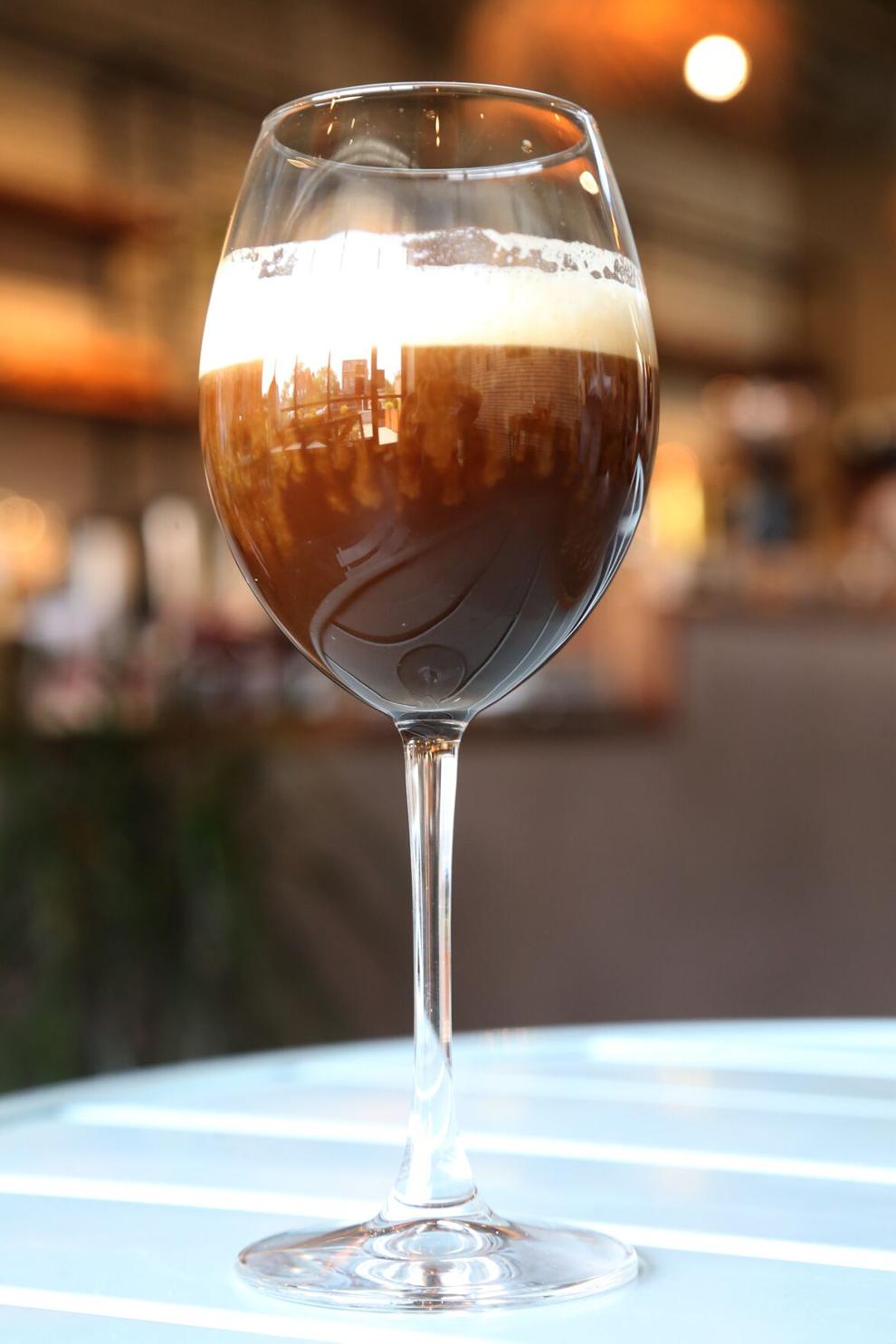 Brew Tulum's food and drink menu sprawls over two large, double-sided sheets. The house coffee is brewed in a French press for a fine, rich cup. A range of coffee and espresso drinks are available, including lattes made with cajeta (caramelized goat's milk) and traditional café de olla, coffee spiced with cardamom, cacao and cinnamon and brushed with the earthy sweetness of piloncillo (sugarcane juice that has been boiled to a syrup and then solidified). On a warm May afternoon, the house cold-brew coffee mixed with tonic proved even more refreshing than the Citrus Zest.
For food, McNamara and Juarez focus on traditional Mexican breakfast fare. Indeed, one signature dish (among many candidates) is called the Prehispanic Breakfast. Typically, this includes two tamales (your choice of chicken with salsa verde or poblano chiles and cheese) with a mug of the hot, cornmeal-based, lightly sweetened beverage called atole and a cup of coffee. The restaurant was out of tamales when I ordered this dish, but Juarez suggested sopes as a replacement, and the thick, soft masa-based tortillas artfully decorated with mashed black beans, tomato, microgreens, crema and cheese made for a hearty but bright meal.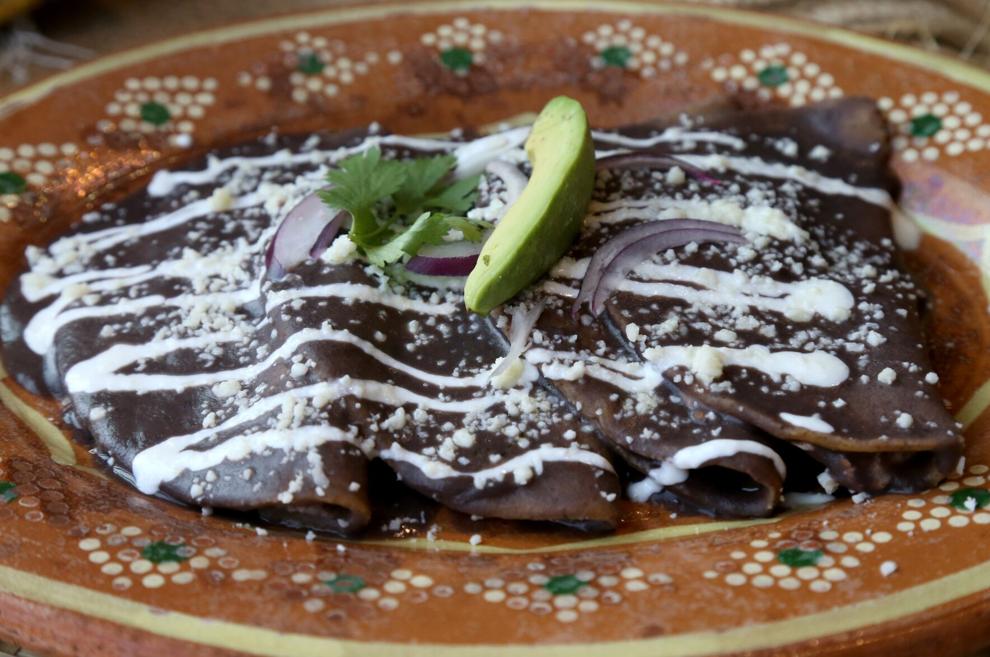 The kitchen draws variety from several staple ingredients. Chilaquiles tosses fried tortilla strips in a modestly spicy tomato salsa and decorates them with crema, queso fresco, avocado, onion and cilantro. Under all these toppings, the tortilla strips retain an appealing kernel of crispness. Crema, avocado, onion and cilantro also decorate enfrijoladas, tortillas filled with stretchy Oaxacan cheese and topped with a savory black-bean puree.
At lunch, the menu expands slightly to include molletes, an open-faced sandwich of mashed black beans, Oaxacan cheese and pico di gallo on crisp, airy, house-baked bread. Tortilla strips return in the Sopa Azteca, which boasts a thick, exceptionally piquant and smoky broth shot through with the biting, herbaceous flavor of fresh epazote and softened by crema and queso fresco. It belongs on a short list of the most delicious soups in town, Mexican or otherwise.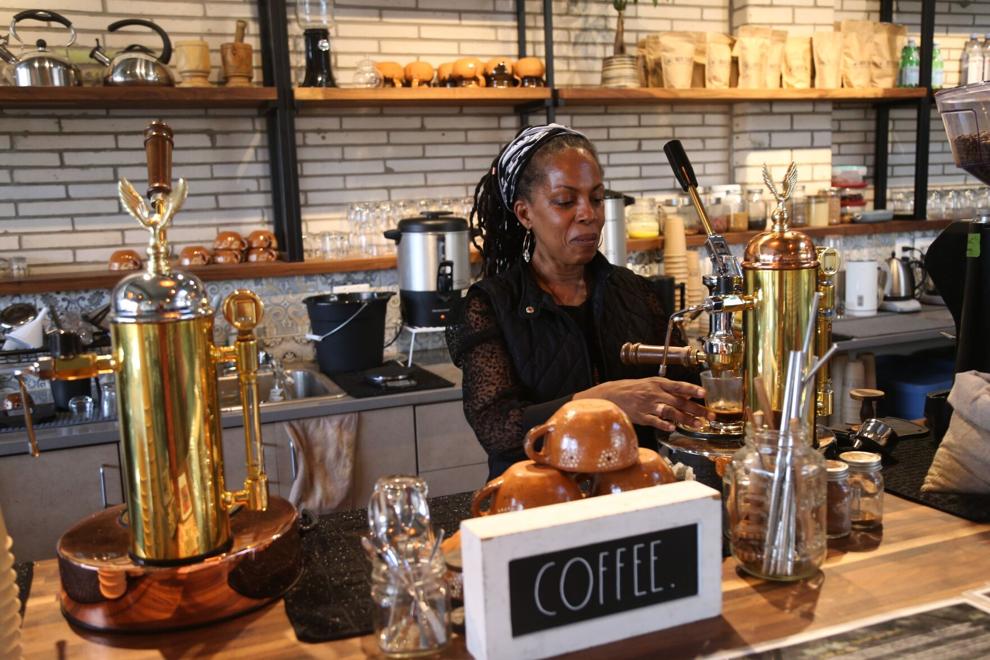 Have patience. Brew Tulum is short-staffed. (Juarez worked the front of house alone, barista duties included, on most of my visits.) I did encounter a couple of hiccups in the food. The black-bean puree on my enfrijoladas, though tasty, was slipping from hot to lukewarm before it arrived at my table. The chicken I added to my chilaquiles was more afterthought than option, overcooked and underseasoned.
In general, though, the food and drink here showcases a finesse and attention to detail that larger operations rarely achieve. This includes dessert. The Platanos Coatepecanos is as appealing as any of the savory dishes, a single plantain stuffed with Oaxacan cheese and smothered in a bittersweet, dusky-spiced poblano mole, with a scoop of coconut ice cream on the side.
Where Brew Tulum, 5090 Delmar Boulevard • More info 636-578-8321; brewtulum.com • Menu Mexican breakfast and lunch fare and coffee • Hours 8 a.m.-3 p.m. Monday-Wednesday, 9 a.m.-3 p.m. Friday-Saturday (closed Thursday)