ST. LOUIS — The popular downtown west restaurant Vin de Set will not reopen after a devastating fire in September, owners Paul and Wendy Hamilton announced Wednesday.
The Hamiltons' PW Pizza and 21st Street Brewer's Bar, which shared Vin de Set's 2017 Chouteau Avenue address, have also now permanently closed.
The Hamiltons had already undertaken some repairs to the building, they said in their announcement.
However, they said, "after months of obtaining bids to rebuild and carry out the necessary fire remediation as well as determining the insurance loss limits, it has become clear that the funds necessary to rebuild the structure as it once was just aren't there to do so."
The fire struck Vin de Set's rooftop patio overnight Sept. 19. Touring it that morning, a Post-Dispatch photographer documented extensive damage to the building.
"It feels like it's hollowed out again," Hamilton Hospitality vice president of operations Jason Arnold said at the time. "We're just going to have to start over."
In Wednesday's announcement, the Hamiltons said the cause of the fire was determined to be patrons smoking in a nonsmoking area who put out their cigarettes in a hanging planter of the rooftop deck.
"The fire slowly spread from the planter over several hours ultimately destroying the entire rooftop deck," the Hamiltons said. "While the fire itself was mostly contained to the rooftop area, the water used to extinguish it severely damaged all levels from the 2nd floor down to the basement."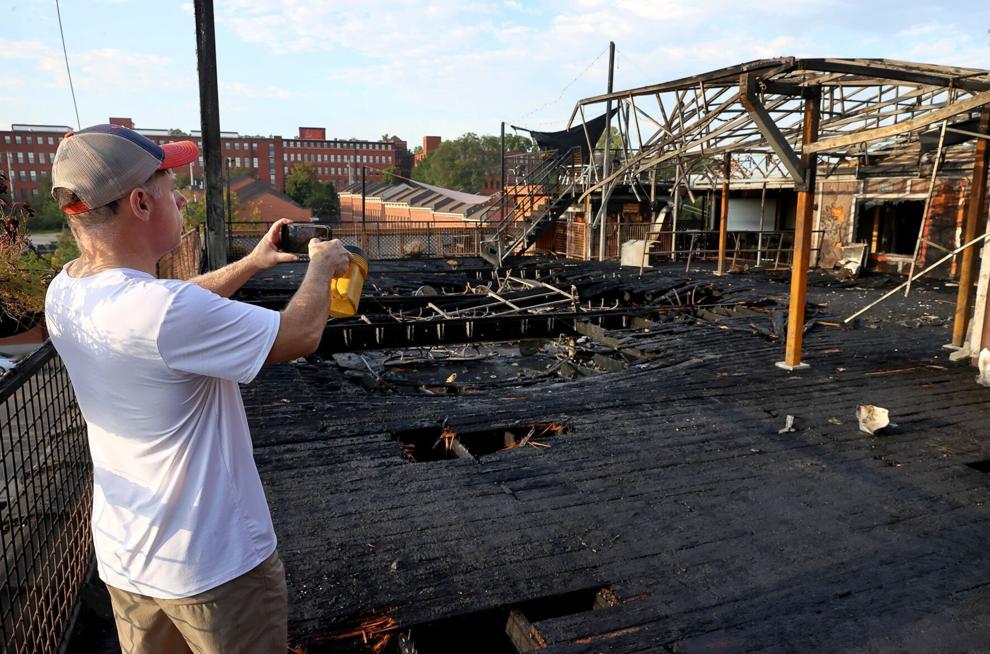 Vin de Set opened in 2006. In addition to PW Pizza and 21st Street Brewer's Bar, the building was also home to the Hamiltons' event space, Moulin. However, the Hamiltons continue to host events in other spaces.
The Hamiltons continue to operate their flagship restaurant, Eleven Eleven Mississippi, in Lafayette Square, as well as Hamilton's Urban Steakhouse and Winnie's Wine Bar in downtown west.