With Wright's Tavern, the transformation of Wydown Boulevard is complete. The particulars have changed — sometimes dramatically so — but this pocket of Clayton still boasts the greatest concentration of culinary appeal in the metro area. It now also claims strong contenders for St. Louis' best french fries and its best onion rings, both served at Wright's in overwhelming portions with small dishes of the house aioli and Heinz ketchup for dipping.
Before the pandemic, this stretch of not even a quarter-mile of Wydown was the province of the restaurateur Zoë Robinson. Beginning in 2001, she and her longtime chef, Ny Vongsaly, opened a trio of acclaimed, beloved restaurants: the Italian flagship, I Fratellini; its French sibling, Bar Les Frères; and the beguilingly unclassifiable Billie-Jean.
All three closed in 2020, though their fate remained unclear until last year. The neighborhood still featured a formidable restaurant lineup of Protzel's Delicatessen, Peno and Akar, but Robinson's departure left a significant void.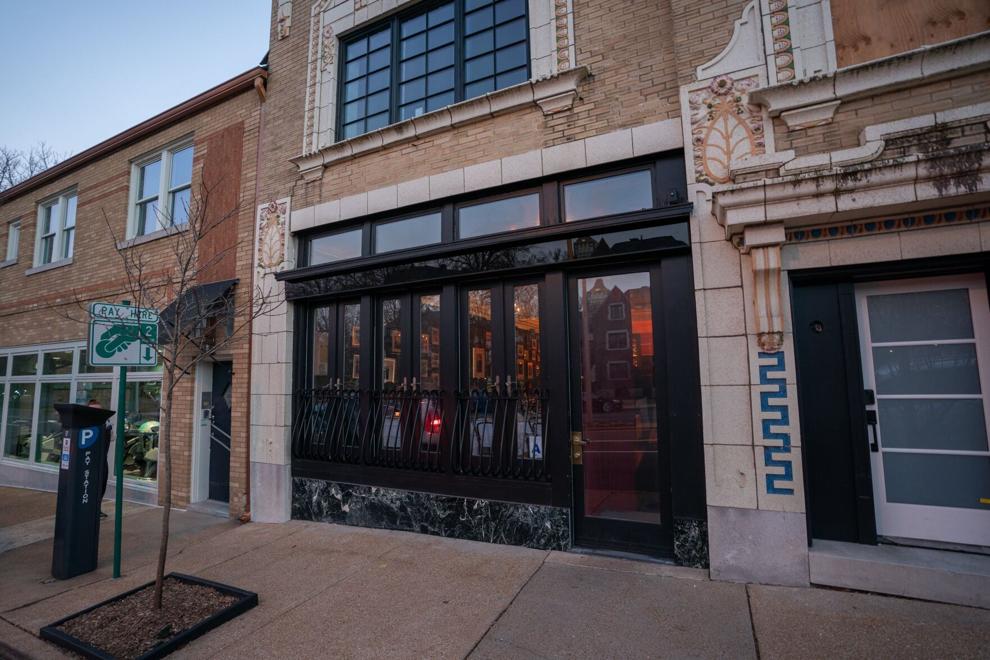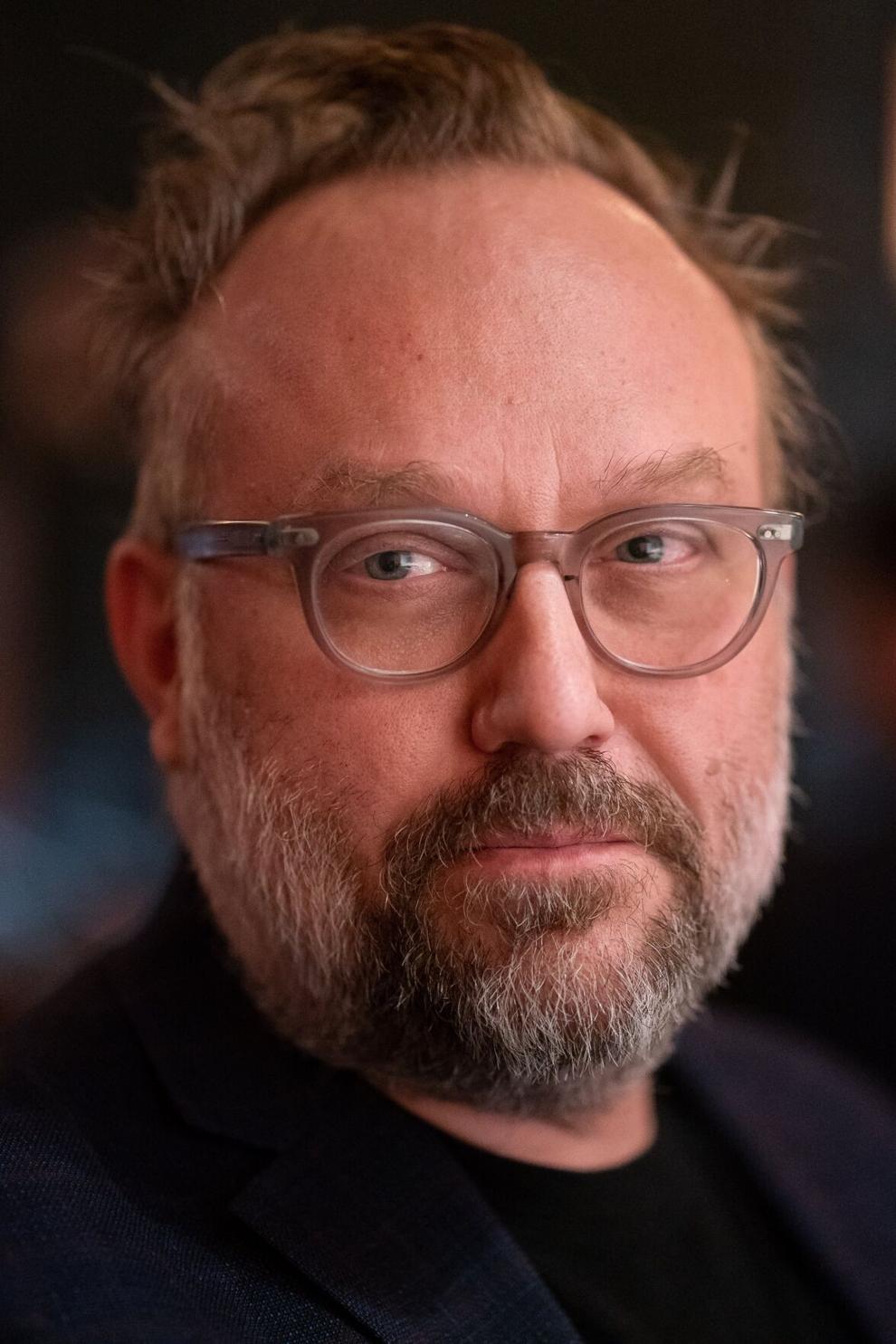 As I've written before, the greatest tribute to Robinson's legacy is the firepower required to succeed her. Take Root Hospitality, the restaurant group behind Vicia, reinvented Bar Les Frères as Bistro La Floraison. Ben Poremba of Elaia, Olio, Nixta and the Benevolent King made over Billie-Jean into the Iberian-inspired Bar Moro.
Wright's is the latest venture from Matt McGuire, who operates Louie in Clayton's DeMun neighborhood. If scoring a last-minute reservation at Louie has become merely improbable, rather than impossible, I assume we owe thanks to all of the Louie devotees packing Wright's nightly. Technically speaking, you don't need to make reservations at the new restaurant. All of four seats at Wright's bar are first come, first served. I'll just say I made online reservations for dinners in February when they became available at the beginning of January.
Immediately inside the front door is a dramatic statement of the restaurant's new identity: a marble floor tile by the Alton artisan company Henley Forge with Wright's name and street number in brass. I Fratellini regulars will recognize the former occupant's basic layout, though, from the ramp that gradually leads you up from the entrance, heightening the sense of occasion, to the open, galley kitchen to the dining room charitably described as cozy.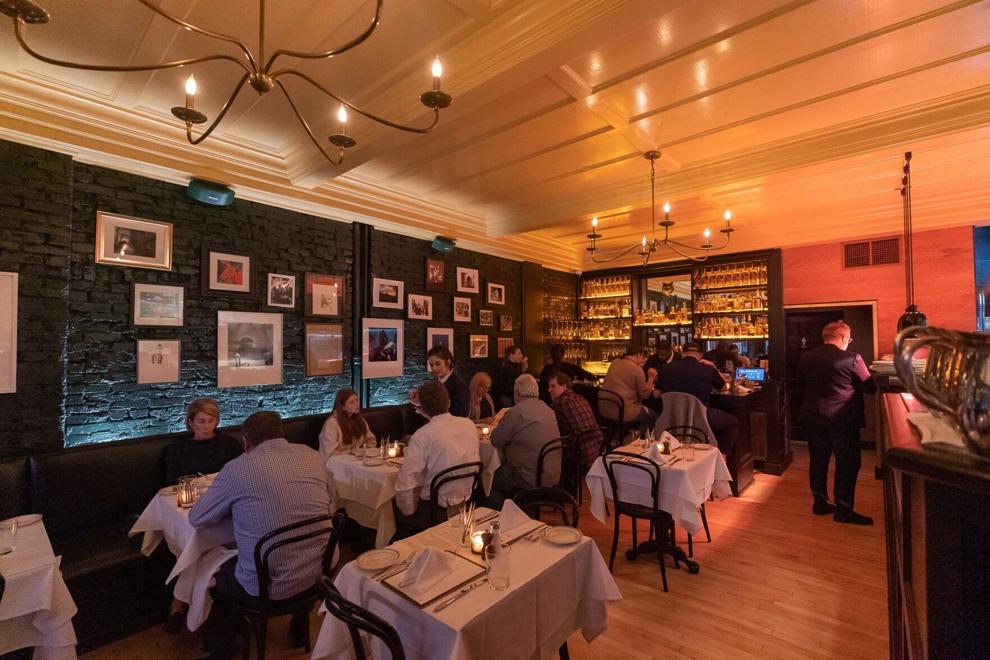 The decor is restrained relative to I Fratellini's eye-popping art and even to Louie's autographed dinner plates, with framed photographs along one long, dark-green wall the main element. The most striking feature is the backlit bar shelving, which casts an orange glow that makes the array of bottles appear empty or filled with water. Rest assured, Wright's pours real booze into terrific cocktails, including a Manhattan nonpareil made with rye (as it should be), coffee-steeped sweet vermouth, bitters and a glancing almond note courtesy of Crème de Noyaux.
If there is an obvious point of comparison between Wright's and Louie, it is the service ethic instilled by McGuire, a front-of-house whiz throughout his career. Even as your server asks you to order your appetizers and main courses at the same time for the small kitchen's sake, you feel like you and your dinner are the center of the crowded dining room.
The more important similarity, though, is the two restaurants' confidence. Both Louie and Wright's know exactly what they want to do and do it exceptionally well. What Wright's does, broadly speaking, is classic American steakhouse fare stripped of the cigars-and-Scotch swagger, if not the breathtaking expense, of the typical American steakhouse. Here your 14-ounce strip steak cooked in a high-temperature broiler to a properly browned crust you will linger over before biting all the way through to the precisely medium-rare meat.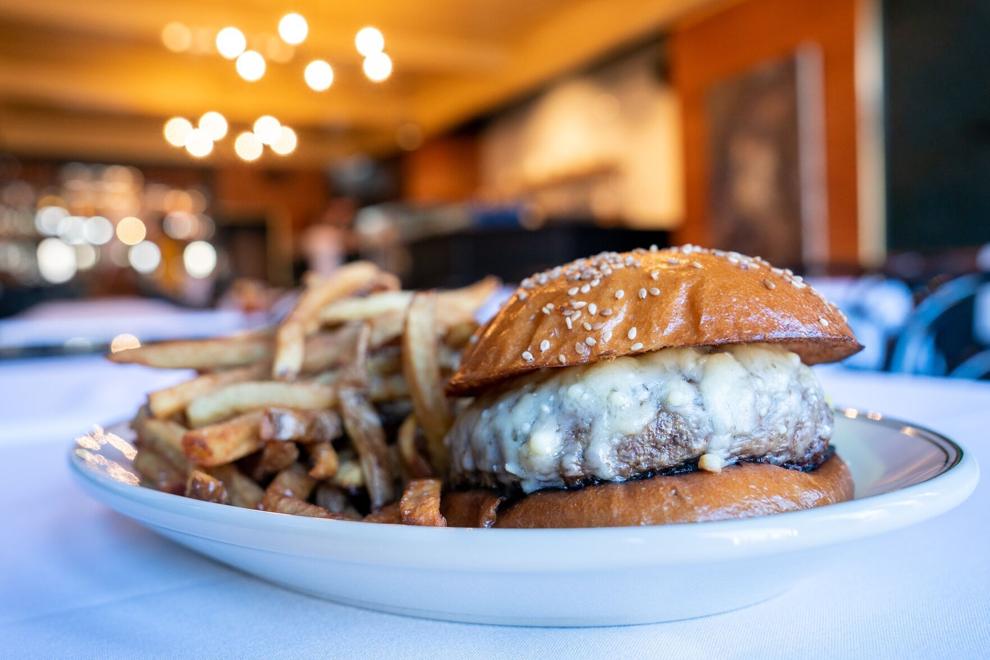 Wright's Tavern Burger is a masterpiece of minimalism: a plump patty (also medium-rare, in my case) crusted with char, topped with nothing more than Prairie Breeze cheddar and raw onion. It delivers exactly what a burger should, beef and bite, nothing more, except, of course, its side of perfectly crisp, cottony pommes frites.
I would feel confident, too, if Cary McDowell were running my kitchen. Most recently the corporate executive chef for Pi Pizzeria, McDowell can call upon the experiences of an extraordinary career. McDowell cut his teeth in such legendary New York City restaurants as Lutèce and Daniel Boulud's Daniel. He moved to St. Louis and with Jim Fiala founded the Crossing. He opened his own terrific — if short-lived — restaurant, Revival.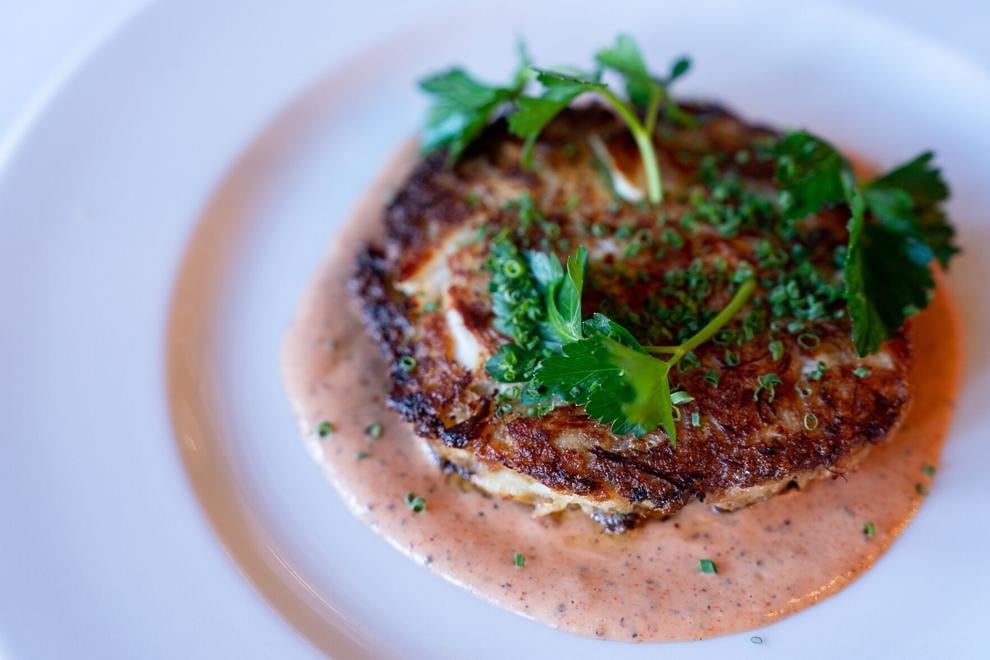 In other words, McDowell knows a crab cake shouldn't be a puck of panko-breaded filler but a tremendous discus of blue crab — two cakes' worth of colossal and jumbo lump meat, really, just barely held together and requiring only a dab of remoulade on every other bite. He interprets shrimp scampi as a celebration of butter: You swirl tender, buttery shrimp in silky, garlicky, chile-streaked sauce and sop up the leftover sauce with bread.
While it may be difficult to resist the primal pleasure of the burger or one of the steaks (in addition to the strip, Wright's offers a rib-eye, a filet mignon au poivre and steak frites with wagyu-breed sirloin), McDowell and his steak make compelling arguments for other main courses. A lemon beurre blanc sparks a firm piece of roasted halibut in a delicate potato crust. Half of a chicken, deboned, is pan-roasted to an alluring mahogany shade that pales only in comparison to the jus served with the chicken.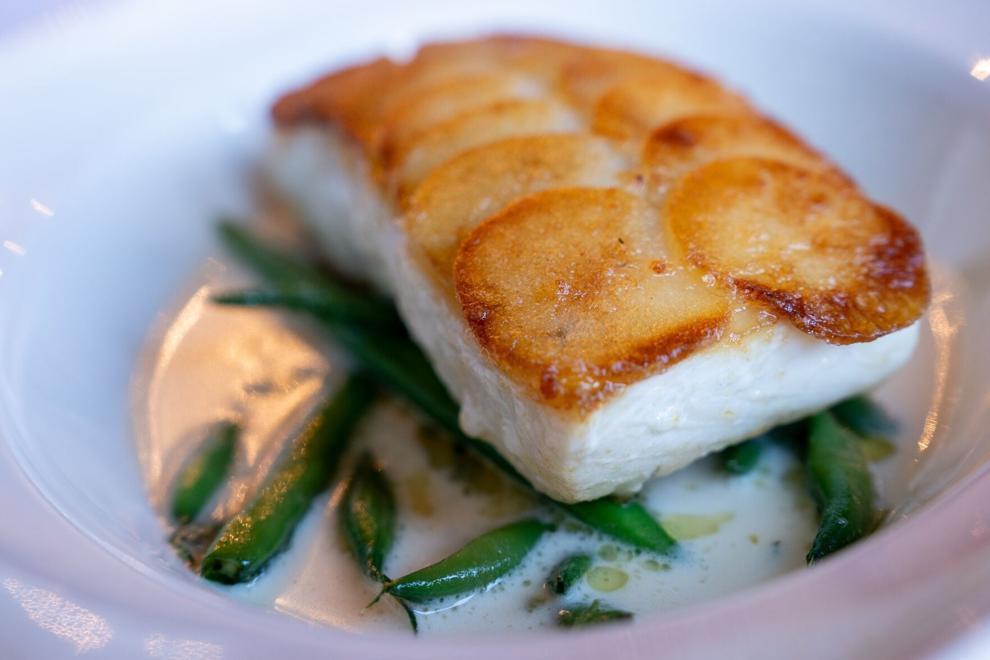 Much of what makes Wright's special can be found in unflashy details. Under the halibut are haricot verts cooked to the ideal crisp-tender texture; under the chicken is spinach cooked down until as luscious as prosciutto. The dauphinoise potatoes that accompanied my strip steak were indulgently creamy and yielding but still registered as potato. And those onion rings! Gnarly and crunchy, yet with a melting, sweet heart of actual onion. I can think of several restaurants with fries equal to Wright's — none with onion rings.
Wright's as a whole might not break new ground — the most interesting of three desserts is a giant slice of "wedding" cake — but it is definitive in its own way. You probably can't do this sort of restaurant any better than McGuire, McDowell and their team have done. You should probably try something else.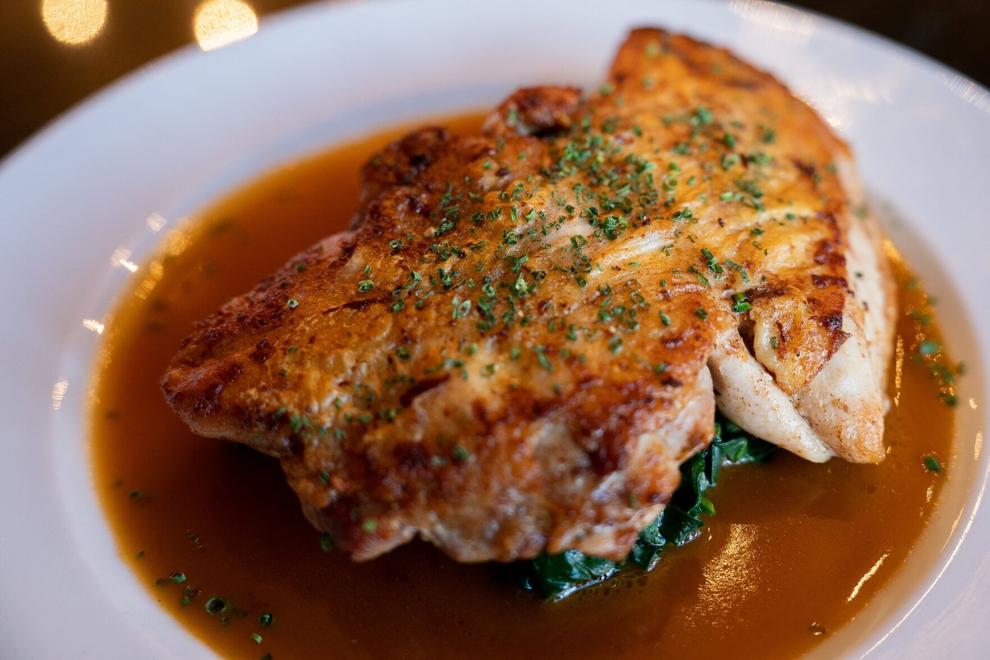 Where Wright's Tavern, 7624 Wydown Boulevard, Clayton • More info 314-390-1466; wrightswydown.com • Menu Steaks, seafood and truly exceptional onion rings • Hours Dinner Monday-Saturday (closed Sunday)