It's safe to say we all know about the hubbub that is Soulard during Mardi Gras weekend. If that isn't your thing, we've got you covered: This special edition of weekend events gives you some alternative happenings throughout the metro area, Mardi Gras-themed or otherwise, from Friday through Fat Tuesday. 
Friday 
Mardi Gras Weekend at The Vandy 
"It's Mardi Gras time, y'all. Come celebrate with STL Barkeep at our new bar, The Vandy (1301 S. Vandeventer Ave.). Chef Ryan McDonald of Farm Spirit and the Such and Such Farm Dinner series will present an à la carte Cajun pop-up menu on Friday and Saturday, Feb. 17 and 18 starting at 5 p.m. until sold out. It ain't over until the King Cake's gone!" Free admission. 
Samba Bom Mardi Gras at Joe's Cafe
"Samba Bom, a Midwest-based music ensemble, offers the sounds of Brazil mixed with the flavor of Carnival. They play a unique mix of Brazilian popular music styles including samba, Carnival music, Brazilian jazz and more. Plus, the Batucada, which is an exciting, all-percussive jam session that brings the audience to it's feet to dance along with the group – just like Carnival in Rio de Janeiro. This is a 'Taste of Tropical Brazil!'" Tickets $15 in advance on Eventbrite, $20 at the door. Doors open at 7 p.m., show starts at 8 p.m. 
Saturday 
"Support and shop local with more than 30 local, women-owned brands at Olive + Oak. Explore local Webster Groves businesses, dine, drink and so much more!" Free admission. From noon to 4 p.m. 
Mardi Gras Party at The Attic Music Bar
"Great live music, cold drinks, craft cocktails, delicious Cajun food and amazing atmosphere. Must be 21 and up. $10 cover at the door without table reservation from 6 p.m. to midnight. Doors open at 1:30 p.m., first band starts at 2:30 p.m." Table reservations start at $45. 
"Join us for a day filled with local flavor; art everywhere and festive spirits by Switchgrass Spirits. Art will adorn the walls of Maypop and be available for purchase through March 18. Come out and support the makers and creators building up St. Louis." Free admission. From 1 to 4 p.m. 
Granite City Mardi Gras 2023
"Experience the Mardi Gras festivities in downtown Granite City, Illinois! This inaugural event will bring Bourbon Street to you! Enjoy a delicious Cajun cook-off, shop local vendors, listen to live music and kids can participate in activities in Alligator Alley. The event is an all-day celebration you won't want to miss!" Parade starts at 1 p.m. followed by a block party from 2 to 5 p.m. and a local bar crawl (wristbands cost $10) from 5 to 10 p.m. 
Villa Antonio Winery Mardi Gras 
"Come celebrate Mardi Gras at Villa Antonio Winery Feb. 18 and 19. Enjoy a weekend filled with laughter, fun and memories. Bring your costumes, masks, beads and Mardi Gras spirit to enjoy the music! Enjoy our wine and beers with New Orleans-inspired menu specials." Free admission. From 11 a.m. to 5 p.m. 
Sunday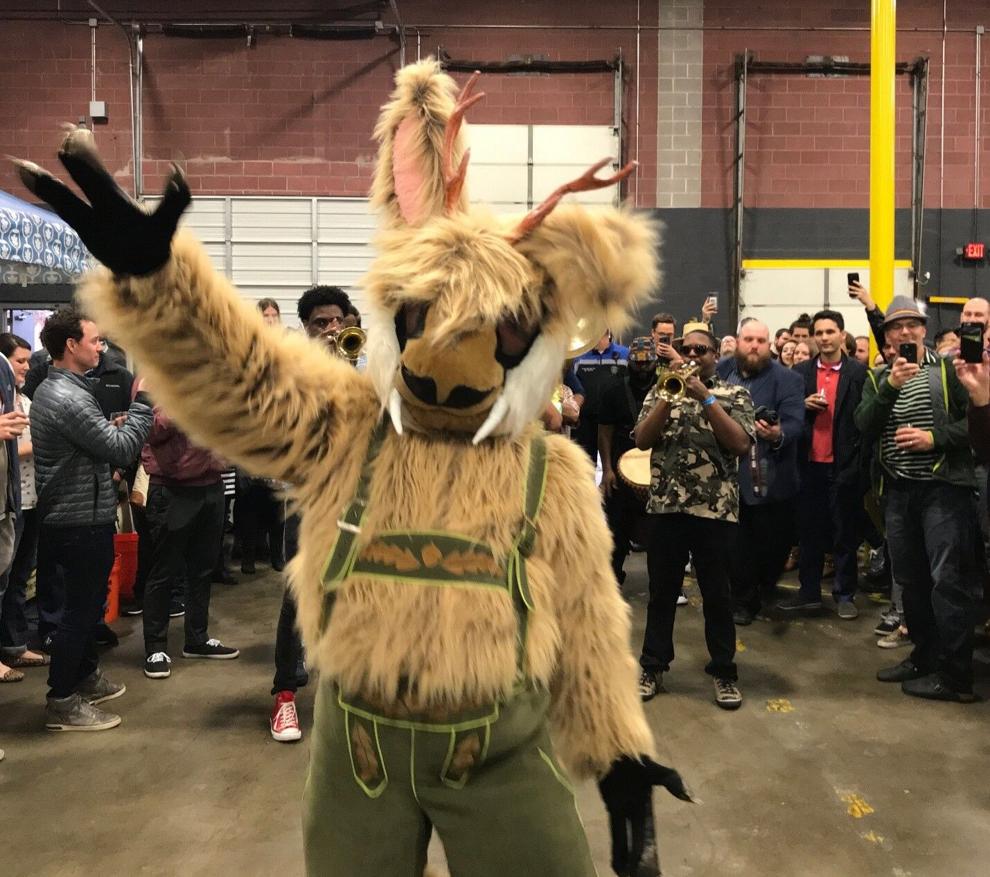 Urban Chestnut's Annual Wolpertinger Festival
"Urban Chestnut Brewing Company (UCBC)'s annual Wolpertinger festival returns! The festival, featuring more than 40 St. Louis-area breweries, will take place from 1 to 5 p.m. Sunday, Feb. 19 at UCBC's Grove Brewery and Bierhall located at 4465 Manchester Ave." Tickets $45. 
Pop-up Market at The Ridge Room
"If you're a local who loves to support the St. Louis small business scene then join Stand Small STL at The Ridge Room (60 N. Gore Ave.) on Feb. 19 from noon to 4 p.m. Shop for unique gifts created and curated by local vendors and enter to win a $20 gift card to Rolling Ridge Nursery!" Free admission. 
Fat Tuesday 
Barkeep STL's Fat Tuesday Cocktail Carnival
"Hold onto your beads, we're throwing a Mardi Gras party! Join us on Fat Tuesday, Feb. 21 at 4 p.m. at Tower Grove Park's Piper Palm House for New Orleans-themed libations, Cajun eats and more. Admission is free + no reservations are required."