Shawnee National Forest in Illinois is a true treasure that's only two hours away from St. Louis. Full of beautiful foliage, secluded swimming spots and scenic vistas, it's a must-visit for any nature enthusiast.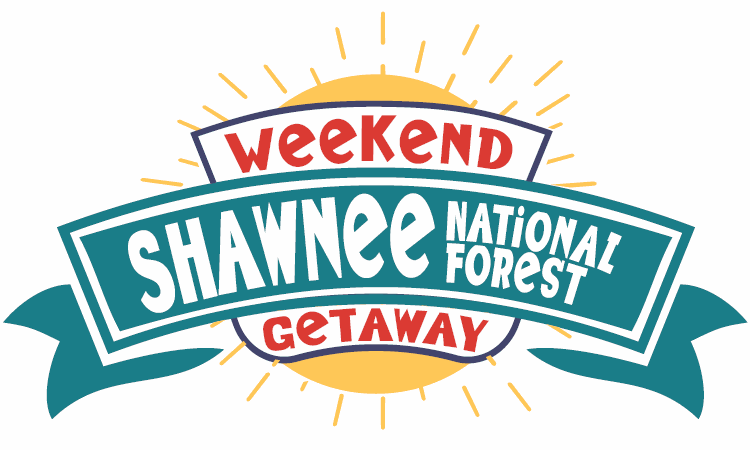 CARBONDALE FARMERS' MARKET | From April to November, rain or shine, Carbondale's farmers and makers gather to share their abundant goodies. Visit to stock up on fruit to fuel you on the trail, or grab some artisanal bread and jam to elevate your standard PB&J. Can't-miss vendors include Glaciers End, Countrysprout Organics, Bake Me Happy and Flo-Dough Sourdough Bread. The market is open from 8 a.m. to noon. Visit farmersmarketcarbondale.com for more details.
Where to stay
Shawnee has multiple hikes and attractions that are spread out, so it makes sense to pick a home base and do day trips around the area. Marion and Carbondale are both central locations with plenty of amenities. If you're looking to camp, head to Jackson Falls; it's free, and there are plenty of sites, even during the busy summer season. Pine Ridge Campground near Pounds Hollow Lake charges a fee but has more infrastructure, with electric hookups, grills and picnic tables.
Where to eat if you're staying …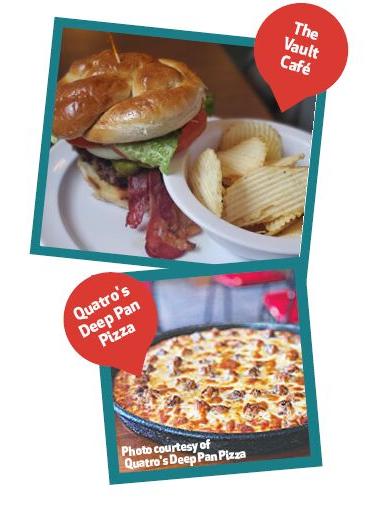 IN MARION | Before you hit the trail, grab a hearty breakfast at The Vault Café on the Square. Located in a historic former bank, this charming down-home spot offers classics like waffles, omelets and eggs Benedict. For dinner, head to Baan Thai, a local favorite. Don't miss the Nam Tok Beef, made with fish sauce, lime juice, cucumber, cilantro and green onions. The roasted duck curry, a red curry with coconut, bell peppers, grape tomatoes and basil, is another standout.
IN CARBONDALE | After a busy day of outdoor activities, fuel up with cheesy pies from Quatro's Deep Pan Pizza. Build your own pizza, or order classics like the Meateater Bonanza or Buffalo Chicken. If you're not feeling pizza, Quatro's also offers meatball subs and Philly cheesesteaks. If your standard lunch while hiking is granola bars and trail mix, you might be craving some veggies for dinner. If that's the case, head to Aban Kitchen, a Mediterranean spot. It offers falafel, baba ghanoush, chicken and lamb kabobs and more.
What to do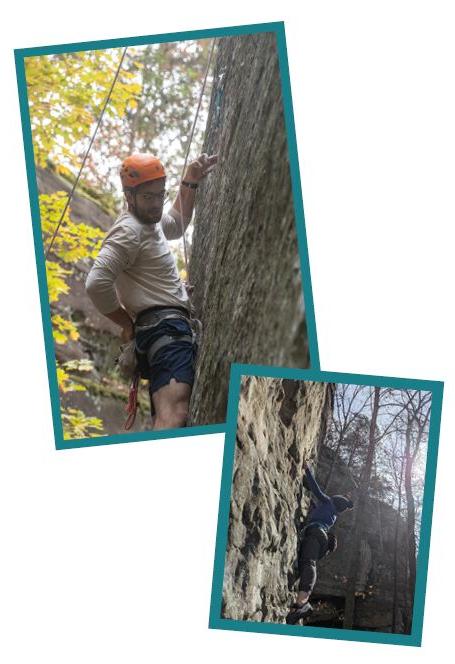 The most iconic hike in Shawnee is at Garden of the Gods. The easy, 1.5-mile, round-trip hike offers stunning vistas and fascinating rock formations. For a longer hike, choose the Little Grand Canyon Trail, a 3.4-mile loop that allows dogs (as long as they're leashed). At Jackson Falls, you'll find a 4.2-mile loop with a gorgeous, close-up view of the waterfall. On a hot summer day, after miles of hiking, nothing beats a relaxing dip in a lake or swimming hole. Pounds Hollow Lake is a hidden gem with a lovely beach. A local secret is Kinkaid Spillway: The multi-level cascading water feature is a perfect place to picnic and splash around. It can be slippery, so be sure to wear water shoes or sandals. Jackson Falls is home to the largest number of climbing routes in Illinois. Here, sport climbers will find a variety of routes, from slab to overhung. If you're new to outdoor climbing, the 5.6 Big Wall Greg's Chicken Shack is a classic climb. More advanced climbers should not miss the 5.11a Wild at Heart. For more information on rock climbing here, purchase the guidebook "Jackson Falls: A Guide to Southern Illinois' Best Kept Secret" by Yusuf Daneshyar. (climbing photos provided by Josh Zitko)