Even damaging winds from an April storm couldn't take out Tim's Chrome Bar, Bevo Mill's retro cocktail lounge on Gravois. In the high winds, the bar lost its iconic neon sign, as well as bricks, glass and stonework from the face of the building.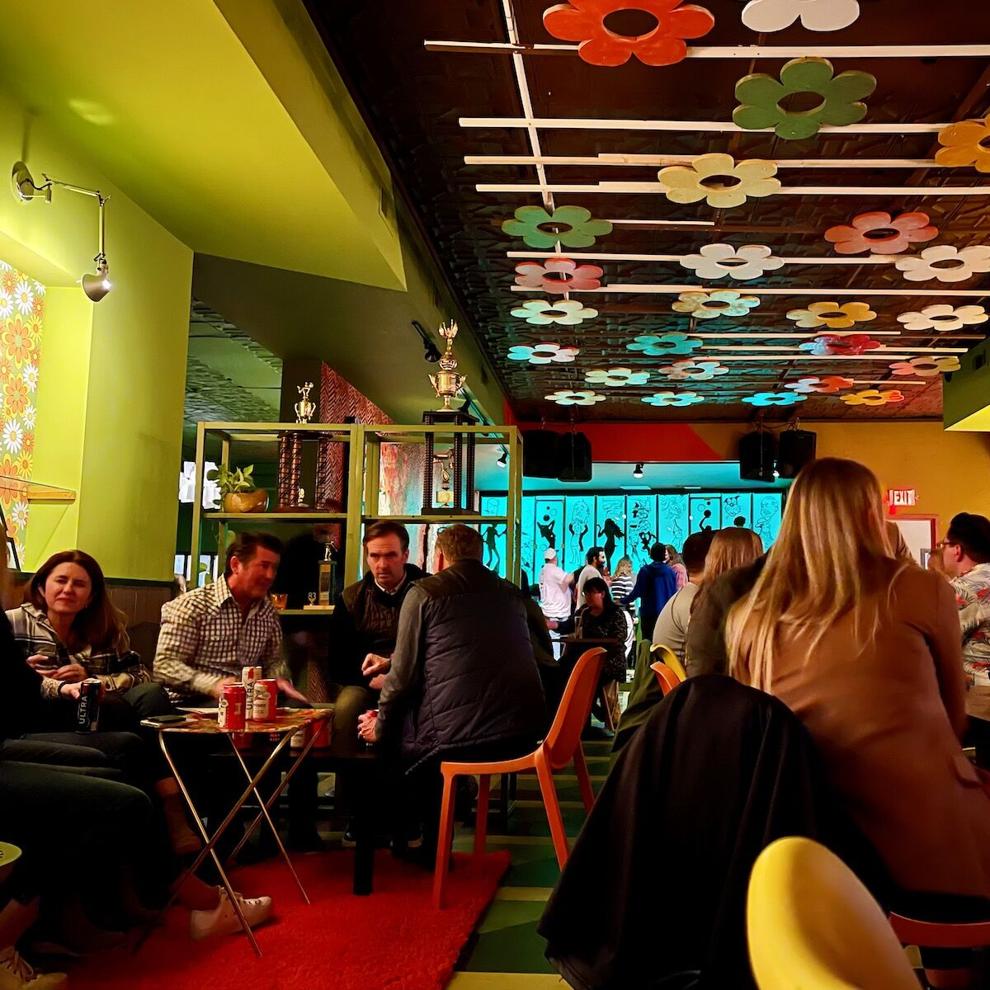 No storm could dampen the welcoming spirit of Tim's, however, which its team has designed to be a neighborhood bar from the beginning.
"The building needed a renovation, and we thought it would be great to have it brought back to life for the neighborhood," the Tim's team said collectively in an email to Feast. The bar is operated by general manager Chelsea Pfister alongside co-owners Amy Lewis and Pat and Carol Schuchard of Schuchard Event Spaces.
The original Tim's Chrome Bar was founded in 1977 by Tim Pappas, who sold it to the Schuchards in 2022. "We've been fortunate to have Tim join us several times since we've been open and are thrilled to have his support," the team said.
Although the building itself has a rich history, it needed a substantial amount of work. "The most difficult part [of the renovation] was rebuilding the infrastructure and replacing the broken interior after years of use," Pat Schuchard says. The interior stretches into the former Stari Grad bakery space next door, where the kitchen is located.
The best part of renovations? "Working with the team to redesign Tim's Chrome Bar as the first phrase," Pat says. He and Carol also own and operate Boo Cat Club near Delmar and Union, Das Bevo across Gravois and the Majorette event space in Maplewood.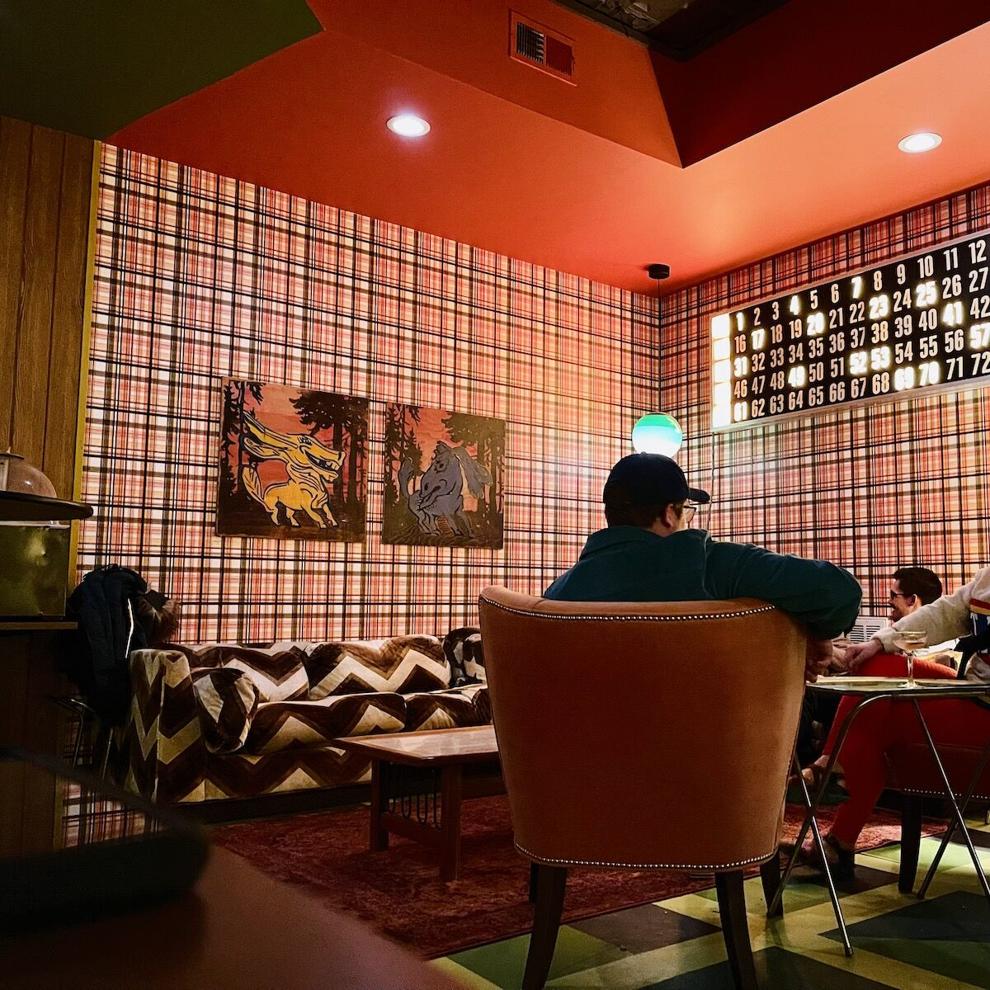 From the groovy overhead flower details to the light fixtures, rounded back bar and green, brown and orange '70s color scheme, walking through the front door of Tim's is like stepping back in time.
"The design work was done by my daughter Anne, and she's created a beautiful space," Pat says. "The next phase [of work] is an art gallery called French Curve." The gallery's first exhibition is due to take place in early summer. Tim's is already an art-filled space, with two rooms that can seat 100 people.
The current food menu flips classic snack food on its head, featuring homemade pizza rolls, sloppy Joe sliders, Bugles with French onion dip and deviled eggs served on funky plates that evoke your favorite thrift store set. The team said new menu items like white chicken chili are soon to come.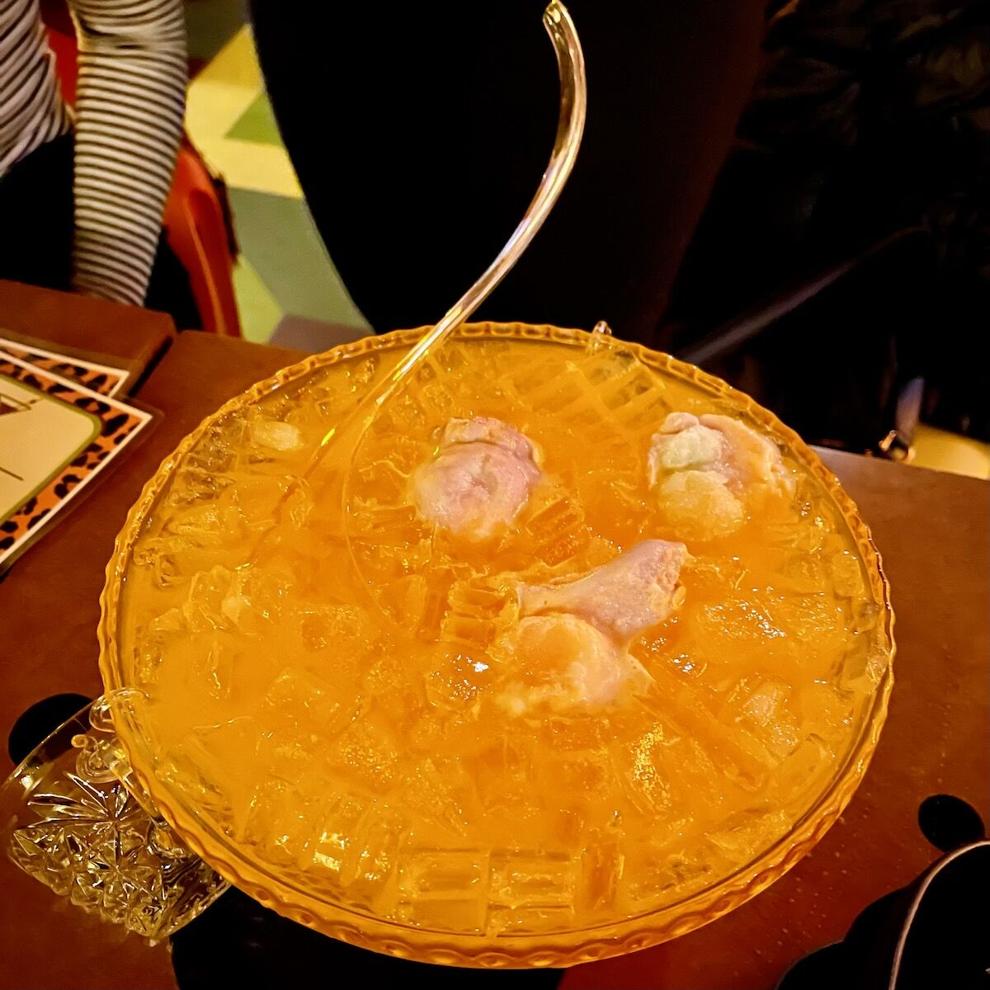 The bar menu continues with that same thread of nostalgia: The Marsha Marsha Margarita, for example, changes with the seasons. The Gimme Gimme Gimlet, which can be made NA with BARE NA gin, features Kansas City's Lifted Spirits Bold Gin and a strawberry basil and lime cordial.
Perhaps the most popular beverage among guests has been the signature Tim's punch, served family-style in a vintage punch bowl with sherbet floating on top. It can also be ordered as a single drink.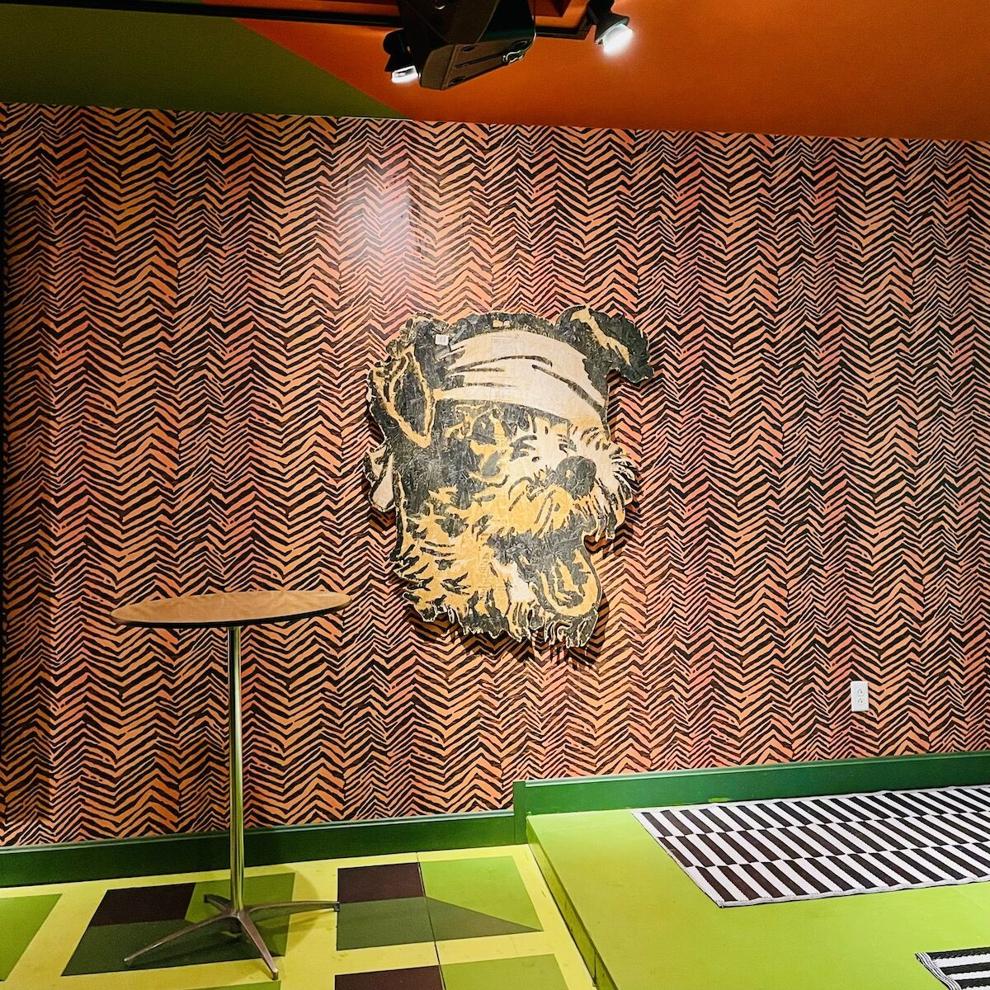 The bar intends to host Bingo and karaoke nights; comedy shows, bands and DJs on its stage; and a few vendor markets in collaboration with Das Bevo.
Keep an eye on Instagram for news and upcoming events.
Tim's Chrome Bar, 4736 Gravois Ave., Bevo Mill, St. Louis, Missouri, timschromebar.com