While some might refer to March 14 (3/14) as Pi Day, in St. Louis, the date is celebration of all things that make our city great – including fantastic local drinks and eats. Check out the specials below to have a delicious 314 Day. 
From March 10 to 14, Alpha Brewing will offer a variety of dishes for just $3.14, including Alpha tacos, dessert and original pretzel bites and pints of Boat Beer and Fyler Flyer. 
4310 Fyler Ave., Tower Grove South, St. Louis, Missouri, 314-621-2337, alphabrewingcompany.com 
Head to Goshen's Soulard cafe from March 10 to 14 to score one of its delicious housemade pastries for $3.14. 
910 Geyer Ave., Soulard, St. Louis, Missouri, 314-260-9100, goshencoffee.com
This popular caterer is combining 314 Day and Pi Day. Preorder a lemon, cherry or chocolate cream pie for $20 and pick it up on March 10 to 14. 
1414 Park Ave., Lafayette Square, St. Louis, Missouri, 314-664-7680, butlerspantry.com
Mission Taco is reviving its iconic toasted ravioli taco from March 10 to 14 to celebrate St. Louis. With a Parmesan-crusted tortilla, Italian meat sauce, Provel, parsley and even more Parmesan, it's a decadent way to enjoy a St. Louis staple. 
Multiple locations, missiontacojoint.com
Since Sugarwitch is closed on Tuesdays – which is what 314 Day falls on this year – it's offering a special deal in collaboration with Wine Down Cafe. Ice cream sandwiches will be available at the cafe from March 10 to 14, and you can bring a receipt from the café to Sugarwitch for a 14 percent discount. 
Sugarwitch, 7726 Virginia Ave., Patch, St. Louis, Missouri, 573-234-0042, sugarwitchic.com
Wine Down Cafe, 7529 Michigan Ave., Patch, St. Louis, Missouri, 314-696-2005, winedowncafestl.com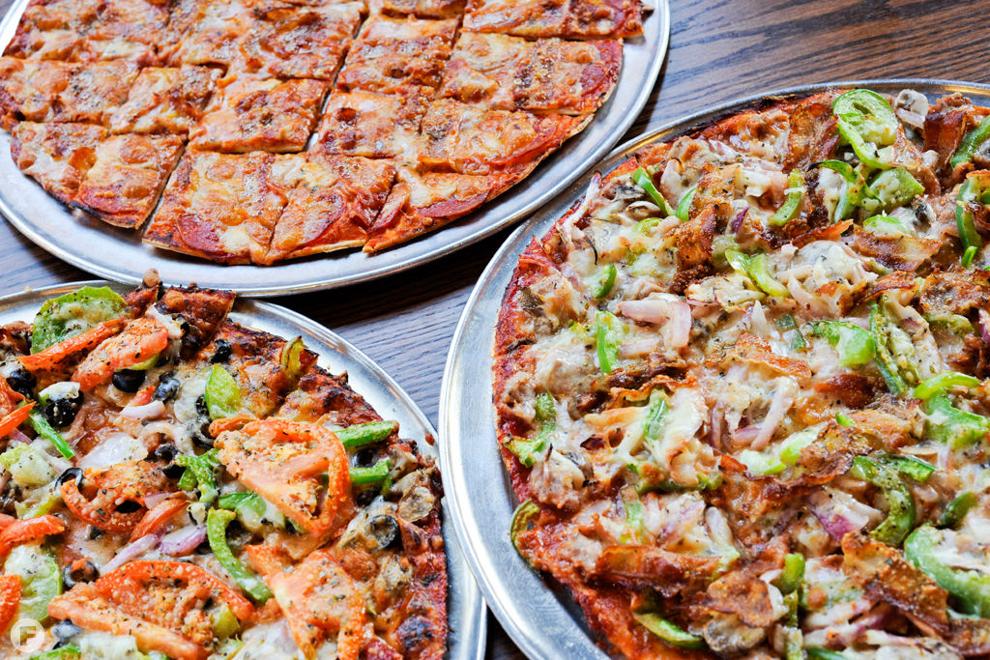 Buy any regular-priced pizza and get a medium, one-topping pizza for $3.14. Use promo code 314DAY when you order online. 
multiple locations, imospizza.com
Visit any one of Schlafly's four locations on March 14 and score pints for $3.14 and half-price pizzas. 
Multiple locations, schlafly.com
Visit the bakery on 314 Day and enjoy an 8-by-8 gooey butter cake for only $3.14. 
3055 Lemay Ferry Road, Mehlville, Missouri, 314-894-0900, mcarthurs.com
Visit the restaurant's Facebook or Instagram pages and grab a coupon for a $3.14 large concrete. The deal is available only on March 14 at Lion's Choice locations in St. Louis. 
Multiple locations, lionschoice.com
The popular local chain is combining several of St. Louis' iconic foods into one dish for one day only. On March 14, grab The St. Lunatic burger, which includes a cheeseburger, barbecue pork steak, toasted ravioli, Red Hot Riplets and Provel cheese, all sandwiched between two sliced of St. Louis-style pizza as the buns. 
Multiple locations, hipointedrivein.com