It happens every year in a flurry of chef memes, cryptic texts from foragers and triumphant photos strewn all over social media. The ramps are running, their slender green tops giving way to violet-hued stems and white bulbs, all of which you can use to great effect if you know what you're doing. No singular foraged ingredient – even the famed morel – is subject to chef fandom in quite the same way ramps are. They're easy to love – the first verdant peek into the warmer half of the year, with a shorter-than-short season which only adds to the allure.
Want to know how to prepare them? Chefs and makers are happy to play show and tell, many even going out of their way to feature ramps in limited specials. At Winslow's Table, chef Brandon Panosh is fermenting kohlrabi tops along with ramp tops to make the sauerkraut for an upcoming spring melt special. "Kohlrabi is in the cabbage family, so it's like a play on sauerkraut, but the ramps add an extra oomph of funky," he says. Panosh also recommends grilling ramps, which enhances their flavor and natural sweetness.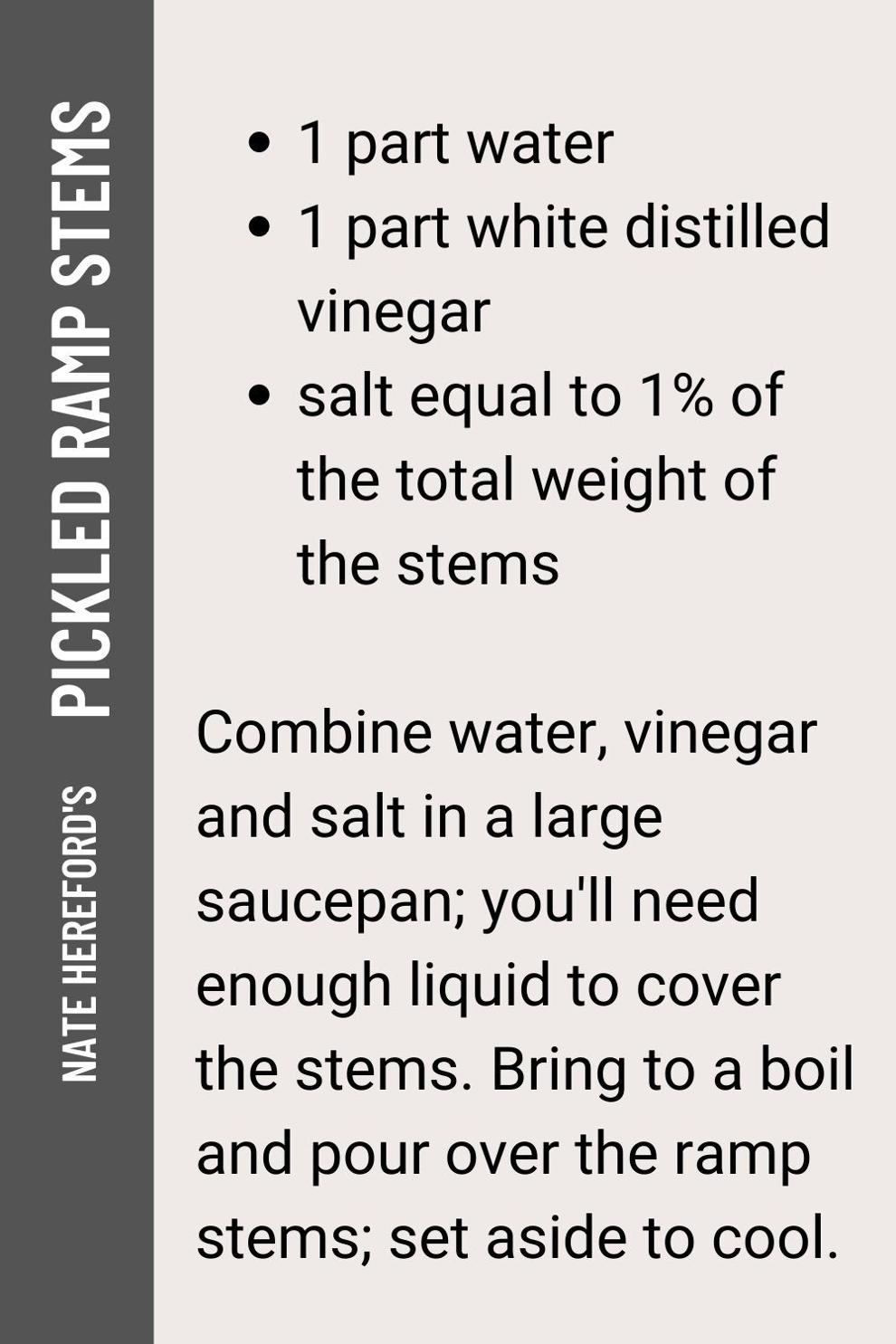 Nate Hereford, chef-owner of Chicken Scratch, likes to keep things interesting, using ramps in a variety of applications. "Ramps are great raw, pickled, charred or smoked: There's so many possibilities for this increasingly popular allium," Hereford says. He recommends slicing them thinly to add textural contrast and flavor to salads; charring them whole on a grill or in a hot dry pan; and blending into ricotta to spread on a tartine. Sauté the leaves to add to pasta dishes and sauces or use them raw in pesto and mayonnaise. Better yet, skip the bottled dressing and make your own, using ramp leaves to make a green goddess or "rampch" for your next salad or veggie tray. And what about those leftover stems? Pickle them, Hereford says, for a treat you'll love all year long.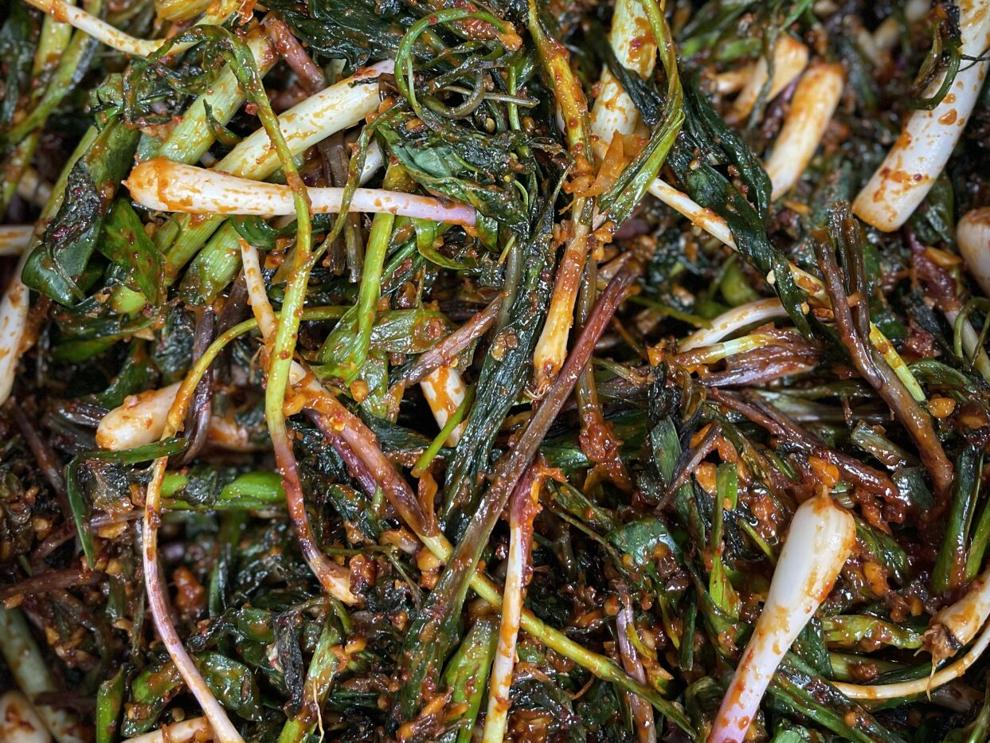 This simple kimchi is an easy way to extend the life of your ramps.
Ramps are a spring favorite of chef Daniel Poss, who hangs them above hearth fire, a preservation method found throughout the Appalachian region. Once the ramps are dry, Poss pulverizes them into a powder with 5 percent salt, which creates "a smoky, earthy ramp seasoning" he likens to a famous powdered ranch dip. Another go-to for Poss is kimchi, which he prepares with a combination of spring alliums or with only ramps as the star.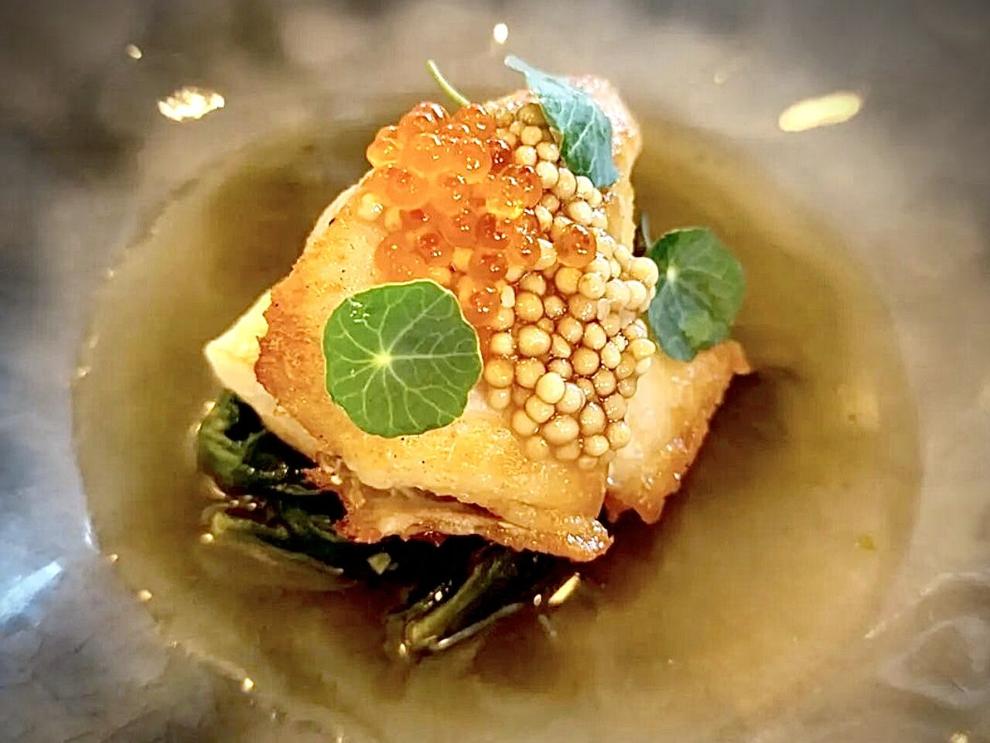 "Ramps are so delicate and delicious that only simple techniques are required to bring them to life on a plate. This holds true for even elevated preparations like this," Poss says. One of his favorite spring ramp dishes comes from his early restaurant days in Nashville, comprised of seared halibut cheeks, country ham consommé, ramp tops gently braised in beurre fondu, pickled mustard seed and smoked trout roe.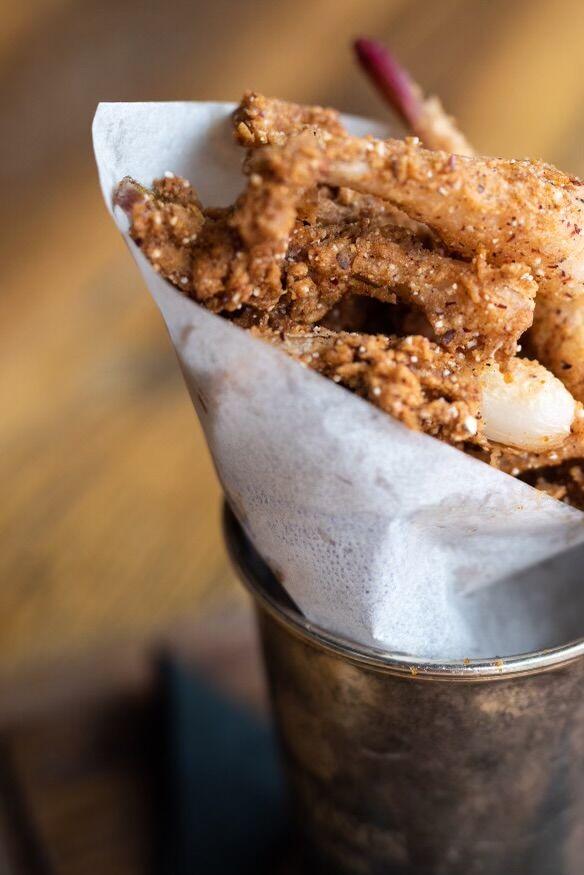 Joe Luckey's love for ramps is evident in his current special at Fordo's Killer Pizza: a seductive layering of lemon argumato oil (olive oil with lemon peel added during the pressing process), garlic, burrata, ramp pesto and parmesan, layered with thin sheets of mortadella upon exiting the oven. This year, the pesto is made with pepitas to make it nut-free for customers with allergies. He recommends slicing and tossing bulbs in olive oil, lightly roasting them to amplify flavor or pickling them in a high-quality vinegar to extend their life.
Pickling is a favorite preparation for Madeline Hissong of Damn Fine Hand Pies, who throws a few stems of oregano into the mix. She's also made ramp butter by blanching the leaves, blending them into a purée and adding them to room temperature butter with a pinch of sugar and salt. "That, with some grilled bread and a runny egg from one of my chickens, almost made me cry," she says. This was a reaction seconded by a former co-worker, who was one of the lucky few who sampled Hissong's ramp creation. In her words, she "still dreams of her ramp butter."
Hissong has a special affection for ramps: "They give me something to look forward to all winter. Ramps are so much fun; I think they might also be my favorite naturally occurring color scheme. They are so special because they can't really be cultivated – they're one of the few things that exist in the wild that we haven't really found a way to manufacture to death." She recommends a straightforward preparation: halving ramps to sear in a hot pan until brown, finishing them with a bit of butter and salt and serving them alongside a roasted chicken or mashed potatoes.