Market season in St. Louis unfolds slowly, with options in all corners of the city and county that each add something unique to the mix. The One Africa! One Nation! Farmers Market in north St. Louis is a community favorite, where friends and families gather on Saturdays throughout the summer to connect, learn and participate in an array of activities.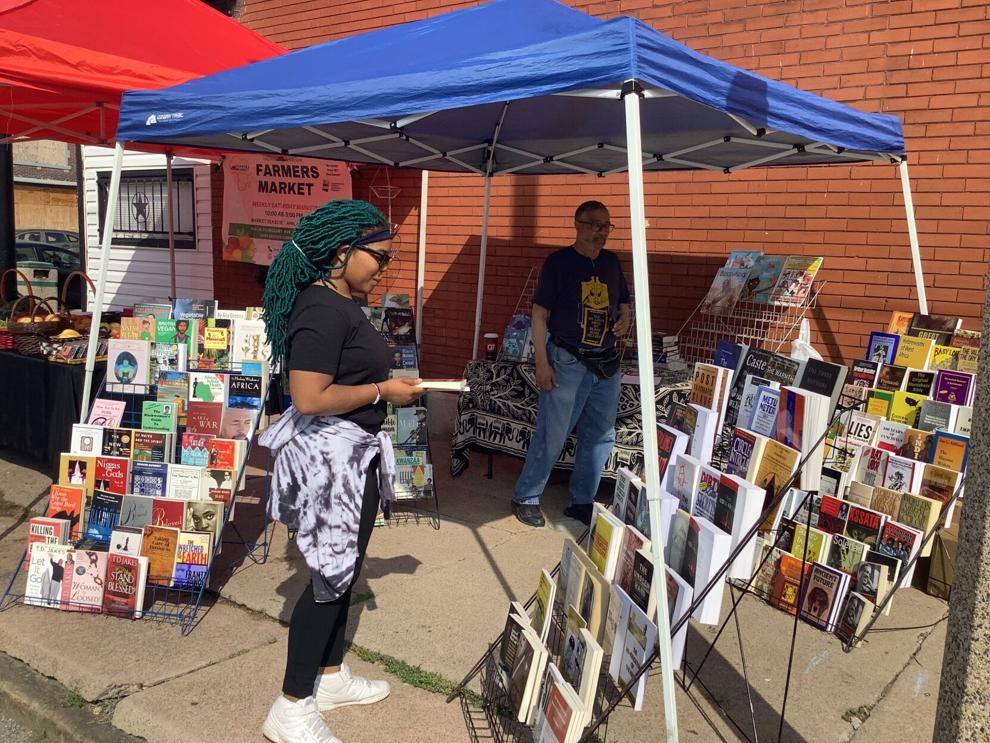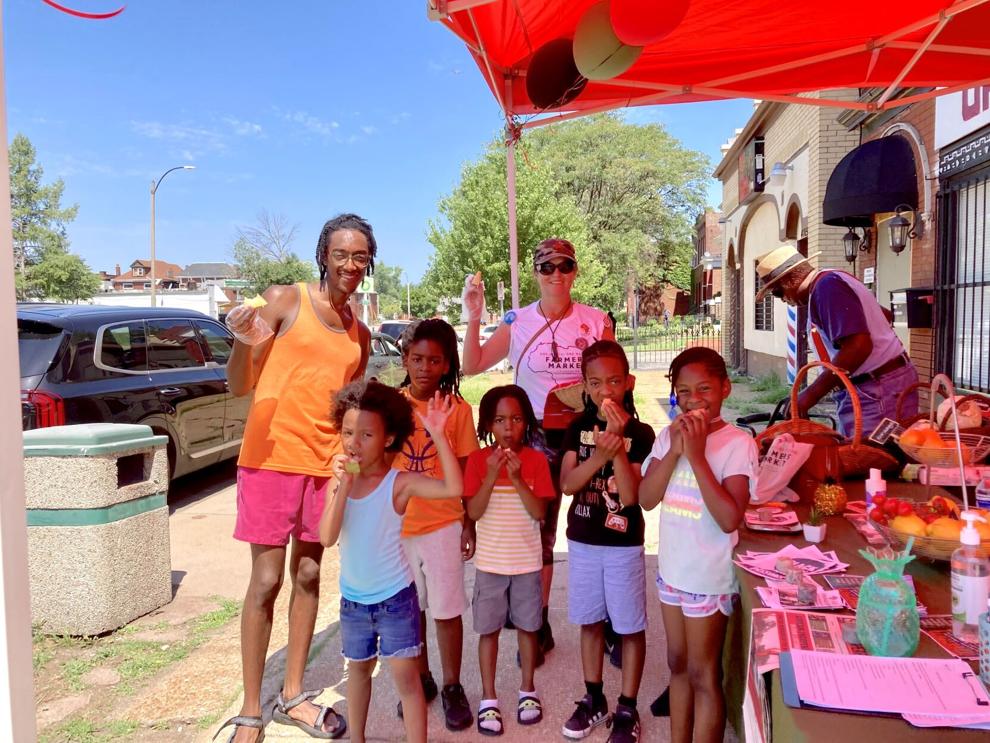 Each market hosts a variety of vendors: Visitors can expect produce from local farmers alongside fresh flowers, herbs, honey and hot food for sale. Throughout the market, vendors offer handcrafted jewelry, art, books, African printed dresses, bags, wallets and even a section of garage sale vendors who bring gently used clothing to sell. Self-care products are also available, including natural hair and skin care products from Decolonaise Hair & Body.
OAON's goals go beyond providing the community with a Saturday destination. Market organizers want to create a more equitable St. Louis through the Black Power Blueprint – a Black self-determination project of the African People's Education and Defense Fund – to transform north St. Louis through renovation, development and political power by and for the Black community.
"The north side of St. Louis is a majority Black community that was once a thriving community that has been left to rot and has been deprived of resources for decades," market manager for OAON Rage Gray says. "The Black Power Blueprint seeks to rebuild and revitalize the north side by creating programs and institutions that empower and strengthen the Black community." The organization has worked in a multitude of ways, from bringing old buildings back to life to serve as community and development spaces to clearing decayed properties and transitioning them to functioning spaces designed to uplift the community.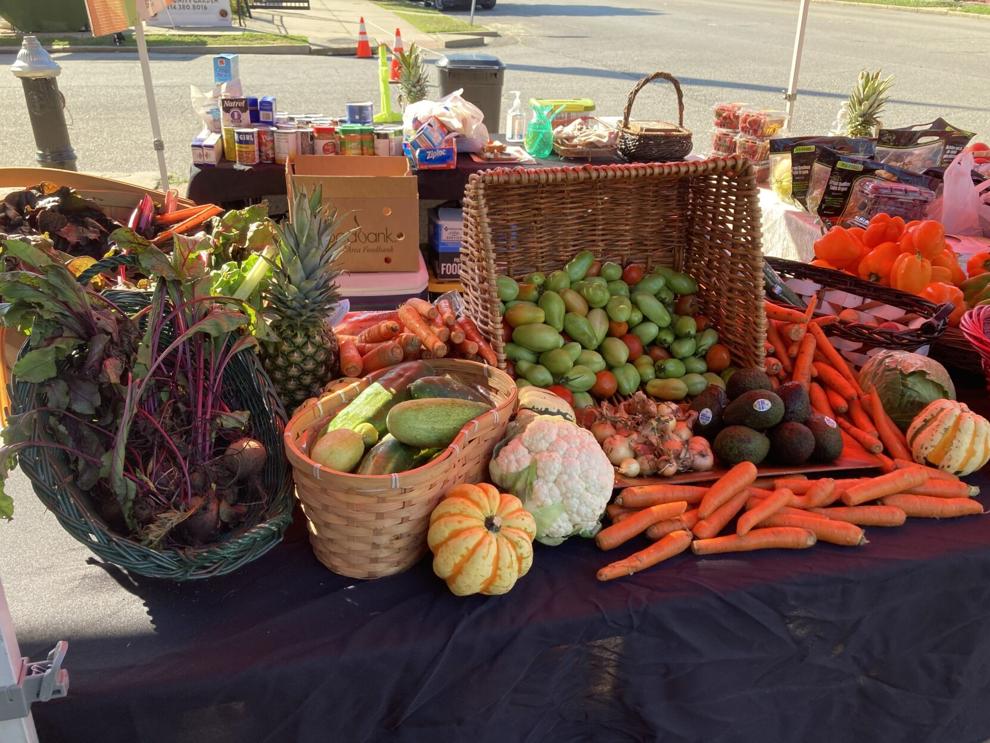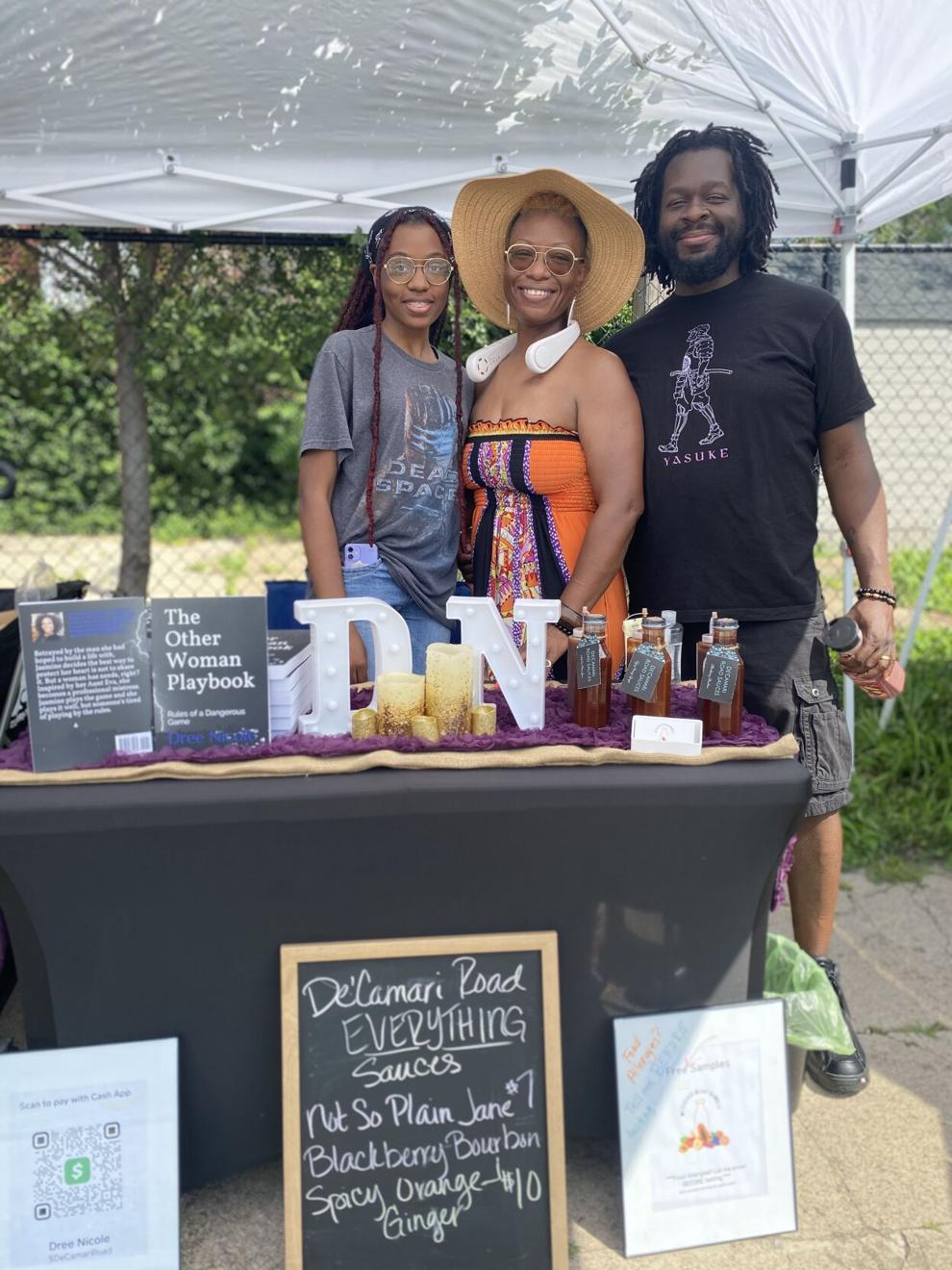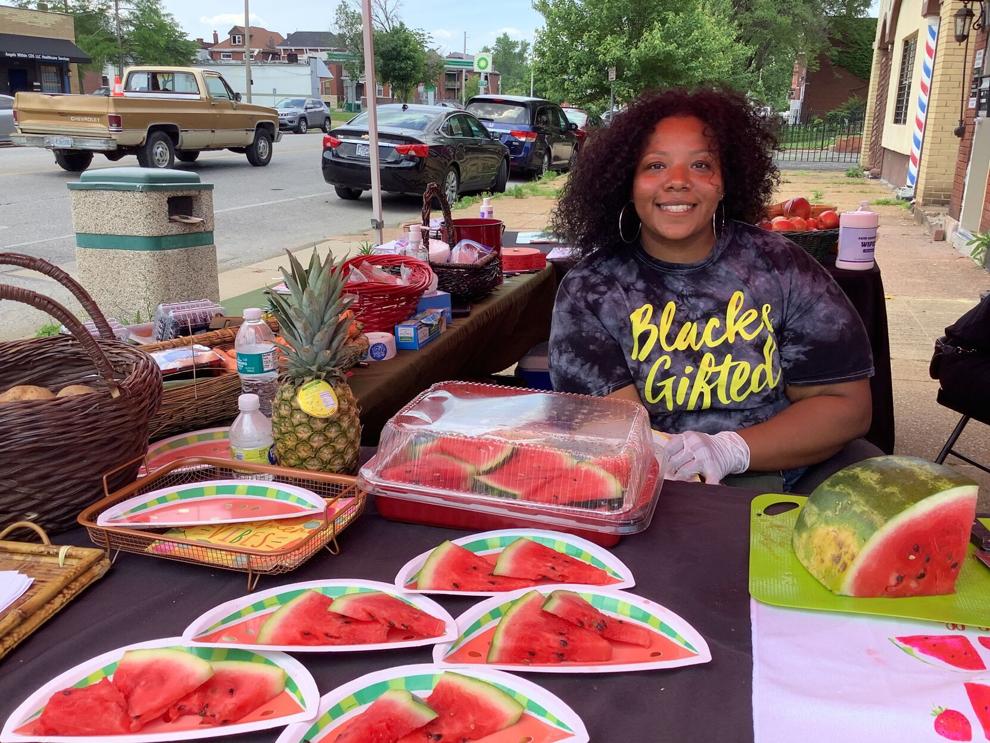 Farmers markets often bring about a sense of relaxed joy, but it goes deeper than that for communities who have been cut off from resources for decades. The market is critical to the community, addressing food justice and insecurity where it lives by providing access to fresh local produce; community education about diet-related diseases and gardening; and support for emerging Black farmers and ranchers.
"St. Louis is a majority Black city, yet 40% of all Black families in St. Louis experience food insecurity. This market is critical because the Black community has very limited options for fresh food and produce," Gray says. "A family of three who makes more than $2,495 a month is not eligible for SNAP/EBT benefits. This forces us to have to choose between food and financial security."
According to Gray, federally funded programs have been known to give out food boxes with expired and highly processed food, and oftentimes it's only enough to last a day or two. "The solution is to have backyard gardens, urban farms and farmers markets in the Black community so we have the means to feed ourselves," Gray says. "By creating this market, Black farmers, ranchers and gardeners have the opportunity to bring fresh food and produce to the north side and they teach the Black community how to grow their own food."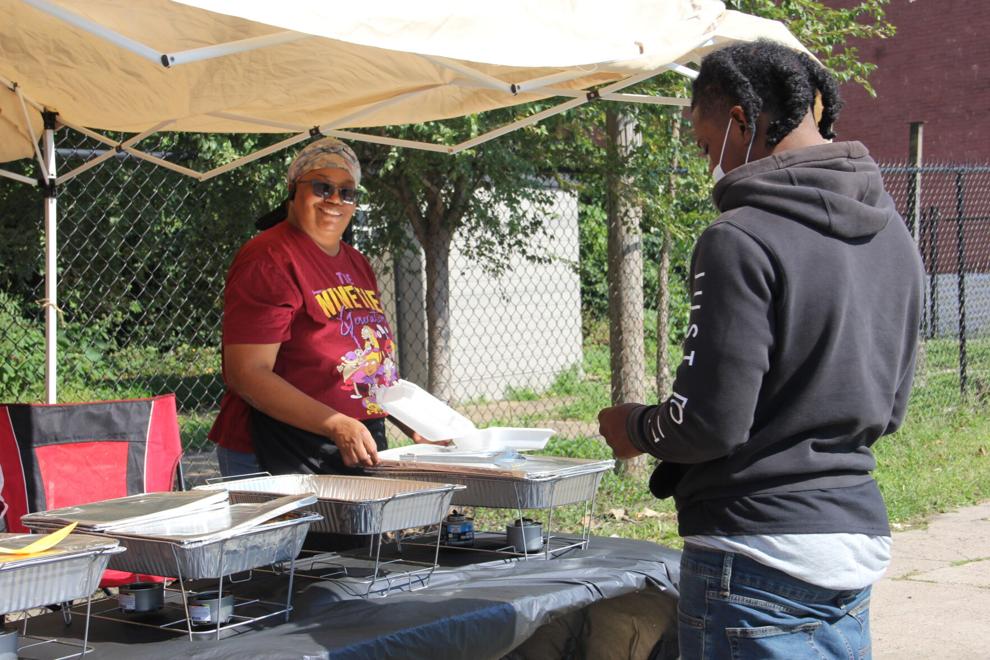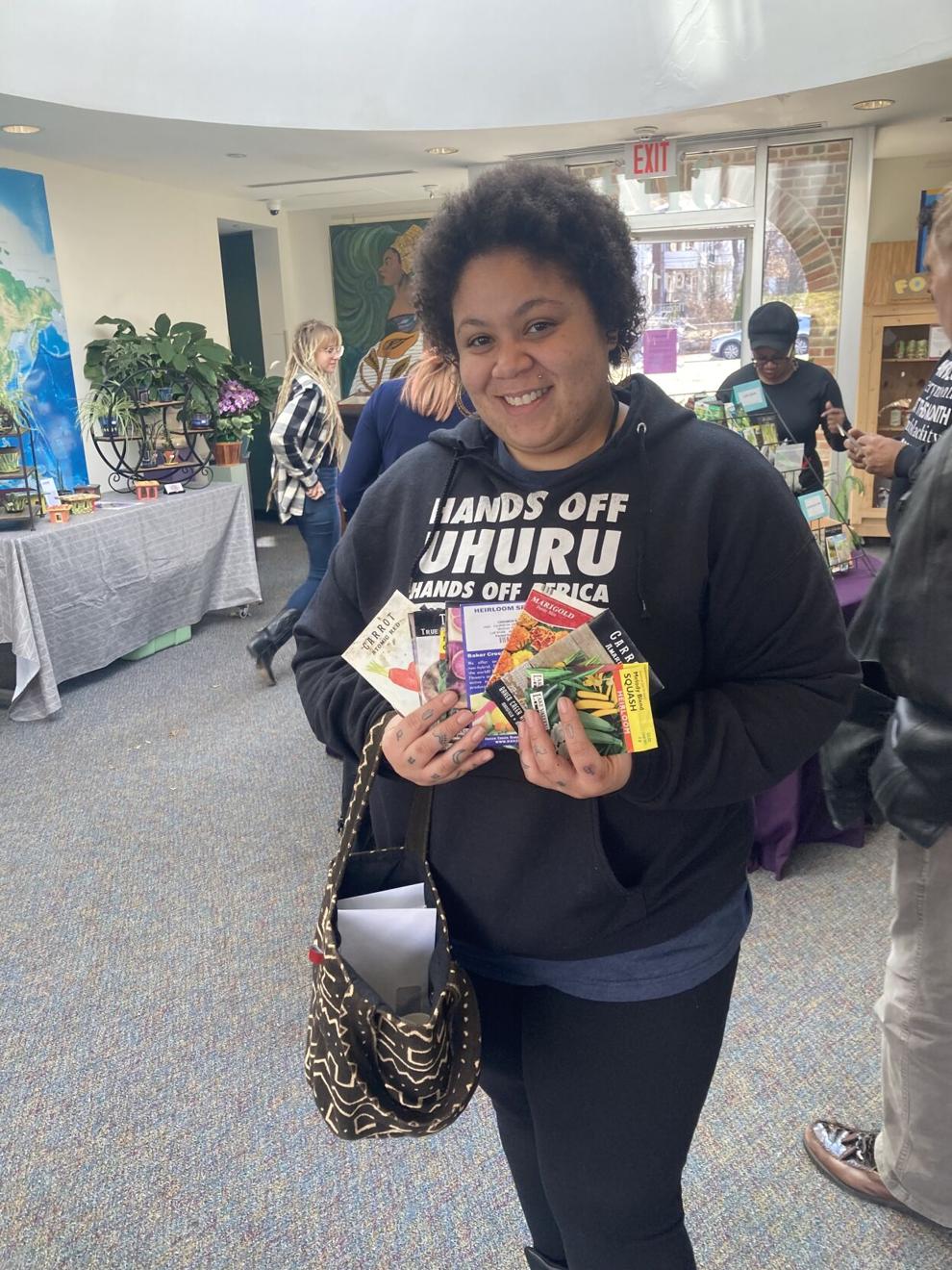 This year, the market has a new location inside O'Fallon Park between the newly renovated boathouse and an ample playground, giving children easy access to outdoor activity as their parents browse the market. There's also a Children's Circle with activities like youth yoga, small animal education, face painting and more.
Each market has a theme that speaks to the overriding mission; plus, music, cultural performances and educational workshops run through the day. The launch market on May 6 will feature Nick Speed, founder and director of Ujima and George Washington Carver Farms, who shares OAON's vision for equipping the community with the ways and means to grow its own food. Speed will be educating the community on backyard gardening from 1 to 2:30 p.m. at the market, and all are welcome to attend.
The best thing about the OAON farmers market? The community that shows up for it, time and time again. "We love this market because it brings the community together," Gray says. "It represents the promise of a prosperous future where African people can work for and provide for themselves."
This season promises to be the best one yet with a new location and an incredible market team who have been working to bring new life to an already standout event. In a city that takes great pride in its abundance and diversity of farmers markets, OAON has set itself apart as a must-visit.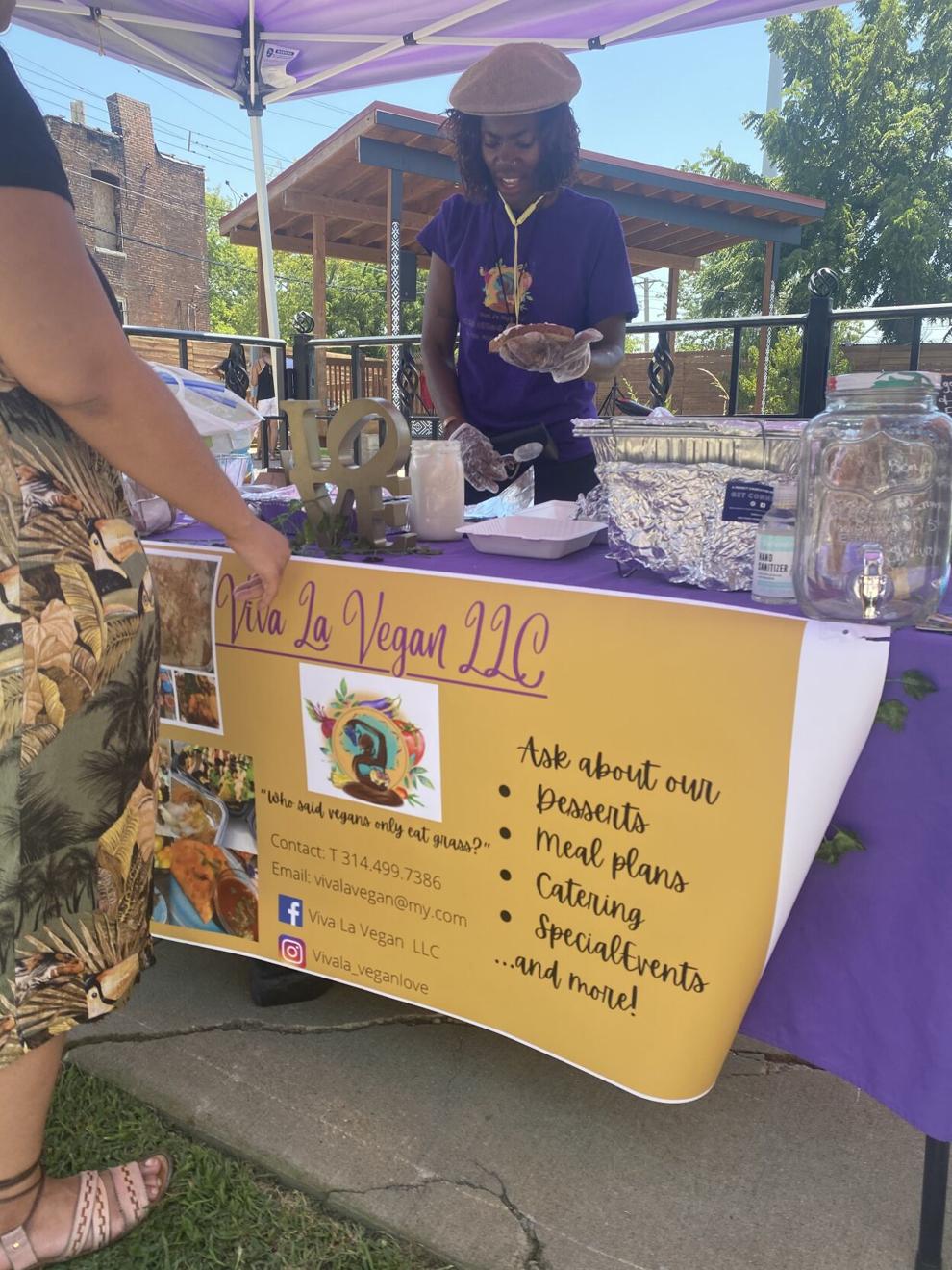 Each market runs from 10 a.m. to 3 p.m. The inaugural market will be held on May 6, with upcoming dates listed on the website. Volunteers are welcome and needed throughout the market season. Help with setup and tear down, Children's Circle programs, community awareness, outreach and photography and videography to contribute to the market's ability to function and grow. Learn more about ways you can help support OAON on its website. 
One Africa! One Nation! Farmers Market, O'Fallon Park, W. Florissant & Harris Ave., St. Louis, Missouri, 314-380-8014, oneafricamarket.com