Elizabeth Donald

For the last five years, the building that once acted as the post office for Alton, Illinois, has served up coffee instead of stamps.
Constructed in 1909 as the federal post office for the area, the building still bears the engraved title of United States Post Office above the pillars on either side of its main entrance. The unusual location is one of the things that makes Post Commons coffeehouse unique, according to general manager David McCann.
"People are often surprised that there's a coffee shop inside it," McCann says. "We try to embrace that."
McCann says there weren't many spaces of daytime meetings and gatherings in Alton, and he hopes Post Commons fills that gap. "We try to create a space that makes people feel like they're in a living room," he says. "Our goal is to create a space where people can meet, have coffee with a friend, do some work."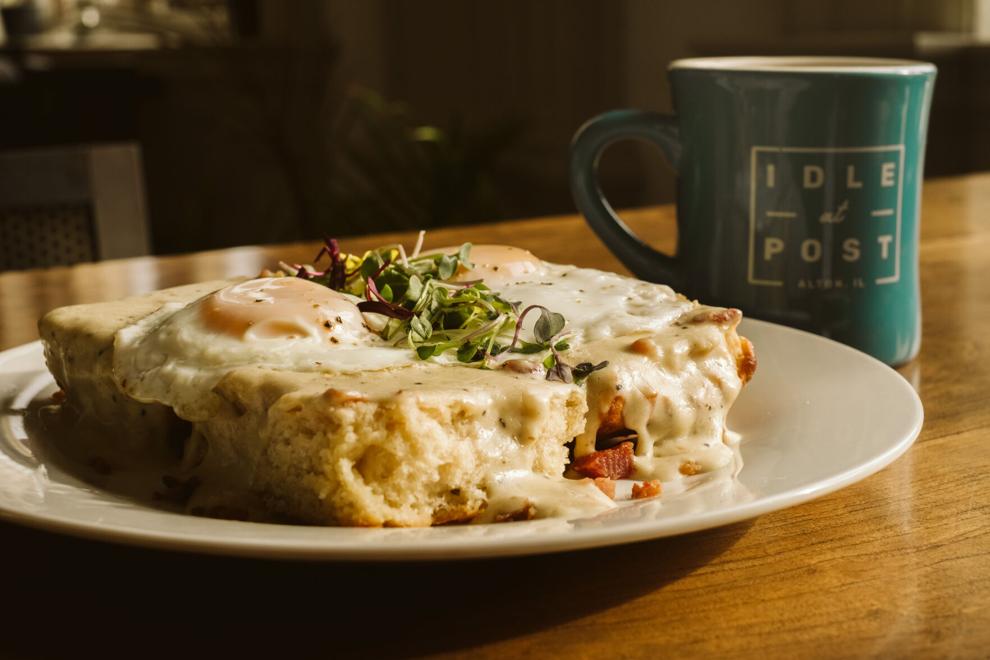 When it comes to the food, expect well-prepared classics, with a twist. McCann describes the menu as mainly coffee shop food, "but elevated a bit." "It's a small menu, but a little eclectic," he says. The biscuits and gravy plate features housemade biscuits with bacon sage gravy and a hickory-smoked bacon crumble. In addition to the usual breakfast burritos, you might find a Seoul Shine burrito filled with sticky rice, kimchi, scrambled egg and spicy pork. The lunchtime Monte Cristo sandwich features blackberry mustard and aïoli.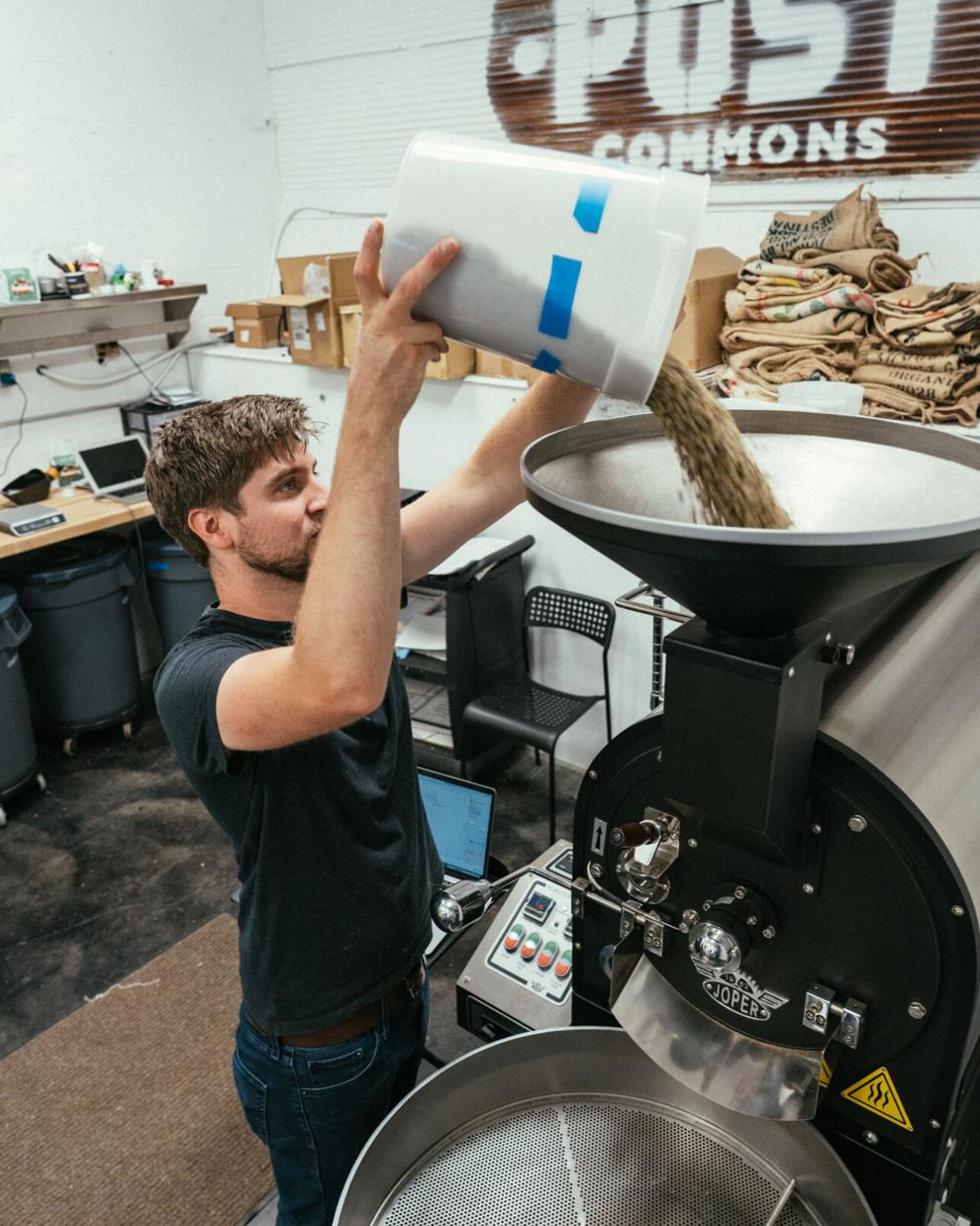 McCann fell in love with roasting coffee years ago, and Post Commons' Idle Roasting house brand has five or six seasonally rotating coffees, all roasted on site.  "We try to keep a variety, some blends that are really familiar to people and also try to bring in coffees that are unique and different," he says. "In that way, we can showcase all that coffee can be."
The weekend crowd is strong, and weekday regulars show up. Like many coffeehouses, it has always been more of a daytime location for breakfast and lunch than a late-night coffee stop. "We've experimented with longer hours and it's never worked out," he says.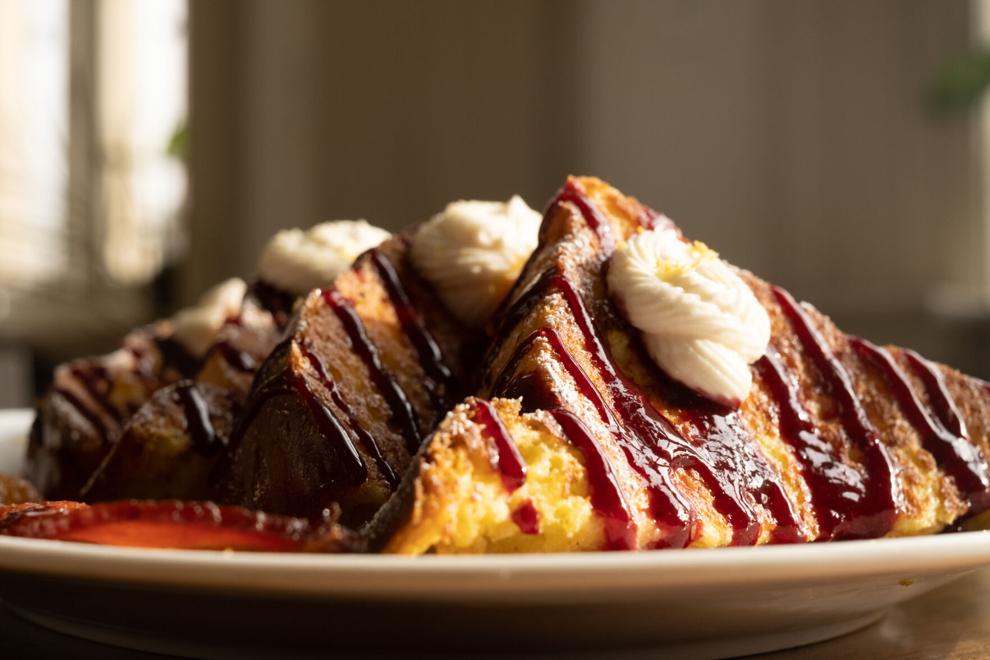 Much of the focus right now is on reclaiming different parts of the huge post office building. The basement is newly renovated, and the business just added a patio. McCann says they hope to keep adding gathering spaces for people to meet, and to keep experimenting and improving their coffee and food offerings.
"What would really excite me is that our offerings keep getting better," he says. "Growth, to me, is getting better at what we're doing … Food and coffee itself are always changing, so we're trying to make what we do better."
Post Commons, 300 Alby St., Alton, Illinois, 618-433-8871, postcommons.com