Matthew Ziegler

The last three years have been a busy time for the owners of the Bootleggin' Tavern, a new restaurant in the Forest Park Southeast neighborhood. 2019 had brought the best year of sales at their downtown restaurant, Bootleggin' BBQ. The restaurant was on pace to outperform its record year in 2020 when the pandemic hit, halting the flow of out-of-town visitors to the convention center and also cutting them off from many of the regular lunch and happy hour crowds many of the surrounding offices had provided. "There were a lot of, 'Ok, what do we do now?' moments," Brenton Brown, founder of the Bootleggin' restaurant group, recalls. "Luckily we were small enough that we could just pivot and go to the next thing."
At first, the team began making frozen pizzas with leftover barbecue as a waste-reduction strategy, which led to pizza pop-ups at Second Shift Brewery, where they eventually took over the kitchen as Bootleggin' Third Gear. Simultaneously, rehab work commenced on what is now Bootleggin' Bob's Dive Bar on Morgan Ford Road. Less than a year later, they began construction on the Bootleggin' Tavern at the corner of Taylor and Chouteau Avenue in The Grove. With this new space, the Bootleggin' brand is returning to its roots as a barbecue-centric neighborhood hang-out.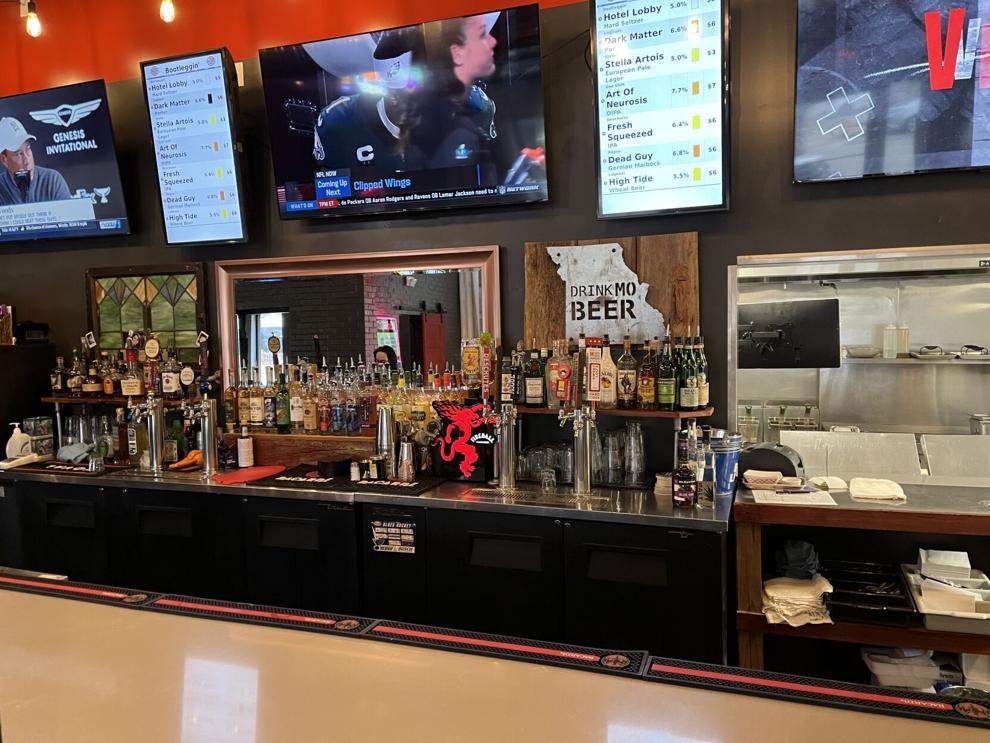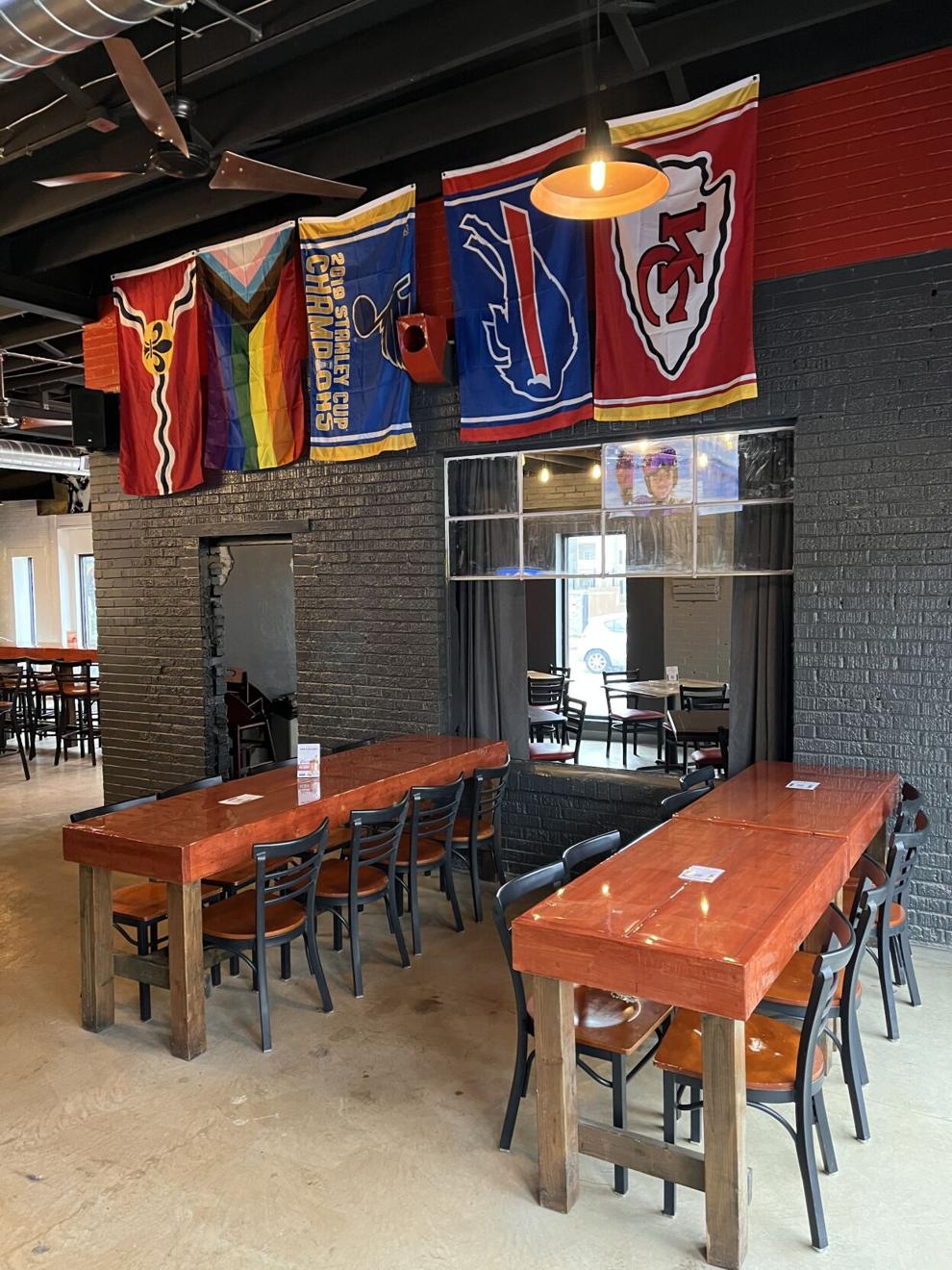 Brown's passion for barbecue goes all the way back to his Kansas City upbringing. His first career, what Brown refers to as his "corporate job," led him to Chicago where he missed the style of barbecue he had grown up with. He began cooking for friends and family, and soon began catering as a side hustle. The corporate job eventually led him to St. Louis, and his side hustle slowly turned into a main gig in 2014, when he took over the kitchen at The Pour House with business partner Eddie Belter. The next year, they took over the entire downtown space as Bootleggin' BBQ. "We started as more barbecue-centric and evolved over time to be more tavern-centric, like adding the smashburgers and nachos and disco fries," Brown says. 
The new Tavern menu will contain all of the favorites from the downtown menu alongside a selection of salads that can double as wraps – ideal for a quick meal on the go. Every salad and wrap is crafted using housemade dressings, and guests have the option to add smoked chicken or portabella mushrooms. But the standout menu item, of course, is the barbecue – Kansas City-style and a centerpiece of the concept – done with a finesse that's steps beyond average but approachable and unfussy.
For example, the smoked chicken wings, winner of the "Lord of the Wings" virtual cookoff, are the product of a multi-step cooking process that yields a flawless chicken wing – flavorful and juicy, with a crispy skin. To accomplish this, chefs rub and smoke the wings ahead of time and deep-fry to order, then finish the dish with a toss in your choice of dry rub or sauce. I tried the Bang sauce, a cross between the BBQ and traditional "Wang" sauces, which hit the perfect balance of sweet, tangy, spicy and savory, made only better with a plunge into a creamy buttermilk ranch.
The food, however, is only half the draw at the Tavern. The beverage program, under the direction of Chelsea Vanhouton, is anchored by a concise, crowd-pleasing cocktail menu and a diverse tap selection. Alongside Yeungling and Brick River Cider, you'll find Hotel Lobby, the result of Bootleggin's long-running collaboration with Alpha Brewing Company. It's a subtle and refreshing hard seltzer, with a wink to the party after the after-party.
Open seven days a week, Bootleggin' Tavern aims to be a welcoming hangout for both locals and visitors with its close proximity to many St. Louis attractions and businesses. However, Brown's goal extends beyond just good food and drinks. "We want everybody to feel welcome and feel seen."  At its core, Bootleggin' Tavern shows that in St. Louis, an otherwise unassuming sports bar can have excellent food, thoughtful drinks and community-focused values.
 Bootleggin' Tavern is open seven days a week from 11 a.m. to 11 p.m.
Bootleggin' Tavern, 4501 Chouteau Ave., Forest Park Southeast, St. Louis, Missouri, 314-405-2020, bootlegginbbq.com