Clad in a black cowboy hat and a t-shirt boasting the unmistakable bright red of the Locoz Tacoz logo, Tyler Garcia jovially calls out order numbers from the counter of Locoz Tacoz, his newly opened Maplewood taqueria, during a busy lunch rush. Beside him, his wife Sarah greets a long line of guests with a smile while their diligent kitchen staff dishes out plate after plate of street tacos and more topped with expertly prepared asada (steak), tinga (chicken and chorizo), pastor (pork and pineapple) and camaron (grilled shrimp).
"We try to offer an authentic taqueria, excellent food and excellent customer service here," says Garcia, who came of age in the industry and learned the tricks of the trade when he was young. Garcia was born in Dallas, Texas, with family roots in the city of Montemorelos, Mexico, in the state of Tamaulipas. While he was still in high school, his parents, Antonio and Brenda Garcia, opened La Tejana Taqueria. Since 2008, the family business has established itself as a mainstay in Bridgeton, Missouri, offering everything from groceries and a butcher shop to some of the finest Mexican fare in the area.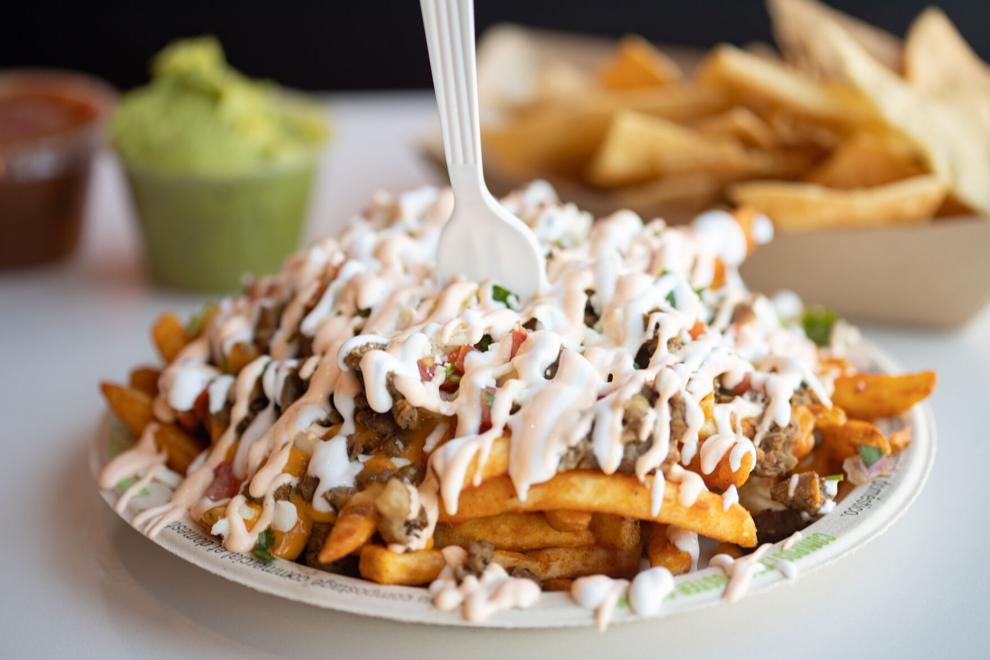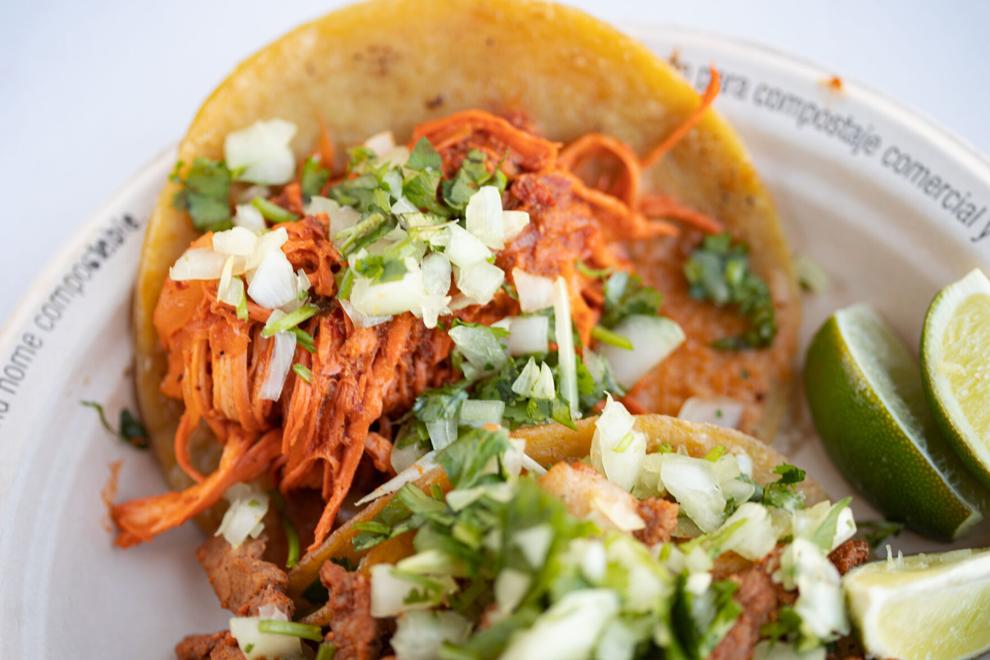 In 2012, Garcia convinced his dad to expand the business with a food truck, and he's been on a roll with it ever since. The truck rebranded as Locoz Tacoz in 2014, serving the family's signatures with Garcia's personal tweaks all over St. Louis. "I'm sure that while talking to me, you might think I'm a little crazy. Our food's not crazy, but we're loco, you know?," Garcia says with a laugh.
While he outwardly displays a fun-loving personality, Garcia also demonstrates an equally strong dedication to his craft. In February 2021, Locoz Tacoz took up residence in the kitchen at Tres Equis bar in Tower Grove South for a year and a half. Determined to continue carving out his own path, Garcia set his sights on opening his own brick-and-mortar taqueria, overcoming many logistical obstacles and pouring everything he had into the endeavor.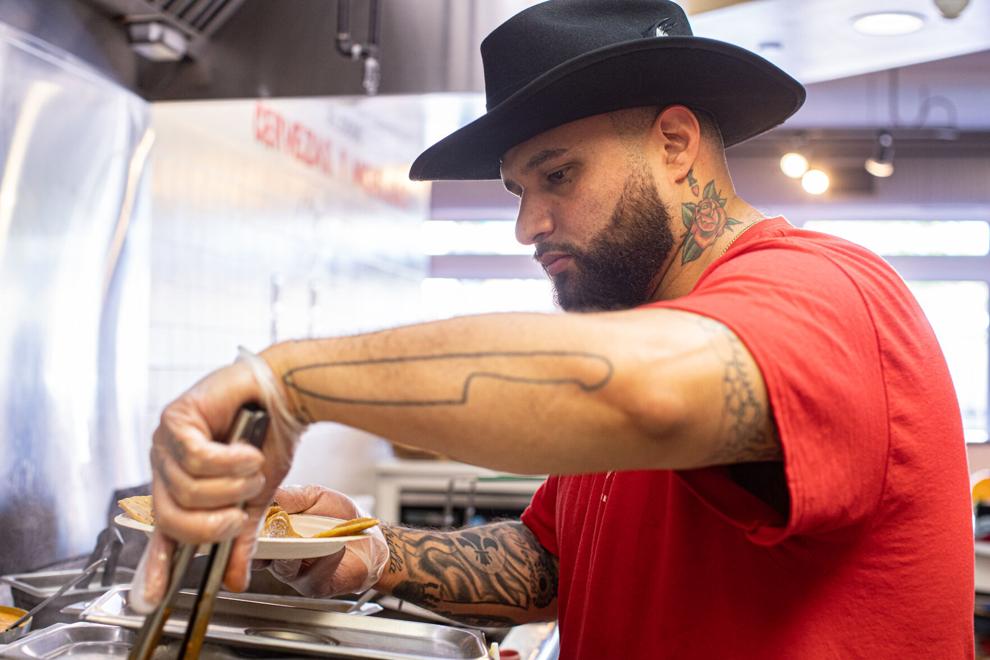 The proud father of four is dedicated to creating a prosperous way of life for his children: the same way his parents did for him. "When we opened in April – I kid you not – I had 88 dollars in my bank account," he says. "We passed our health inspection on that Wednesday, we opened on Friday and Saturday, and since then, we've had a line to the door. We're so grateful. This is just so awesome. The people rock."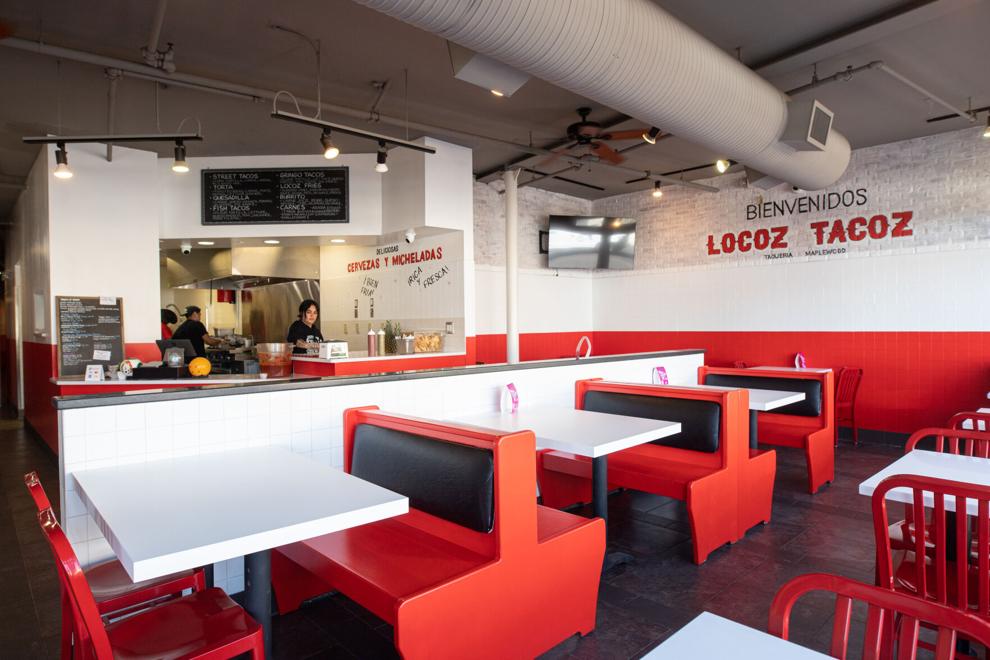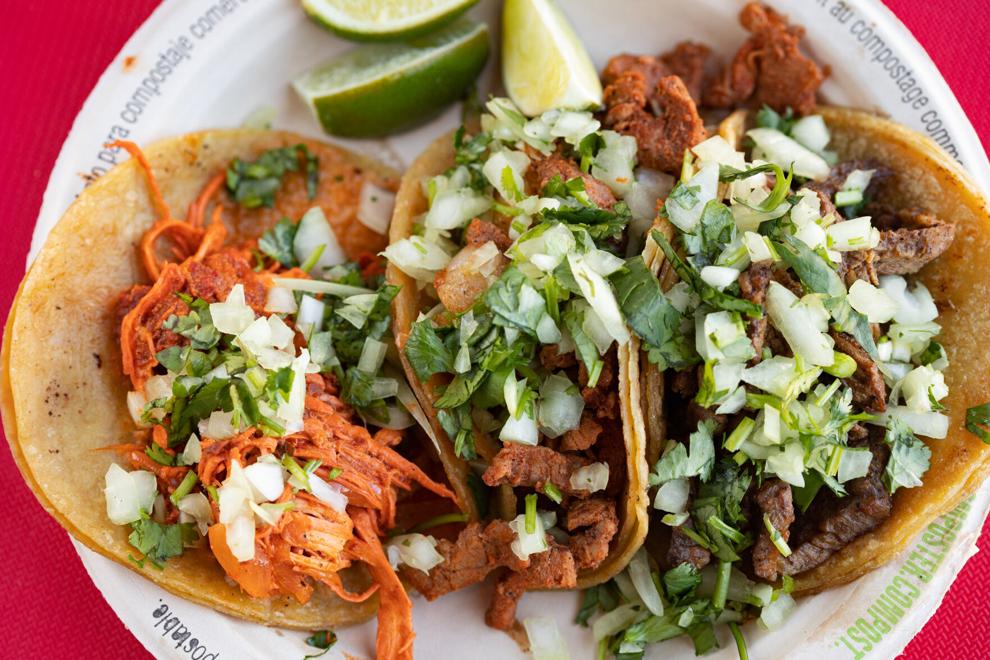 The approximately 1,850-square-foot space, which previously housed a Jimmy John's, features a walk-up counter and about 50 seats for guests. Garcia sanded the booths and applied a fresh coat of red paint to add pops of color to the clean, simplistic interior. The menu is displayed on a chalkboard above the counter, outlining the various ways the carnes (meats) can be enjoyed: in street tacos on corn tortillas topped with onion and cilantro; in Gringo Tacos on flour tortillas with lettuce, queso fresco, tomato and signature sauce; and in tortas, quesadillas and burritos stuffed with Oaxacan cheese.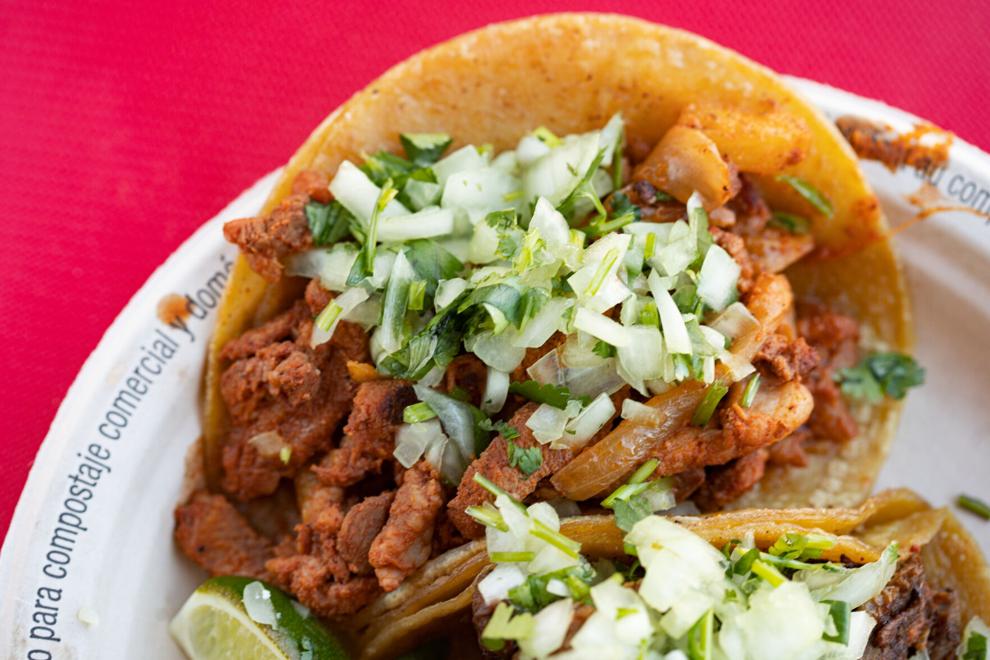 Garcia takes the experience he gained from learning family recipes at La Tejana, adding newer items to the menu including California-inspired Locoz Fries, a mouthwatering combination of seasoned fries topped with housemade cheese sauce, sour cream, asada, pico, signature sauce and queso fresco. For first timers, he always recommends his tried and true tacos. "Hands down, street tacos always – one of each if you can. That's the best way. Get the quad or trio of tacos," he says.
To drink, choose from Mexican Coke, Jarritos and agua frescas in flavors like sweet, juicy watermelon. "When we have our liquor license, we will have the best micheladas in St. Louis," Garcia says. "We'll have Margaritas and all Mexican beers to keep it authentic."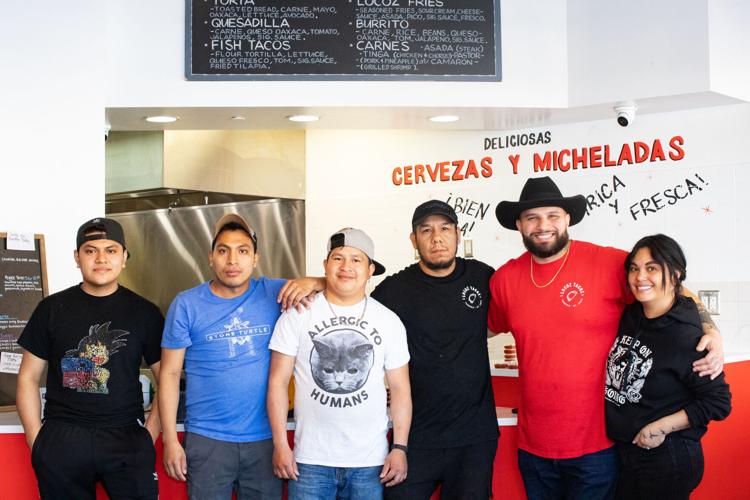 Looking forward, Garcia can't wait to continue serving the city he holds near and dear. "St. Louis is where it's at. I love Missouri, I love St. Louis and I love the people here – everything about it," he says. "I've been doing this for so long and am just excited to be able to share what I believe is the best that I have to offer to people here."
Locoz Tacoz is open Tuesday through Sunday from 11 a.m. to 8 p.m.
Locoz Tacoz, 7374 Manchester, St. Louis, Missouri, 314-202-8367, locoztacoz.com