St. Louis' drink scene is about to get a jump start: Acclaimed local mixologists Tim Wiggins and Kyle Mathis have teamed up to launch Bangers Only, a cocktail consulting company in St. Louis that aims to help businesses rejuvenate and revamp their drink menus. 
"I think the people that live in St. Louis have a good palate and a good understanding of what a good cocktail is, and so there's an opportunity to help bars and restaurants," Wiggins says. "We can say 'Hey, let us come in and help you establish and legitimatize the credibility of making excellent craft cocktails, without all the trial and error.'"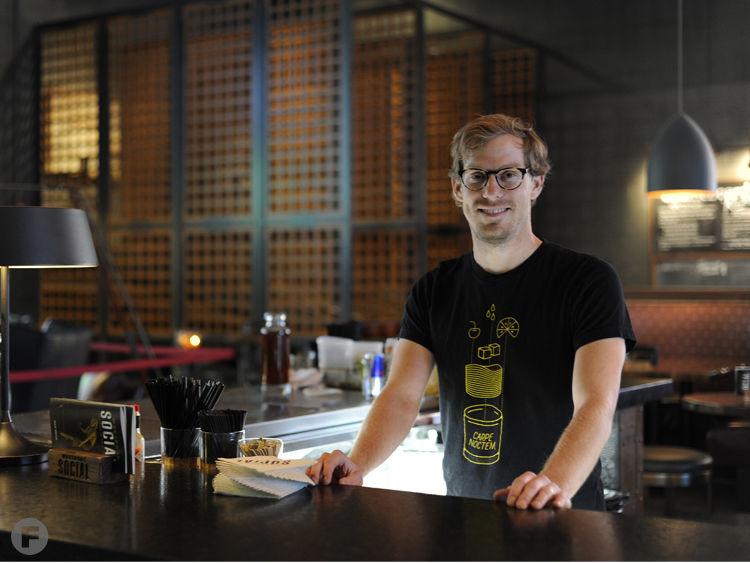 He oversees bar programs for Three Sixty, Basso, Boundary, Westport Social and two upcoming concepts.
Wiggins has earned his status as cocktail connoisseur over the past decade at Retreat Gastropub, Yellowbelly and Lazy Tiger – all three of which he co-owns and has molded into some of the most popular drink destinations in St. Louis. Kyle Mathis has similar roots as bar manager at the likes of Taste Bar and Lodging Hospitality Group's Westport Social and Three Sixty, where he built the bar programs from the ground up. The duo's paths diverge slightly in a way that makes them the perfect consulting team: Wiggins leans more to the creative side while Mathis has the business brains. "I've been out of the restaurant industry for a couple of years now, but [have been] looking to start a business and utilize all of my education," Mathis says. "This is an awesome opportunity to work with somebody I respect and love who's still fully entrenched in the scene."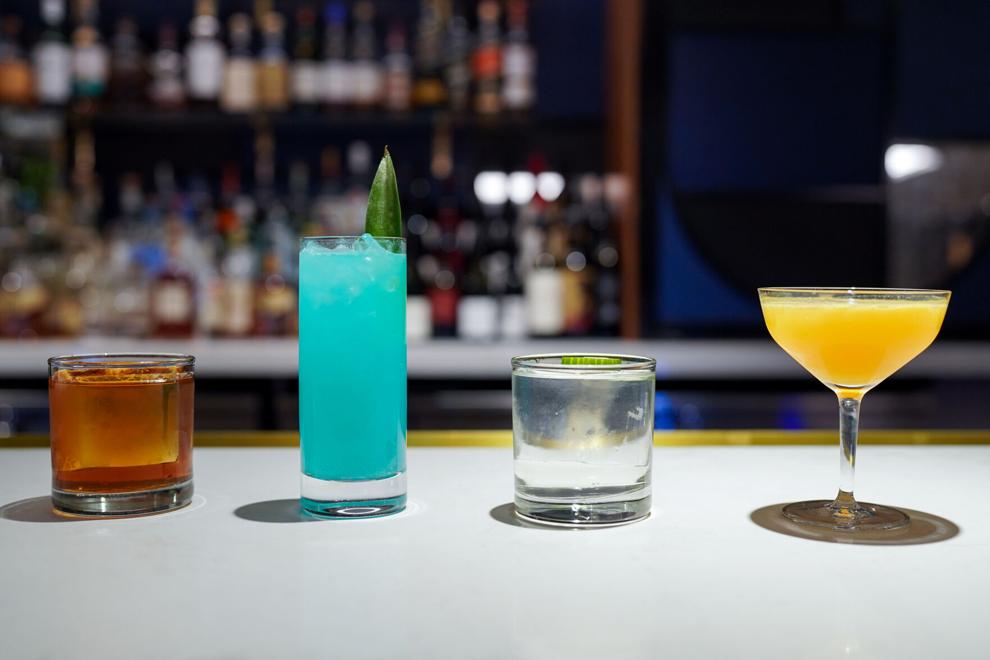 Bangers Only doesn't just aim to help bars put superb drinks on their menu, though that's certainly a key element. It also helps with staff training, logistics, setup and implementing the new menu – anything the business needs to make their bar program the best it can be. The services Bangers Only provides are for any type of business, from brand-new bars just starting out to classic joints looking to modernize their offerings. "The knowledge and experience I've gained can save people a lot of time and a lot of money, and can really elevate the whole city and different areas with having a stronger cocktail program," Wiggins says.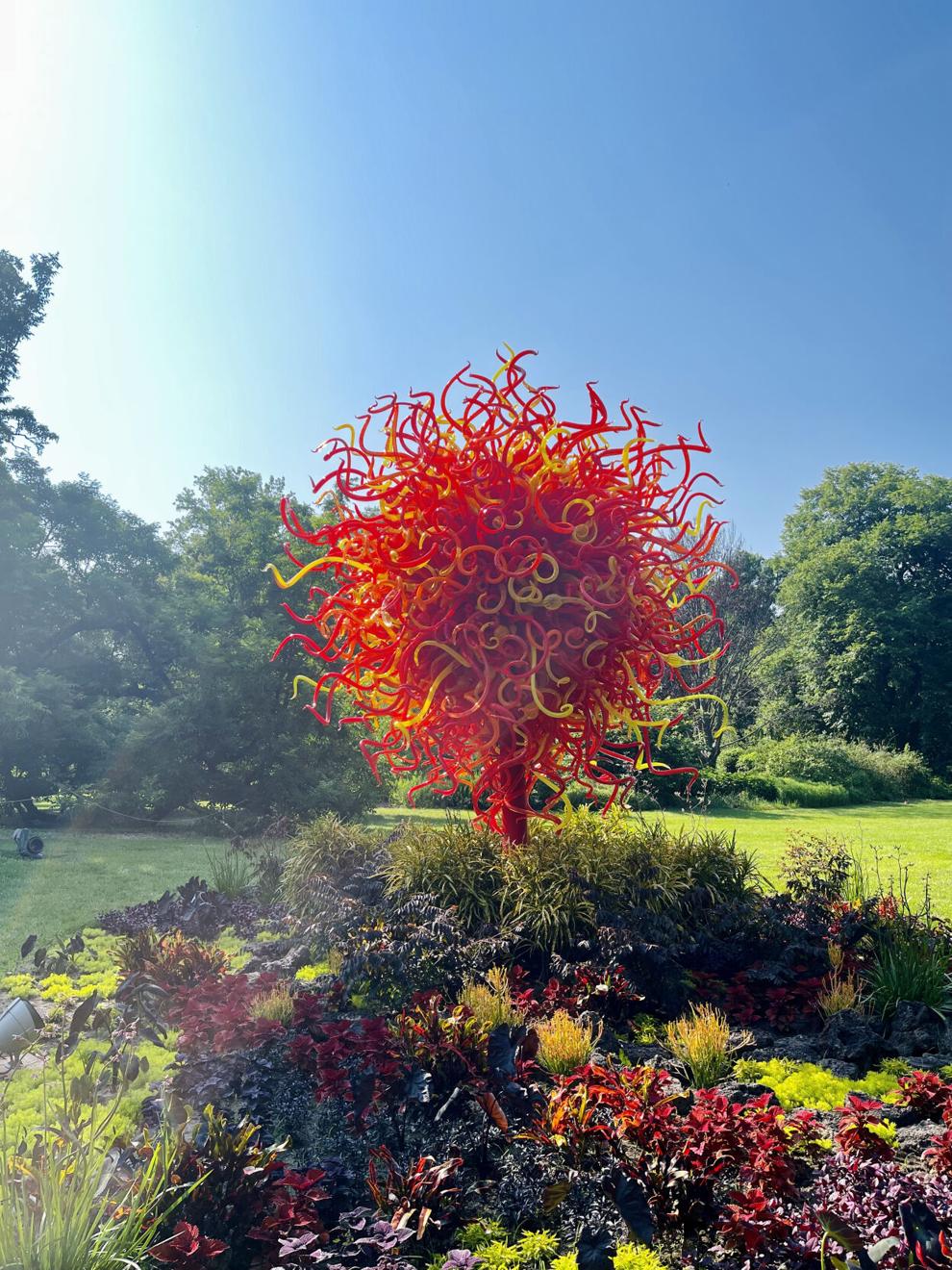 If you want to see Bangers Only in action, head to Le Méridien's restaurant Café la Vie. There, you'll find Bangers Only's first project as a fully formed company: the eatery's seasonal drink menu, Glass in the Garden. Inspired by the Chihuly blown glass exhibit at the Missouri Botanical Garden, Wiggins and Mathis crafted a bright, whimsical cocktail menu. "I think that the blown glass concept is so fascinating because you have something that's gigantic and full but weighs very little," Wiggins says. "I was really inspired by how to have something that, texturally, is big and full and round, but is also very light in the texture and in the flavor." You can especially feel this concept carried through with the Golden Hour Daiquiri, which is directly inspired by a huge, yellow-red Chihuly sun structure and contains Appleton Jamaican rum, Big Heart Tea Co.'s Sunshine Dust, almond orgeat and lime juice. The Translucent Garden, on the other hand, is a clear, glass-like cocktail that looks like a Martini but surprisingly "drinks like an edible garden that has aloe vera and cucumber and lots of these green, fresh spring flavors," Wiggins notes. 
In terms of future projects, Bangers Only is currently working with several area pop-ups. They're even in the process of expanding Lazy Tiger's much-anticipated Corpse Reviver Halloween pop-up, with hopes to put on multiple pop-up events in the area. But when it comes down to it, Wiggins says his hope for Bangers Only is to continue helping businesses find drink-focused solutions. 
"When people ask me what my role is, 'problem solver' is what I most enjoy doing." 
Bangers Only, makebangersonly.com