Although Brandi Artis' life has led her in several different directions, it continually steered her back to the food and hospitality industry. Now, even after two highly successful St. Louis restaurants – 4Hens Creole Kitchen and Simply Delicious, both of which Artis co-owns with her wife Brittany – she's still evolving. "I'm still trying to grasp where I am, if that makes sense," she says. "This is all happening so quickly. I mean, three years ago, I was a girl serving tacos in the backs of nightclubs in Chicago."
Even amidst her growing popularity, Artis says she at times finds herself "shrinking" so as not to disrupt the status quo. "My wife says I should talk about it more," Artis says. "But I have really bad anxiety, so sometimes my way to get over that is by being this big personality or making people laugh to get over the uncomfortableness that I'm feeling. I've been taught for so long that I don't belong."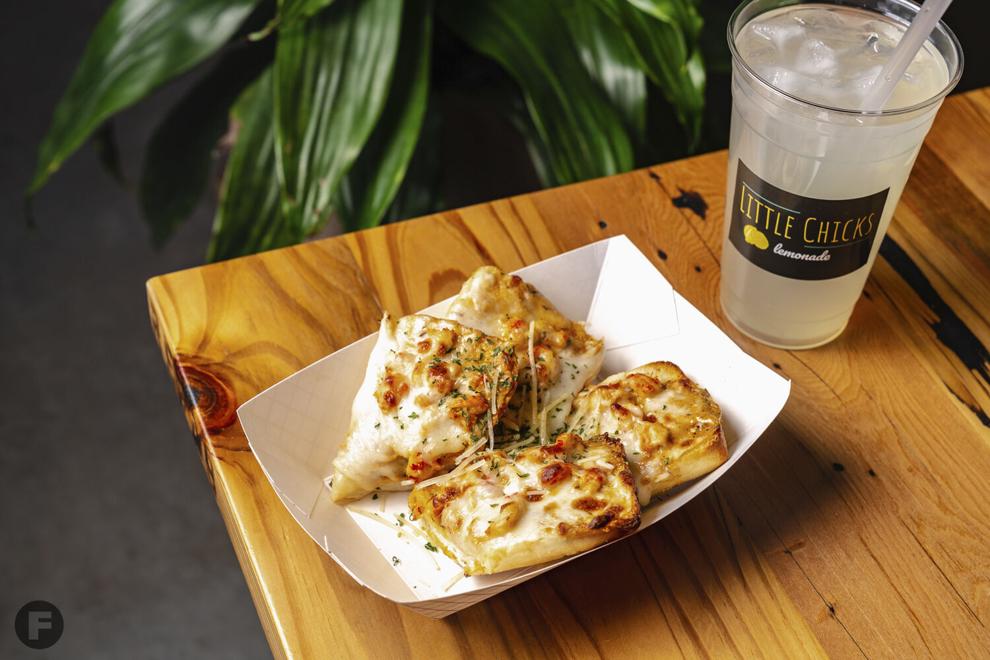 But in an industry historically dominated by men, Artis has found she does belong, and she's making waves. According to a 2022 study by the U.S. Bureau of Labor Statistics, 26.9 percent of chefs and head cooks were women, and only 15.8 percent of all chefs and head cooks were Black. However, The National Restaurant Association – using 2022 data from the U.S. Census Bureau – determined that nearly half of restaurant businesses were owned by women. In addition, it found that 4 in 10 restaurant businesses were owned by minorities.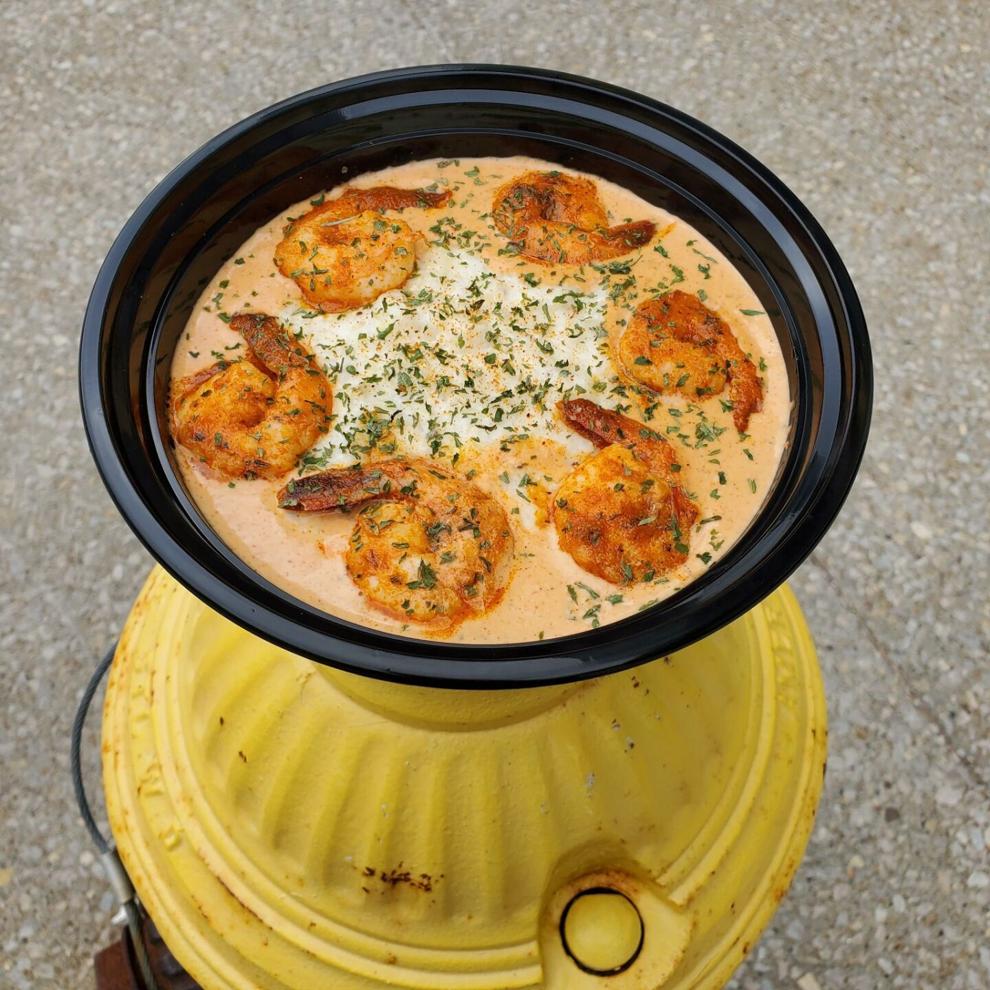 Perhaps more powerful than any data is the fact that Artis is excelling – as a restaurateur, entrepreneur, partner and mother. Her two kids even have their own company called Little Chicks Lemonade, which sells its drinks at Artis' restaurants. "Everywhere we are, they are," she says. "[We have] this sandwich at Simply Delicious called Britton and the Bee – well, one day we were at home and my son wanted a grilled cheese. He goes, 'Mommy, can we put honey on my grilled cheese?' And I'm like, 'What?' He [wanted it] on the inside with the cheese. He's very specific with his flavors: He wanted American, cheddar and honey. And that is now on the menu."
As she helps her kids build their own bright futures, Artis doesn't see any reason for them to be limited by gender norms. "Yeah, our son polishes his toenails, he wants glitter toes," she says. "We have to let people express themselves." The connection between free expression in childhood and creativity in adulthood isn't lost on Artis, either. "I get to express myself in my kitchen," she says. "It's magical. And being able to express yourself in spaces that you are intentionally making for those around you is a beautiful thing."
Artis says she has always been good at helping people be themselves, perhaps because she had to work hard to make herself feel safe. "I just want to let people know that whoever they are, whether they fall under any type of diaspora, they are all welcome – as long as they come with a loving, open heart for everyone around them," Artis says.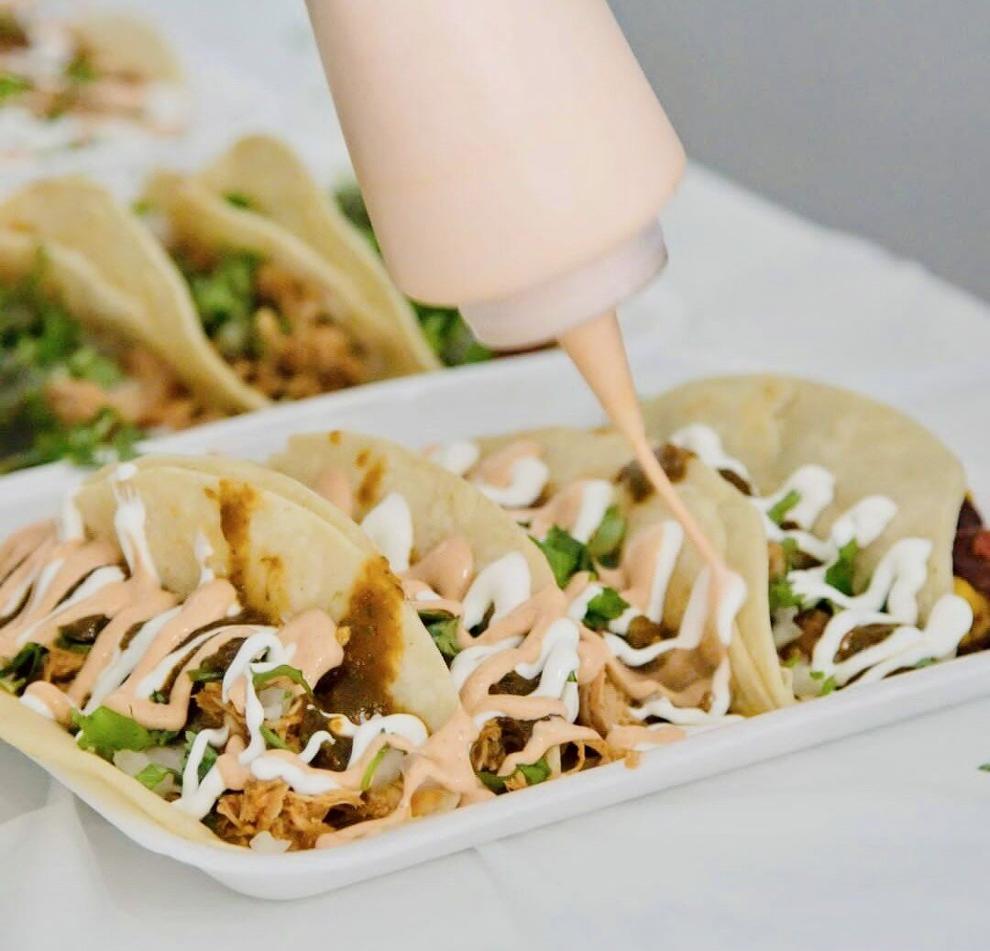 Simply Delicious is quickly outgrowing its space downtown, Artis says, so she's in the market for a larger spot. Her signature 4Hens seasoning will be available in Fresh Thyme soon, and she's especially excited about serving her La Chica Bonita tacos Monday through Thursday from 5 to 8 p.m. at Simply Delicious. She also plans to get Simply Delicious' iconic patio drag brunches back up and running. This month, 4Hens will be taking part in the various Pride events planned at City Foundry.
This summer marks 20 years since Artis started cooking – a fact she says not many people know. "As a queer Black woman, I am taking up space unapologetically right now," she says. "I am reveling in it because I have worked my ass off for 20 years to get to where I am. It feels damn good." At the same time, she's humbled by the accolades her restaurants have received so far. "It's very appreciated, to say the least," she says. "I've seen young, Black, female, queer chefs in this city and outside of it – they're like, 'Oh my God, you are so dope; I absolutely love what you do.' And I'm like, 'What? I just cook.' But I know how much a meal can mean – how much that can mean to somebody else. And I hope it does."
Catch 4Hens Creole Kitchen on Food Network's The Great Food Truck Race: Season 16.
4Hens Creole Kitchen, 3730 Foundry Way, Midtown, St. Louis, Missouri, simplydeliciousstl.com
Simply Delicious, 1115 Pine St., St. Louis, Missouri 314-802-7287, simplydeliciousstl.com