On a busy corner not far from Busch Stadium, a small parking lot is crowded with people eager to step into the adjacent building for a cocktail-making class.
But they won't be using any run-of-the-mill spirits to shake and swirl their Piña Coladas and lemony gin drinks: This is StilL 630 Distillery, makers of Confluence American Gin, named best craft gin in the country by the 2023 International Spirits Competition and American Distilling Institute.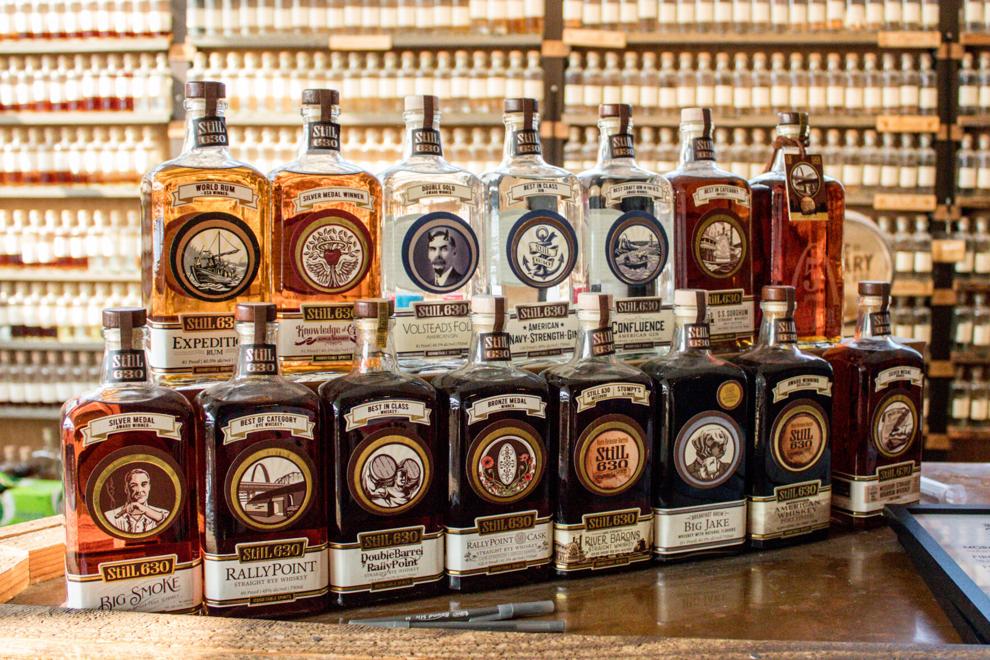 Gin isn't the only spirit coming out of StilL 630 – its RallyPoint Straight Rye Whiskey shows up in bars and restaurants all over town, from Brennan's in the Central West End to Peacemaker in Benton Park. The ADI gave RallyPoint a silver medal in 2021. Perfect for a Sazerac, the whiskey is earthy, spicy and patiently aged in oak barrels, with finishing notes of vanilla and cinnamon.
The distillery's exterior is unassuming, save for a colorful mural on one side. On the inside, however, is a long, warm room whose walls twinkle with thousands of little sunlit bottles. These are all spirits, carefully labeled by type, flavor profile and date. On Fridays, the room becomes The Library, where guests can stop by from 5 to 9 p.m. and pick from a monthly rotation of new and classic cocktails. It's half hangout space and bar, half science lab. Today, StilL 630's library also makes the perfect classroom.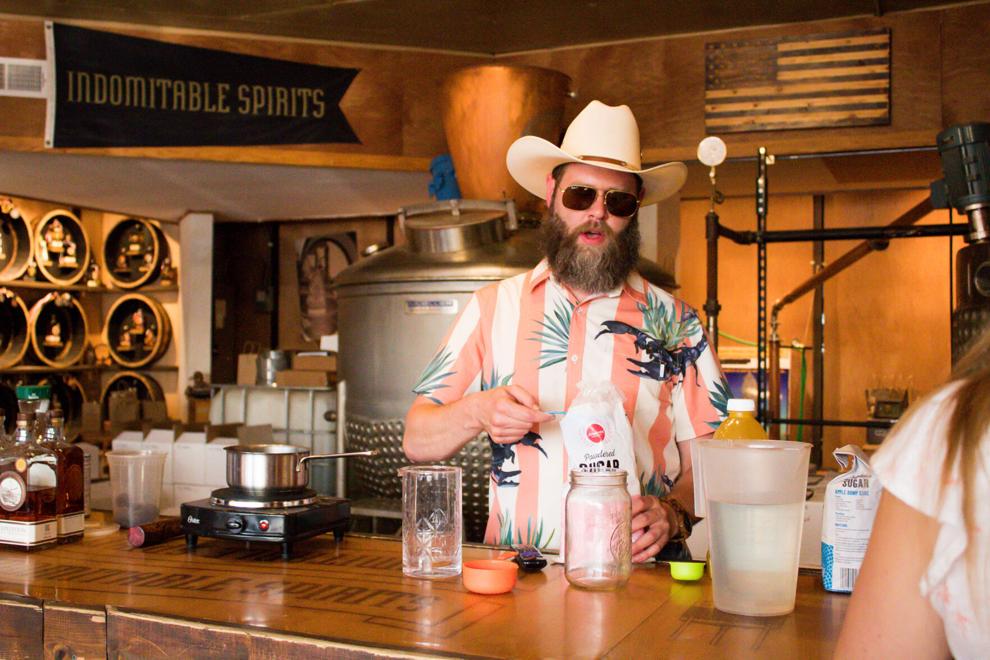 "We started playing around, started looking for a building to move into and found this very classy gourmet restaurant in the heart of St. Louis," Andrew Spaugh says. "It was an old Hardee's back in the day." The crowd giggles. Spaugh has donned his professor's hat for the afternoon, but he's typically second-in-charge at the distillery after the owner and distiller, David Weglarz, who founded StilL 630 in 2011. Spaugh has worked at the distillery for over six years, and rather than assuming a conventional title, he prefers to go by "The Other Guy" when asked.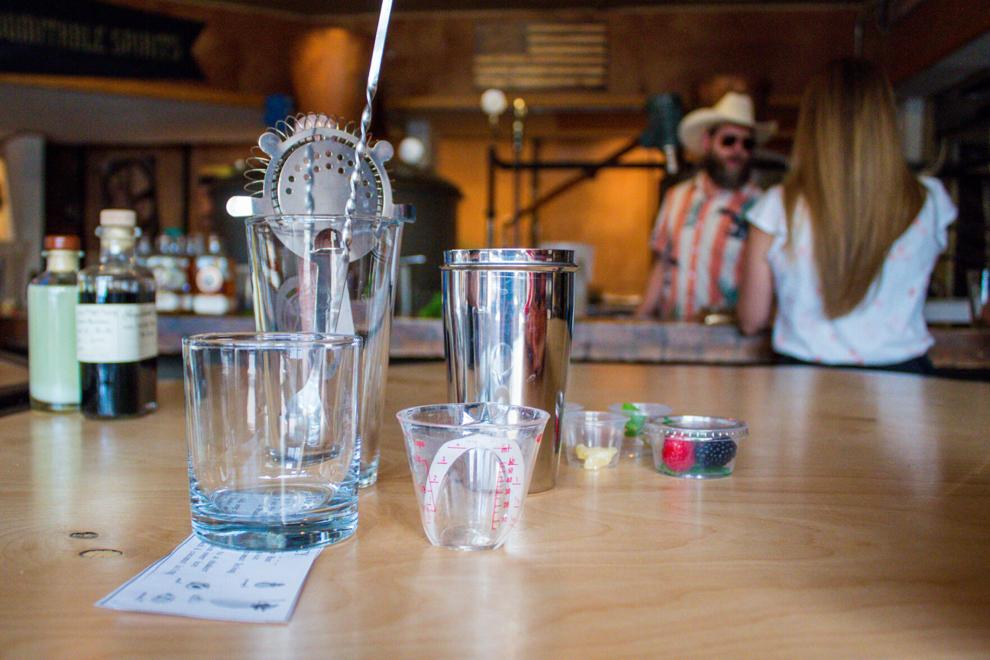 Sitting at every station are metal shakers and measuring cups; glasses and muddlers; and different garnishes like crystalized ginger, dill and basil. Also included are trays of ice, freshly squeezed lemon and pineapple juices and mysterious glass bottles gleaming with housemade syrups.
To start off, the attendees grab their pint glasses and begin muddling blackberries, raspberries and mint together with housemade maple syrup. "Usually eight to ten good presses with the muddler is good to express the mint," Spaugh tells us. "This is a classic Smash. If you wanted, you could replace the raspberries and blackberries with just citrus." The bourbon goes in next – all 2.5 ounces of it. "As I said, it's a stiff drink," Spaugh reminds the crowd.
Next comes the ice. "You always want to add your ice above that liquid line," Spaugh says. "That way you get proper dilution in your cocktail." Long, silver barspoons come out to swirl the Smash ingredients together. We add ice to a rocks glass and liquid from the first glass is strained into the second one. Just like that, the first (and strongest) cocktail is complete.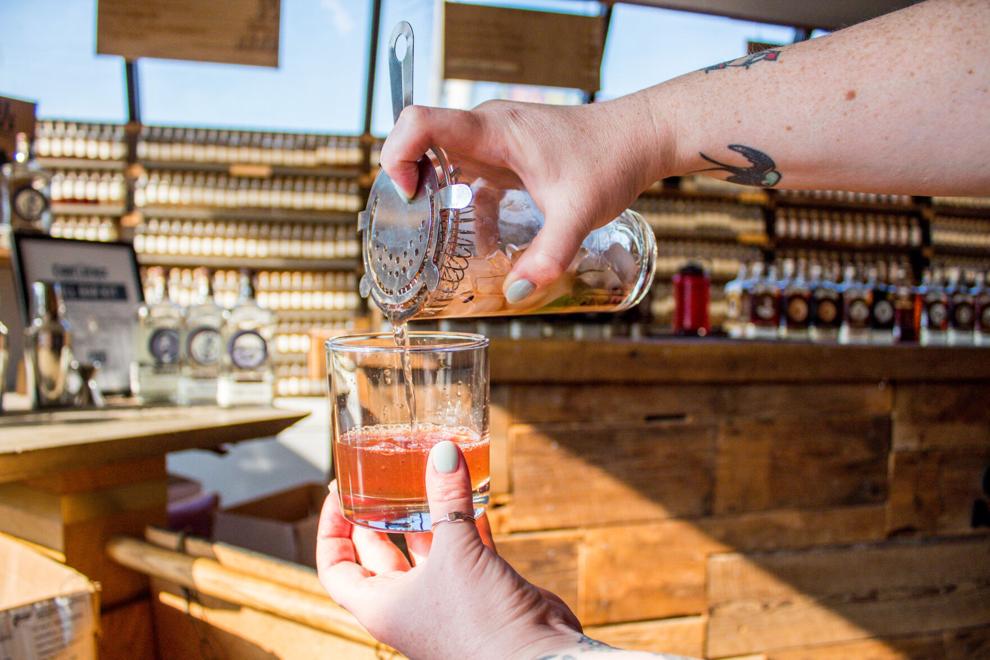 Once drinks are in hand and being sipped, Spaugh tells the crowd that Weglarz, the distillery's founder, didn't start out in the distilling business. "He went to Wabash College in Indiana, an all-male school where he majored in English," Spaugh says. Years later, after "using his English degree to the fullest potential" and becoming a whitewater rafting instructor, Weglarz settled down in St. Louis at the urge of his wife Sydney. "He was fascinated with distillation," Spaugh says. "He had a gentleman down in the bootheel fabricate that 15-gallon pot still you see in the corner."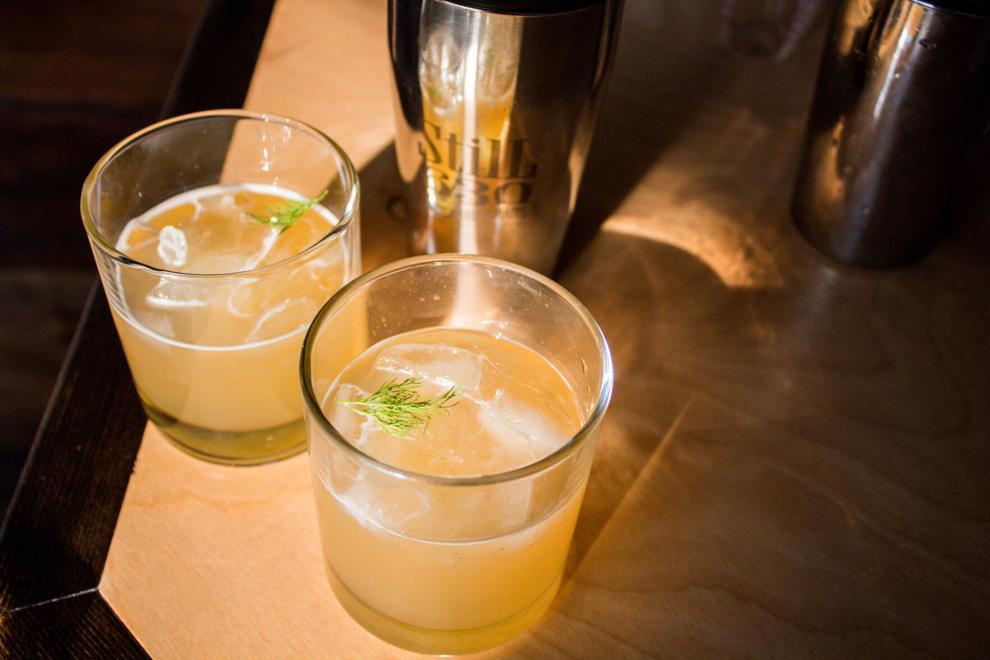 All things considered, StilL 630 was born out of unconventionality, and its staff approaches their work in the same way to this day. If the multitude of bottles lining the walls is any indication, Spaugh and Weglarz are constantly coming up with fresh flavor combinations, distinctive production methods and ways to create the best possible product for St. Louis; a city some may also call unconventional. It seems to be working – the American Distilling Institute seems to think so, at least. And, the distillery uses the height and width of the Gateway Arch in its name: What's more St. Louis than that?
Throughout the remainder of the class, Spaugh introduces the crowd to additional unusual ingredients, one being a dill and black lime syrup. This is used in a cocktail called Morning Dew, made with lemon juice and that award-winning Confluence gin. As afternoon fades into dusk, one more cocktail – a riff on a Piña Colada – is shaken with ice and strained into a final, frosty glass.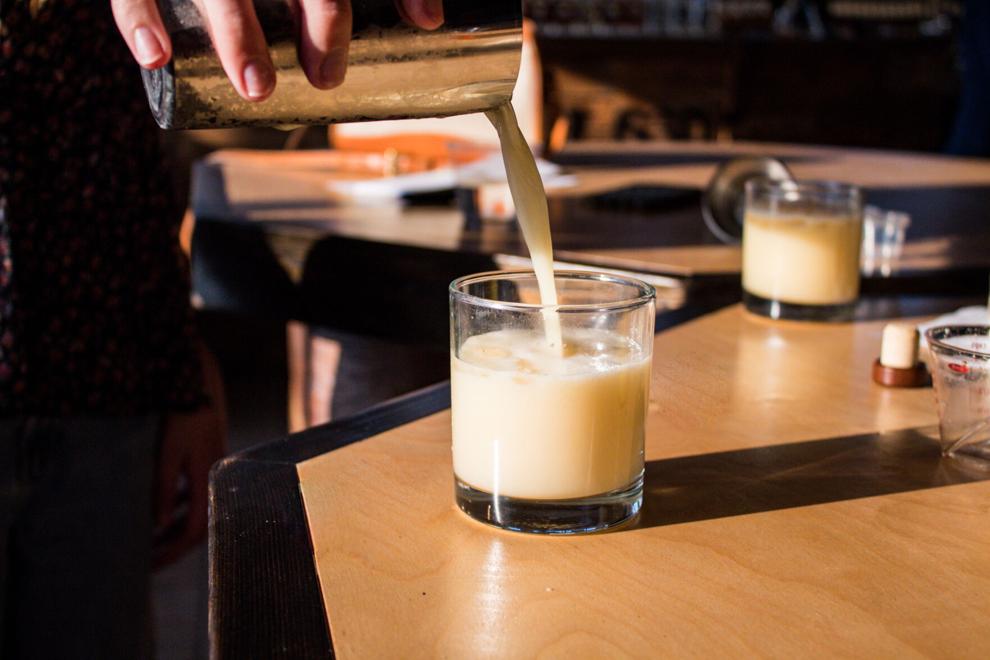 Although the StilL 630 cocktail classes are wrapped for the summer, Spaugh should be back at it come September and into the holiday season with a new batch of drinks. Tomorrow, June 24, marks the 11th annual StilL 630 Day: The distillery will throw a special event and host plenty of local vendors. Learn more on StilL 630's Instagram. 
StilL 630 Distillery, 1000 S. 4th St., Downtown, St. Louis, Missouri, 314-513-2275, sstill630.com