Nothing captures the spirit of a St. Louis summer like walking up to a stand in the blistering heat and coming away with a cup of shaved ice that's piled high and loaded with vibrantly hued syrups. Use this guide to find the sno-cone stands closest to you this summer.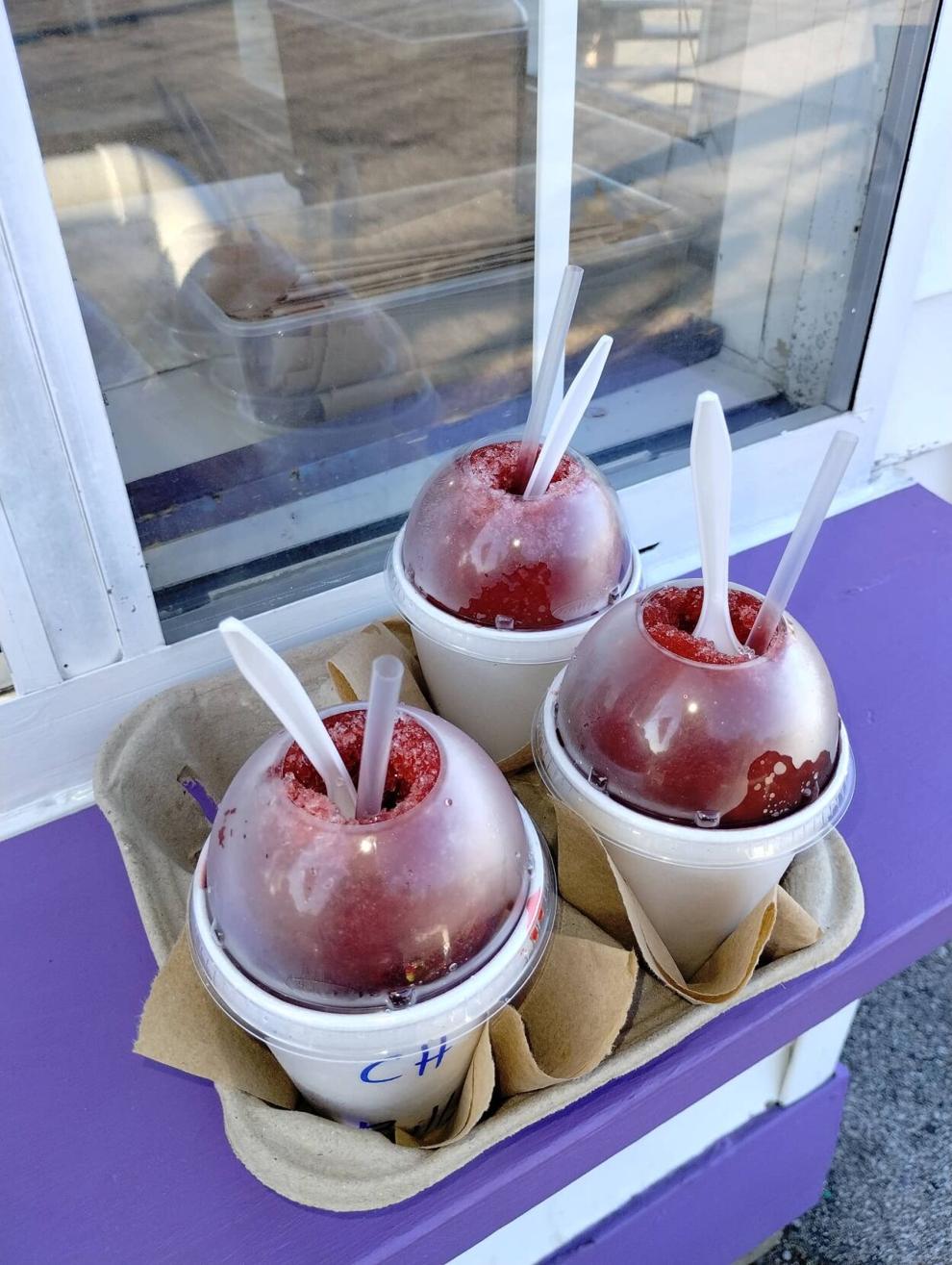 Murray's Shaved Ice (Lindenwood Park)
Head to the lot behind Colors of Spring garden shop in Lindenwood Park to find this out-of-the-way gem. With dozens of fruity and specialty flavors like pineapple-orange or triple berry with sweet cream, you'll have your pick of the bunch to enjoy on the cozy, plant-lined gravel patio. 
3298 Watson Road, Lindenwood Park, St. Louis, Missouri, Murray's Shaved Ice on Instagram
This little stand is the place to be on the Illinois side of the river this summer. Choose from Tropical Sno's popular flavor combos such as the Mastermind (Margarita, cranberry and mango), the Midnight City (blackberry, blueberry and red raspberry) or the Pink Flamingo (pink lemonade, strawberry and vanilla). If none of those tickle your fancy, build your own cone. 
1342 Harrison Street, Wood River, Illinois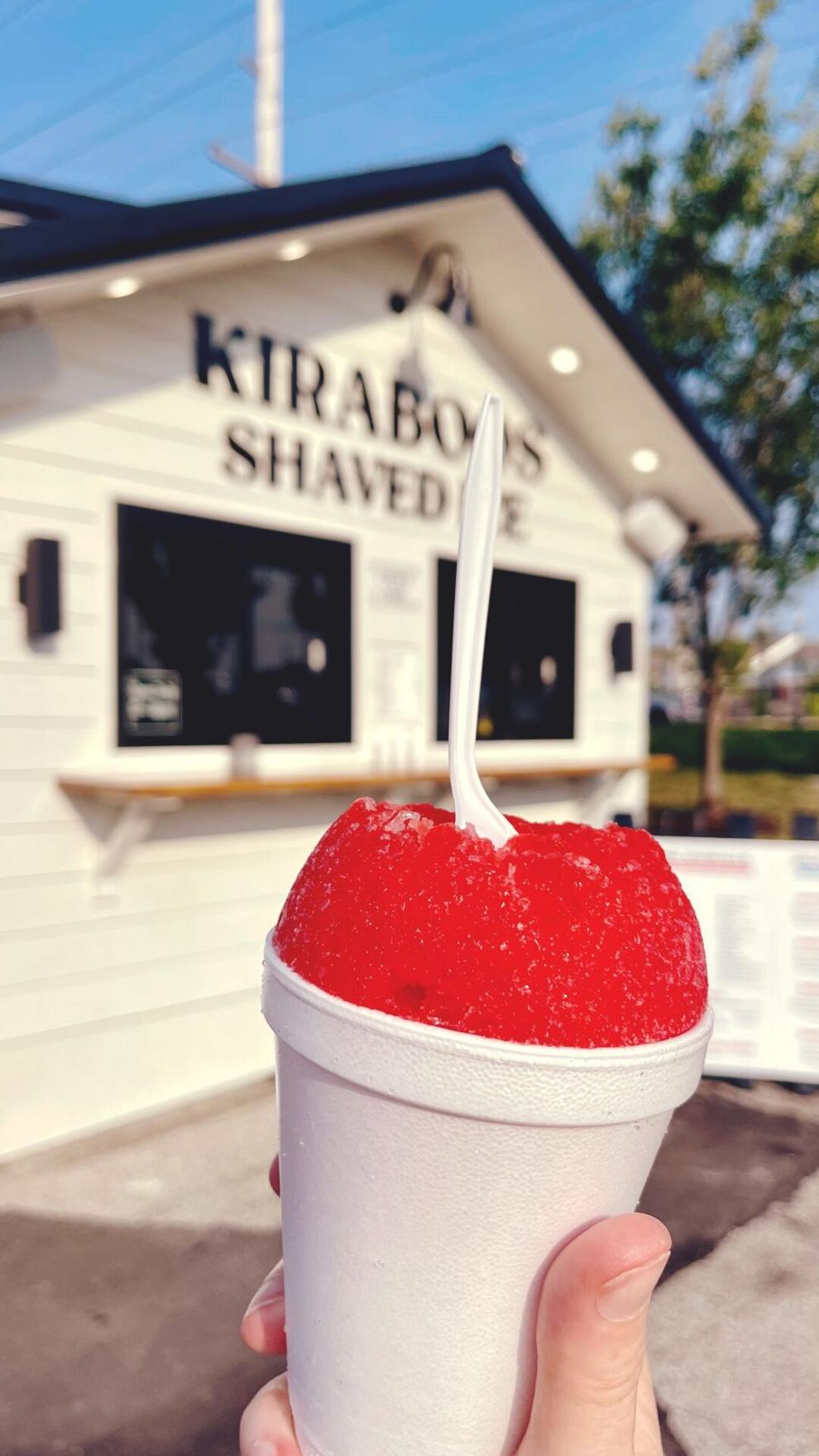 Kiraboos Shaved Ice (Ellisville) 
Kiraboos Shaved Ice goes past your average sno-cone and syrup combo. Here, you can order toppings galore to elevate your shaved ice. For instance, the Island Breeze combines pineapple- and honeydew-flavored ice with coconut ice cream and is topped with whipped cream and marshmallow drizzle. 
15957 Manchester Road, Ellisville, Missouri, Kiraboos Shaved Ice on Facebook
Tropical Moose Shaved Ice 
This Kirkwood classic has been around for more than 20 years, though it's under new owners Meredith and Michael Shadwick, who also own Honey Bee's Biscuits + Good Eats. The couple aims to bring tropical vibes to the shaved ice stand in flavors like Blue Hawaii, Maui Sunrise and The Volcano (the world's only exploding sno-cone). Grab a cold treat at Tropical Moose's two Kirkwood locations; word on the street is that the Shadwicks have a Webster Groves location on the way, too. 
Kirkwood, Missouri, tropicalmooseshavedice.com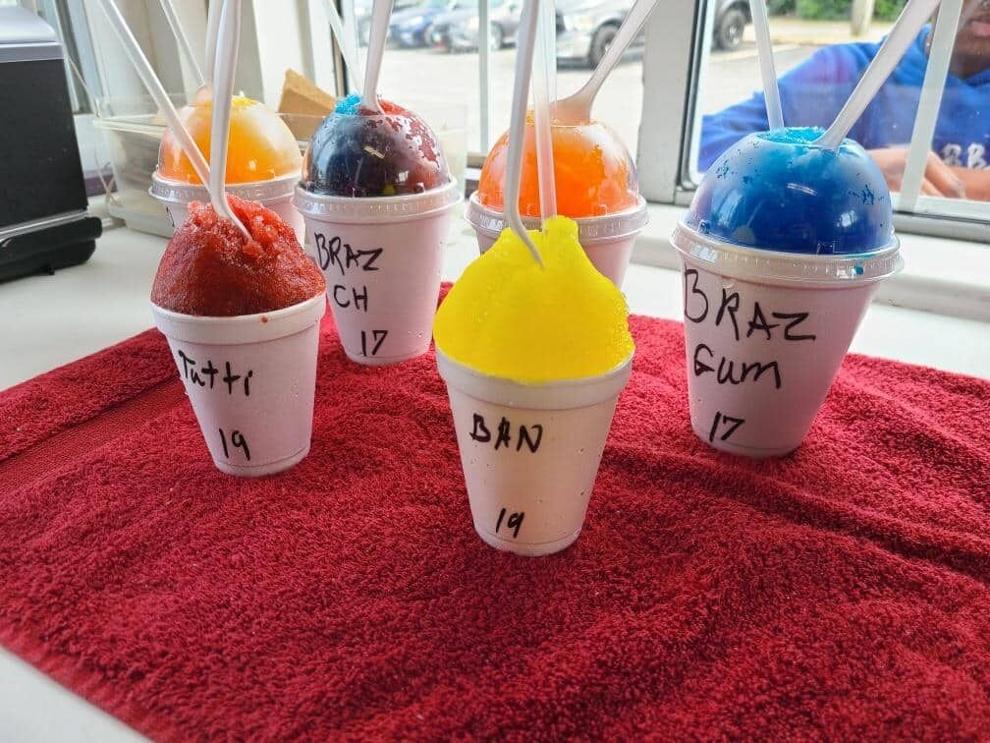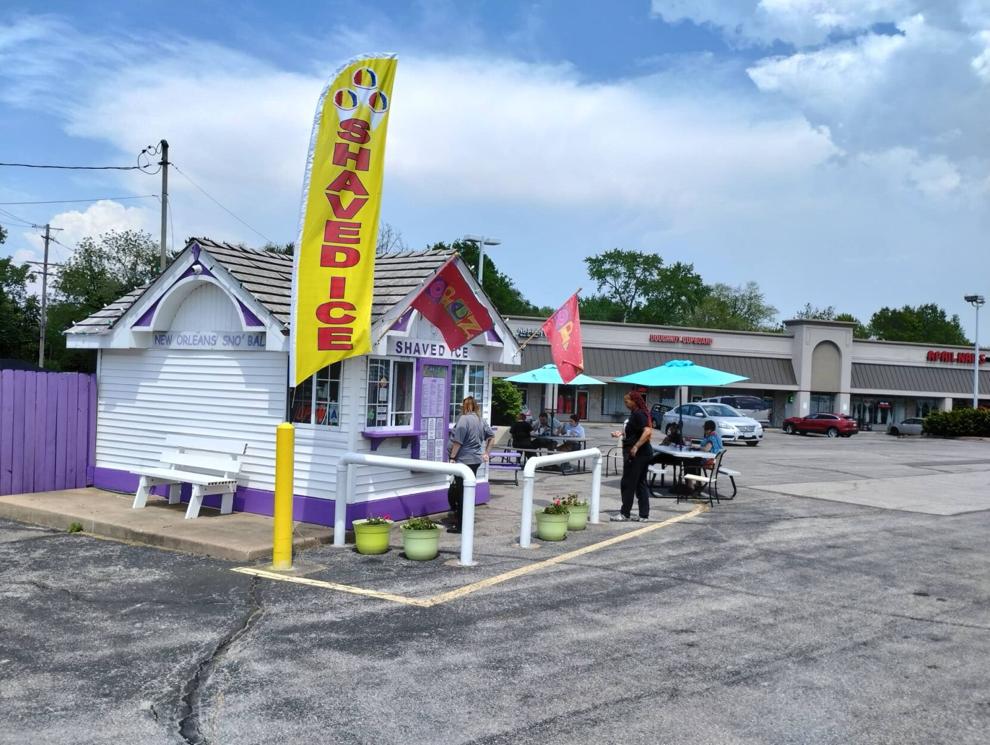 Pakka B's New Orleans Sno Balls
Pakka B's is a family-owned sno cone business that provides St. Louisans with New Orleans-style sno balls. With over 90 flavors to choose from, you'll have no problem finding a new favorite at this Florissant mainstay, which has been around for more than 15 years. 
1101 North Hwy 67, Florissant, Missouri, Pakka B's on Facebook
Under the Sun Sno Shack is a chain of local sno-cone stands throughout St. Louis. There are four locations – Marlborough, Concord, Mehlville and Holly Hills – and each serves up the same classic flavors like cherry cola, blue raspberry, pink lemonade and much more. 
multiple locations, underthesunsnoshack.com
At SnoBiz O'Fallon, there are plenty of refreshing flavors to choose from: Think guava, kiwi, limeade, cantaloupe and more. If you can't be satisfied with just one flavor, build your own sno-cone with up to three flavors of your choice. 
231 O'Fallon Plaza, O'Fallon, Missouri, 314-616-9578, Sno Biz O'Fallon on Facebook