The second location of Chicken Scratch will debut this Friday, Feb. 24, in Glendale, featuring rotisserie chicken, salads, sandwiches, sides and snacks. It's the local eatery's first standalone brick-and-mortar location, complete with indoor seating and a drive-thru pick-up window.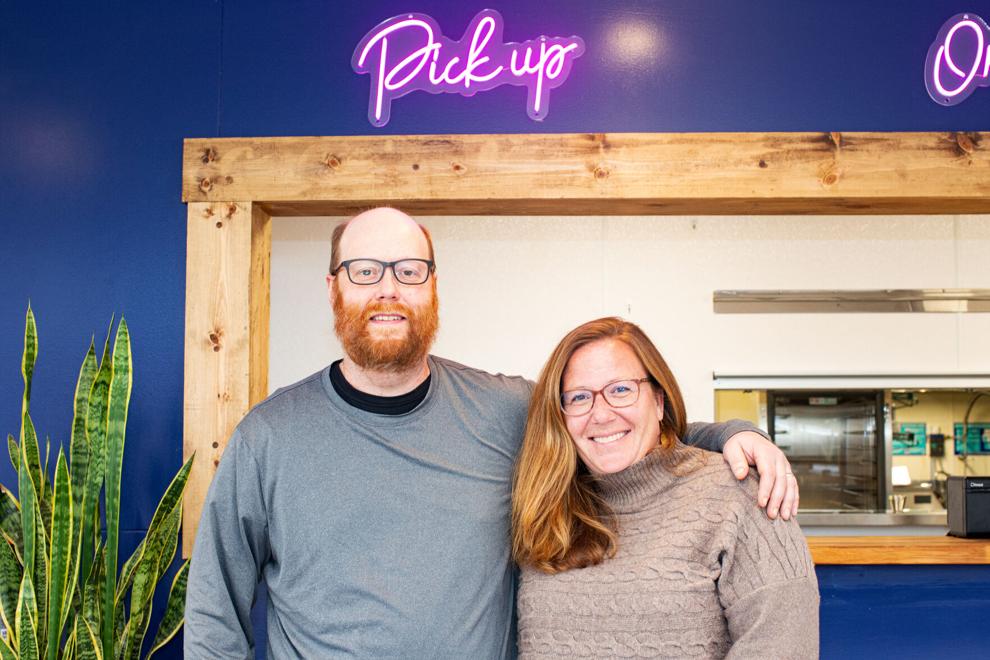 As reported by Feast in October, the fast-casual concept, which comes from husband-and-wife duo Nate and Christine Hereford, originally opened in October 2021 as one of the first food stalls inside City Foundry STL. It quickly became a popular family-friendly dining option for both eat-in and carryout customers. With the new standalone location, the Herefords hope to expand the menu and the catering side of their business.
The Herefords previously lived in the Bay Area, and noticed rotisserie chicken concepts from area chefs peppering the landscape. When they moved back to St. Louis, they realized the city would be the perfect place to test out their take on the slow-cooked bird. "In that sense, I thought it was unique and fun to jump into," Nate says. "There are a lot of possibilities to be endlessly creative which was nice for me. It's approachable, delicious and checked off all those boxes for us."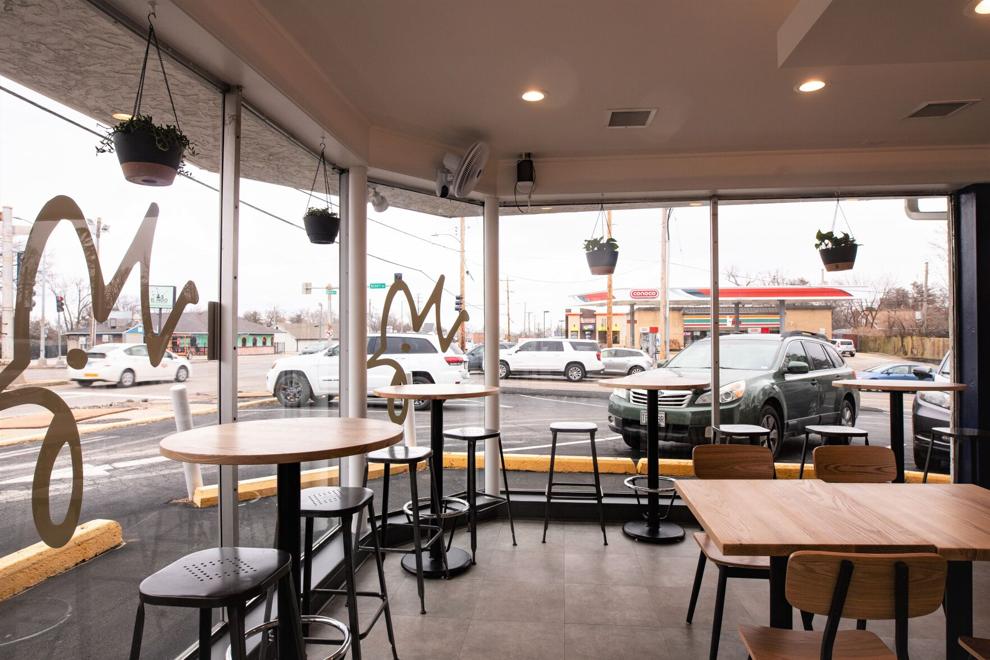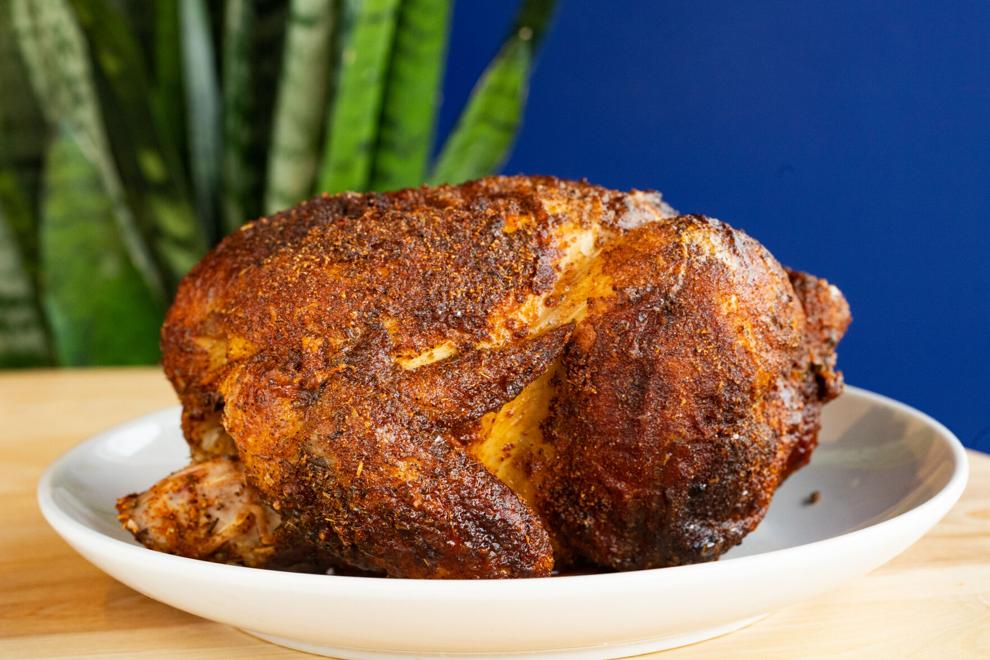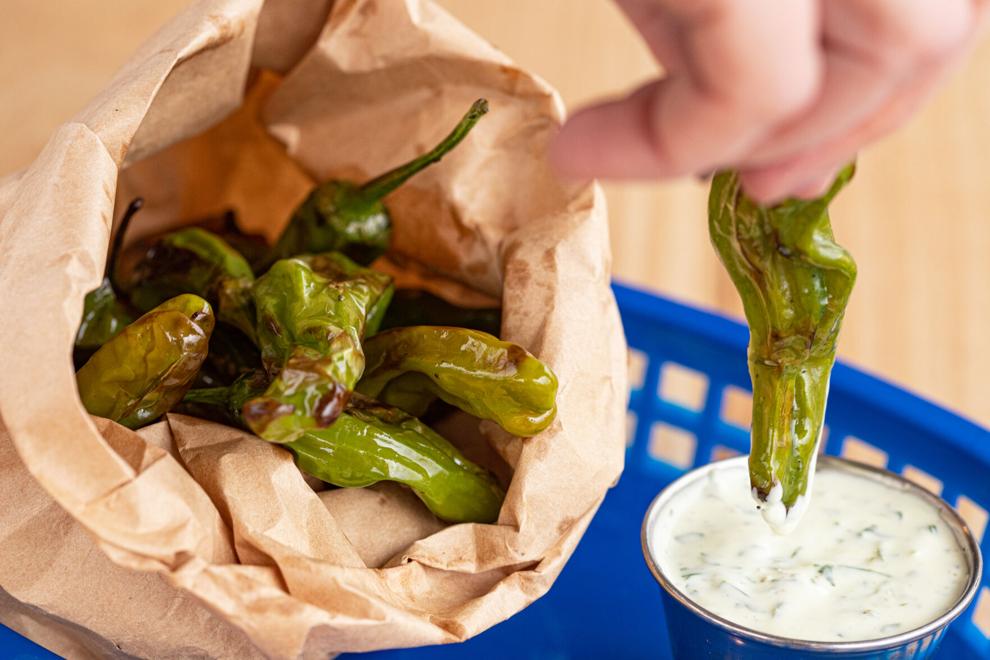 Chicken Scratch fills the space previously occupied by Pi Pizzeria & ¡Rico! Mexican. The dining area is freshly painted with what's become the signature Chicken Scratch blue, with pops of pink neon over the counter and plants tucked into corners throughout the dining area. If you're drawn to the warm wooden tables in the space, it's by design; the Herefords enlisted local craftsman David Stine of David Stine Furniture to create the tables for the restaurant. Around 20 seats are available inside for dine-in, with bar- and standard-height tables that give the space visual depth. 
When you walk through the doors, you'll feel the laid-back vibe, and that's no accident. "We like to think of Chicken Scratch as an extension of our home," Nate says. "You can hang out here after work, get a quick drink on the way home and order food to-go or to sit down and enjoy." It's a comfortable spot, which has as much to do with the dynamics of the space as the generous personalities of the Herefords themselves.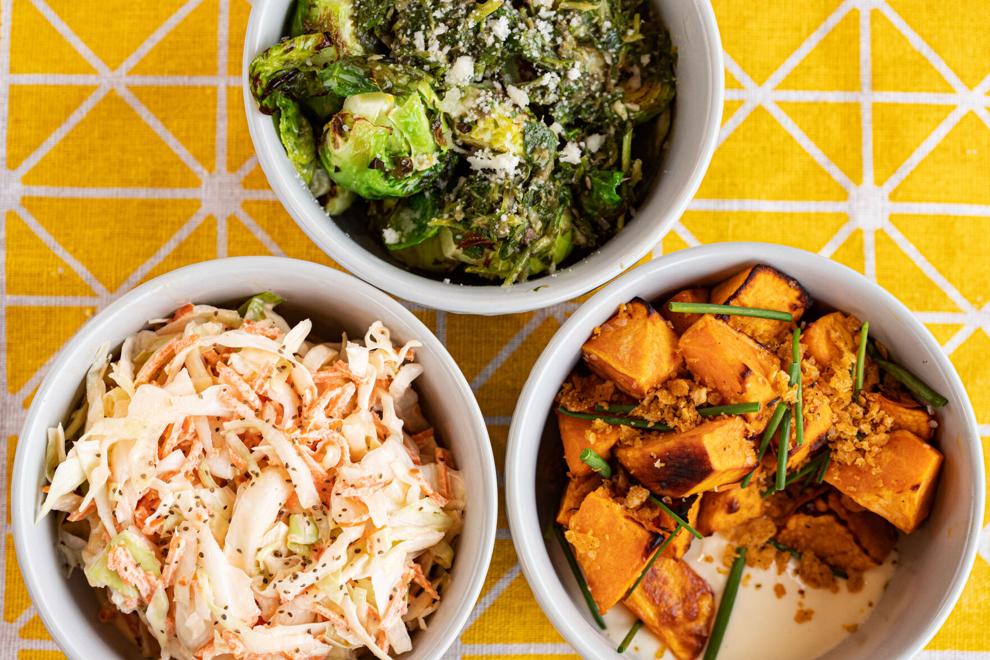 According to Nate, Chicken Scratch's rotisserie chickens are dry-brined overnight for 12 hours with salt and a pinch of sugar. The birds are then liberally coated in a house dry rub full of homey flavors including oregano, sage, paprika, garlic and onion before getting cooked to tender, juicy perfection in a French rotisserie oven called a Rotisol for an hour.
The chicken is available in combo packages with sides – choose from whole birds, half birds or single servings with your choice of a breast/wing or leg/thigh. Rotating seasonal side options include Jojo potatoes (classic battered wedge fries), Brussels sprouts with Parmesan and herb sauce and sweet potatoes with buttermilk and chives.
The crispy chicken sandwich is another popular pick from the menu; it features crispy breaded chicken breast with lettuce, dill pickles and your choice of sauce on an egg bun from Vitale's Bakery. Sauce options include horseradish mustard, barbecue sauce and signature Scratch sauce – a can't-miss buttermilk-based sauce with dill, tarragon and parsley.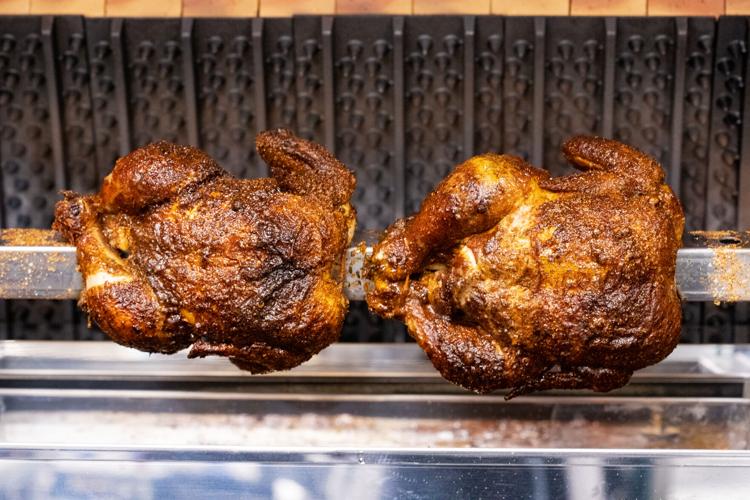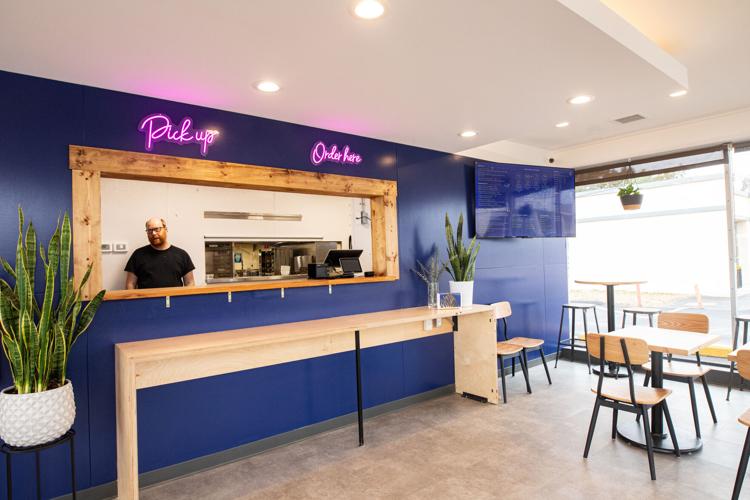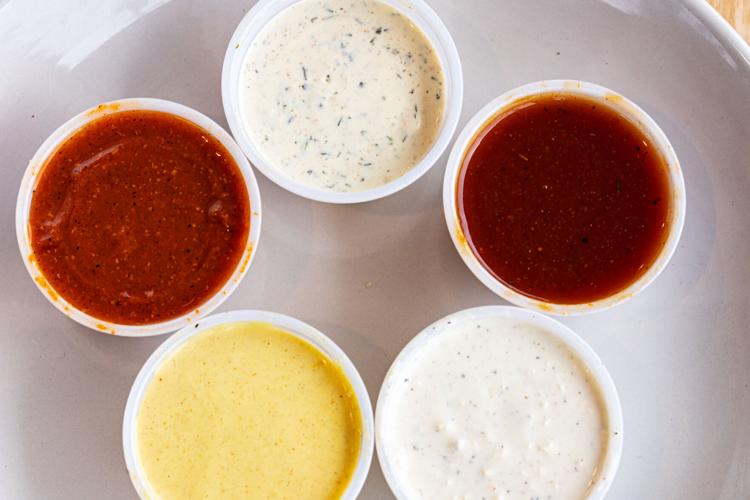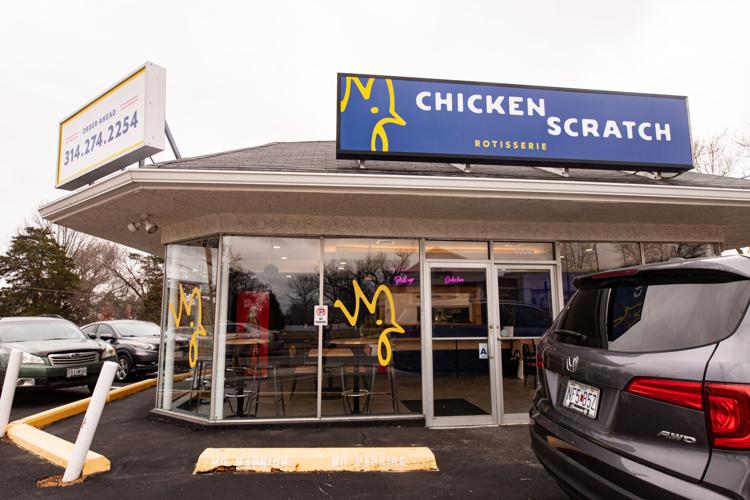 Snacks are new to the menu at the brick and mortar, and options include crispy chicken skins tossed in hot honey and served with blue cheese sauce; potato skins with cheese, scallions, bacon and hot Scratch; and roasted shishito peppers, blistered to perfection and served with lemon, sea salt and herb aïoli.
The Glendale location, situated at the corner of N. Berry and Manchester roads, is ideal for quick stops from locals on their way home and people in need of a quick lunch during the week. "I think at the end of the day, we're excited to have our own brick-and-mortar space and get involved with the community," Nate says. "It's a great corner of the county, and we're excited to get going, cook food and have fun."
Chicken Scratch's tentative hours of operation will be Thursday through Friday from 4 to 8 p.m. and Saturday through Sunday from noon to 8 p.m., or until sold out. Hours are subject to change. For updates, follow Chicken Scratch on Instagram. 
Chicken Scratch, 9900 Manchester Road, Glendale, St. Louis, Missouri, chxscratchstl.com