Ohun Ashe wants you know who to show up for: It's one of the reasons she launched ForTheCultureSTL in 2018. On April 1, the organization will celebrate five years of raising awareness of and connecting people with Black-owned businesses and events around St. Louis. ForTheCultureSTL offers the most comprehensive directories of Black-owned businesses and resources in St. Louis: Individual directories on the site point users to resources for art, apparel, food and event planning, and extends to educational, legal, medical and health services. 
Ashe is also a food lover through and through. Her excitement for the industry is evident in every way, from the support she shows regularly via her Instagram for our influencers and restaurants to a comprehensive directory of Black-owned restaurants, coffee and tea shops, private chefs and makers, to name a few. We talked to Ashe about how she got her start, what drives her and, of course, about her favorite Black-owned restaurants.
What drove you to start ForTheCultureSTL?
"Mike Brown Jr. and the Ferguson uprising had a direct impact on the founding of ForTheCultureSTL. It pushed me to become more active and immersed in our community in a multitude of ways. One big way was supporting Black-owned businesses. On March 22, 2016, I remember writing in my iPhone notepad "Black business blog." I knew I wanted to do some grassroots work around Black businesses but wasn't quite sure what it would look like yet. Fast forward to 2017 – I was an organizer during the Jason Stockley protests for Anthony Lamar Smith, another time where I was empowered to step outside of my comfort zone to show up for my community. Once the protests began to slow down and I saw my organizer friends go off into politics, policy and start their own organizations, I wondered what I could do to create an impact. This was before supporting Black businesses hit mainstream and it was during a time where there were many negative stereotypes about Black St. Louis, and I wanted to change that. I told some friends about a dream I had to create a website that hosted a directory and event calendar to uplift Black businesses and events. On April 1, 2018, I launched ForTheCultureSTL."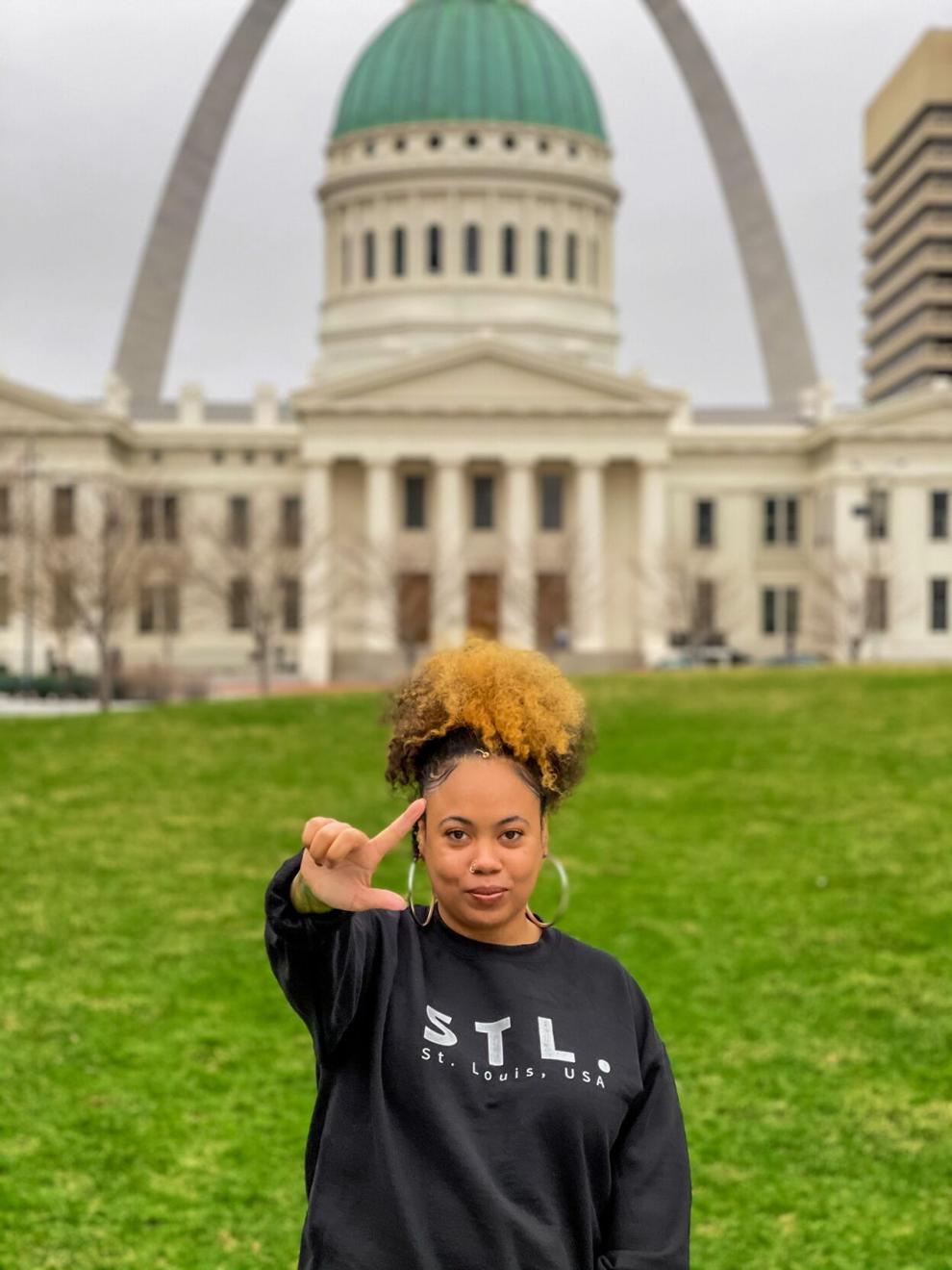 Why is it important to be mindful of where your dollars go when you go out to eat or to shop?
"When you support small businesses, specifically small Black businesses, you're uplifting Black economic empowerment and reducing the wage gap. Black business owners are more likely to hire Black workers and spend with other Black businesses. In a time where the median income for Black households in St. Louis City is $32,255 compared to white household's $69,541, and in St. Louis County, where Black households average $49,685 versus the $89,921 of our white counterparts, hiring and supporting Black folks is vital. Black communities and people deserve the ability to sustain themselves, they deserve to afford what they need, they deserve to be able to cover housing, food and any other basic essentials. When you support Black-owned businesses, you're supporting more than just that business; you're sustaining entire communities. Black economic equity matters."
You're a self-described foodie, and your directory of Black-owned restaurants is vast. Can you give us your top 10 favorite Black-owned places to eat in St. Louis?
"Listen, food is my favorite love language: I would love to share some of my favorite Black-owned restaurants with you. In no particular order, my top 10 go-to Black owned food joints are Gourmet Soul, Prime 55, Cajun Seduction, Latte Lounge + HG Eatery, Cathy's Kitchen, SweetArt, Bait, Steve's Hot Dogs, Pharaoh's Donuts and Simply Delicious STL. Now there are many, many more places that I love to eat and more places I need to explore but if you have not tried one of these, try them!"
You also show a lot of support for our food influencer community. Who are some of your favorite influencers in St. Louis?
"Some of my favorite St. Louis food influencers are BradenSTL, Aces_Eats314, Epic.Eats.STL, STLFoodies and AsToldByEricaLeigh. Each of these food influencers are captivating and uniquely creative in their approach to sharing St. Louis food joints. The content they make is both innovative and fun. One of my favorite pastimes is watching food content, and these influencers certainly deliver. I also really love them because they are all dynamic and versatile in the restaurants they cover. Plus, whenever I am looking for somewhere new to eat, I know all I have to do is pull up one of these pages and the options will be endless."
Ohun Ashe is the founder of fortheculturestl.com, a website and resource devoted to supporting Black-owned businesses and events throughout the St. Louis area. Visit its website to learn more about the mission of ForTheCultureSTL and for comprehensive directories of Black-owned businesses and other resources. Follow fortheculturestl on Instagram for updates.