The concept of a crawl is a good one: It's a fun way to spend time visiting your favorite spots or get acquainted with some new ones all at once, usually with friends. In practice, however, there are lots of ways a crawl can go wrong. Usually, this sort of activity applies to bars, which may be the first problem: not everyone can hang with a bar crawl. They tend to drag on into the night, not everyone has the same tolerance level and given the shift towards decreased alcohol consumption, it's not everyone's idea of a good time. Plus, the next day will be a killer. 
So why not turn your bar crawl into a bakery crawl? You can do it any time of day while your favorite spots are open, there's no hangover the next day and you can take your friends, your grandma or your kids. There are no rules or time frames here: You can even make pit stops mid-crawl to eat your pastries in the park. Best of all, the party doesn't have to end when your bakery crawl does: Plan to take some to go and treat yourself the next day. 
If you're thinking this sounds like the crawl for you, read on: We've got some tips on how to make a day of it. Remember to always check days and hours of operation for any of your planned locations before you head out. 
Hydrate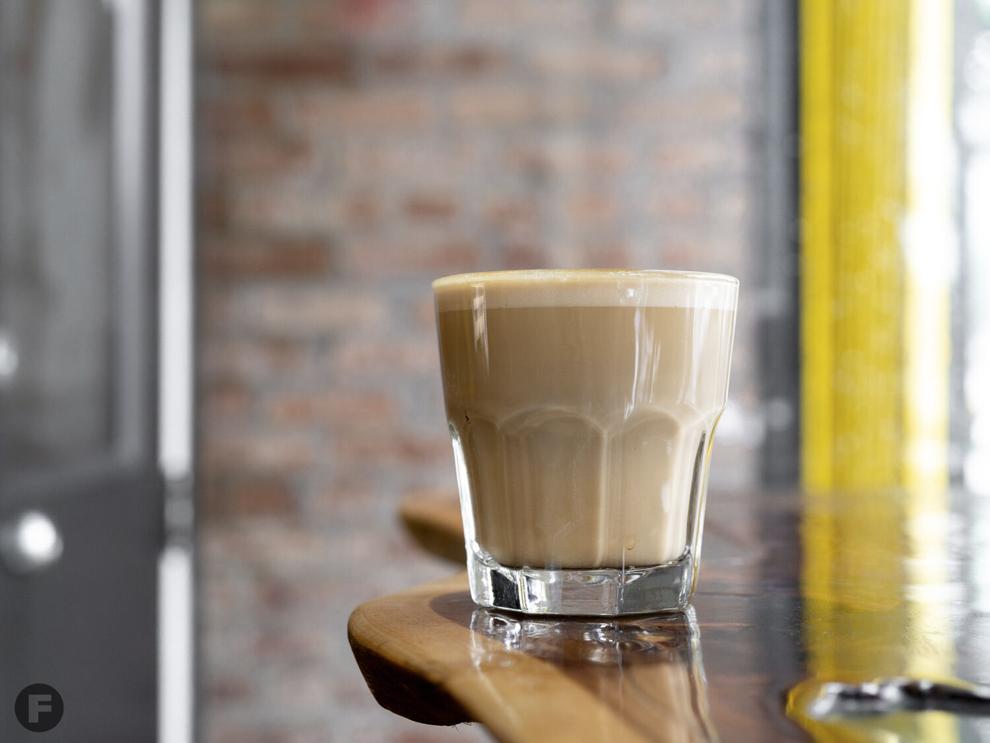 Most bakeries open in the morning, with some later than others. Begin your morning by grabbing a cup of coffee, tea or a fresh-pressed juice at your favorite café. If you're in the city, maybe it's Blueprint Coffee, Coffeestamp or Northwest Coffee Roasters; if you're heading in from the county or central corridor, hit up The Creperie, Upshot Coffee, Revel Kitchen or Hello Juice. If you haven't planned your bakehouse itinerary yet, work out the details as you sip.
Crawl It Out
It's on! The best crawls should include a variety of different pastries and baked goods, and it should ultimately be about the experience. Choose locations that all offer a different atmosphere and menu. Think about the mix here: Aim for some fancier items, get some classics and think outside the box with a bakery geared towards a specific country or region. Here's an example to get you started. 
La Pâtisserie Chouquette is a perfect place to begin; favorites sell out early on the weekends, so being first means you'll have your pick of everything from macaron to bostock to cream puffs. These are elevated pastries, but approachable; take advantage of the staff's considerable knowledge and ask them about what you're interested in, and they'll be happy to help.
Don't leave without: the Darkness croissant, with layers and layers of shatteringly perfect dark chocolate pastry and a swirl of dark chocolate on top. It's indescribably good.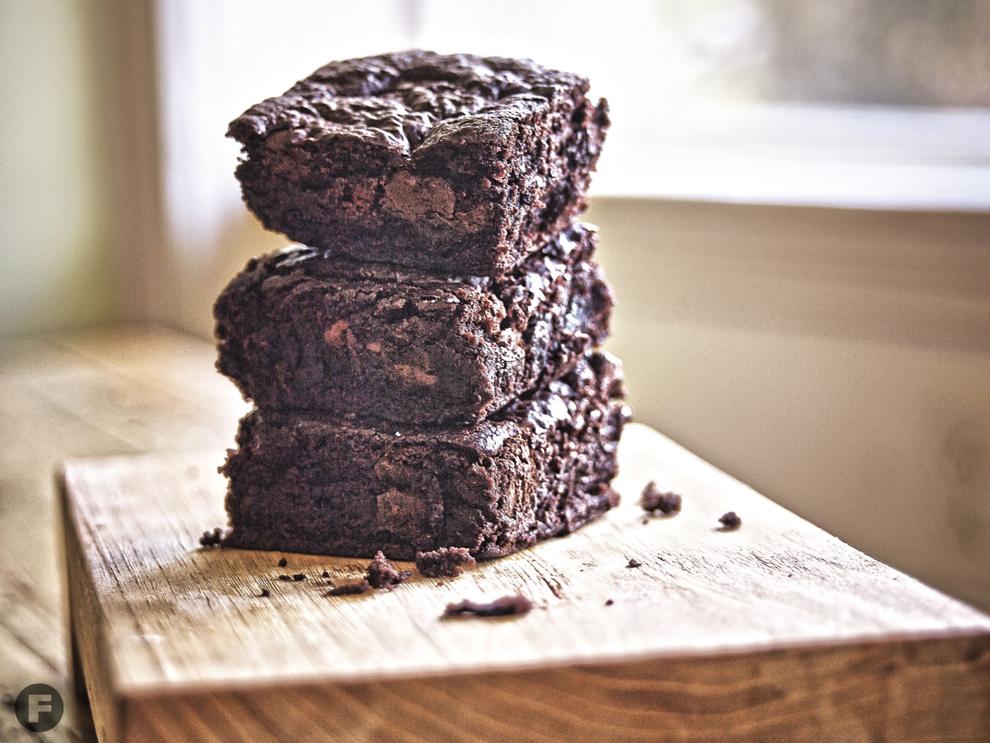 SweetArt is minutes away and totally different: It's a restaurant, but Reine Keis' baked goods will make you fall in love at first bite. These are classics: cinnamon rolls the size of your face, thick fudgy brownies, billowing cupcakes and so much more. The best part? Everything is vegan, but non-vegans would never be able to tell the difference. 
Don't leave without: the Big Momma cinnamon roll, in any of its iterations: SweetArt often has seasonal versions, so take a good look at the case the day you go. The classic cinnamon roll is fluffy and tender, with a frosting that's a sweet but balanced and works perfectly with the pastry.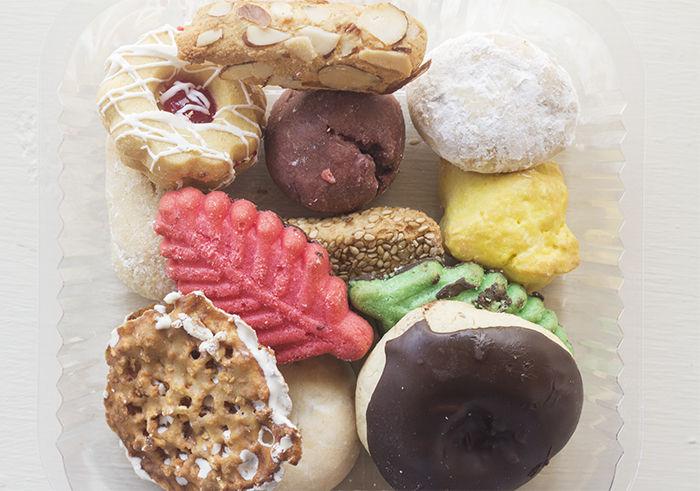 Everyone loves The Hill, and its bakeries deserve some special attention. Vitale's on Marconi Avenue isn't geographically far from SweetArt, but stepping inside is a totally different thing. If you grew up in St. Louis, it was a rite of passage to con your parents into getting you an extra cookie for the ride home. Vitale's cases overflow with an incalculable amount of Italian cookies and pastries, each more colorful than the next. Go all out and make your own variety pack (always get at least one anise cookie and one pistachio leaf), but get a few pastries as well.
Don't leave without: If you go to Vitale's and pass up the black and white cookie, you're doing it wrong. Black and whites are a classic, and its tender, cakey version is one of the best in St. Louis. 
Go Hard or Go Home
If three stops isn't enough for you, go big and add on to either end of your crawl. On the front end, there's donuts: If you're doing our crawl above, World's Fair Donuts, St. Louis Hills Donut Shop or Donut Drive-In are fan favorites, and getting there early means warm donuts for you and your crew. 
If you're looking to add another bakery to the agenda, hit up Pint Size Bakery after Vitale's. Christy Augustin is an OG on our bakery scene, and she's stocked with the cutest mini bundts, pop tarts and scones ready to take home with you. Pint Size places a heavy focus on seasonality, so you'll find exactly what you're craving any time of year.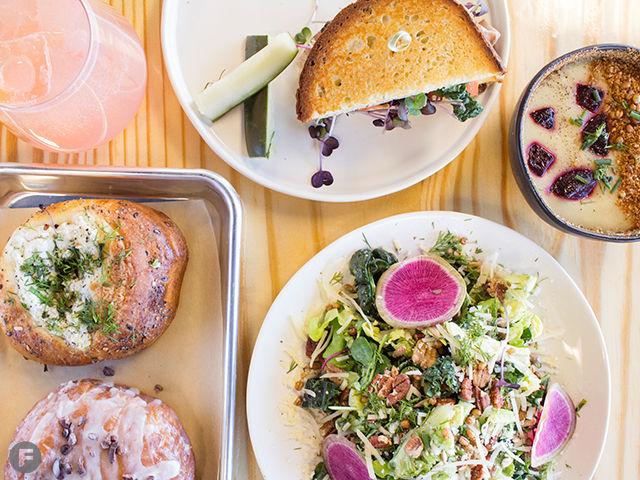 Finish Strong
If you planned well, you had some treats along the way, and you've got a haul to take home with you. But pastries don't equal a meal, so you're likely hungry after all this exertion. As you're heading home, find a place to stop for lunch that doubles as a bakery and call it multitasking. If you're staying in the city, Knead or Union Loafers are ideal spots to grab a sandwich or salad, but don't leave without a loaf of bread to use later. If you're heading back to the county, stop at Living Room Coffee + Kitchen in Maplewood for lunch and a potential pastry grab, or go to Clover and the Bee in Webster Groves for a casual lunch and a post-crawl treat.