Meat (or vegan meat), egg and cheese on some variety of toasted carbs: It's so simple, but so delicious. There's nothing better than waking up late on a lazy Sunday and grabbing a coffee and a classic breakfast sandwich. These five spots have mastered the art of crafting variations of this comforting classic.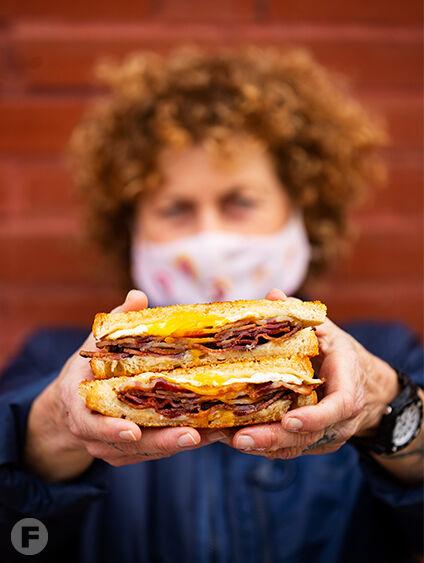 Songbird is so well-known for its breakfast sandwich that it helped the business go from a farmers market stand to brick-and-mortar restaurant. The Combo includes aged white cheddar on toasted sourdough with Applewood smoked bacon, fried farm egg, sea salt and local honey. It's the ultimate balance between sweet and salty and crunchy and gooey. After you've tried this sandwich once, you'll understand the hype.
4476 Chouteau Ave., St. Louis, Missouri, 314-781-4344, songbirdstl.com 
Tower Grove South standby Hartford Coffee Co. has a wide and diverse menu, but it's "sammie" is one of the most popular offerings. For just $6, enjoy egg and cheese on your choice of toast or bagel with bacon, sausage, tomato or seasoned sweet potatoes. The breakfast sausage has a dominant spiced sage flavor, and customers can upgrade to the jalapeño bacon for just 25 cents.
3974 Hartford St., Tower Grove South, St. Louis, Missouri, 314-771-5282, hartfordcoffee.com 
Living Room Coffee & Kitchen
The No. 1 seller for years running at Living Room Coffee & Kitchen in Maplewood has been the Workday Sandwich. It includes soft, medium or baked eggs, with your choice of protein, cheddar and dressed greens on a freshly baked roll. If you go with bacon, you'll be treated to thick-cut, crunchy perfection. The vegetarian sausage is another flavorful, satisfying option.
2810 Sutton Blvd., Maplewood, Missouri, livingroomstl.com 
Honey Bee's Biscuits + Good Eats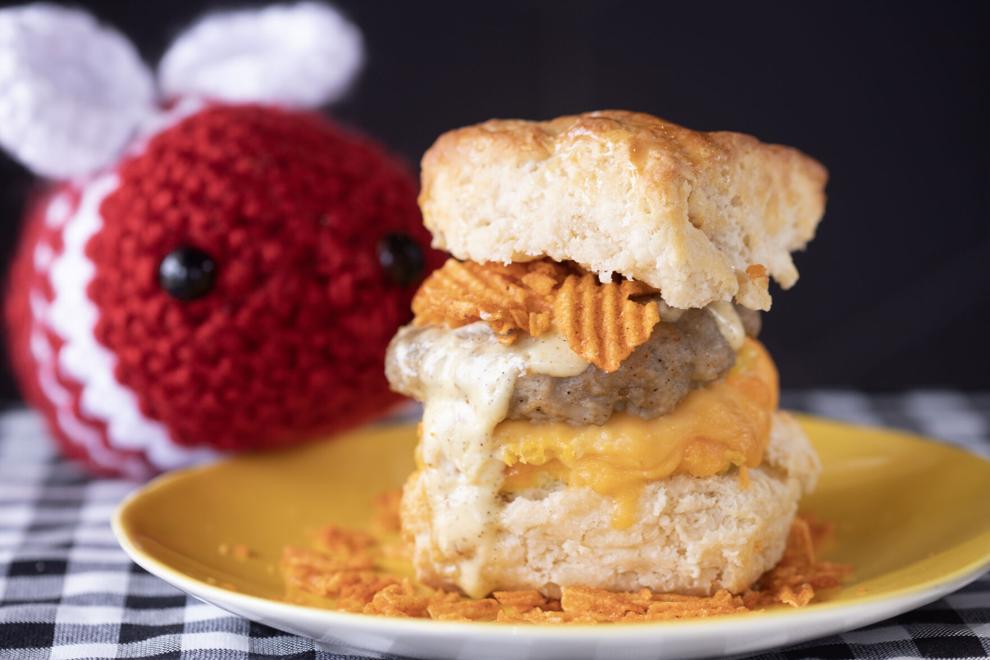 If you think biscuit when you hear breakfast sandwich, head to Honey Bee's in Kirkwood. Choose from an egg and cheese; sausage, egg and cheese; or a chorizo chicken sausage, all served on a classic, buttery honey-glazed biscuit. For the ultimate Honey Bee's experience, order the Hive: your choice of sandwich with housemade gravy on top.
200 N. Kirkwood Road, Kirkwood, Missouri, 314-650-0762, honeybeesbg.com 
If you're in a morning rush but want something tasty to eat, order online for pickup at Coma Coffee, which opens every day at 7 a.m. Its take on a breakfast sandwich includes your choice of bagel or housemade biscuit, with fried egg, cheddar and choice of bacon, turkey sausage or Southwest vegan patty. Keep an eye out for the seasonal special, the Farmhouse Croissant: ham and Swiss on a toasted croissant with spinach and feta spread, microgreens in a rosemary brown butter vinaigrette and a sunny-side-up egg.
1034 S. Brentwood Blvd., Richmond Heights, Missouri, 314-250-1042, comacoffee.com