The Jewish holiday of Purim is just around the corner; this year, it's on March 6. It commemorates events from the Book of Esther, when Jews, who were facing death under Persian rule, survived. Each year, Purim is celebrated in a variety of ways, including by enjoying hamantaschen. This tasty baked good is shaped after the triangular hat of Haman, the villain in this epoch. With a sweet fruit filling and crunchy, crumbly dough, it's easy to see why these treats are so popular. Preorder hamantaschen for yourself from one of these local bakers.
Haley Beth Organ, owner of Mochi Monster Cookies, is offering two varieties of gluten- and dairy-free hamantaschen this year: chocolate or raspberry. Order 6 for $18 or 12 for $30. Preorder here for pickup in Creve Coeur on Feb. 26, March 4 or March 5.
Delectable Dough is offering a wide variety of hamantaschen this year. Choose from apple, apricot, cherry, chocolate, poppy, prune and strawberry funfetti. Gluten-free and vegan options are available by special request. Call 314-537-2341 to place an order or email delectabledoughbakingco@gmail.com. You can also find its cookies at the following Schnucks: Creve Coeur, Chesterfield, Des Peres, Ladue, Lindbergh, Richmond Heights and Woodsmill.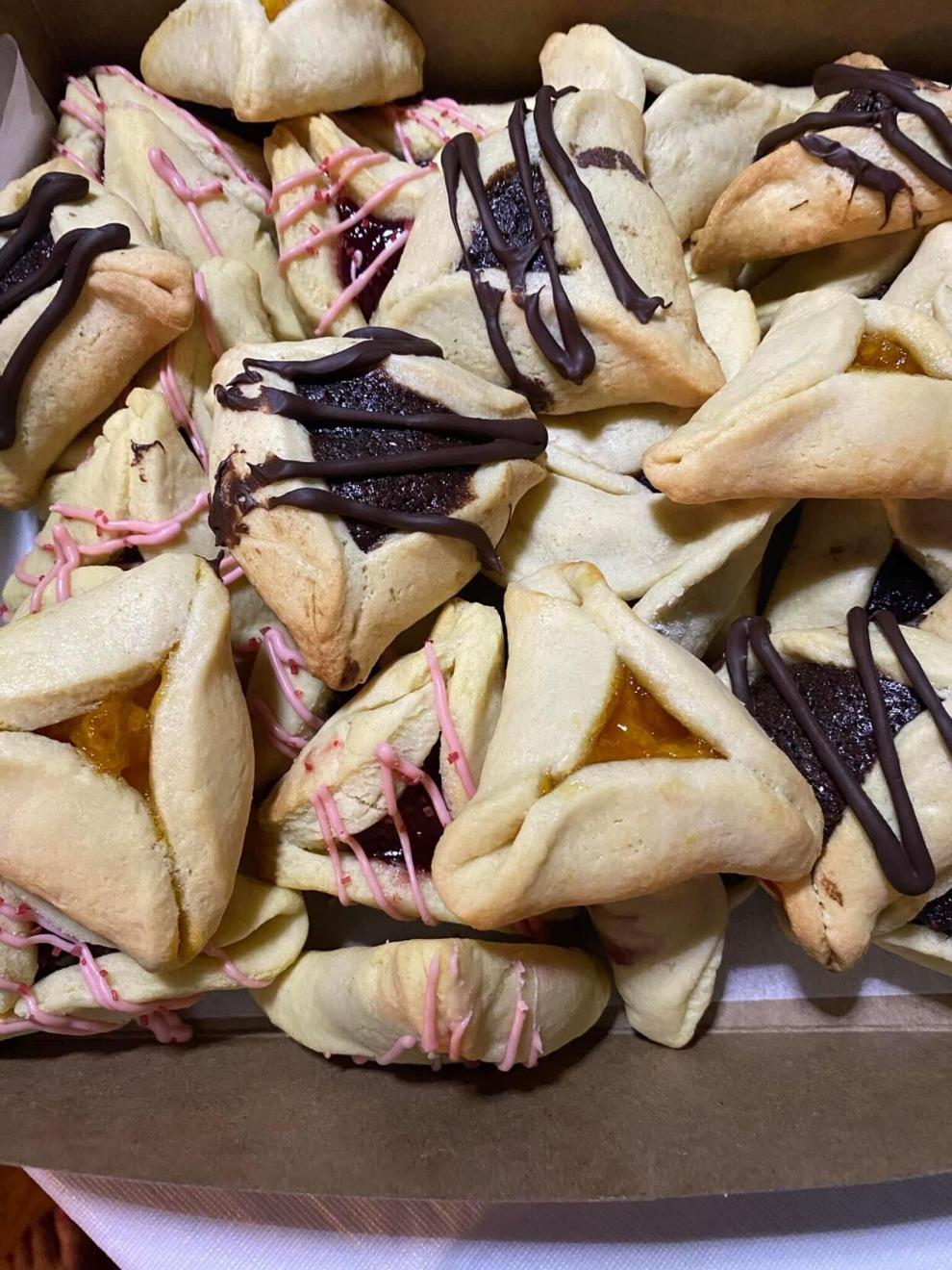 Miriam Schwab is a local baker who has offered hamantaschen for years. Choose from chocolate dough with raspberry, marshmallow and chocolate chip cookie dough fillings, or vanilla dough with cherry, apricot, raspberry of chocolate chip cookie dough fillings. Cookies are $15 per pound. Order by emailing sprinkles129@gmail.com for pickup on March 5 in University City.
Toby's Challa House & Bake Shop
If you prefer your hamantaschen to come in a tapestry of flavors, order from Toby's Challa House & Bake Shop. Available flavors include lemon, chocolate, apple, raspberry, Bavarian crème, prune and apricot. Customers should place orders by March 1; email tchchalla@gmail.com or call 314-281-6781.