Once a photographer and hair stylist, Amber J., who goes by "Ambs," founded Momma Boogie's Small Batch Cakery in 2017. Now, she takes custom orders and frequently sells out of her sweet and savory treats at farmers markets and bakeries in the metro area.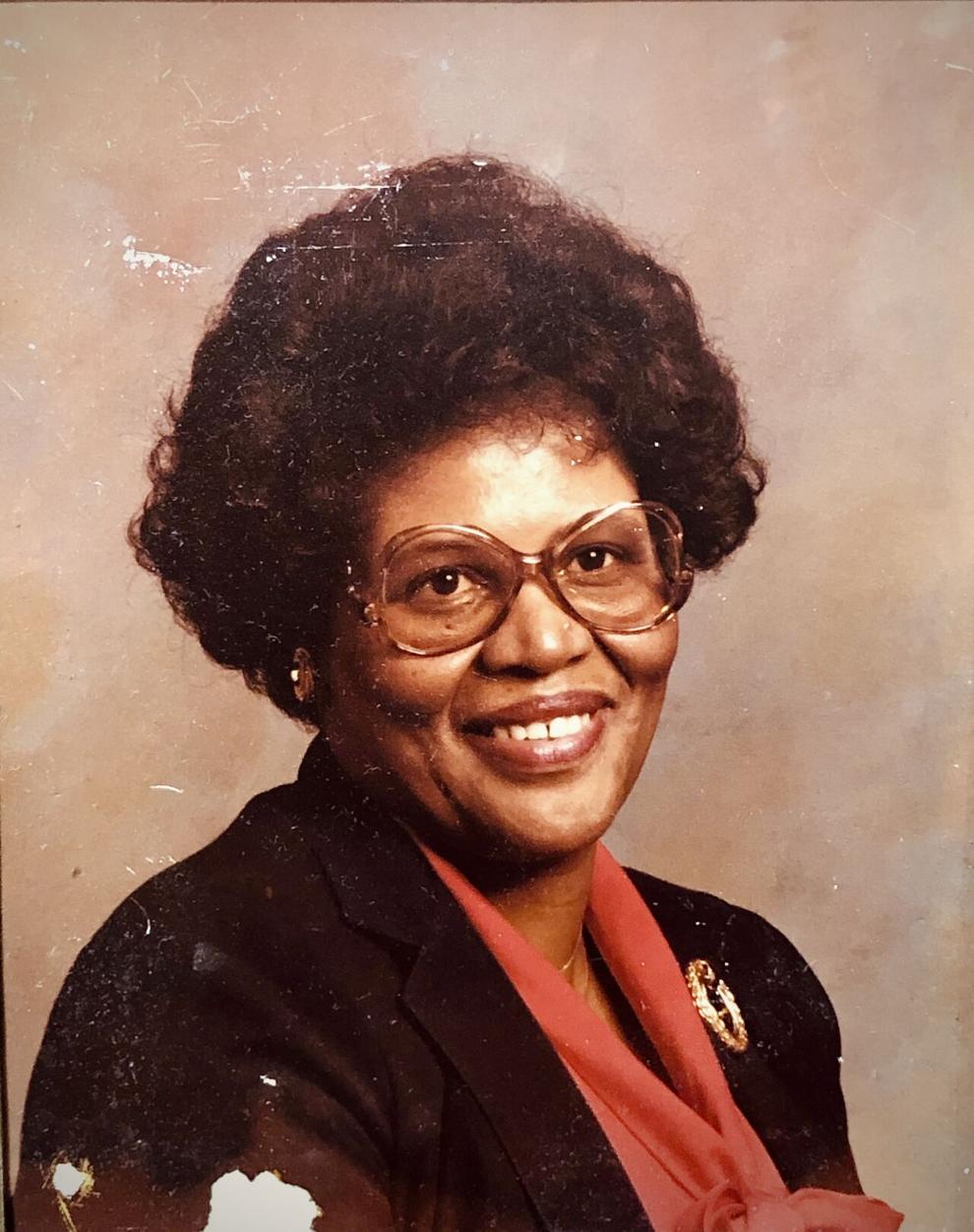 Although her dedication to her craft is unmistakable, her mission to honor her grandmother's spirit is one-of-a-kind. Momma Boogie, whom Ambs calls "sassy yet kind," lived with Alzheimer's disease and dementia for several years before passing in 2019. She led a highly influential life.
"Momma Boogie's started as a way for me to create new traditions while embracing the old ones that were slowly fading away along with my grandmother's memory," Ambs says.
"Though loud and chaotic, [her home] was filled with love and a seat at the tiny, round kitchen table where lots of stories of the day were shared."
Boogie had seven children of her own and numerous grandchildren and great-grandchildren, and she made sure they all had good food and conversation when they came to visit.
"She might as well [have] had a revolving door as a front door with how often we were all in and out," Ambs says. "We'd give her a kiss on the cheek as we arrived and would just hang out for hours snacking on whatever was in the kitchen as we caught up." Boogie was known to say epic, sometimes hilarious – to the grandchildren, at least – mealtime prayers that her family still talks about today.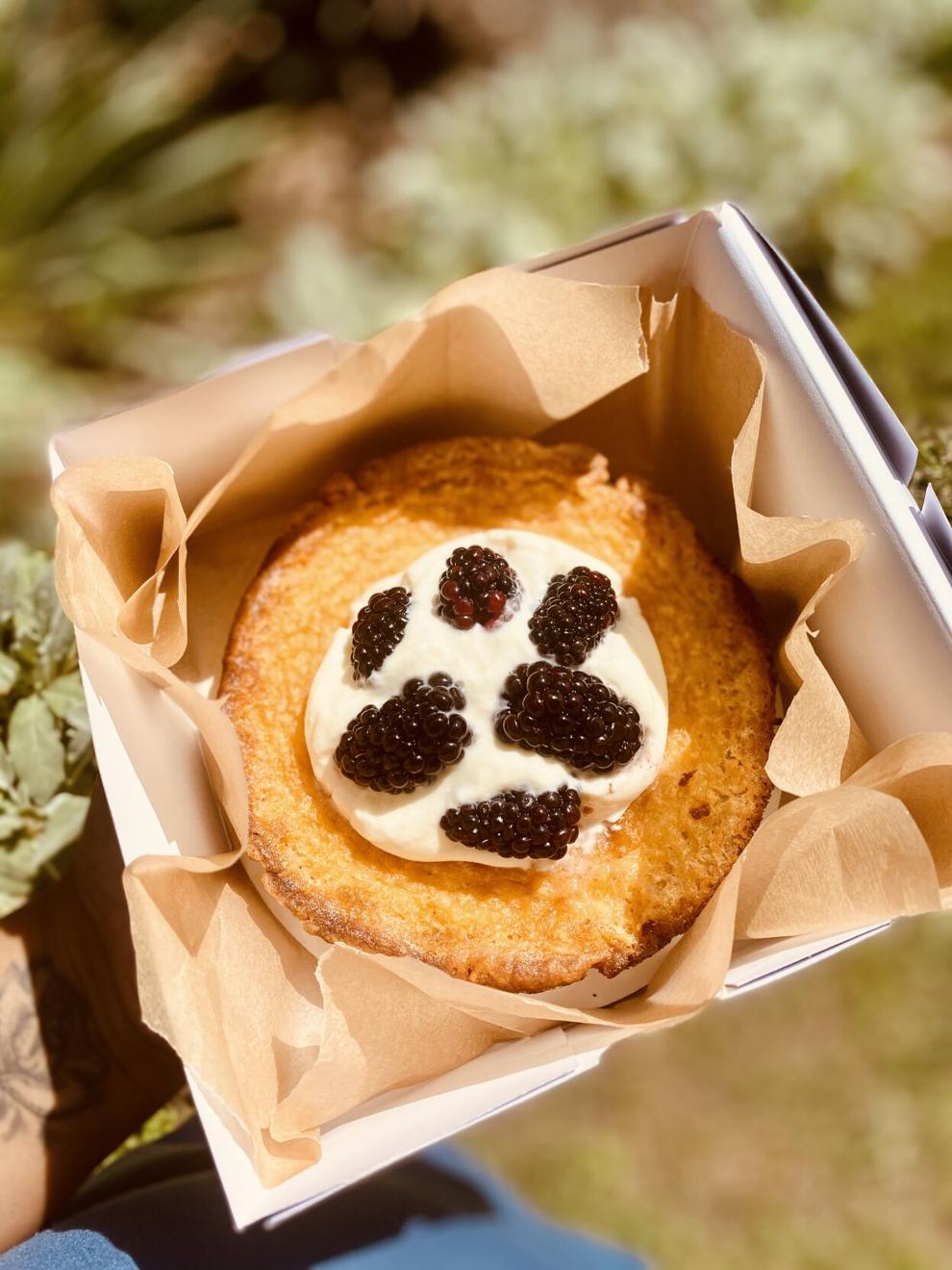 She recalls visiting Boogie and making her buttermilk cornbread, which Boogie liked because sugar was expensive when she was a child, so she couldn't often have it. "After her passing, I did everything I could to ease the pain," Ambs says.  With that in mind, Ambs made a pound cake to test her baking skills, thinking she could play it by ear, as she had done with past creative projects. By her own account, it was terrible: It was overdone, dense and sank in the middle. But she tried again, determined to make a pound cake to celebrate Boogie, who had always inspired her to be hardworking and generous. "I finally got it after 18 months of fiddling around with different ingredients and researching influential southern cooks like Edna Lewis and Toni Tipton-Martin."
Ambs' father was a cook and baker as well, working shifts at Ford and coming home at 3 a.m. to make pancakes, scrambled eggs and grits with maple sausage while her mother got ready for work. Her family continues to impact the way she runs her own business.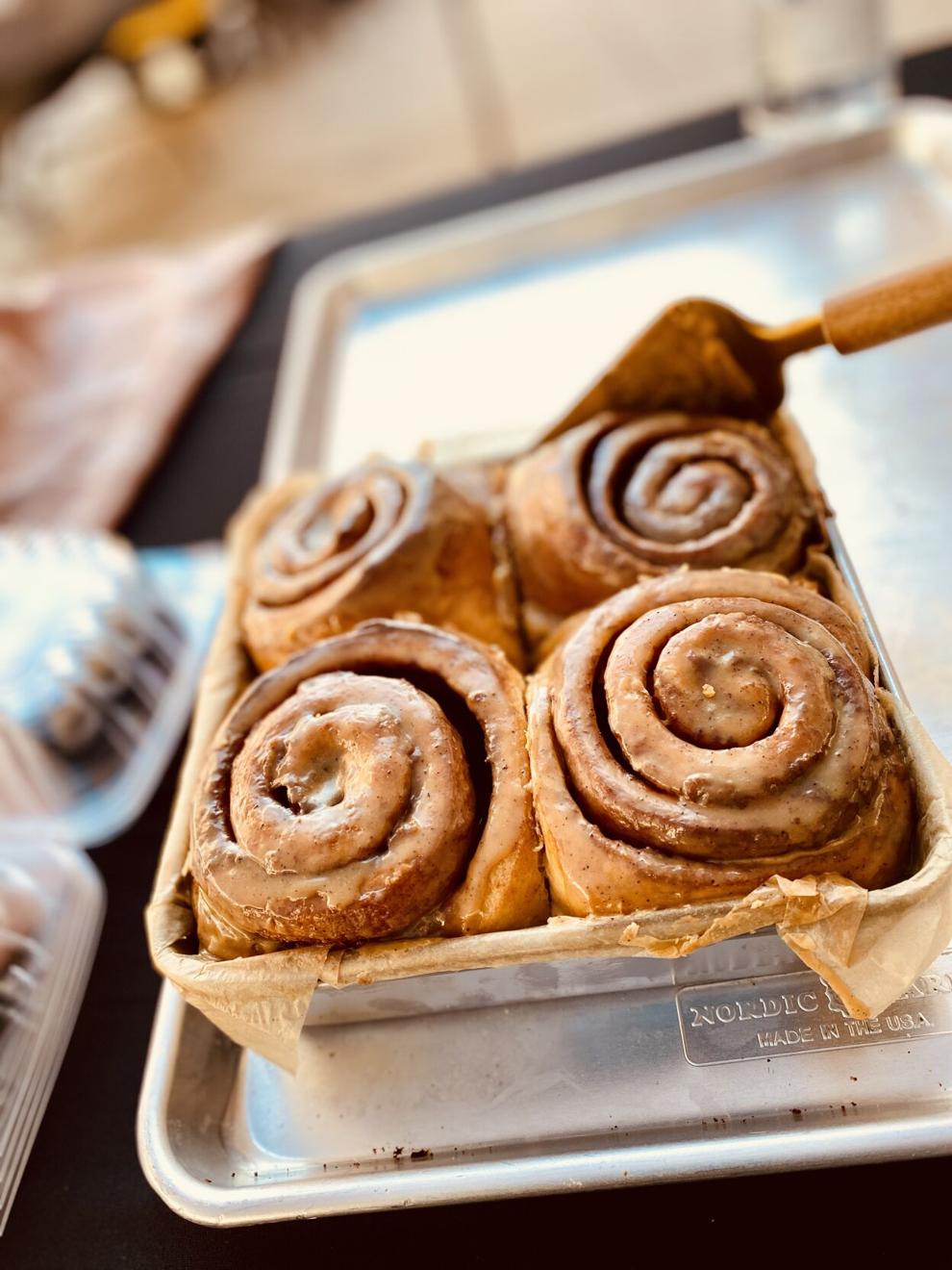 In fact, Ambs' whole family helps out – her young children help prep, her oldest son packs and prepares orders and her mother labels treats and bags orders for delivery. "As a 'solo-preneur' it can be daunting to do all the shopping, baking, recipe developing, marketing and delivering," she notes, "but this is what I love to do, and I try to infuse that passion into every treat I whip up."
Some of those treats include crowd favorites like the Crumbsnatcher cookie, Pau Pau's Brown Butta Bourbon Bread Pudding, Momma's Classic Cream Cheese Poundcake, Ma and Pa's buttermilk biscuits with sausage gravy and Ambs' specialty fried egg and cheese French toast sandwiches.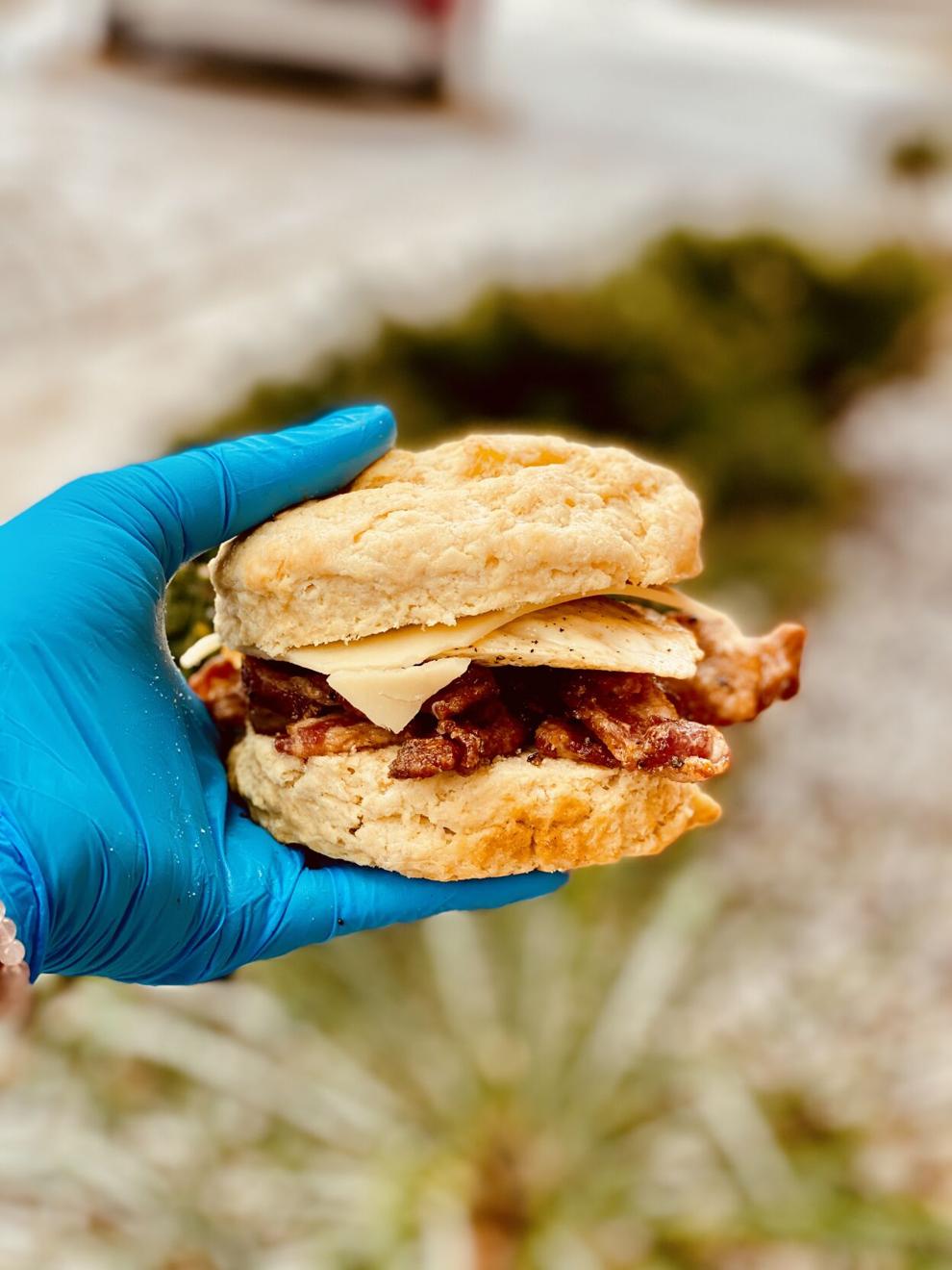 Starting in late May or early June, Momma Boogie's will set up shop at The Boulevard Farmers Market on Sundays. Ambs is also working on a brunch and bread menu with Diane and Mike Woods, mentors and owners of The Trolley Stop Bakery in Chesterfield, where her treats are sold.
And she's always looking for new ways to collaborate. "I'm currently working on a few treats with my good friend Debbie from Gooey Louie – those will debut sometime in May," Ambs says. She has cookies for purchase from The Repertory Theater in Webster Groves during its season as well.
She adds: "I want to continue to grow my micro-bakery into a community space for everyone to enjoy and feel at home while snacking on a soulful sweet and reminiscing on a memory."
Message @mommaboogies on Instagram to inquire about future events or custom orders.