You might not know Louie Vangel, the eponymous owner of Vangel's Restaurant & Bar in Warson Woods, but I'm certain you have heard of his family. His grandfather was the late restaurateur Charlie Gitto Sr., and Vangel himself was a longtime employee of Charlie Gitto's downtown. That iconic restaurant closed without ceremony during the pandemic. To Vangel's credit, his debut venture isn't some pale facsimile of its spirit.
Vangel's opened in June in the former J Greene's Pub space on Manchester Road. The layout of this shopping-plaza storefront — spacious dining room, ample bar seating, patio on one side of the building — screams sports bar or a bar and grill that might as well be a sports bar, but Vangel's doesn't overdo the number of TVs. The insistent pop-music soundtrack and the buzz and clatter of the bar and dining room do evoke a neighborhood hangout, though.
The menu overseen by chef Joseph Hibler doesn't reinvent the Charlie Gitto's downtown model so much as tweak it here and there for 2022. Grandpa's Veal is a tribute to a beloved dish of Gitto Sr., two veal cutlets pounded thin, breaded and pan-fried to a golden-brown crisp that retains the delicate meat's tenderness and subtle sweetness. But instead of the broccoli that would have accompanied Grandpa's plate, Vangel's serves broccolini. The vegetable's natural bitterness and a squeeze of fresh lemon juice are the only accents the veal requires.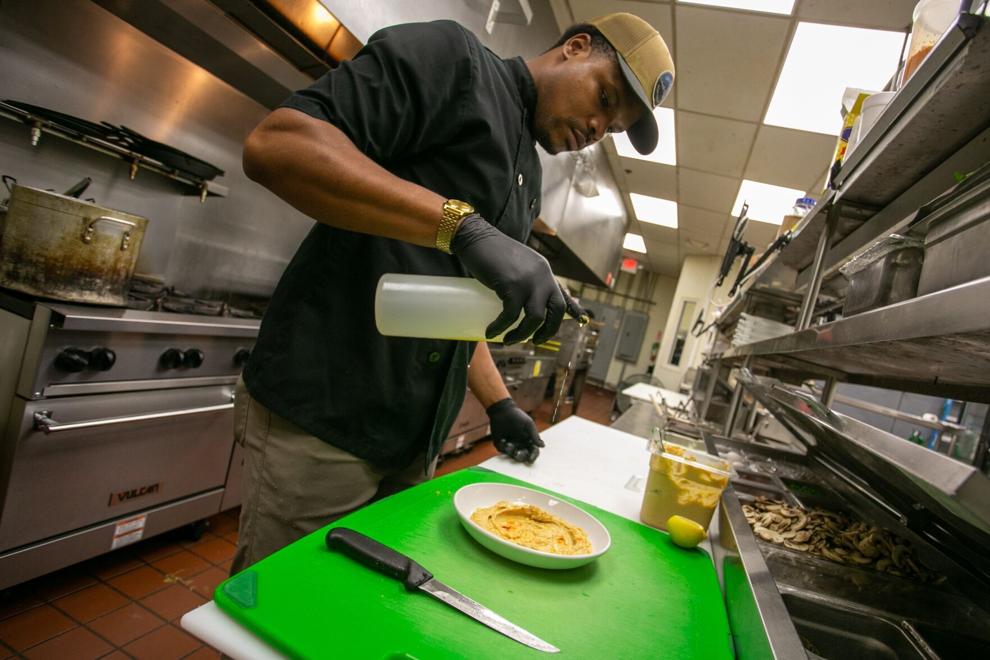 Flash-fried spinach rather than pasta is the bed for shrimp scampi. The plump, barely breaded Gulf shrimp and crackling spinach in bright, garlicky lemon-butter sauce work as an appetizer or a light main course. The toasted ravioli, on the other hand, are toasted ravioli, crunchy and chewy and molten with finely ground or minced beef.
And why present a dish of baked lasagna that is anything but a tremendous slab of noodles (cooked through, but not collapsing), cheese and rich Bolognese sauce? The best of Vangel's main courses, the lasagna nods to timeless St. Louis Italian dining without slipping into tired familiarity. Chicken Parmesan over capellini is equally impressive on the plate, but the chicken in my dish was woefully undersalted, turning the main attraction into ballast for the pasta and tomato sauce.
The opposite issue bedeviled mussels with crumbled salsiccia and crushed tomatoes. The salsiccia is very well seasoned, and the kitchen apparently adores it, smothering the mussels with those crumbles. Only by plucking a mussel from its shell and eating it with no sausage and as little of the tomato broth as I could manage did I taste anything besides fennel, pepper and pork.
I found the most interesting tension between Vangel's, heir to Charlie Gitto Sr., and Vangel's, the modern restaurant, among the pastas. My order of carbonara brought spaghetti tossed in a very creamy sauce with green peas and batons of pancetta. This is red-sauce, white-sauce cooking at its homiest and most appealing; I would have needed half a loaf of bread to sop up all that sauce. Still, the pancetta's warm spicing and the sauce's eggy undertone had me wondering if a more restrained version of the dish would have suited these ingredients even better.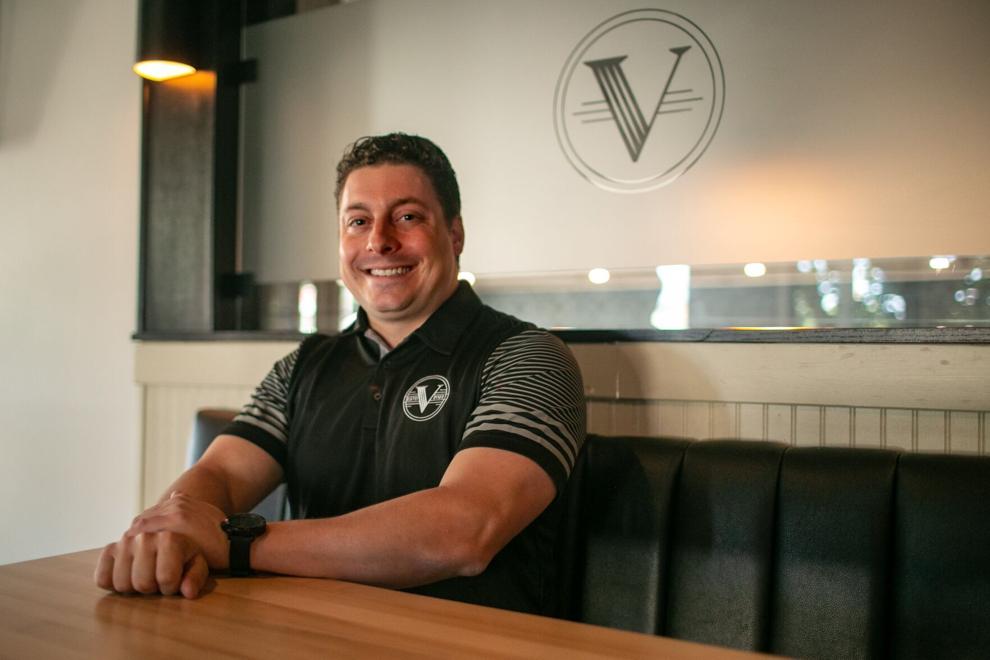 The seafood ravioli with shrimp, scallops and lobster in what the menu accurately describes as a "pink sauce" is restrained — ideally so. The buttery sweetness of the shellfish gilds each raviolo and bursts from within. Maybe in haste — Vangel's was especially busy that night — the kitchen plated the sauce unevenly, giving this excellent dish a sloppy appearance that belied its quality.
The menu does look away from Italian fare to nod at contemporary casual dining. In other words, there's a smashed burger, two 4-ounce patties flattened to a crunchy crisp and slicked with American cheese. The size of the twin patties is crucial. Even with a sharp top note of grill char, this burger still tastes like beef. The fries served alongside the burger (and also available a la carte) are seasoned with parsley, Parmesan and an unavoidably pungent but not overwhelming splash of truffle oil.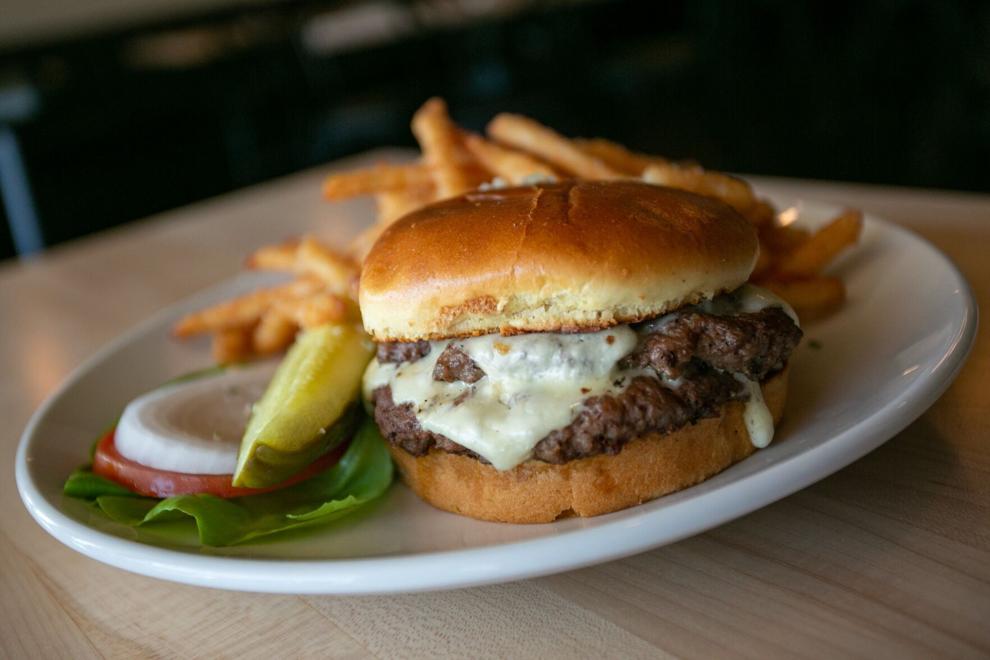 The cocktail selection includes both fine renditions of the Manhattan, the old fashioned, and other classics and modern creations like a no-kidding spicy margarita (made with Ghost tequila, which uses a touch of the incendiary bhut jolokia chile, and garnished with a jalapeño slice) and the Group Chat, with a subtly swanky note of cocoa bitters above its base of Russell's 6-Year-Old Rye whiskey and Luxardo liqueur.
If your cocktail is served with a single large ice cube, you will see the Vangel's logo imprinted on the top of the rock. The bartenders pour the drink around rather than over the ice so as not to melt this design. The effect is bold and memorable — a restaurant that, however rooted in the legacy of Charlie Gitto's downtown it might be, isn't afraid to put its own name on what happens next.
Where Vangel's Restaurant & Bar, 10017 Manchester Road, Warson Woods • More info 314-698-2060; vangelsrestaurant.com • Menu Italian fare • Hours Dinner Tuesday-Saturday (closed Sunday-Monday)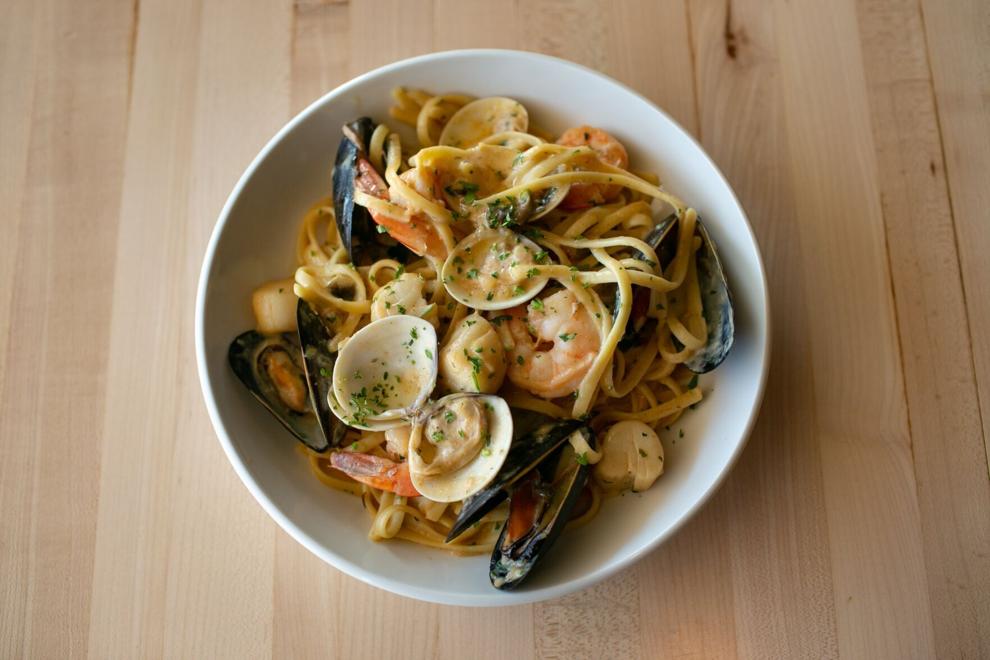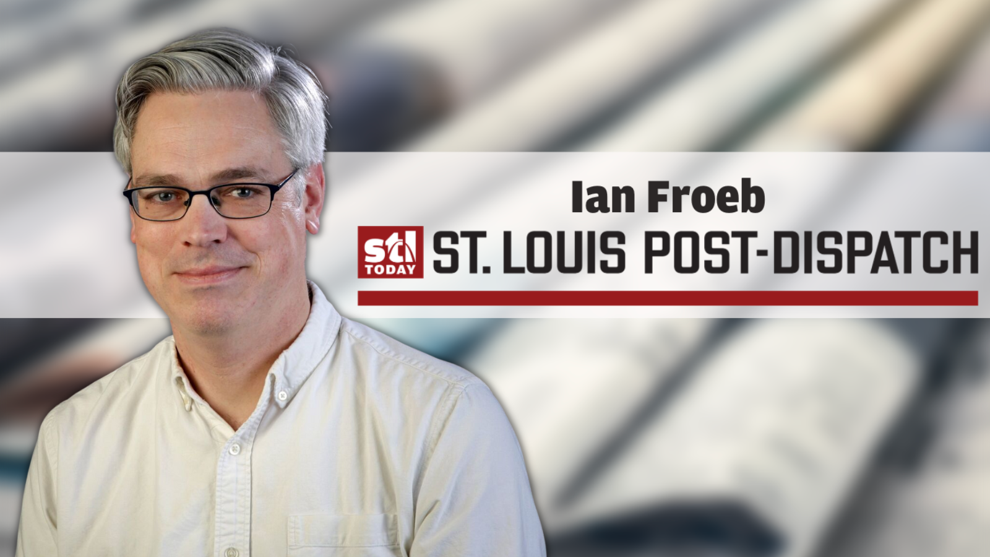 A new email newsletter from restaurant critic Ian Froeb is filled with news, reviews and exclusive features.