Jiana West

Summer calls for big plans and big cocktails to match. Save some time by whipping up one of these batched cocktails for your next gathering. Whether it's the nostalgia hit of the sake cooler, the riff on a classic Bloody Mary or a sweet, magenta-hued frosé, each of these cocktails is sure to delight. 
Sake Cooler
This is the most refreshing, adult-friendly Capri Sun you're going to have this season. For those who have not tried sake, this is a wonderful opportunity to enjoy this delicate but flavorful beverage. Sip on notes of melon, slightly creamy vanilla and an effervescent pop of citrus.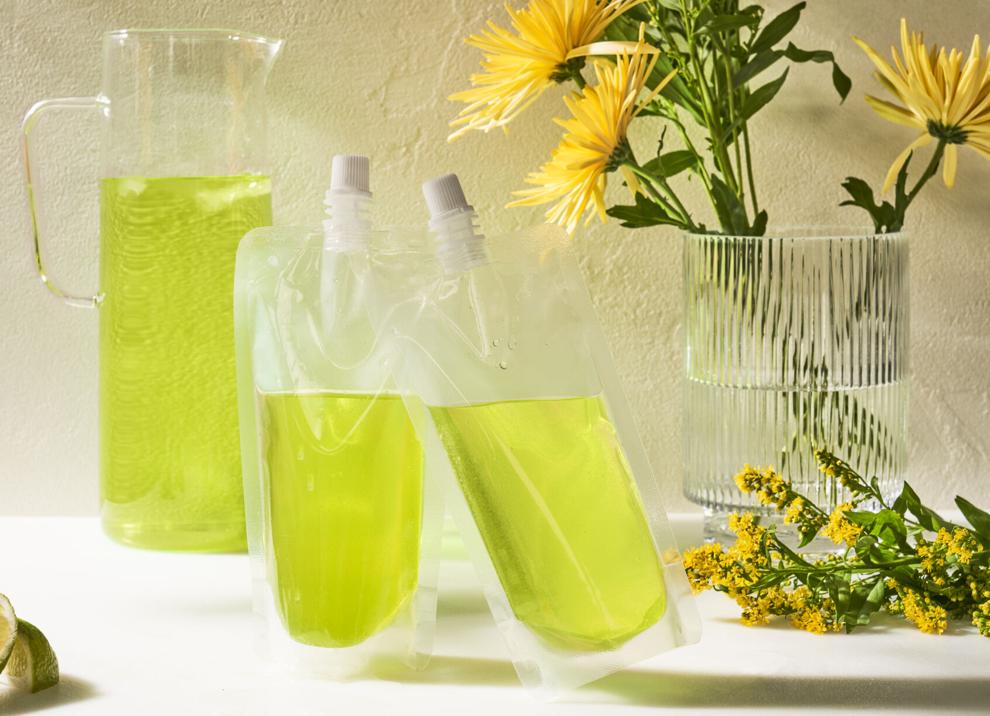 8 oz Tozai Living Jewel Sake
4 oz Midori Melon Liqueur 
3 oz 360 Madagascar Vanilla Vodka
2 oz lime juice
8 dashes of black salt solution (recipe follows)
splash of Fever Tree Yuzu Lime soda water, to top cocktail
| Preparation – black salt solution | Dissolve 20 grams of Hawaiian black salt into 80 grams of warm water. Strain any remaining flakes, then transfer to a dropper. 
| Preparation – Sake Cooler | Combine sake, vodka, melon liqueur, salt solution and lime juice into container and mix thoroughly. Pour 4.25 ounces of mixture into four 6-to-8-ounce baggies and add a splash of Fever Tree Yuzu Lime soda to each sake cooler before sealing up bag and refrigerating. Chill completely before serving. 
Kimchi Bloody Mary
For your next brunch, try this adventurous take on a Bloody Mary. It's spicy and slightly funky in the best way, with everything you love about the classic version. Trust us: It's good. You just have to be willing to go there. There is no official garnish, but it is strongly suggested to be as extra as possible with your accoutrements. There are no limits.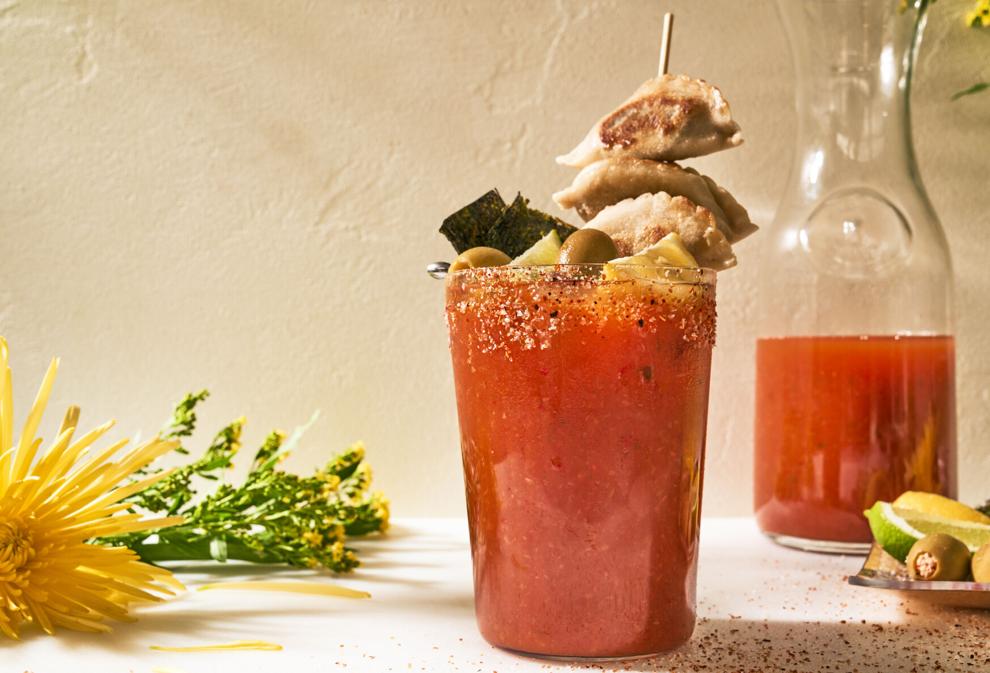 2 cups tomato juice
1 cup kimchi
3 Tbsp plus 1 tsp fish sauce
2 oz sriracha
fat pinch black pepper (optional)
fat pinch kosher salt (optional)
1.5 oz nori-infused Tito's Vodka (recipe follows)
Tajín, for garnish
| Preparation – nori-infused vodka | For the vodka, fill a Mason jar with Tito's and drop 2 sheets of nori and allow it to infuse for a few hours at most, shaking the jar occasionally to encourage infusion; do not leave overnight. Strain out nori when vodka has a slightly darker color and has taken on a more savory flavor.
| Preparation – kimchi Bloody Mary | Blend tomato juice, kimchi, fish sauce, sriracha, salt and pepper together until well combined; mixture will have small chunks from the kimchi. For the cocktail, line the rim of a Mason jar with a mixture of salt and Tajín. Add ice to the jar and pour in your vodka, then top with your Bloody Mary mix. Give it a quick stir to fully incorporate.
Frosé
Try this deliciously tart, fruity and floral frozen cocktail at your next get together. It's a crowd-pleaser, and the vibrant magenta color screams summer.
1 cup granulated sugar 
1 cup water
1/2 cup dried rose buds/petals
1 dash of rose water (optional)
1/2 cup sweeter rosé wine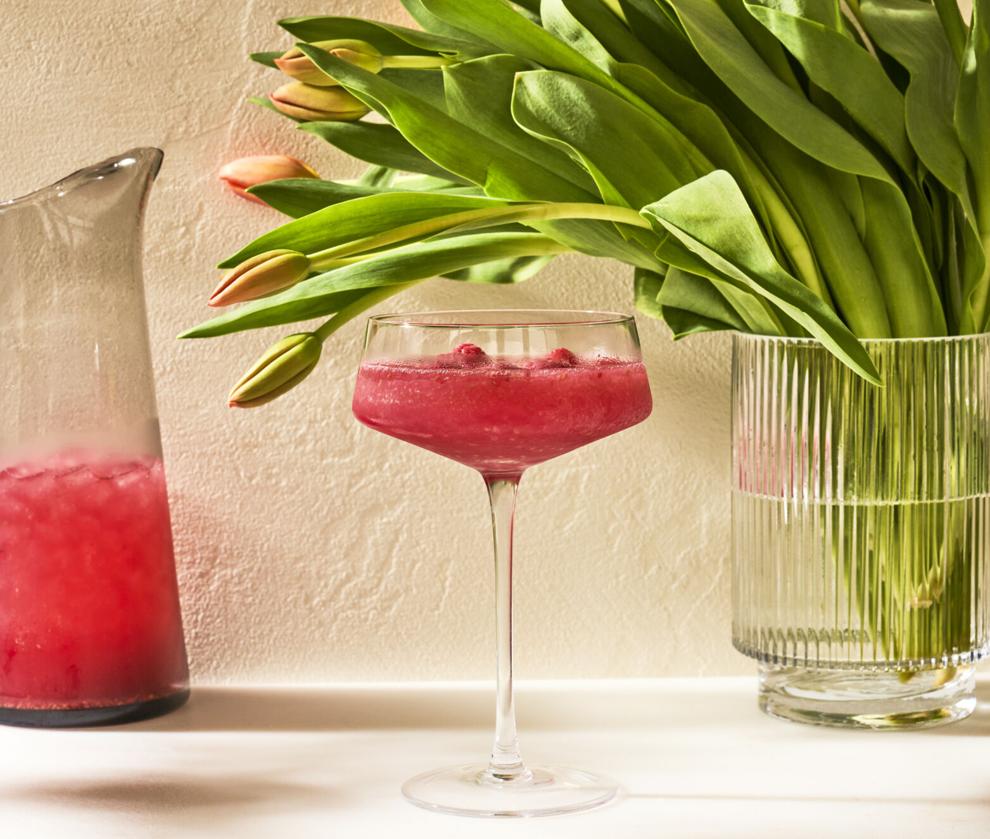 1/2 cup frozen raspberries
4 oz Wheatley Vodka
2 oz rose syrup (recipe follows)
1.5 to 2 cups ice, depending on the consistency you prefer
squeeze of lime juice
| Preparation – rose syrup | Combine sugar and water in a medium saucepan and heat until sugar dissolves. Add rose petals and simmer until the syrup starts to change color. Take off heat and steep until syrup has cooled down a little. Use a fine mesh strainer to strain out petals, but press on them to squeeze out any excess liquid before removing. 
| Preparation – Frosé | Add ingredients to a blender and blend until the mixture is smooth and reaches the consistency you desire. Pour into a coupe or Margarita-style cocktail glass. Garnish with dried rose petals on top.