One dish I wouldn't expect to need extra sauce on the side is the torta ahogada. The specialty of Guadalajara, Mexico, is a pork sandwich "drowned" (ahogada) in sauce. When you are eating a very good torta ahogada, like the version served at Tacos El Manny in Granite City, the crusty bread somehow retains its form and even its chew, and you can pick up the sandwich as you would any other. You will reach often for the roll of paper towels on your table.
The torta ahogada at Tacos El Manny swims in a dusky red tomato-based sauce with a chile heat that will tickle your palate but won't dampen your brow. When I ordered the sandwich, which is available only Friday through Sunday, owner Carlos Rodriguez asked if I liked really spicy food.
When a chef or restaurateur asks you this question, the only answer is yes.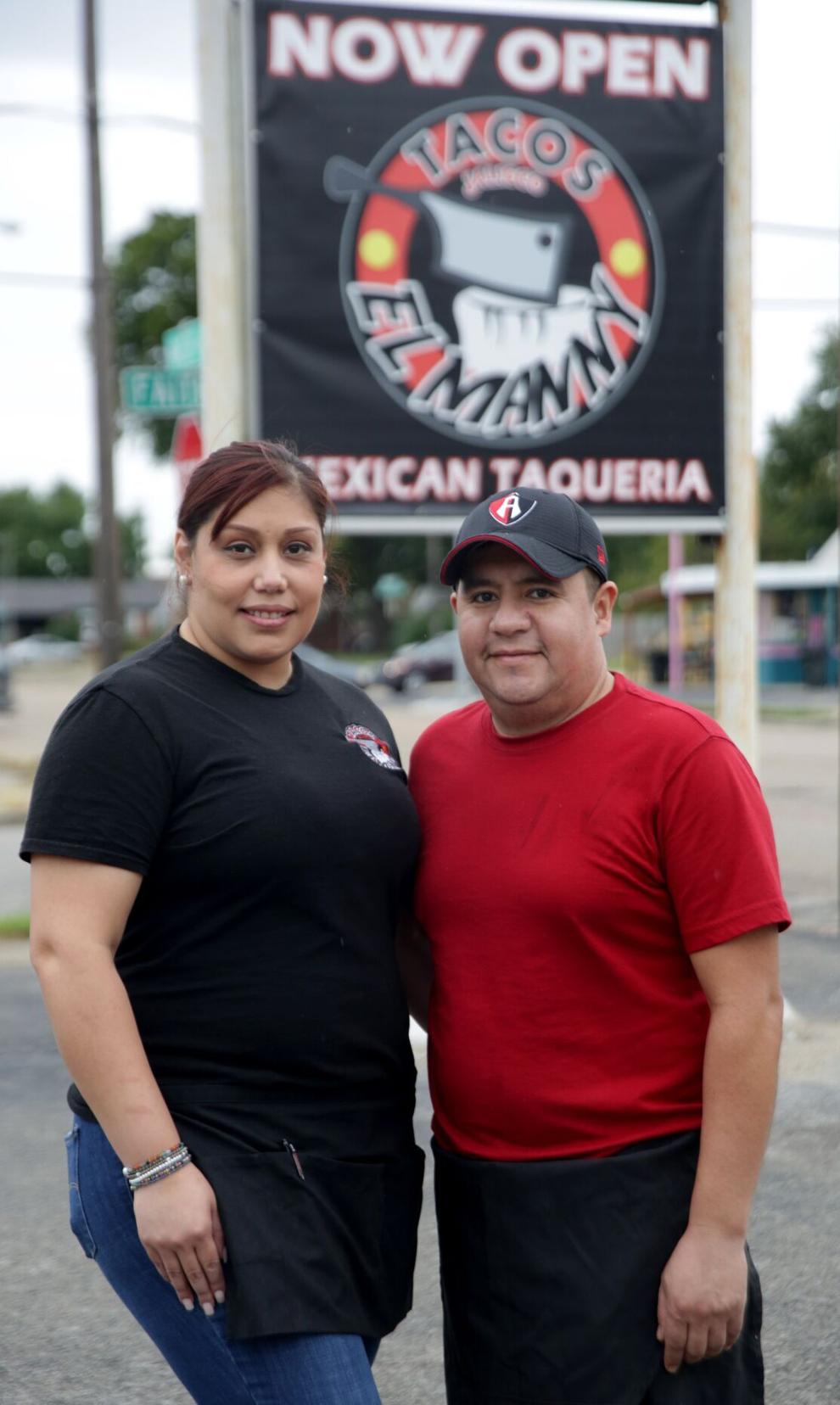 Rodriguez brought me a small squeeze bottle of a red sauce thinner and brighter than the torta ahogada sauce. Powered by chile de árbol, it enlivens the torta as a whole and, alongside the sandwich's garnish of pickled onion and a squeeze of fresh lime juice, slashes through the richness of the carnitas-style pork and a thin spread of refried beans.
If you love Mexican food, you already know to take exit 4 off Interstate 55 in Illinois and head toward Fairmont City, where you will find Mi Tierra Bonita, Tienda El Ranchito, the food truck Taqueria Mi Rodeo (the best lengua tacos I have eaten in the metro area) and other standouts along Collinsville Road. To find Tacos El Manny, head the other way at exit 4, past World Wide Technology Raceway, through Madison into Granite City.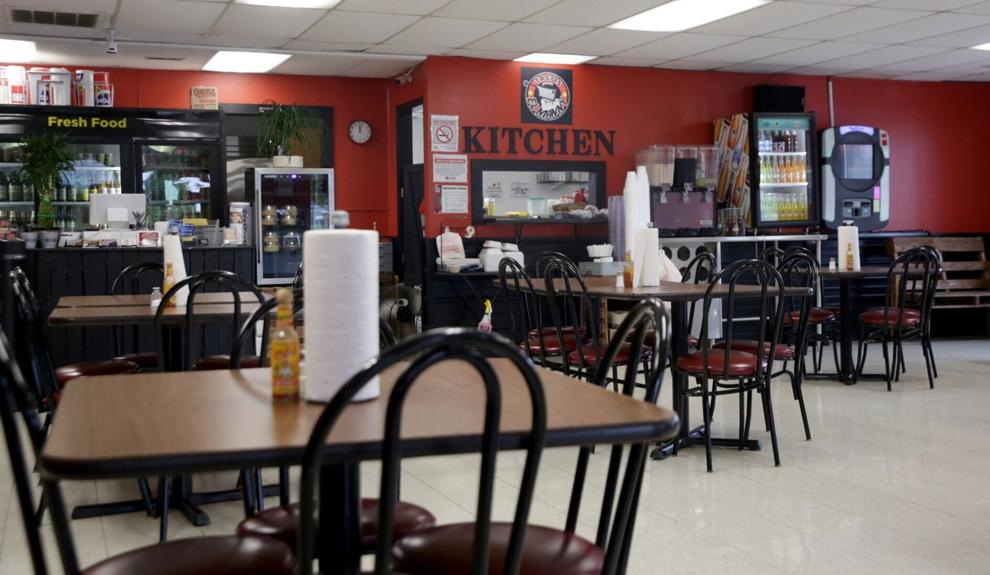 The restaurant occupies a modestly sized storefront: a dining room with the counter where you pay, the kitchen pass and the three colorful fountains that dispense aquas frescas. There is an adjoining space that effectively doubles the restaurant's space, but this is mainly empty. (Passing through this other space on your way to the restroom, you will notice it retains the ghost of an apartment's layout, with a small kitchen and, within the restroom, a shower.)
Tacos El Manny debuted in late February. I learned about its opening from a Facebook post by Minerva Lopez Montaigne, an entrepreneur and the unparalleled champion of the Mexican community on Cherokee Street. Lopez Montaigne died in June at 60. I knew her mainly from social media, though she did once step in — unsolicited, but most welcome — to help translate a conversation between myself and a Cherokee Street restaurateur. When she mentioned a new restaurant on Facebook, I took note. I hope this review pays a small, but sincere tribute to her impact.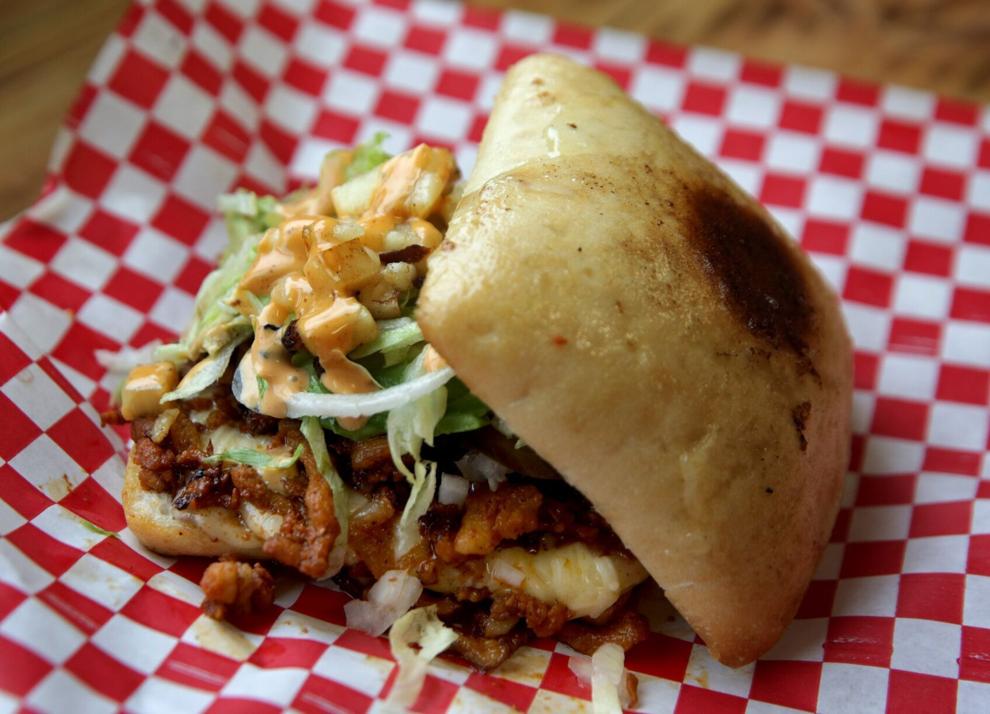 This is the first restaurant for Rodriguez and his wife, Fabi Madrigal. Rodriguez previoiusly worked as a roofer. He opened a restaurant, he told me in a phone interview, because he didn't want to be a roofer any longer. The menu of tacos, tortas and small quesadillas nods to Rodriguez's hometown of Guadalajara and the Mexican state of Jalisco more broadly. There is the weekend-special torta ahogada, and there is always birria, the Jalisco dish turned inescapable sensation.
Of course, you can order quesabirria, the tender beef slicked with melted cheese that spills out of a crisped tortilla, but the birria by itself is available as a taco and torta filling, and tucked into corn tortillas with cilantro, onion and a splash of the house red or green salsas, the meat reveals the deeply beefy flavor and collapsing texture of its long cooking. The quesabirria includes a small cup of consommé for dipping and sipping; if not as silken as some restaurants', it gives the quesabirria a welcome jagged edge of heat and spice.
As much as I have enjoyed the birria boom here and elsewhere, cabeza is the cut of beef that has become my go-to taco order. Here the cabeza is especially luscious. I like to imagine the taquero delicately draping the meat over the tortillas as you would a slice of prosciutto over a wedge of melon. Its fatty richness is as satisfying, on its much smaller scale, as a well-marbled rib-eye.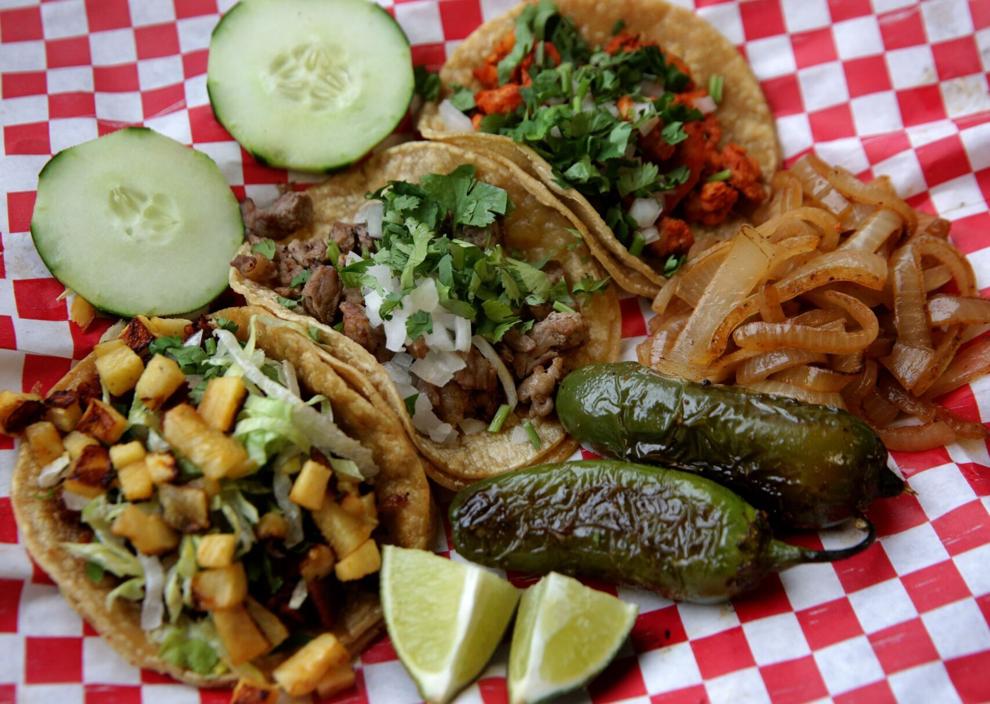 Tacos El Manny doesn't only serve beef. There are small, but plump shrimp that retain their buttery sweetness even after you have sluiced them with salsa. The al pastor pork delivers the expected pop of pineapple sweetness but also the distinct smack of the meat's marinade, redolent of vinegar or garlic (or both). Yet I keep craving the cabeza and birria here, and the suadero, too: the veal-pale cut near the cow's belly that is popular in Mexico but largely ignored in the U.S. Chopped into small bits, the pinkish meat has a pleasant, flavorful chew similar to flank steak.
The menu here is compact enough to fit on one page (Spanish on one side, English the other). You might add an order of choriqueso (fundido-style on a plate, not a dip), or you might save room for the assortment of paletas displayed in a freezer by the counter. Not housemade but a local product, these will be an especially appealing antidote when you have liberally seasoned your torta ahogada with that side of hot sauce.
Where Tacos El Manny, 2800 Nameoki Road, Granite City • More info 618-219-2858; facebook.com/TacosElManny • Cuisine Tacos, tortas and quesadillas • Hours Lunch and dinner Tuesday-Sunday (closed Monday)