The Shorty of Shorty's Smokehouse in Waterloo is the late grandfather of co-owner Anthony Hassler. Shorty hated his given name, Orville, and he was, in fact, short. Hassler liked the simplicity of Shorty's — and the irony. Shorty was the only man in Hassler's family who didn't cook. His nickname now graces one of the St. Louis area's best barbecue restaurants.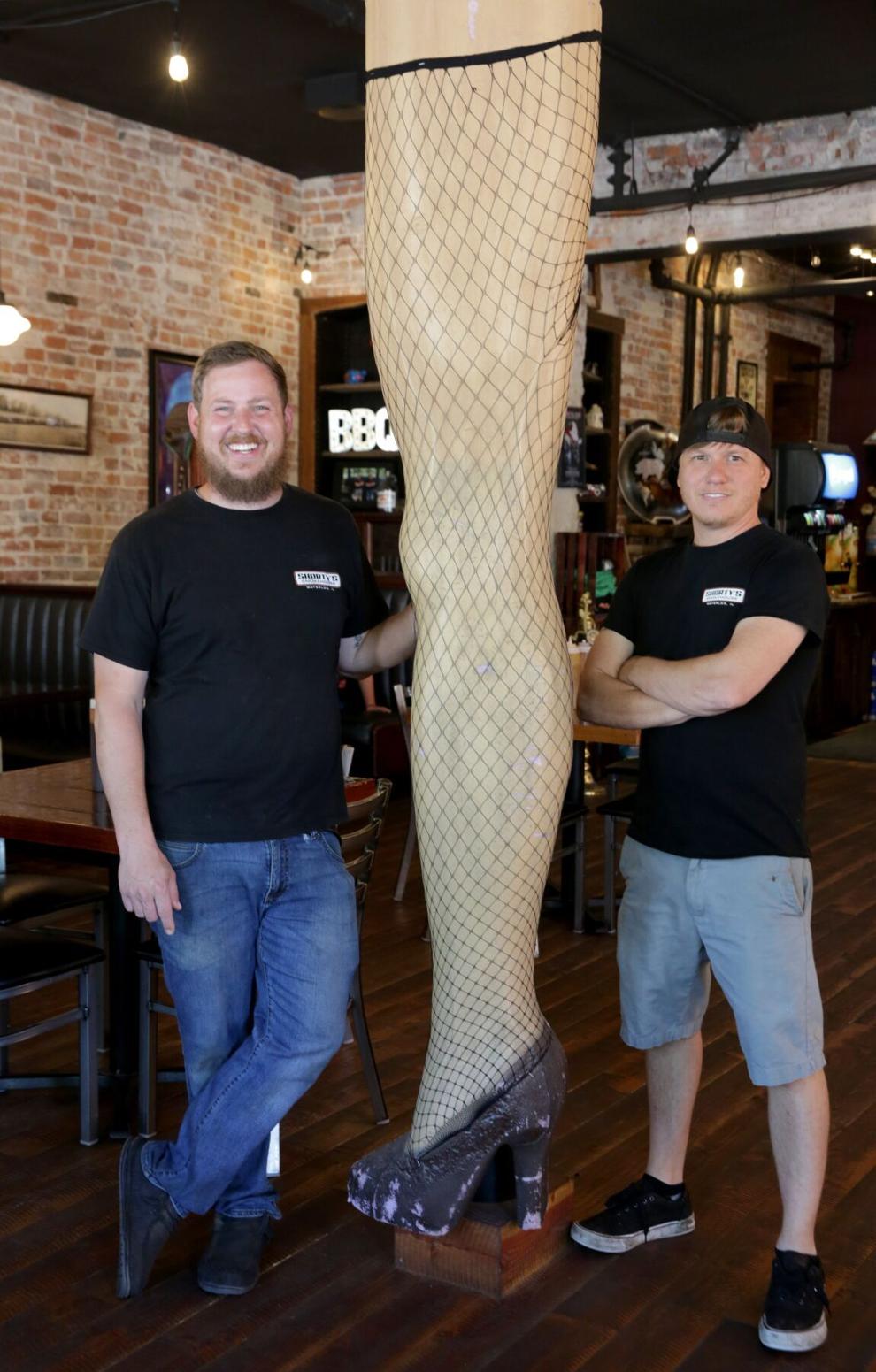 Shorty is also an inside joke about pants. Hassler and his business partner, Brandon Bauza, wear the same size even though Bauza is 6 inches shorter. An especially open-minded observer might wonder if the duo shares some mystical connection even beyond their combined skill at both brawny central Texas brisket and sticky Kansas City ribs. Growing up in Washington, Missouri, Hassler went to school with Bauza's future wife; while growing up in Waterloo, Bauza went to school with Hassler's.
Hassler and Bauza became friends while working together in the aviation industry, bonding over their love of barbecue. Bauza was new to smoking meats, Hassler told me in an interview, "so I was gonna show him everything that I knew — all my recipes, all my rubs, all my sauces, all my techniques — because I grew up in a trailer park, (and) there was not a day that barbecue wasn't being brought up or made in a trailer park, you know. It's just kind of how it goes, especially in Missouri."
The duo had already decided to open a barbecue restaurant together when the aviation industry suddenly accelerated their planning. Another firm purchased their company, leading both men to need new jobs.
They knew exactly where they wanted to open the restaurant: the historic City Hotel building in picturesque downtown Waterloo. This space was "in disarray," Hassler said, but the location next to Stubborn German Brewing Co. was ideal. He and Bauza undertook the renovations themselves. Bauza also found a new job in aviation in the meantime, while Hassler focused on the restaurant and, in his spare time, built and sold smokers to make ends meet. (To anticipate your question, the restaurant uses an Old Hickory Pits smoker as its main engine, not one of Hassler's custom rigs.)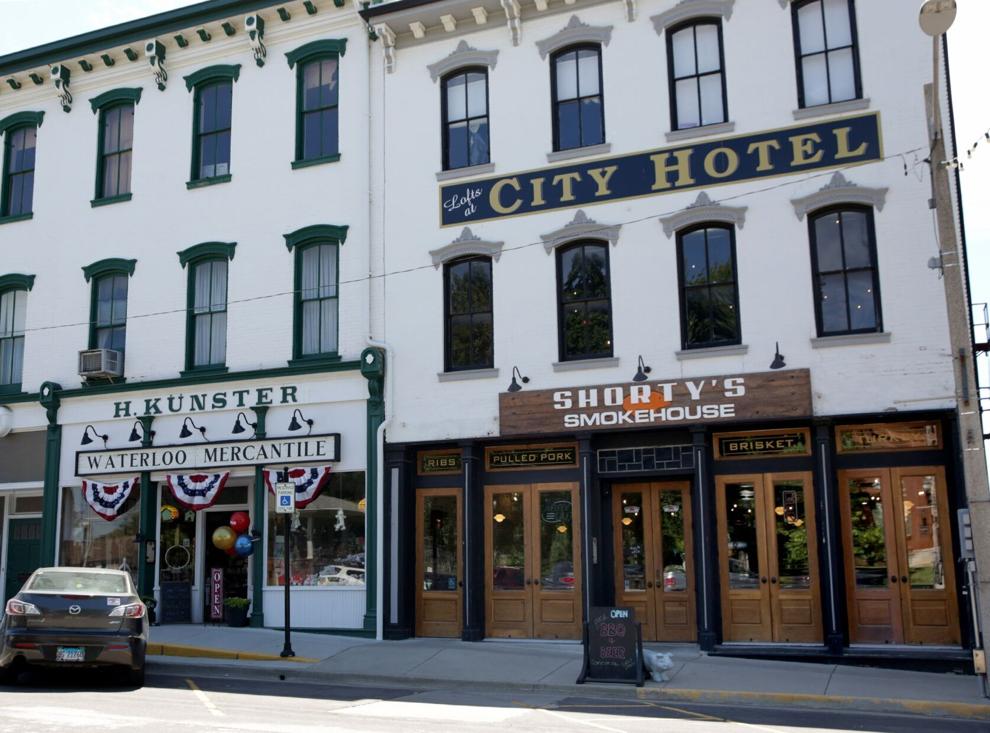 Shorty's opened in February 2019. I wish I could say I didn't make my first visit until more than three years later because of how badly the pandemic has scrambled my reviewing schedule, but I just plain whiffed on this one. More broadly, aside from highlighting Gallagher's fried chicken, I haven't given Waterloo enough attention. I aim to change that beginning this week at Shorty's and continuing later this month with a review of Pie Hard Pizzeria.
Hassler told me Bogart's Smokehouse in Soulard was an inspiration for the vibe he and Bauza wanted for Shorty's. Their dining room is more spacious than Bogart's and the overall appearance is very different, but I think I get what he meant. Bogart's doesn't look like any other barbecue restaurant, and neither does Shorty's, with its gastropub-like pairing of exposed brick and wood on one hand and its '80s-movie decor ("Ghostbusters," "Back to the Future") on the other.
You order from the counter at the back of the dining room. Bauza worked this station on my visits, and each time I ordered brisket, he asked if I preferred the fatty end or the lean. I chose fatty, of course, and he cut the meat confidently into thick slices encrusted with gnarled, peppery bark and jiggly with succulent fat.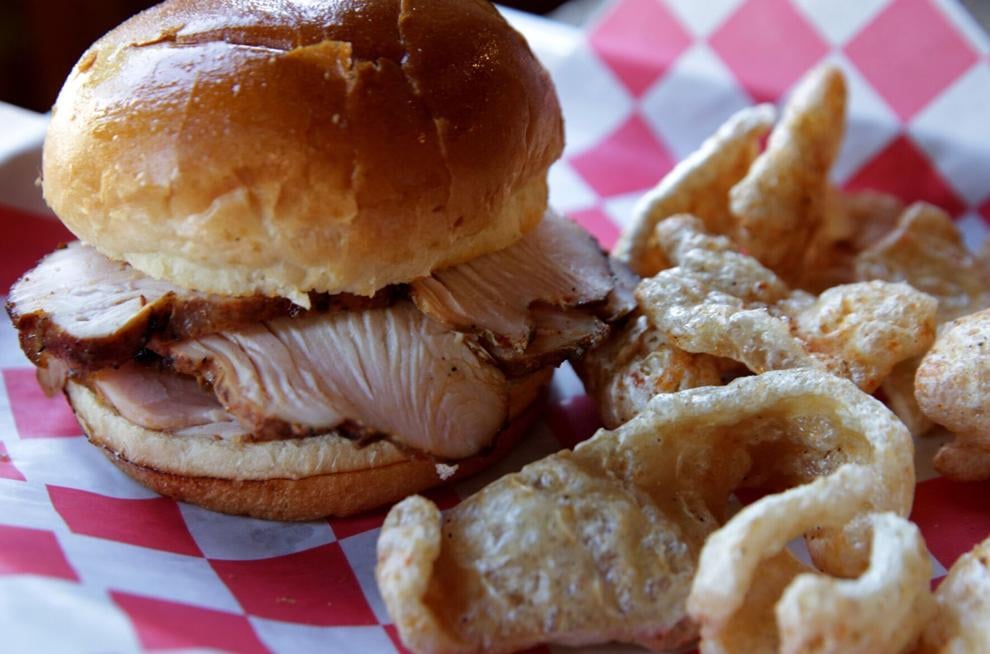 Hassler calls Shorty's barbecue "Monroe County style," and the restaurant moves with a swagger you notice only in its wake. Hickory is the wood used with all of the meats here — sticklers for tradition might want to jump to the next paragraph now — even the brisket. It imbues the beef with a smokiness ever so slightly more intense than central Texans' preferred post-oak would, and the brisket is no less compelling for the adaptation.
After your first bite of Shorty's smoked turkey, you might think hickory smoke is all the lean meat has going for it. Don't grab those squeeze bottles of barbecue sauce just yet. With each next bite, the smokiness and the natural turkey flavor yield to a surprising richness thanks to the steamed butter Hassler and Bauza infused into the meat near the end of its time in the smoker.
A more subtle trick benefits the pulled pork. After pulling apart the meat, Hassler and Bauza pour its own juices over it, and they top each serving with a dusting of their dry rub. Now, instead of trying to put together the perfect bite of luscious meat and peppery bark, you dig into a considered, complete dish.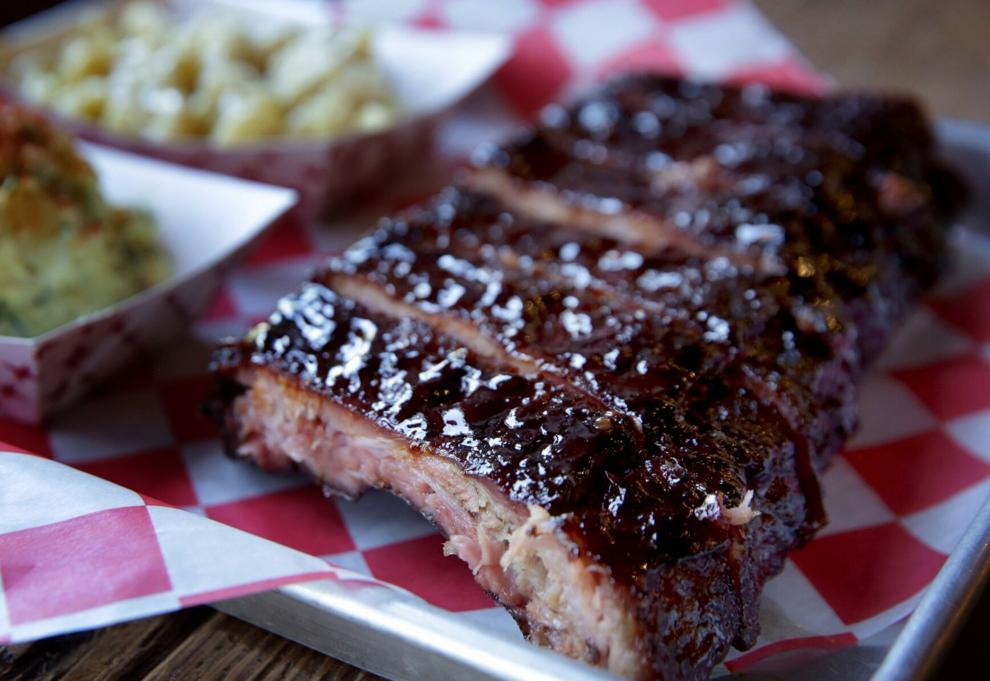 Is Shorty's pulled pork such a revelation that it overshadows the ribs? Maybe. Pulled pork rarely commands the spotlight ribs seem to earn by birthright. These are very good ribs, though, mopped with sauce while being smoked. (Hassler spent his very early years in Kansas City and nods to that tradition.) The bark is glazed but not saucy, and the meat yields from the bone with a proper tug.
Not hidden on the menu, but not as prominent as the main meats and the selection of platters and sandwiches, is Shorty's jalapeño-cheddar sausage. Add a single link to your order. This sausage snaps twice: the first juicy bite and the delayed smack of the chile, a delightful and delicious pork whiplash.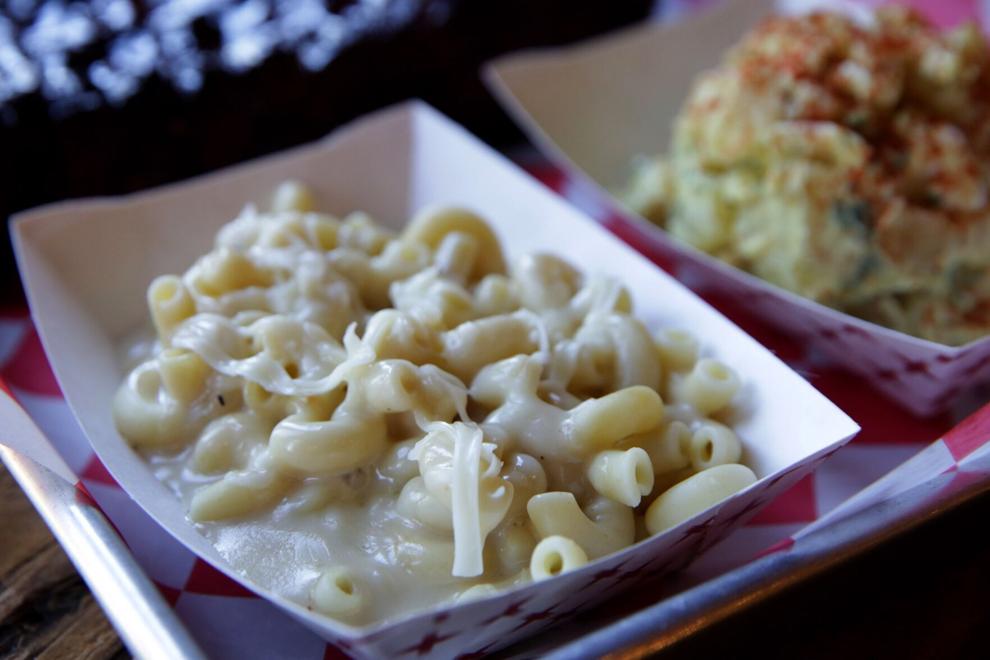 Shorty's sides don't stray from barbecue convention, but they hit the mark you want: crackling pork rinds; crisp potato chips with a kernel of chew at their heart; macaroni sauced to order with a velvety cheese sauce made with Gouda cold-smoked in-house.
On Mondays, Shorty's opens for lunch only and doesn't serve barbecue. Instead, Hassler and Bauza grind the trimmings from the previous week's brisket — the restaurant's biggest seller — and cook up double smash burgers as meaty and juicy as any of this inescapable species in the metro area. I discovered the burger promotion by accident when I visited on Monday, intending to try more brisket and ribs, a coincidence far less remarkable than Hassler and Bauza's cosmic connections, but far more practical.
Where Shorty's Smokehouse, 121 South Main Street, Waterloo • More info 618-939-7665; shortyssmokehouse.com • Menu Barbecue, including brisket, pulled pork and ribs • Hours Lunch and dinner Wednesday-Sunday, smash-burger lunch Monday (closed Tuesday)