Where to begin at Shay's Creole Smokehouse, where both the barbecue and the gumbo clamor for your attention and — is that a Reuben sandwich tucked into the bottom corner of the menu?
Well, finding Shay's is a good place to start. The restaurant is located at the Old Millstream Inn on St. Charles' historic Main Street. If the street-level entrance is closed, take the exterior stairs down to the inn's lovely, shaded patio with a view of the imposing Schlafly Bankside brewpub and the stream trickling alongside it. Study the menu on one of the patio tables, then head inside the inn's dim basement bar to place your order. Weather permitting — be generous in how you interpret that phrase — return to the patio to wait for your food.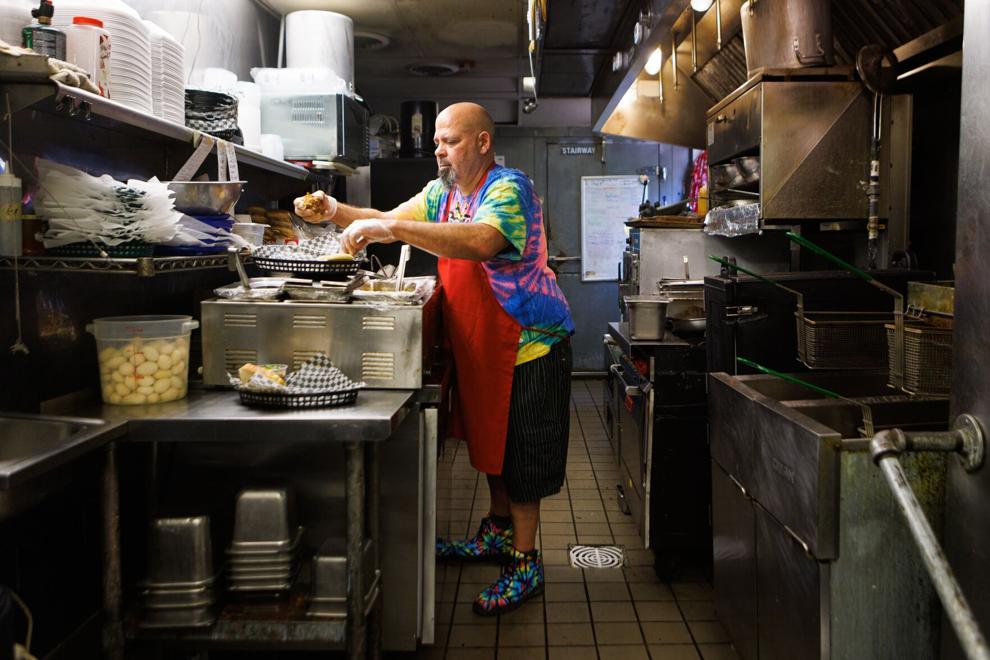 Owner, chef and pitmaster Shay Landry opened Shay's in April. His background in the restaurant industry is extensive inside and outside the kitchen. He took a job at Ruby Tuesday's while in college and over the next 10 years worked his way up from grill cook to kitchen manager, general manager and, finally, training manager, helping open new locations. From there, Shay took other corporate restaurant gigs and opened his own (since closed) restaurant, O'Shay's Pub, in the Grove in Forest Park Southeast. More recently, he joined the Pappy's Smokehouse team for several years, including stints as pitmaster and assistant manager at its Valley Park spinoff, Dalie's Smokehouse.
Landry operates Shay's as an independent business based at the Old Millstream Inn.
His wife, Stacie, worked at the inn for a decade, so he already knew its owner, Troy Gongwer. One day, he approached Gongwer with the idea for "something special," a smokehouse of his own. Gongwer told him this was a great idea.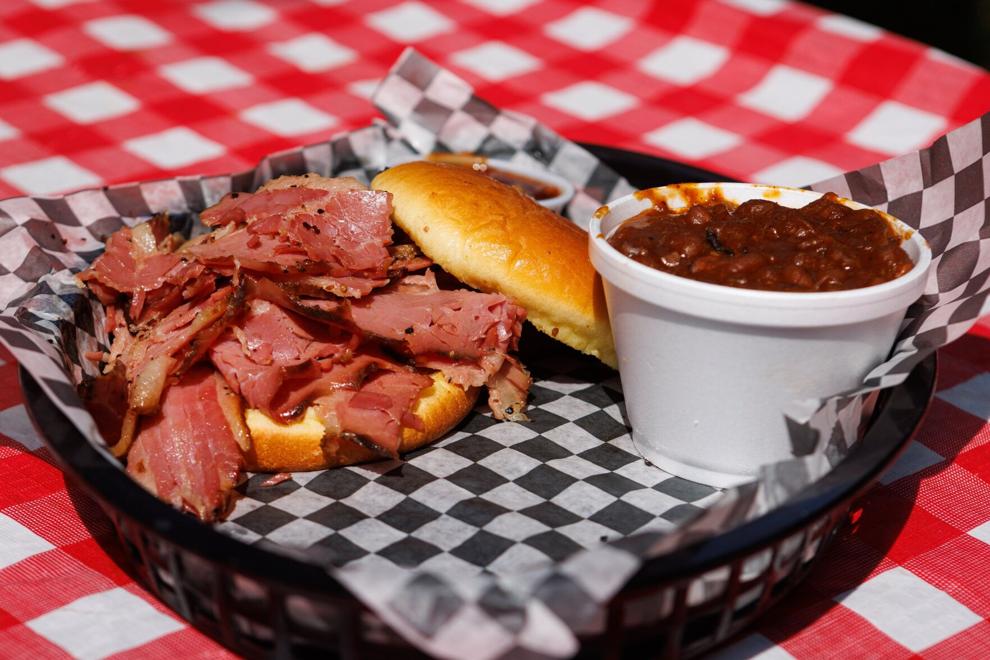 On my final visit here, sitting on the patio on a balmy June afternoon, the aforementioned Reuben collapsing in my hands under the weight of thinly sliced pastrami piled high, I came to the same conclusion. This is a great idea for Shay's and the Old Millstream Inn specifically, and it follows other smart restaurant-bar arrangements that have allowed such talented chefs as Melanie Meyer (Tiny Chef at the Silver Ballroom in Bevo Mill) and Tommy Andrew (Nomad at the Tamm Avenue Bar in Dogtown) the opportunity to thrive.
Far from a menu outlier, Shay's Reuben showcases Landry's barbecue acumen. The pastrami that towers precariously with its garnishes of Swiss cheese, sauerkraut and Thousand Island dressing between slices of marble rye bread has been cured and smoked in-house. By itself, it is one of the four meats that forms the core of Shay's barbecue selection. Thin slices make the pastrami's bark more of a peppery accent than a gnarled feature, but the meat is zippy with brine and bright, ticklish spice.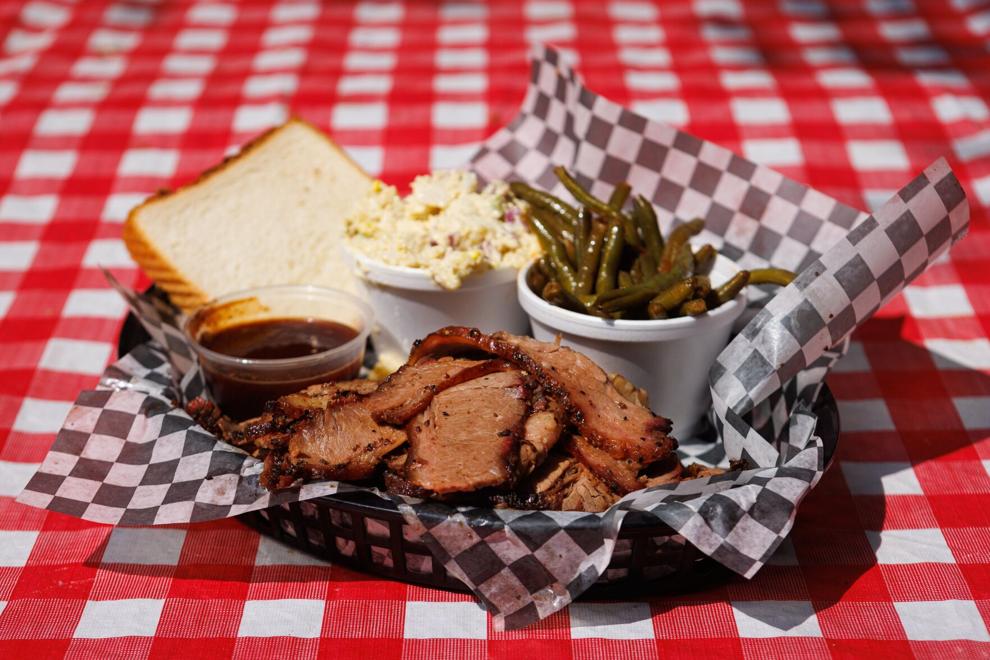 Pulled pork, pulled chicken and brisket round out the barbecue menu, which Landry prepares in an Ole Hickory smoker with cherry as his go-to wood. Pork butt smoked for 18 hours yields smoky and exceptionally tender pulled pork — not at all a given for this dish — with bits of sweet, charry meat turning up exactly when you want them. Landry also slices his brisket thin, which results in slices that are tender without the fatty lusciousness of the traditional Texas-style. The meat does show a fine balance of its natural flavor with smoke, pepper and a hint of sweetness — a style the menu calls a Texas-St. Louis hybrid.
(In typical barbecue-restaurant fashion, the meats are available as sandwiches or platters. Most of the sides are also of the expected variety: crisp fries; creamy mac and cheese; tangy, sweet, meaty beans.)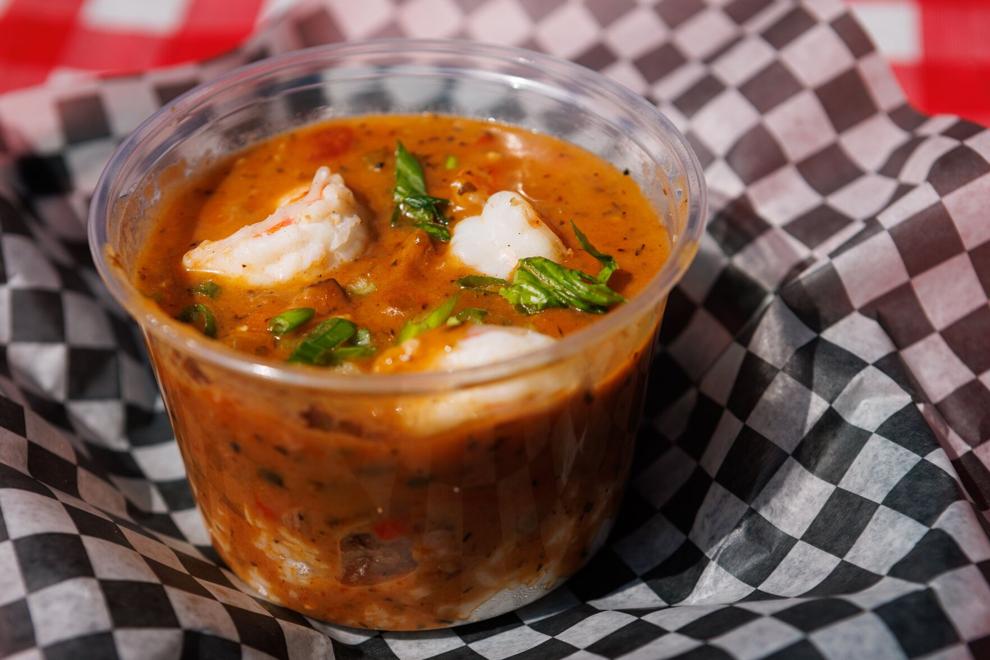 Landry also makes use of brisket in Shay's chili, a moderately spicy concoction thick with beans as well as the small, firm pieces of meat and playfully topped with Fritos and cheese. Even more intriguingly, the brisket also appears in Shay's etouffee, where it acts as a bass note counterposing plump, sweet shrimp in a rich tomato-cream sauce over rice.
Even when the menu doesn't literally bring them together, Shay's fusion of barbecue and Creole fare feels seamless. Landry's father is a native of Lake Charles, Louisiana, and Landry told me he himself has been making gumbo since he was 10 years old. At Shay's, Landry prides himself on fresh stock and golden dark roux as the gumbo's base, with teasing notes of cayenne, black pepper and onion powder, all of it supporting the hearty assembly of chicken, crawfish and andouille.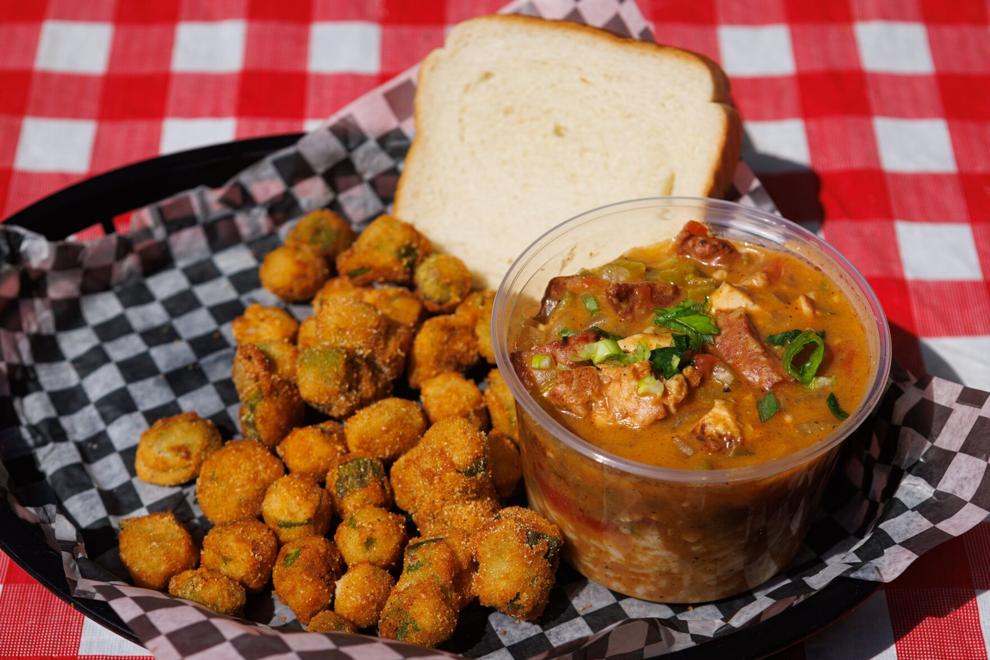 The Creole menu, or "Cajun and Creole Goods," to use the exact terminology, is compact, with red beans and rice with andouille the only dish I have yet to mention. Still, in its own way it's as smart a gambit as Shay's partnership with the Old Millstream Inn. The barbecue boom might have peaked last decade, but a restaurant with a talented chef and a fresh approach to familiar fare is always on trend.
Where Shay's Creole Smokehouse at the Old Millstream Inn, 912 South Main Street, St. Charles • More info 314-852-2803; shayscreolesmokehouse.business.site • Menu Barbecue and Creole fare • Hours 11 a.m.-8 p.m. Thursday-Friday, noon-8 p.m. Saturday, noon-4 p.m. Sunday (will close early if sold out; closed Monday-Wednesday)