At Sado, the spectacular new sushi restaurant on the Hill, you might see the chef and owner Nick Bognar fleetingly, if at all. He stands behind Sado's sushi bar most evenings, as you would expect, but that sushi bar isn't the focal point of the restaurant's spacious design. It occupies a small area to one side of a much larger room with dining tables and the beverage bar; to another side of that room is a second, even bigger dining room. While you can make a reservation specifically to sit at the sushi bar, you don't need to do so.
Contrast this with the heady, pre-pandemic debut of Bognar's other spectacular restaurant, Indo in Botanical Heights. When Indo opened in 2019, the sushi bar stood just inside the front door, and Bognar held court there before a scant six seats — seats that were all the more coveted when Bognar served one of his omakase dinners, guiding diners through some two dozen bites of his choosing, from traditional nigiri sushi to dishes that drew on his Thai heritage to one cheeky piece of grilled sea trout inspired by the Cheesecake Factory.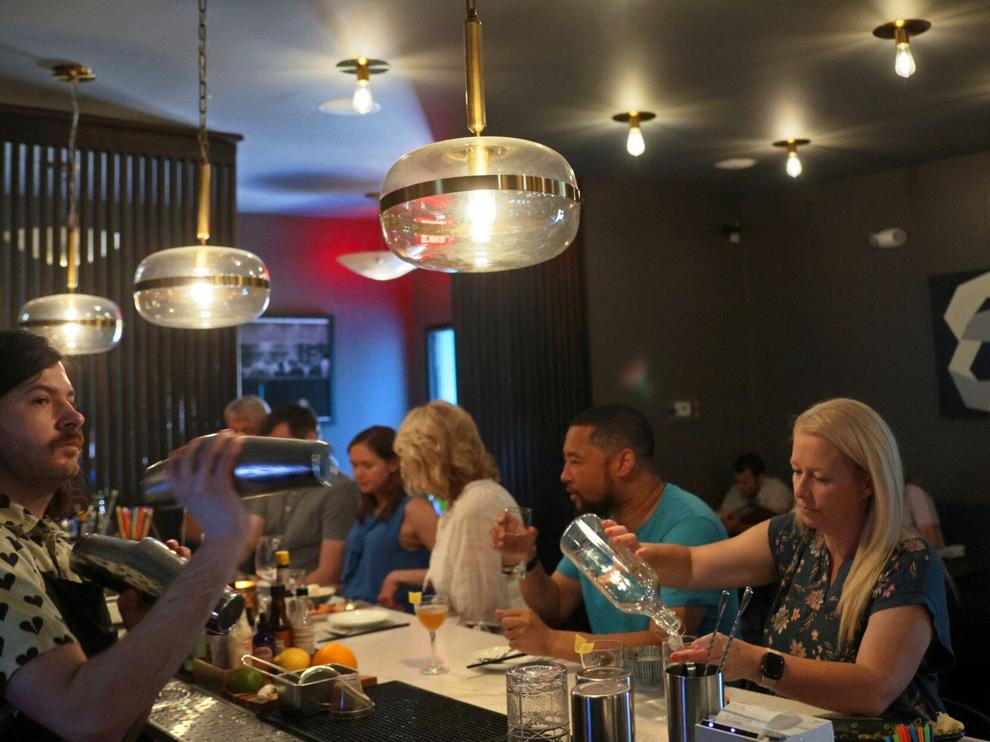 Bognar does plan to introduce omakase dinners at Sado once the restaurant's all-season patio with its own sushi bar is ready. Still, you won't confuse Sado with the austere, staggeringly expensive omakase parlors that have come to define New York City's sushi scene. Even calling Sado a sushi restaurant — or a new restaurant, for that matter — is misleading. As at the original Indo, here you can build an impressive multicourse dinner without a single order of nigiri or sashimi. (Indo has since replaced its nigiri menu with the handrolls called temaki and converted its bar from sushi to cocktails.)
You can begin that dinner with Sado's crisp, plump crab Rangoon, which mercifully don't aspire to be anything more than crab Rangoon. The crab meat is imitation, the cream cheese is abundant, and the dipping sauce is sweet-and-sour. Those crab Rangoon are one of several dishes that nod to Nippon Tei, the beloved Ballwin-area restaurant that Bognar's mother, Ann, founded in 2001 and where Nick himself took over as executive chef six years ago, launching his remarkable rise to the top tier of St. Louis chefs.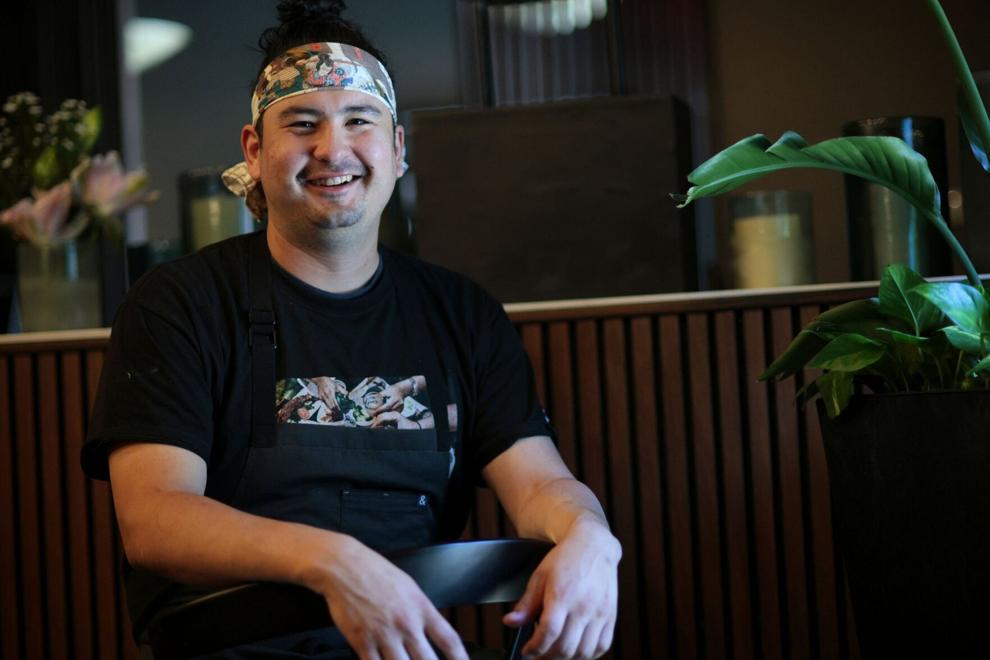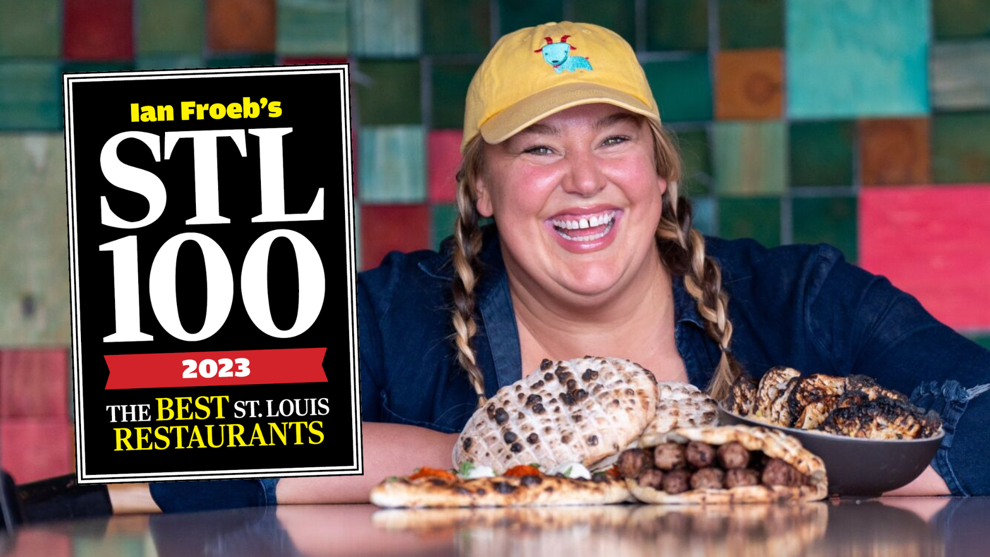 The Bognars closed Nippon Tei at the end of February, a month before Sado opened, and the new restaurant isn't a relocation or reinvention so much as a fusion of Indo's brain and Nippon Tei's heart. Bognar continues to push St. Louis' sushi culture forward with his enthusiasm, curiosity and a fastidious approach to each piece of nigiri that suggests he stows a jeweler's loupe in his knife roll. While he can dazzle you with perfect portions of fatty otoro (with or without caviar), creamy Hokkaido uni and luscious king crab, I remember the unexpected pieces most vividly.
On these visits, that piece was nodoguro, or blackthroat seapearch, which I don't think I've eaten before: a piece of pale pink flesh adorned with a sliver of bird's eye chile. This is a fatty fish, one that Bognar might have seared, as he does with his excellent benitoro (salmon belly) nigiri, creating a texture like grilled steak. Instead, from that morsel of chile blossomed a smoky, fruity heat that evokes the grill while also intensifying the nodoguro's oceanic sweetness.
This perfect bite needs no further accent, but Sado's staff won't turn up their nose if you ask for soy sauce. They might even offer it themselves first. And amidst the buzz of the year's hottest new restaurant and the insistent pulse of its throwback pop soundtrack, you can hear the echoes of the countless St. Louisans who tried sushi for the first time at Nippon Tei. The selection of makimono includes California and spicy tuna rolls alongside shibo maki, a luscious duo of salmon belly and avocado sparked by lemon zest, togarashi and the pop of salmon roe.
Diners familiar with Indo and Nippon Tei alike might still need guidance through Sado's menu, preferably while enjoying sake, wine or a cocktail from beverage director Kira Webster's list. The main selection of sushi and sashimi is impressive enough, whether you prefer straightforward salmon, the earthy sweetness of misu (ocean trout) or something decidedly unfishy, like meaty kinoko (mushroom) nigiri. Tucked into the front of the menu, however, is a separate sheet with a "Fish Market" selection of seasonally available nigiri. Here, now, you will find the nodoguro and some of the most luxe options.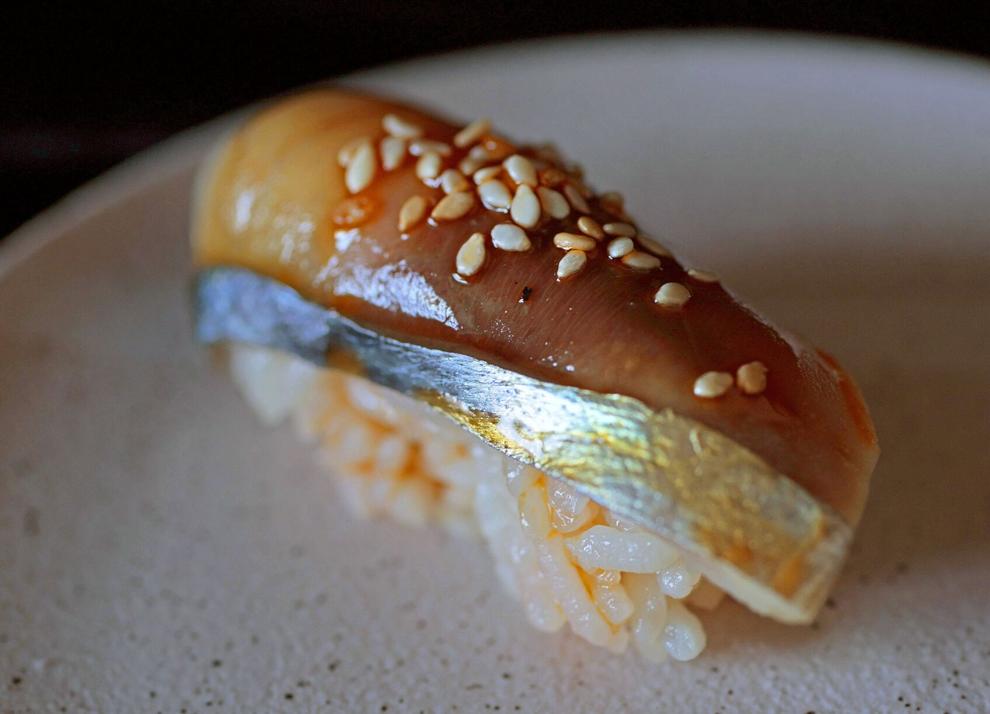 Like Indo's original menu, Sado divides its appetizers and small plates into cold and hot "tastings." Cold options include one of Indo's signature dishes, the Isaan hamachi, a composed sashimi dish that riffs on Thai flavors with a coconut-enriched version of the fish sauce nam pla. If you know that dish already, skip ahead to kanpachi (amberjack) cured in black tea and served in a black-tea ponzu sauce. The silken slices of fish don't taste like tea, per se, but the tea does impart subtle citrus and floral notes. If the kanpachi isn't as flashy as the Isaan hamachi or some of Indo's other standouts, it shows Bognar's maturation and confidence in the kitchen.
Sado's menu isn't as playful as Indo's, either, though Bognar does pay tribute to Hill tradition (the restaurant occupies the former home of Giovanni's, after all) with tempura-fried broccolini topped with a generous grating of Parmesan. You could easily skim past the brief selection of tempura dishes, including excellent black tiger prawns, tender and juicy inside their thin jacket of batter. These would fit among the hot "tastings" — the aforementioned crab Rangoon; sticky steamed buns with a sandwich-sized serving of pork belly; the umami-rich custard chawanmushi with crab, enoki mushrooms and a soignee touch of uni on top — but are listed separately.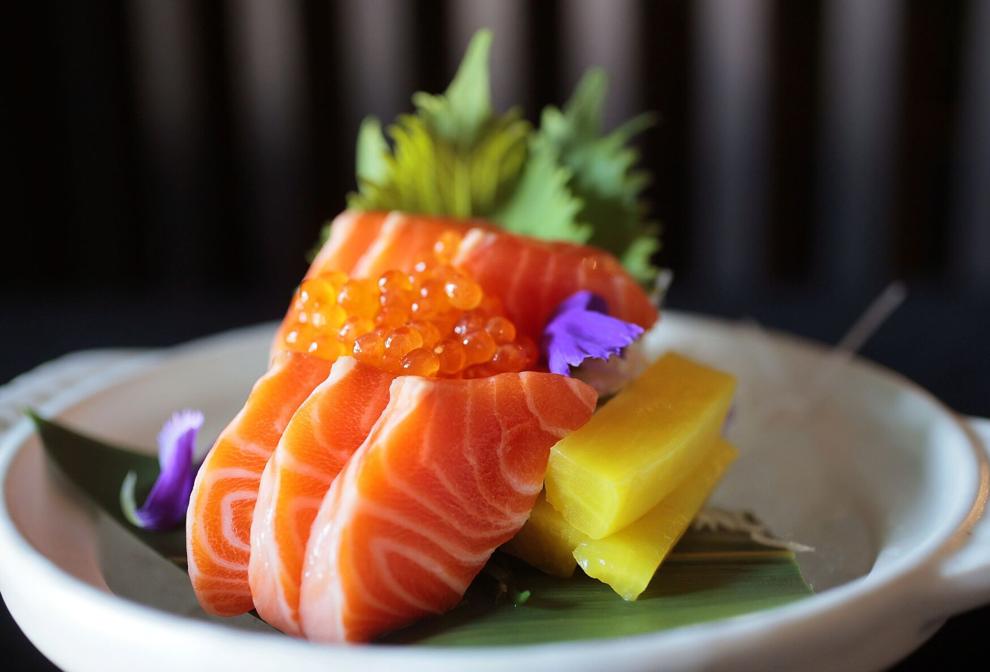 I haven't mentioned the robata menu yet, dry-aged fish and other proteins grilled in the traditional Japanese style using white binchotan charcoal. This, too, is divided between the regular menu and specials listed on that sheet tucked into the front of the menu. Does it likewise feel like a second restaurant concept tucked into Sado? A little. The kitchen is already showcasing the versatility of that grill, marking tender, red curry-kissed octopus with a sharp char and applying a much lighter touch to soy-glazed, overwhelmingly luscious A5 wagyu beef.
By the end of a single visit, you will understand why Bognar's relatively low profile makes sense. It takes a team operating at peak performance to produce, explain and serve a menu this ambitious efficiently and, at the table, warmly. (Notably, the bill includes a 20% service charge that is shared among all employees both front and back of the house.) The cuisine is very different, but in its egoless, enjoy-yourself vibe, Sado reminds me of Matt McGuire's two restaurants, Louie and Wright's Tavern.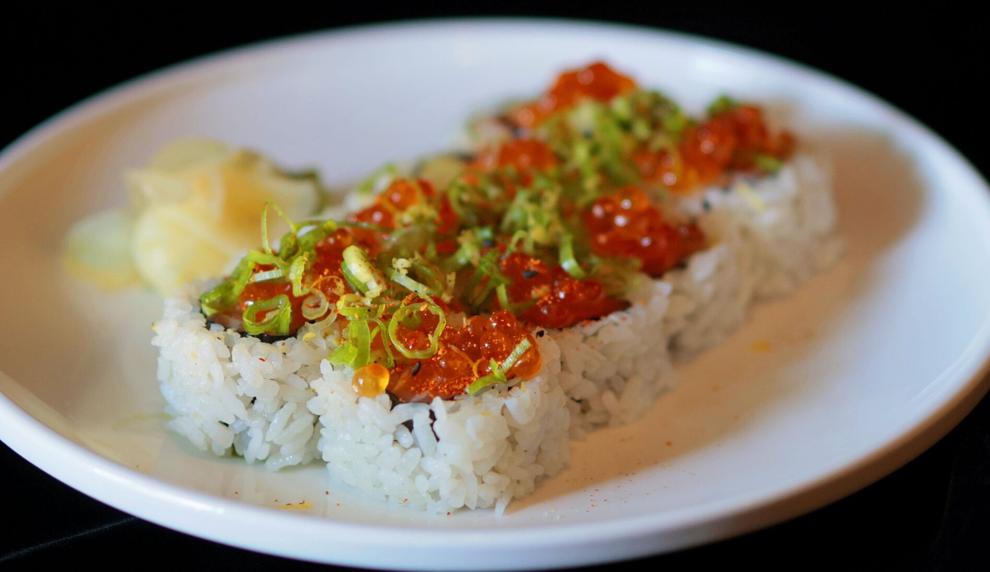 Which is to say: You should make a reservation, especially for a prime-time table. That said, Sado does welcome walk-in diners, and while I wouldn't call it a neighborhood restaurant — even if you skip the $75 wagyu and other splurges, all your nigiri and rolls and tastings hot and cold will add up — it is a place you will want to return far more often than the next date night or special occasion.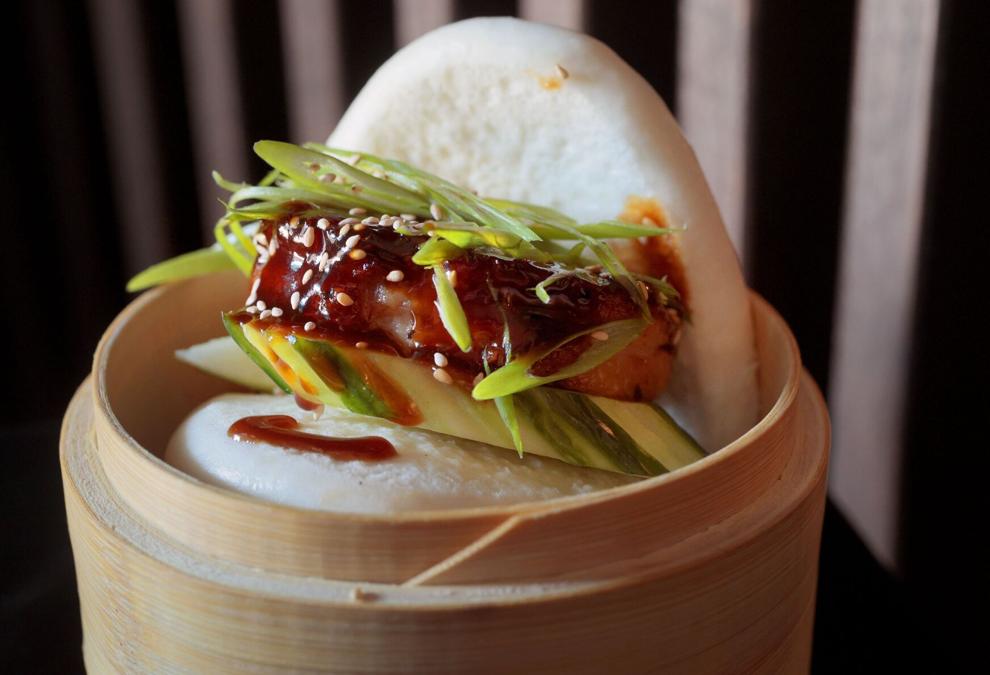 Where Sado, 5201 Shaw Avenue • More info 314-390-2883; sado-stl.com • Menu Sushi and other Japanese and Southeast Asian fare • Hours Dinner Tuesday-Sunday (closed Monday)