To find the Kitchen, look for the sign for the previous occupant of its Florissant address, Chinese Gourmet Restaurant, the words in red against a white background with a stylized green "roof." The Kitchen, which opened in November, has adopted a boxy exterior design you might not instinctively register as a restaurant, and its entrance is to one side and toward the back of the building.
Inside that entrance is a counter for ordering and picking up takeout and seating at exactly four tables. Though small, the space is inviting, with a cheery yellow-and-white color scheme and botanical decor. A neon sign spells out the restaurant's name on one wall. In a bigger, buzzier spot, this sign would undoubtedly serve as the backdrop for a parade of customer selfies.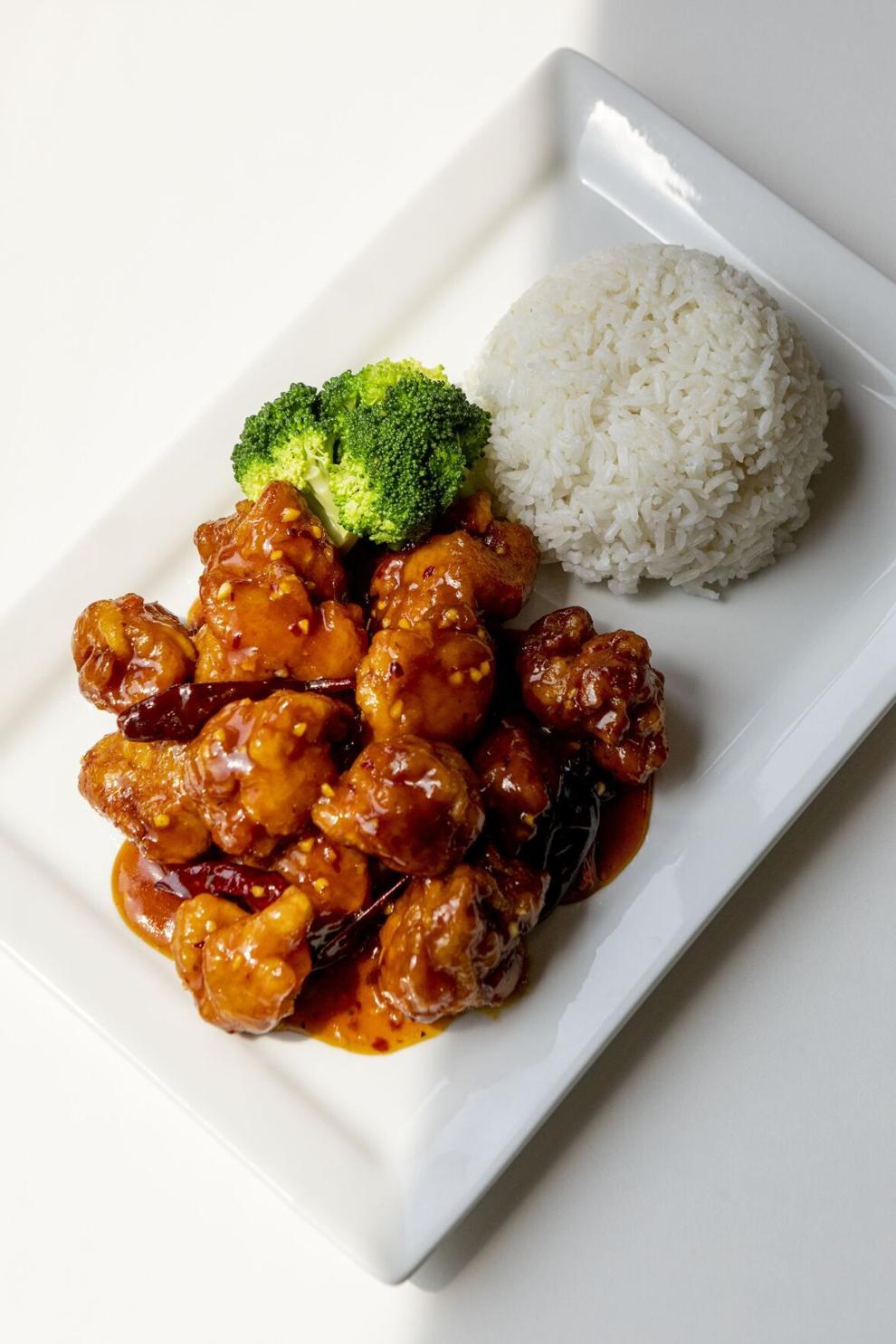 It still might at the Kitchen. This is the sort of restaurant that works its way into your monthly or weekly rotation, where the generic name makes perfect sense as the shorthand for your Friday lunch or Saturday dinner ritual. As a restaurant critic, I can tell you to choose with confidence from the broad menu of Chinese, Vietnamese and Thai fare. Dining on my own dime, I will return for the hot-and-sour soup and General Tso's chicken.
Both are among the best examples of the dishes I have eaten in St. Louis. The soup is precisely as piquant and brow-dampening as you want — whetting your appetite without saturating your palate — with a savory depth it so often lacks elsewhere. The Kitchen's General Tso's sauce charges the chicken with definite heat and a playful tanginess I can't quite pin down. Citrus? Vinegar? Both? Or something else besides? It never tips into gloppy sweetness, and the chicken stays crisp from first piece to last.
Should I add a vegetable to my order? Make it the snappy-tender green beans punched up with garlic in a light-bodied but umami-rich oyster sauce.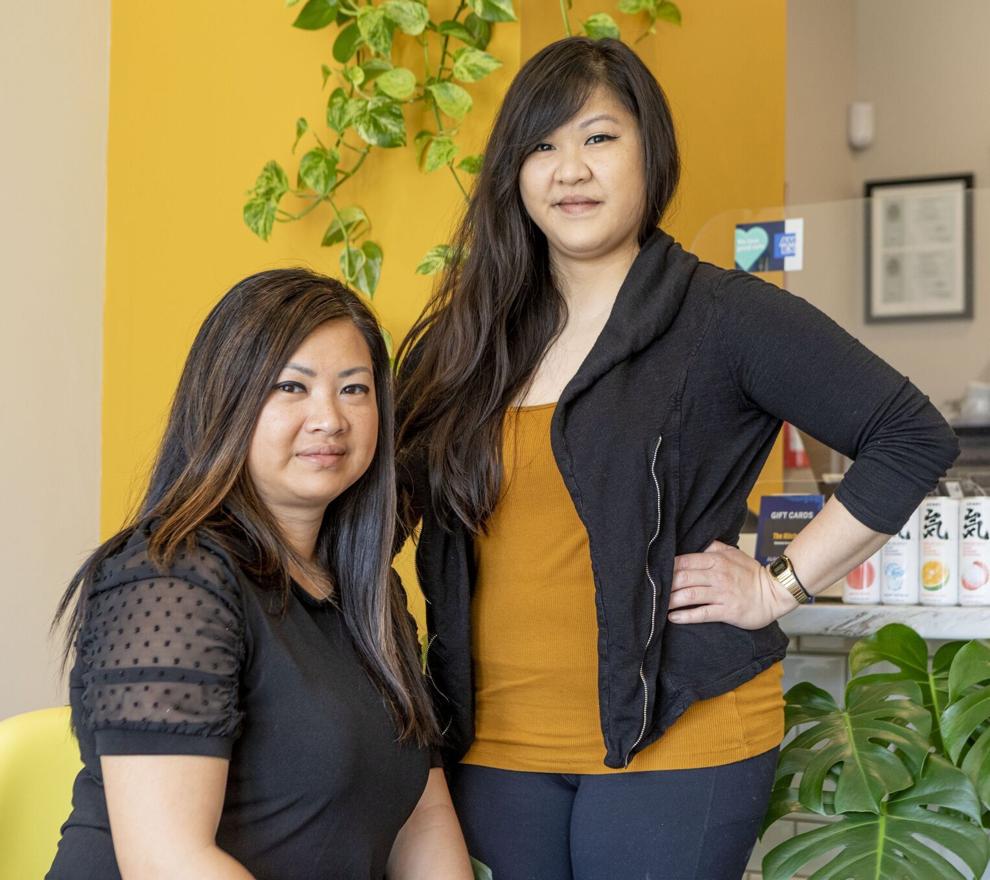 The Kitchen is a new restaurant and a new chapter of a family's legacy. The owners, sisters Mary Nguyen and Kristin Liu, grew up in Chinese Gourmet Restaurant, which their parents opened in 1984 after immigrating to the United States from Vietnam. Their mother, Tram Nguyen, became very well known in Florissant, the sisters told me in a joint phone interview. If she didn't know every regular customer by name, she knew their order.
Tram would continue to operate Chinese Gourmet Restaurant until her retirement in 2017. She also opened Bamboo Bistro downtown. As children, the sisters helped in the Florissant restaurant. It was the family business, after all. About 10 years ago, their mother needed help with the business, and Mary stepped in as manager of Bamboo Bistro.
Tram died in February 2020. Bamboo Bistro closed temporarily to let the family handle the arrangements. Then the pandemic hit. The restaurant, which operated at lunch as a buffet, closed again. After a brief attempt to reopen found little activity downtown, Bamboo Bistro shuttered for good.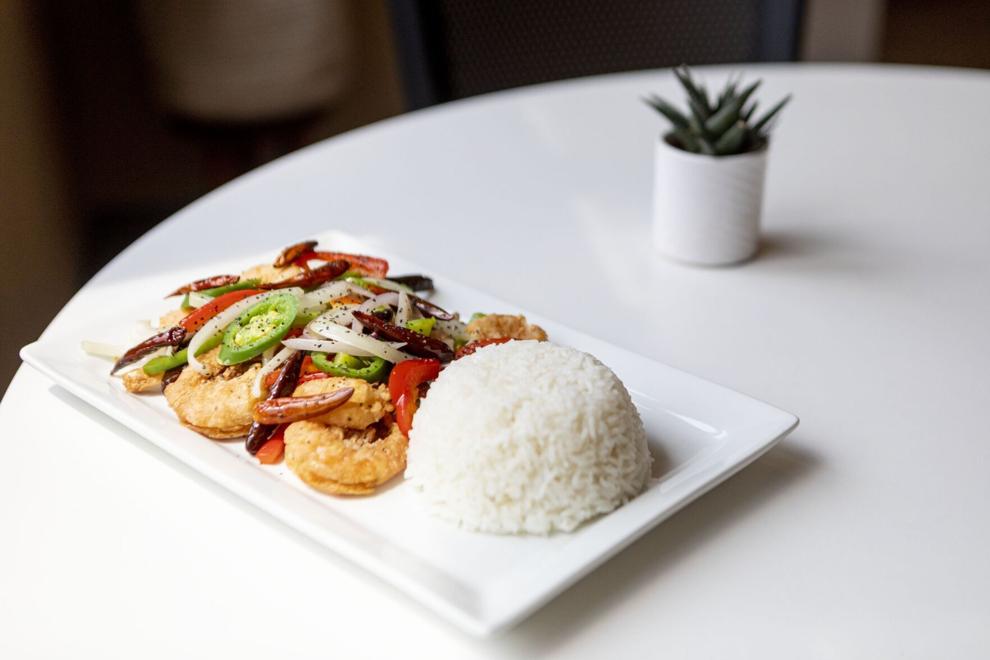 The family still owned the Chinese Gourmet Restaurant building in Florissant, though, and the sisters decided to bring it back under a new name with a more contemporary fast-casual format. Joining them at the Kitchen are two veterans of the family business. Their aunt, Dung Nguyen, co-owned Bamboo Bistro and managed it alongside Mary. The chef Tony Le has worked for the family for more than 20 years, and Tram herself taught him her recipes, which he cooks from memory.
Those recipes range from American Chinese and even more specifically St. Louis favorites (crab Rangoon, St. Paul sandwiches and, to expand statewide, Springfield cashew chicken) to a fine rendition of pad thai, the rice noodles slicked with an effectively restrained, just-sour-enough tamarind-peanut sauce.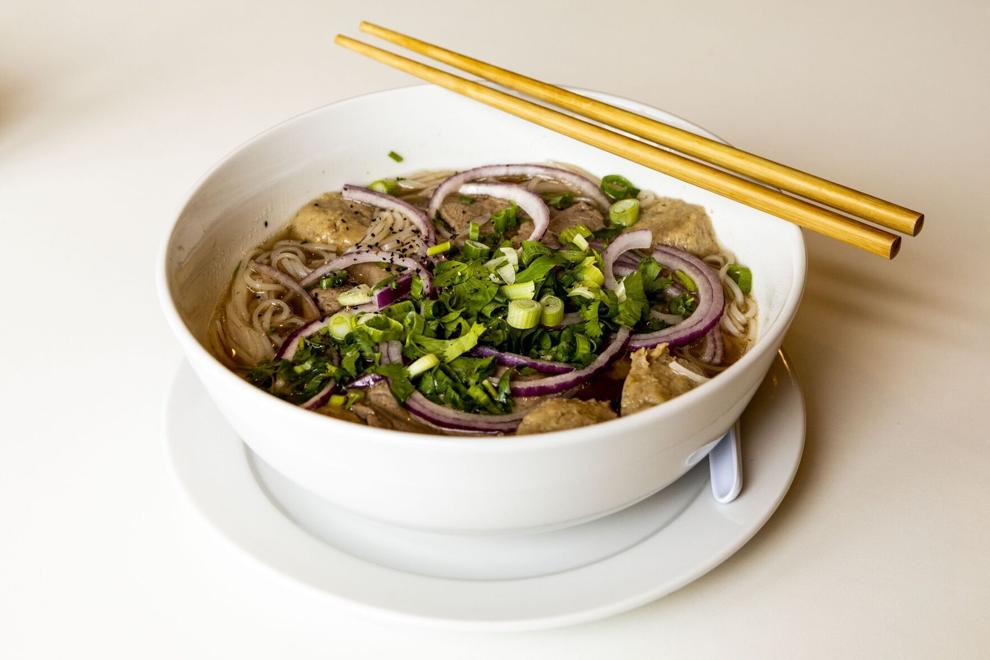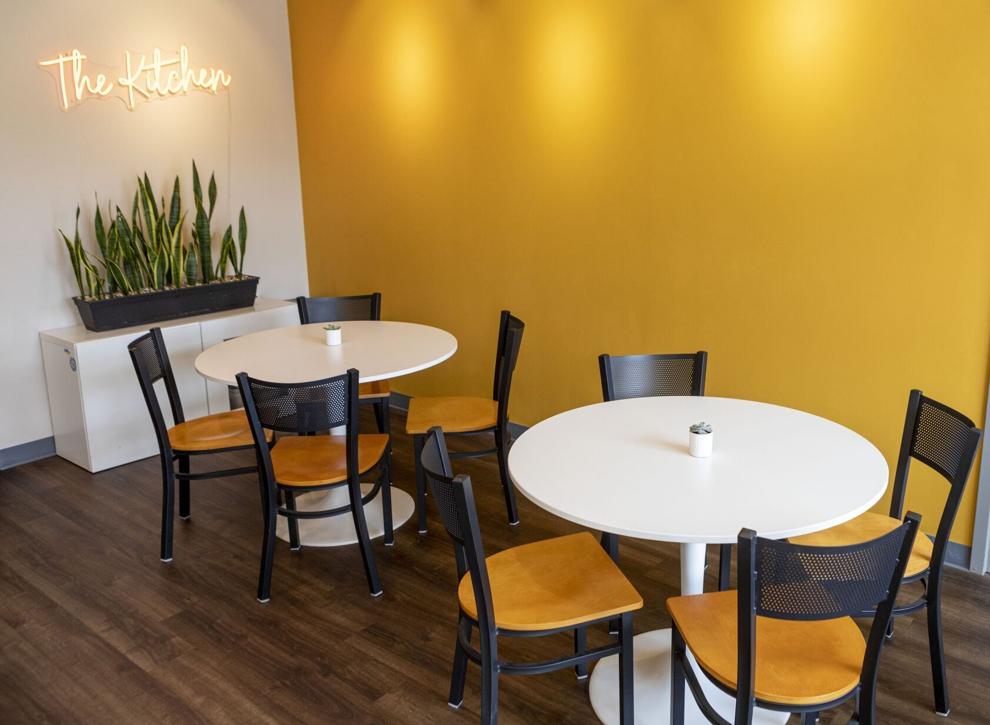 Here red curry is one of several stir-fry options, with the protein of your choice. (Very good kung pao sauce is another.) The dish isn't as thick as a Thai-style curry, which makes the pungency of the curry paste and the bite of the lemon grass even more vibrant. The Kitchen's take on tom yum needs to borrow some of that vibrancy. One spoonful sings with lemongrass, galangal or lime leaves, while another tastes mainly of salt.
I will return to the Kitchen for the hot-and-sour soup, but I will also make time for another bowl of the restaurant's pho, which finds that pocket between fragrant warming spices and a long-simmered meatiness boosted by both thinly sliced steak and beef meatballs. Nearly as compelling, among the relatively few Vietnamese dishes, is the shaking beef, the cubes of tender steak so deeply, complexly browned in the wok that I almost didn't miss the typical dipping sauce of salt and black pepper in lime juice.
I have put my go-to Kitchen order in print. You might not need to resort to such measures. Six months after opening, Liu told me, she is starting to remember regular customers' orders — and those who were also regulars at Chinese Gourmet Restaurant have noticed:
"They're just like, 'Oh, your mom was the exact same way. I would call up the phone. She'd recognize my phone number and immediately know I was gonna order chicken fried rice, no onions.' Which is just really funny that it's already starting to happen that way in such a short period of time."
Where The Kitchen, 14065 New Halls Ferry Road, Florissant • More info 314-831-9292; the-kitchen-asian-restaurant.business.site • Menu Chinese, Vietnamese and Thai fare • Hours Lunch and dinner Tuesday-Saturday (closed Sunday-Monday)