On the first Saturday evening of April, guests milled about the plants and pots on display inside Bowood Farms while waiting for a table at Bowood by Niche. The Central West End garden shop had closed for the day, and in much of the airy space, the light was shading from dim to dark, especially in contrast with the warm glow of the restaurant's elevated bar area, which overlooks the shop from what in that moment might as well have been a stage. An otherwise unremarkable 15 minutes felt charged, a thrill more uncanny than illicit, unless you were looking to purloin some succulents.
Anticipation followed me up past Bowood by Niche's bar into its packed dining room. I had eaten in here on a previous daytime visit, so I already knew the space is brighter and calmer than a typical weekend hot spot, with off-white walls and modest décor favoring plants and framed pictures thereof.
Yet now I heard the buzz and clatter of overlapping conversations, of friends sharing bites from their plates and tips about other restaurants. A group of young college students orchestrated TikTok snippets of their meal. I admired their technique as I took an off-center photo of my short ribs.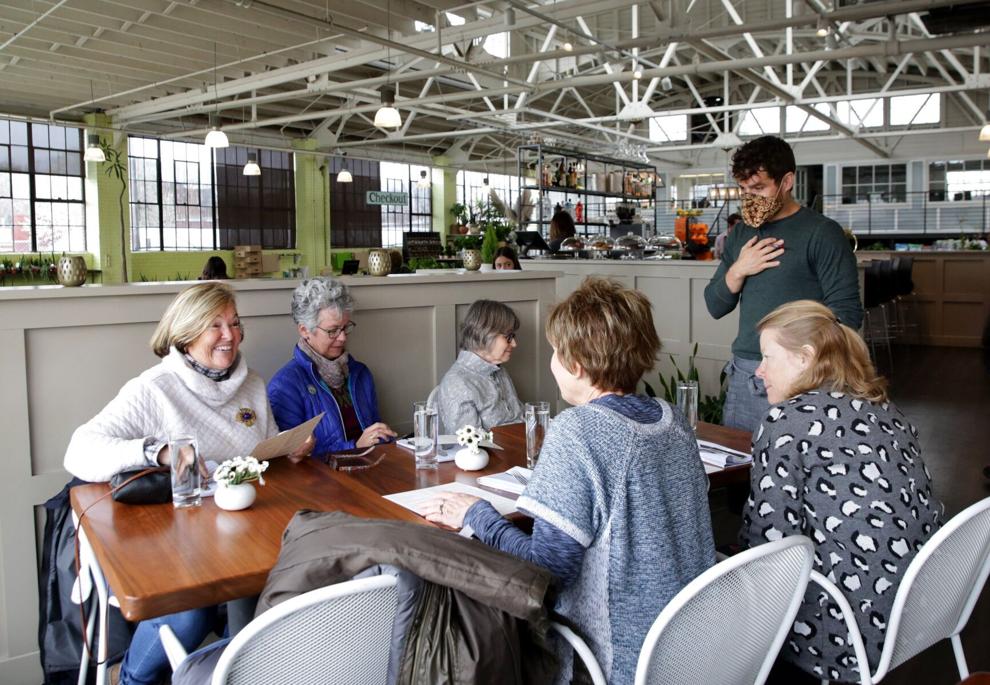 I expected Bowood by Niche to be popular as soon as it debuted last November. As its name suggests, this is a new venture from Gerard Craft, the acclaimed chef and restaurateur of Brasserie by Niche, Pastaria and Cinder House as well as the late Niche, where his work earned him the "Best Chef: Midwest" James Beard Award in 2015.
(In fact, Bowood by Niche is one of several projects Craft has undertaken over the harrowing past two years. He converted his Clayton Italian restaurant Sardella into Pastaria Deli + Wine, a sandwich shop, and he refashioned Taste in the Central West End into the Brasserie adjunct Brass Bar. He will soon open Fordo's Killer Pizza in the Food Hall at City Foundry. I include all of this as praise. Bowood by Niche doesn't feel like one more ball Craft's Niche Food Group is juggling. It's a smooth, confident operation.)
Bowood by Niche is also the successor to the beloved Cafe Osage, the former restaurant inside Bowood Farms. Cafe Osage closed in November 2020, unable to translate the charms of its brunch into a takeout model that could weather the pandemic's first year. If Bowood by Niche doesn't try to resurrect Cafe Osage exactly, it hews closely enough to that restaurant's spirit to guarantee, I expect, many years of eggs poached and fried, of cups of coffee and bloody marys lingered over as lazy Sunday morning turns into lazier Sunday afternoon.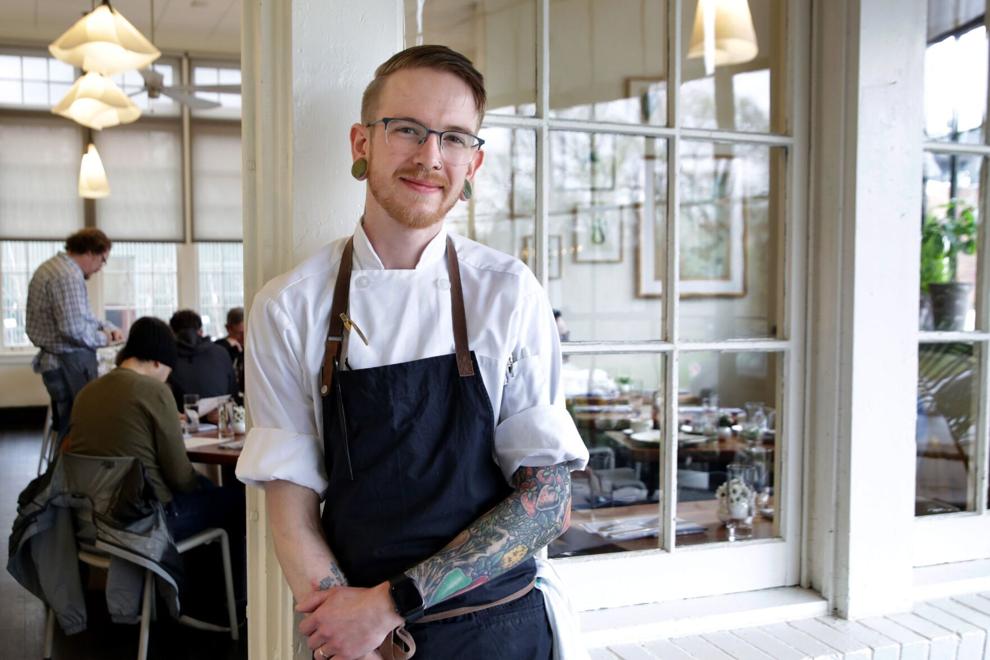 The executive chef is Dakota Williams, who previously cooked at Craft's Sardella and more recently was the chef de cuisine of Ben Poremba's modern Mexican restaurant Nixta. He can plate a flawless, no-fuss breakfast of eggs sunny-side-up with crackling bacon and crisp diced potatoes, but he also knows exactly how far to nudge a familiar dish. The cacio e pepe eggs might not match the salty, funky, peppery intensity of the classic pasta that inspired the dish, but the duo of pecorino and black pepper gives creamy scrambled eggs more pep than they are accustomed to.
For his eggs Benedict, Williams substitutes prosciutto for the traditional Canadian bacon, a swanky upgrade that registers as much for the ham's supple texture as for its flavor. What really sells the dish is the silky hollandaise. Brown butter gives it an additional nutty complexity, while the combination of the piquant house hot sauce and a generous garnish of chopped chive is perfectly calibrated to cut through the richness of both the hollandaise and the two poached eggs it sauces.
The blueberry pancakes — a recipe by chef de cuisine Peter Mickelson chosen from more than a dozen tried by him, Craft, Williams and pastry chef Suji Shaw — are a marvel of engineering: light and fluffy but with just enough heft to register as actual, moist cake. The tang of buttermilk tempers the berries' sweetness. Here no nudging is necessary. Slather with butter, douse in maple syrup and try to finish the stack.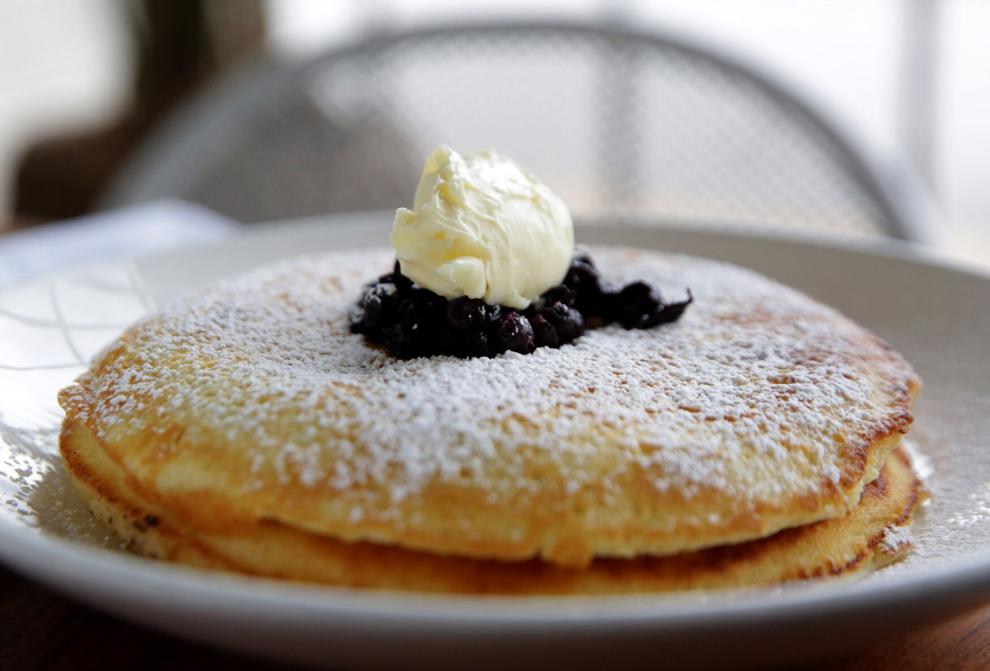 The daytime menu leans a little more toward breakfast than lunch, though the kitchen dispatches an excellent burger with two dry-aged patties and Marcoot Farms cheese. Brunch truly is the best description, not least because breakfast suggests a restaurant that is slinging eggs, bacon and coffee for several hours before Bowood by Niche's 9 a.m. opening.
Between Craft's own track record and his knack for placing talented younger chefs like Williams in positions to thrive, Bowood by Niche would have surprised me only if it had been a complete flop in execution and service. The real headline here is what more Bowood by Niche could still become — and soon.
Bowood by Niche launched its dinner service a few months after opening. Or, rather, it launched a version of its dinner service. When the restaurant's outdoor kitchen is completed in a couple of months, the dinner menu will feature an a-la-carte selection of sourdough pizzas and wood-fired meats.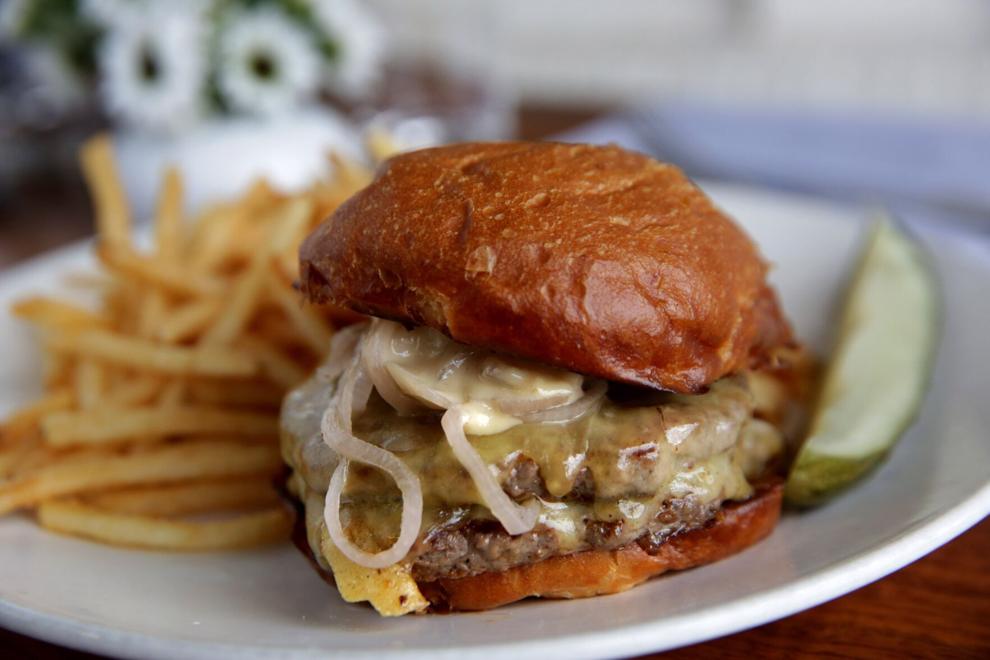 Until then, Bowood by Niche is taking what Craft calls an "ad hoc" approach to dinner: three courses for $50 per person, with the menu changing weekly. Ad hoc as it may be, this approach is deeply compelling.
My dinner began with Stracciatella, the rich, amber chicken broth and its wisps of egg shot through with basil that couldn't have tasted more pungent if it were still rooted in the earth. The main course was beef short ribs cured for a day, seared and cooked sous-vide for 48 hours. A $10 supplement on top of the $50 prix-fixe, they resembled miniature slabs of prime rib and were as primally satisfying. For dessert, a chocolate-hazelnut tort with a bracing scoop of Fernet Branca ice cream.
This might be the dress rehearsal for dinner at Bowood by Niche, but the show has already begun.
Where Bowood by Niche, 4605 Olive Street • More info 314-454-6868; bowoodbyniche.com • Menu Breakfast and lunch fare, with (for now) a dinner menu that changes weekly • Hours 9 a.m.-2 p.m. Thursday-Monday, dinner Friday-Sunday (closed Tuesday-Wednesday)