Whitney Ostercamp

Nathaniel Reid has put Kirkwood, Missouri, on the map with the world-class pastries he makes at Nathaniel Reid Bakery. Recognized both nationally and abroad for his work in the field, Reid is a celebrated leader, but his road to success hasn't always been easy. 
Pastry wasn't even a blip on Reid's radar as a young adult. "Since I was 12, I was doing construction with my dad during the summers," Reid says. "The restaurant business isn't in my heritage. You realize how much you want something by realizing how much you'll sacrifice or give up to get it. Sometimes it's unknowingly, sometimes it's knowingly."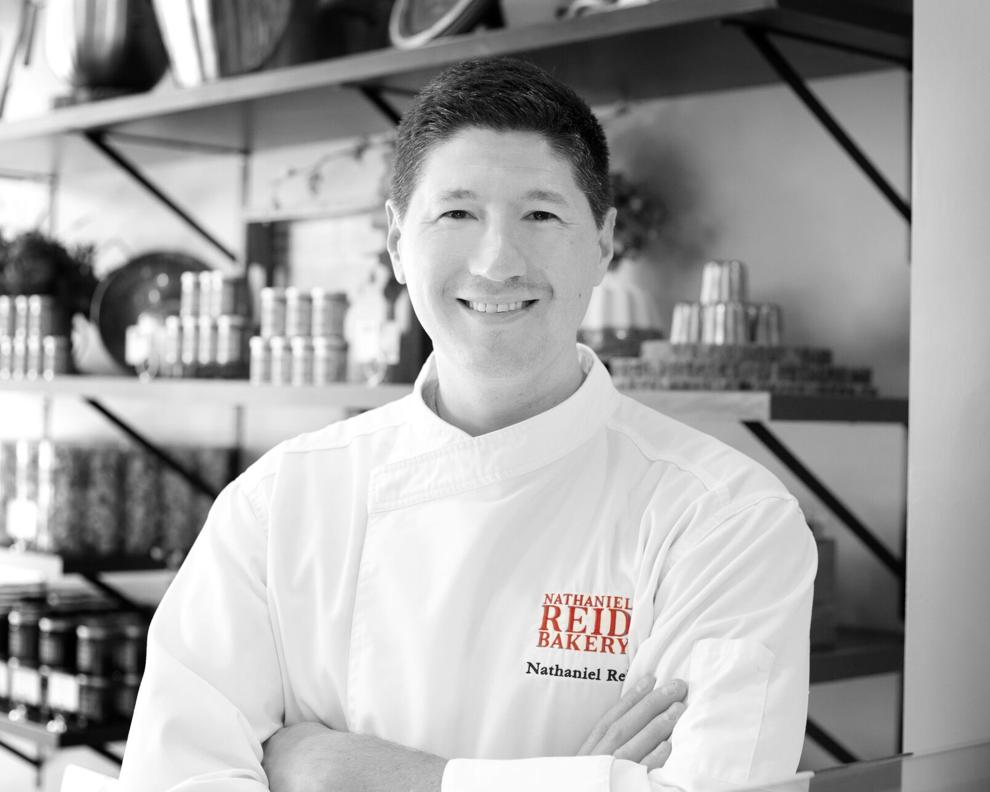 He began his studies at the University of Missouri in Columbia with hopes of someday becoming a biologist. While in college, a friend of his was quitting a job at a restaurant in Columbia and Reid decided to apply. "My first job in a restaurant ever was that I was a host in a restaurant; then I became a server's assistant, then a server; the usual kind of things," he says. "Sometimes they'd have me expedite from the front of the house." But it was more than just a job for Reid, who found himself getting his first taste of the thing he'd grow to love. "You're on the side communicating between the chef and the servers, and that was my first glimpse into the kitchen," he says. "I got to really be in there and look at it and thought it was so cool all the things they were doing. My idea of being a biologist wasn't exactly what I thought it was going to be as a career rather than a passionate hobby. So I switched to hotel restaurant management and thought I could be a chef. That was a new dream."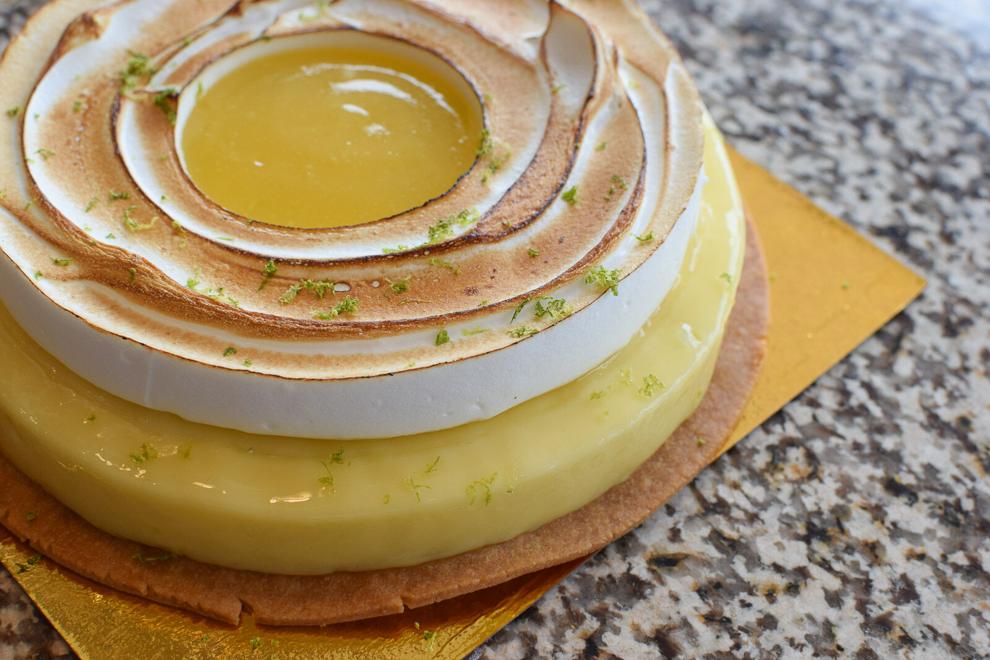 After graduation, Reid moved to Paris and earned a degree in savory and pastry at Le Cordon Bleu Paris. "It's a great school with great instructors, but also just being immersed in the culture … [I was] basically dead broke in Paris, and I'd walk into these pastry shops and just stare at all the stuff in the vitrines, the show cases, and I'd be there forever," he says. "They'd kick me out. They realized I wasn't going to buy anything and finally asked me to leave." But he was studying all the details of what was in those cases, trying to soak up as much as he could to figure out how to put the pieces together on his own. 
While in Paris, Reid was offered a job in New York, but he ended up in Las Vegas, where a new restaurant by Joël Robuchon was opening at the MGM. Reid was tasked with taking over the hotel's restaurant and pastry operation. "It was incredible," he says. "[There were] Picassos on the wall. I loved working for Mr. Robuchon. I loved the environment. It was very serious and professional every day, [and you were] driven to do the best you could do."
Reid's career since has included working at the St. Regis in southern Florida as the executive pastry chef, where he worked alongside a Meilleur Ourvrier de France (MOF) world-champion chef. There, he learned how to make the cakes he's now known for. In addition to winning multiple prestigious awards over the years, he's also been tapped to help design production facilities and work on special projects for private companies, hotels and cruise lines.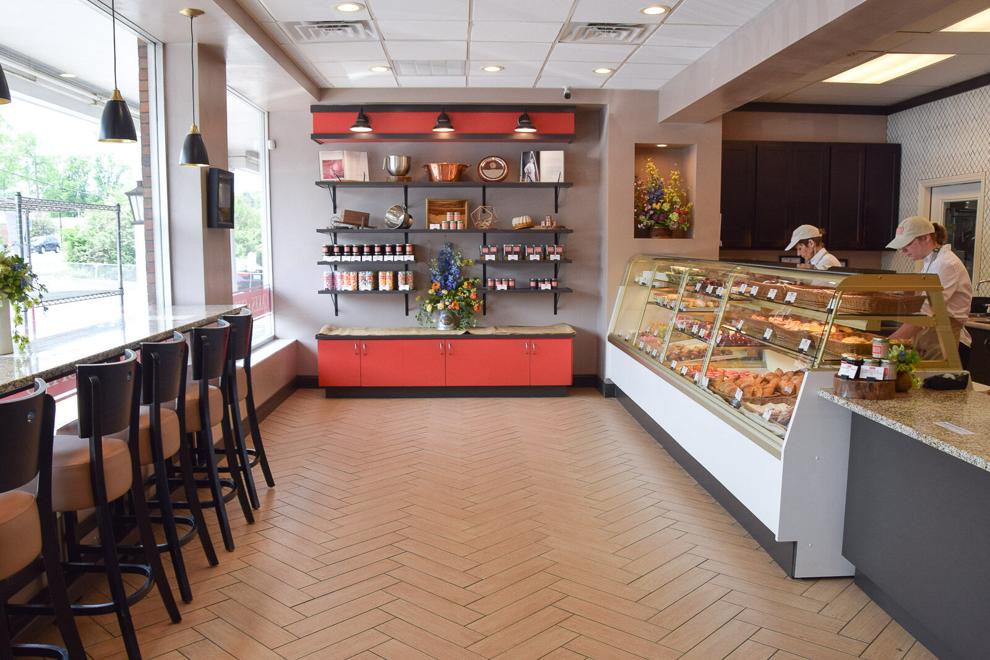 When deciding where in the world to start his bakeshop, St. Louis wasn't high on the list initially. "I was thinking about San Francisco at the time, and my wife suggested we be around family," he says. "Her family is in Southern California and mine is in Southeast Missouri, so I wasn't really considering St. Louis at the time. I started following some friends I knew who were chefs here, and it was amazing all of the things that had changed since I was working in Columbia. The world had changed and St. Louis was part of that change. Let's go to St. Louis and do this." 
Reid took a position as pastry chef at The Ritz Carlton St. Louis while still taking work consulting and teaching around the globe, all while working on opening Nathaniel Reid Bakery in Kirkwood – and all that construction experience came in very handy during the process. "We opened in 2016, and my dad and I built the place, which I take a lot of pride in," he says, noting that it took a lot of hard work and sacrifice to get the bakery open. A week after opening, his daughter was born.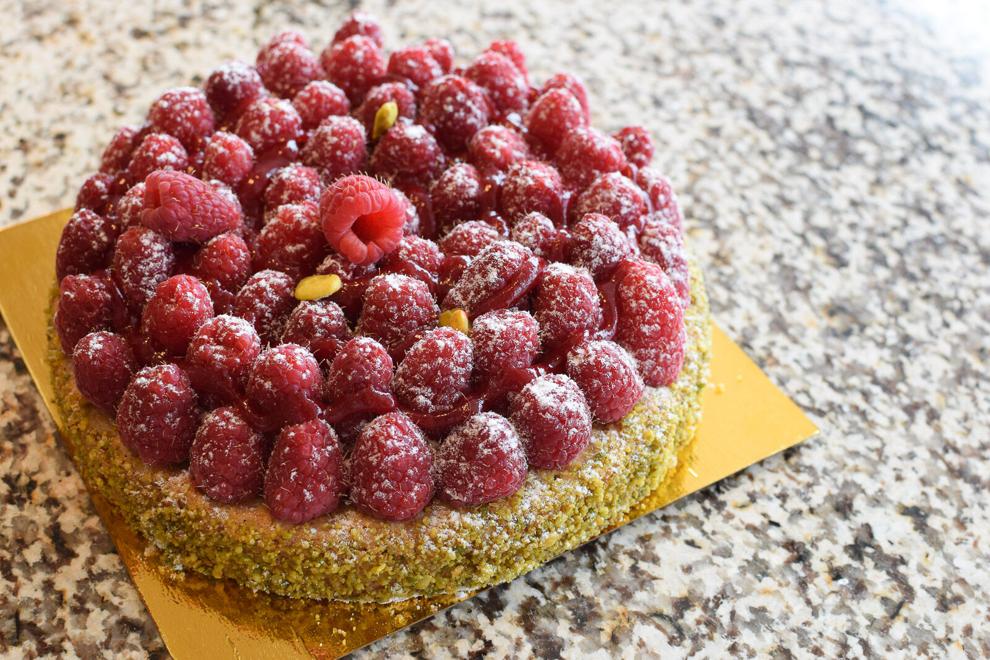 Ever since then, it's been about community, which is exactly how Reid likes it. "The rest has just been icing on the cake," he says. "I've really enjoyed what we've done and being part of the community. We get to be a part of so many people's special moments. People come here and trust us with a cake for anniversary, a birthday, 'I got a promotion today at work and get a little something to celebrate', 'need to have a little better of a day' treat. Kids used to press their faces on the macaron case: Now, they're preteens. We get to be a part of that and it's something special." 
He laughs as he recalls his friends questioning why he'd open "all the way out there" in Kirkwood. "I really wanted to be in Kirkwood," he says. "I like being on Manchester Road; I like the history of Route 66. For me, it was about being in a community that felt like they were proud to be there. Kirkwood is such a cool place. Everybody is proud of Kirkwood and proud to be from here."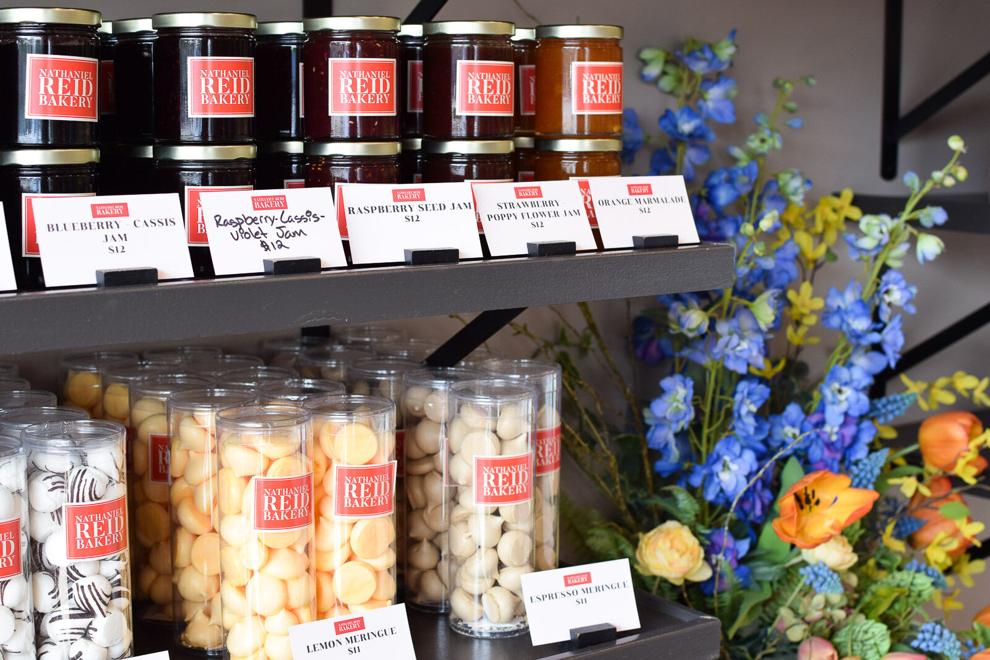 Seven years on, Reid's bakery is supported by the Kirkwood community and far beyond: the shop has become a destination for world-class pastries. "I see a lot of people come here when they have guests from New York or France," Reid says. The large glass vitrine boasts a variety of baked goods such as croissants, seasonal Danish pastries, financiers, cookies, brownies and a rainbow of macarons. The pastries are works of art, each a balance of beauty and skill and flavor profiles coming together to form small masterpieces.  Lunch selections are no less thoughtful and include salads and sandwiches made with meticulous precision. Quiche is a customer favorite and also available on their catering menu. The shelves next to the glass vitrine rotate a variety of jams, chocolates, meringues and sugars ideal for gift-giving.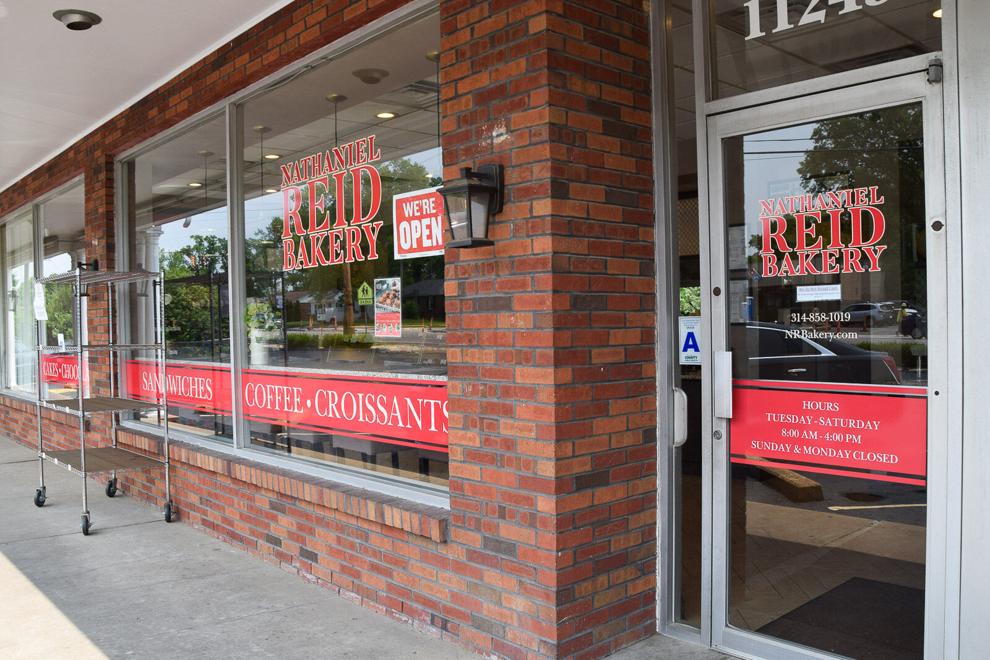 "When I started this place, I had a lot more ideas about product lines, different places, different retail shops. But after having kids, a lot of things have changed for me and what my priorities are in life," Reid says. "I feel very satisfied in my career. I've done almost everything I possibly can. That doesn't mean I'm not hungry, passionate, wanting to do more things: I am all of those things. But I haven't done all the things yet about being a great dad. I still have those opportunities in front of me, and I'm not going to miss out on those opportunities while I have them." 
Reid has expanded the shop on Manchester twice, but opening up new locations anytime soon is not on his radar. Hours will remain reduced so that Reid and his employees can enjoy a healthy work and home life balance and spend more time with family.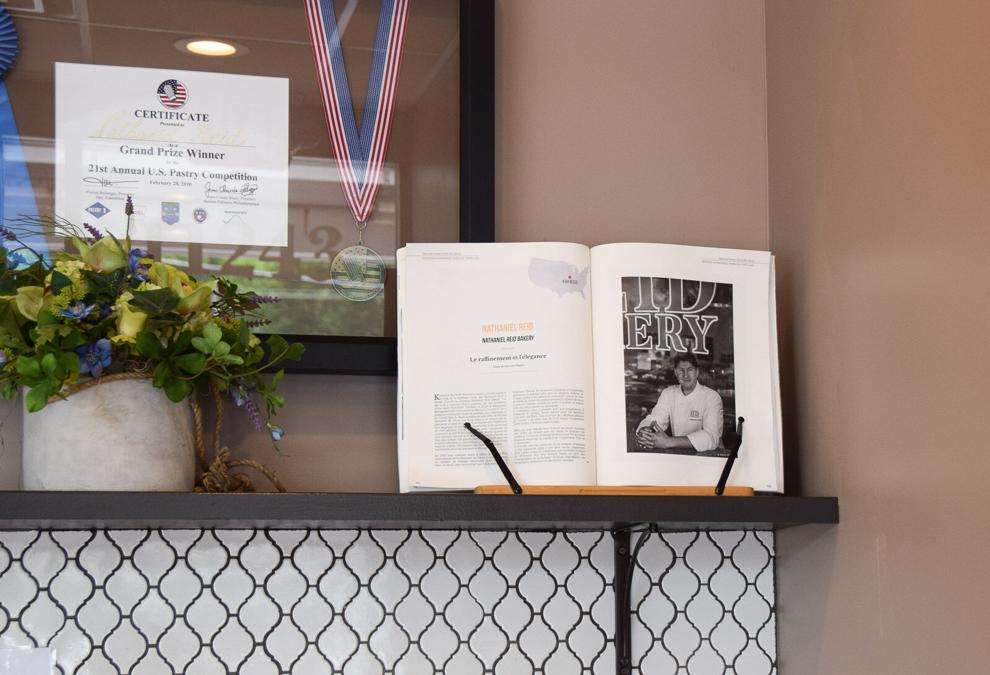 For Reid, realizing what was enough was a lightbulb moment. "I've been around successful people that were really cool but a lot of them were unhappy. There's this thirst for wanting more and to be more. It has to be measured. That's good for some people, I'm not going to say that's for everybody, but what I know is that's not good for me. I'm really happy with what we have going on [and want to] continue to grow the responsibility of the team, their life goals, and hopefully get to work more on the creative side." 
Nathaniel Reid Bakery, 11243 Manchester Road, Kirkwood, Missouri, 314-858-1019, nrbakery.com