Pay attention to that man behind the curtain.
That man is Steven Pursley, the chef and owner of 3-month-old Menya Rui in Lindenwood Park, where diners have been lining up outside to wait for bowls of his ramen. The curtain is plain gray, a temporary barrier between his restaurant's dining room and open kitchen. The air conditioning in the tight space couldn't keep up with both boiling summer and boiling noodles.
You can still see Menya Rui's most important piece of kitchen equipment, though: the machine, imported from Japan, that cuts those noodles from rolled sheets of dough. At dinner the machine stands squat and silent behind a big latticed window at one end of the dining room. Was that an echo of its motor you just heard over the restaurant's soundtrack of Japanese pop and oldies?
It was probably a fellow diner happily slurping thin, springy noodles from a bowl of pork shoyu ramen.
If you consider pork ramen synonymous with rich, creamy tonkotsu broth, let Pursley introduce you to the onomichi style of his pork shoyu ramen. Over his signature soy sauce-based shoyu tare he ladles rendered pork fatback and onion oil. To this he adds the chicken-based house stock, the noodles and the toppings: menma, nori, scallion and tender slices of chasyu made with pork shoulder. The broth formed by the trio of tare, stock and pork fat slicks the noodles with a lip-smacking succulence, but the flavor as a whole is clean and relatively light atop its umami heart.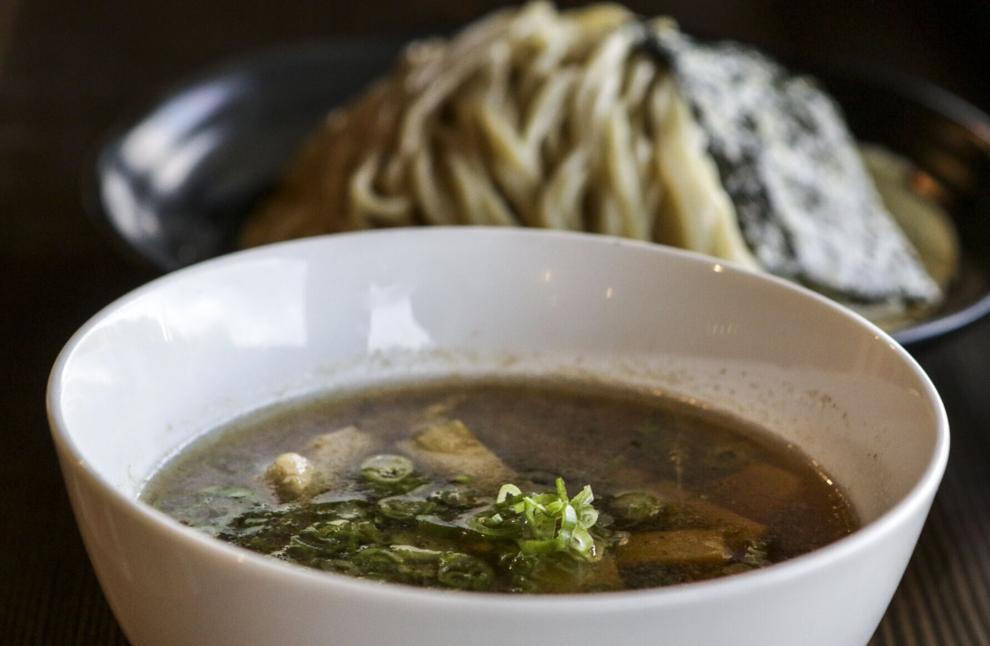 Or maybe you heard someone swishing and slurping Menya Rui's other style of noodle, which is thicker and slightly chewier. You can order these as tsukemen, or dipping noodles, with the unadorned noodles served alongside a bowl of concentrated broth touched with the sweet, briny notes of scallop oil. Once you've finished the noodles, take the dining room's communal thermos of the (unconcentrated) house stock and top off your bowl. Brighter now, but still retaining its notes of scallop oil and the chasyu that floated in the original bowl, the soup invigorates the end of your meal.
Making its noodles in house sets Menya Rui apart from other local restaurants that feature ramen. The process is labor intensive, yielding 30 to 40 portions per hour for a dining room that seats 24 and turns tables at a clip far closer to fast-casual than fine dining.
A newer, more expensive machine might promise 100 portions per hour, with such bells and whistles as a conveyor belt where the noodles come out or a sifter to dust the noodles. "I don't have that," Pursley told me in a phone interview. "So I have to, like, catch each noodle (portion), lay it out on the table, dust it, ball it up, put it in the box, do another row at a time."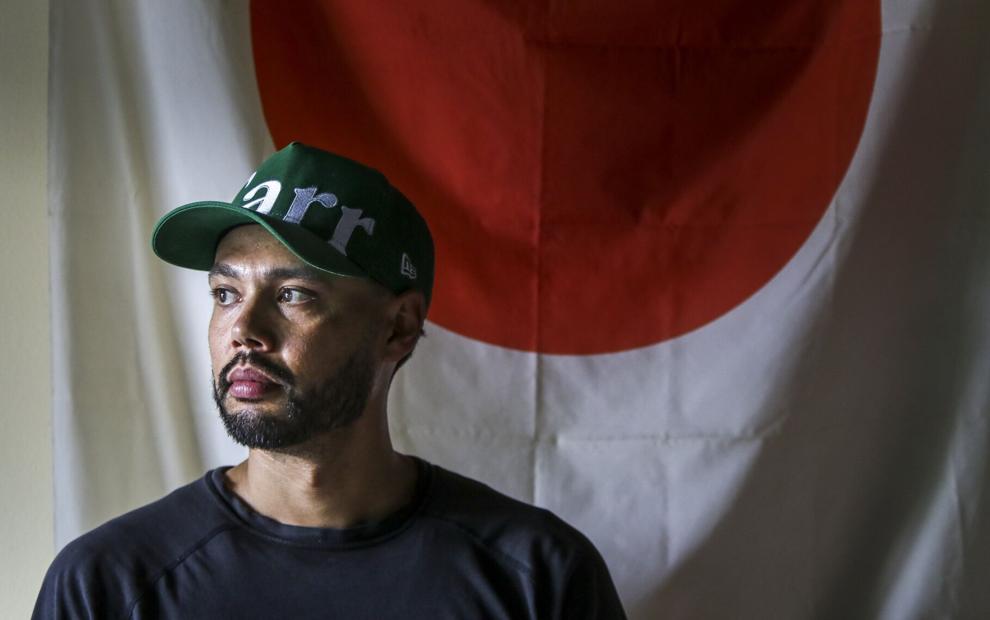 Pursley named Menya Rui after the generic Japanese term for a noodle shop and his given Japanese name, respectively. His parents met when his father, while serving in the U.S. Navy, was stationed in his mother's native Okinawa prefecture in Japan. He spent his early years mostly in Okinawa, where the noodle dish of choice wasn't ramen, but Okinawa soba. Ramen was a treat; he remembers his uncle taking him to a ramen shop in Tokyo when he was 4 or 5, his first memory of the dish.
When Pursley was 10, his family settled in Union, Missouri. He worked in restaurants off and on in high school and college but didn't plan for a career in the industry. At the University of Missouri-St. Louis, he studied political science with an eye to law school next. By graduation, though, Pursley had changed his mind and found himself at a "crossroads." After briefly considering studying engineering — he made it through one day of a community-college program — he decided to go to Japan to study ramen.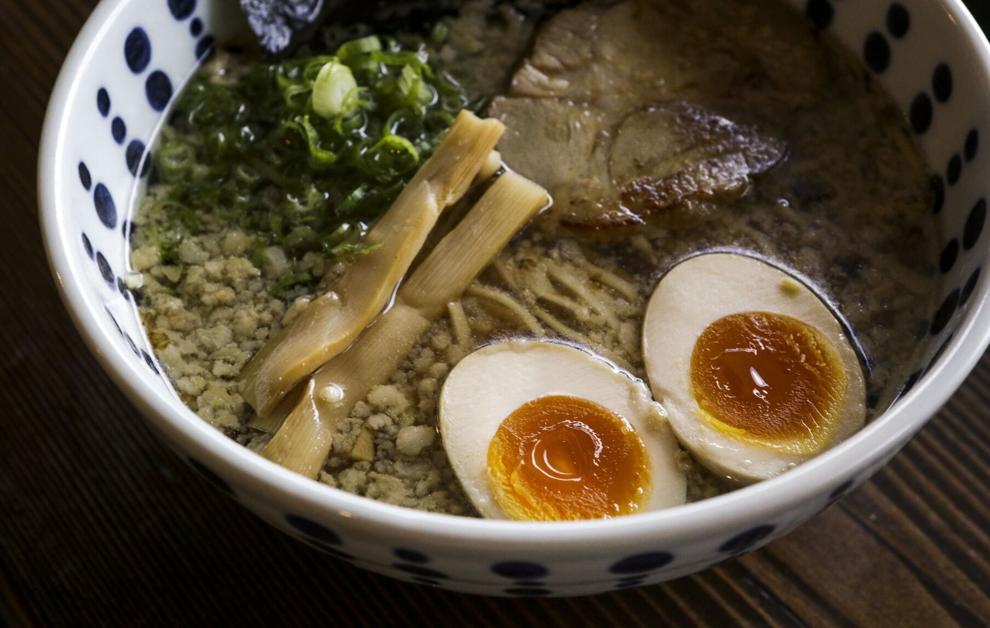 He stayed there for three years, the first two in Okinawa, the third in the city of Matsuyama. He worked in four different ramen shops in that time. From the beginning, when he worked part-time at two restaurants, he saw the variety the term ramen encompasses. One of the two spots served tonkotsu, the most obvious example of the hearty paitan style of broth; the other focused on the clear, lighter chintan style.
After Pursley returned to the U.S., he worked in restaurants in St. Louis and honed his own approach to ramen through pop-up dinners. He searched for a year for the perfect space for Menya Rui, both small and already outfitted as a restaurant. He found the former F&B's Eatery on Hampton Avenue just south of Tilles Park.
Menya Rui is an efficient operation — both the inherent efficiency of your particular bowl of noodles, assembled from components Pursley and his team already have at hand, and the practical efficiency of the COVID dining era. You order via QR code and pay on your phone when you place your order. You won't wait long for your food, and ramen isn't a dish to linger over. Those waiting in line will thank you.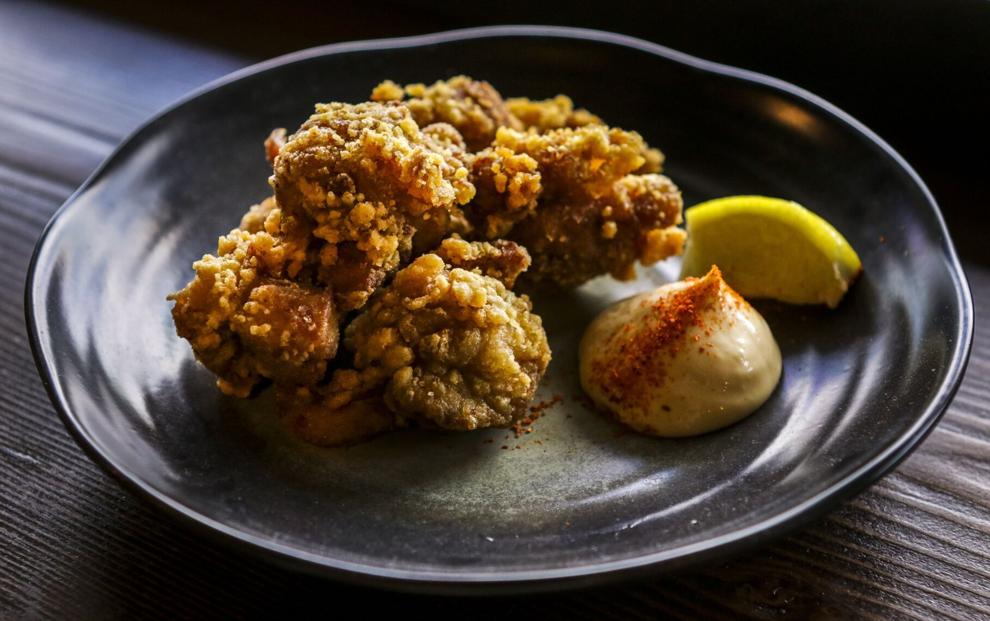 The menu is as compact as the space. I've already mentioned two of the six main dishes. The chicken shoyu ramen looks more or less identical in its bowl to the pork shoyu. Instead of rendered pork fatback, the chicken shoyu's aromatic component is chicken oil, the schmaltz left over from making the house stock. For the broth's depth of flavor and silken body, imagine chicken stock made with another chicken stock, not water, as the base.
The traditional duo of chile oil and sesame paste ripple through Pursley's tantanmen ramen. The chile heat is controlled, fizzing around the shoyu broth and the additional savory heft of ground pork without drowning them. Tantanmen is also one of the two mazemen, or brothless, ramen dishes available.
I ordered the other mazemen, the Original Aburasoba. Pursley tosses the thicker noodles in his shoyu tare and scallop oil and tops them with chaysu, nori, menma, bean sprouts and gyofun. This last ingredient — fish powder, equal parts bonito and sardine — is also a key ingredient of the ramen bowls, added between the tare and aromatic oils. Here it's a depth charge of umami and ocean funk.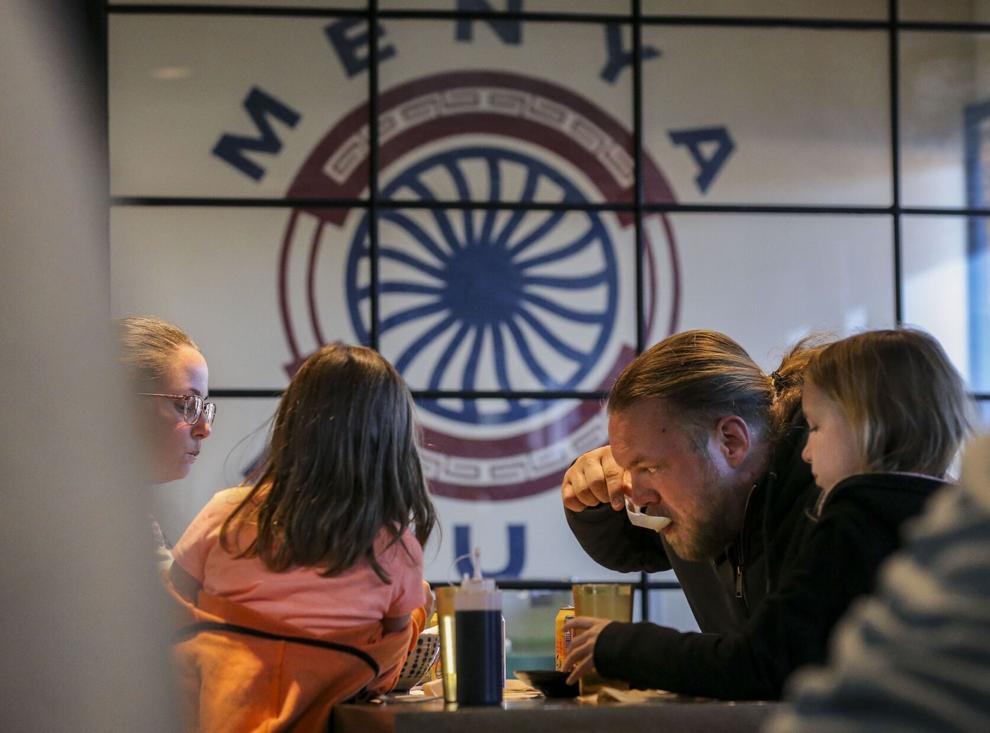 Menya Rui offers two appetizers, batons of house-pickled cucumbers and crisp, juicy karaage, Japanese fried chicken served with Kewpie mayo and a wedge of lemon. As I write this, your beverage options are water, canned unsweetened green tea and bottled orange soda.
Pursley is in the process of obtaining a liquor license; expect beer, sake and canned highballs. He hopes to take down that curtain after summer's heat ebbs. Still, I suspect we will be talking about the wizardry of Menya Rui for many years to come.
Where Menya Rui, 3453 Hampton Avenue • More info 314-601-3524; menyarui.square.site • Menu Ramen, in several different styles • Hours Dinner Thursday-Sunday (closed Monday-Wednesday)
A new email newsletter from restaurant critic Ian Froeb is filled with news, reviews and exclusive features.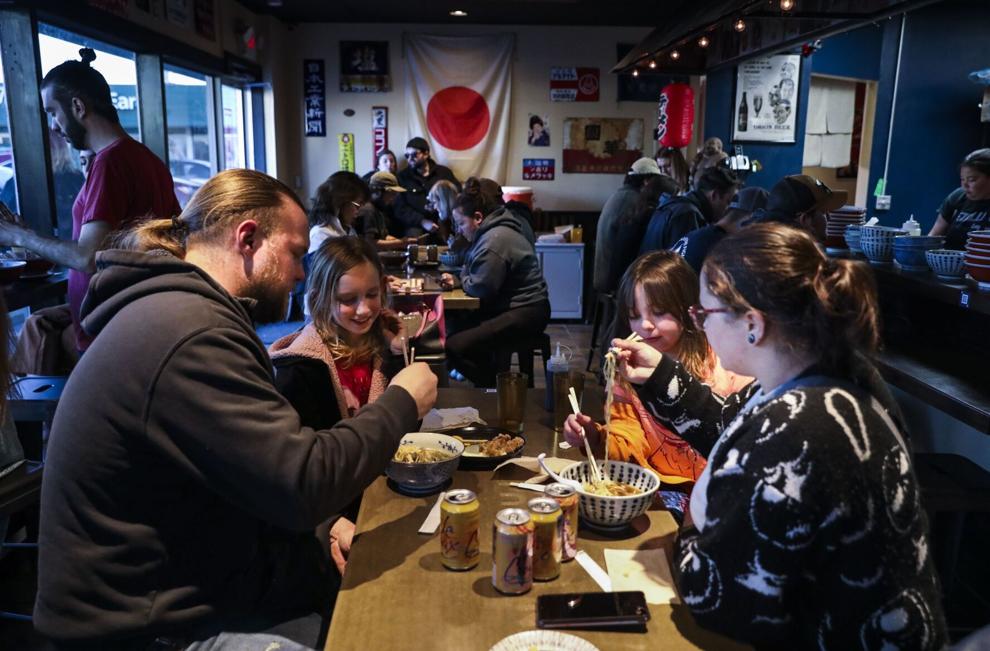 Watch now: Go inside St. Louis restaurants with our Beyond the Kitchen series
Beyond the Kitchen: Menya Rui owner reflects on time in Japan in new restaurant
Beyond the Kitchen: Melanie Meyer of Tiny Chef connects with her culture through Korean street food
Beyond the Kitchen: Taqueria Durango perseveres through hardship
Beyond the Kitchen: Noto Italian Restaurant draws on longtime family legacy