Feast Editorial Staff

Granitas are the unsung hero of summertime desserts: existing somewhere between shave ice, snow cone and sorbet, the icy treat is the most refreshing way to end a meal. The treat gets its body from fruit purée along with whatever you want to throw at it; fresh herbs are always welcome, and a little liquor or sparkling wine goes a long way as well. Not into alcohol? Use your favorite NA spirit to get all the flavor but none of the booze. We've gathered some of our favorite recipes from over the years to suit any summer craving.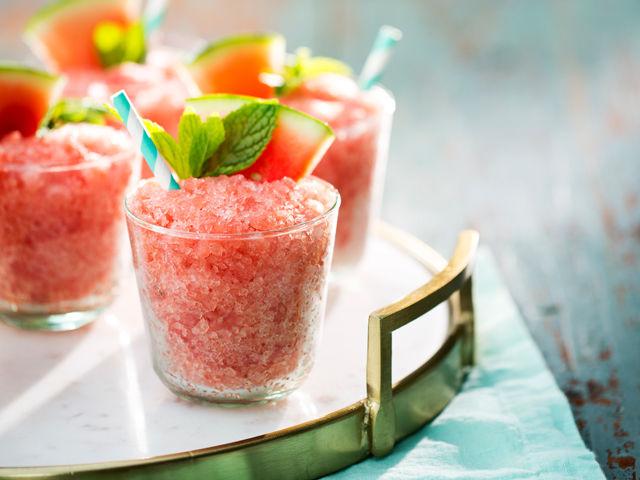 Start here, with this watermelon-rum granita from Christy Augustin of Pint Size Bakery. An expert in granita-making, Augustin will guide you through the basics, from ratios to tips and tricks to make the best granitas all summer long. Her watermelon version is a staple on our summer patio: Switch out the most beloved Midwestern summer melon for cantaloupe or honeydew if you'd prefer.
If you love the verdant freshness of green tea, this Citrus Green Tea Gin Granita will be your new favorite. It's packed with bright green tea, tart citrus and Japanese gin, which goes lighter on traditional botanicals like juniper in favor of sakura blossom, shiso leaves, sencho pepper and yuzu. The result is a crisp, clean end to your meal – or an icy-cold treat just before the night begins.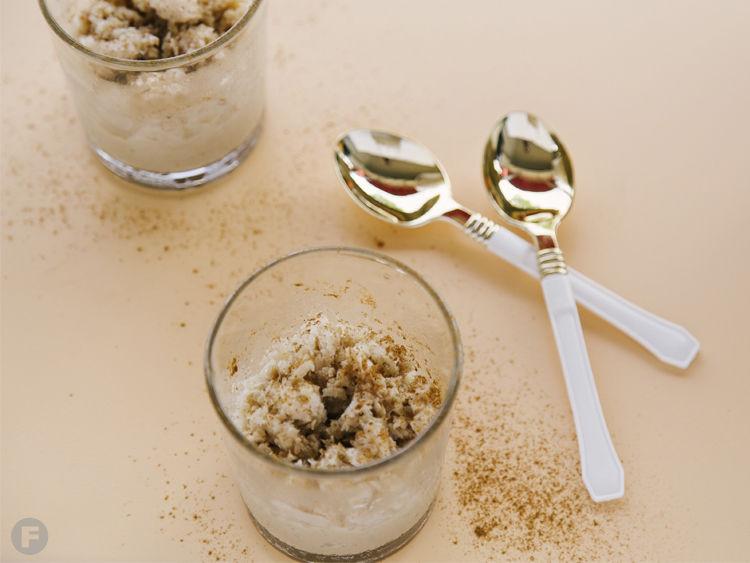 Chai lattes are the perfect thing to warm you up in the winter, but the spicy heat and luxe creaminess are ideal for a granita, where the spices bounce against the ice crystals and take on an entirely new personality. This is like iced chai but ten times better; no one wants to end their summer evening meal with hot coffee or tea anyway.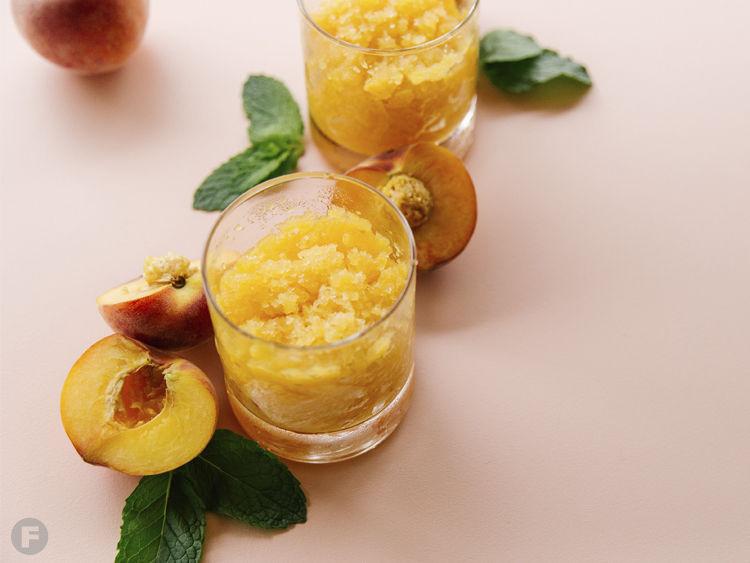 This Mint Peach Granita gets its kick from the bourbon added into the mix. Peaches abound in the region at a certain point midsummer, and it's a fantastic way to use up the glut of them that's likely to hit farmers markets. The recipe begins with a mint simple syrup, which you'll want to keep around for future cocktails. Not into booze? Infuse the same flavor into this with your favorite NA bourbon brand.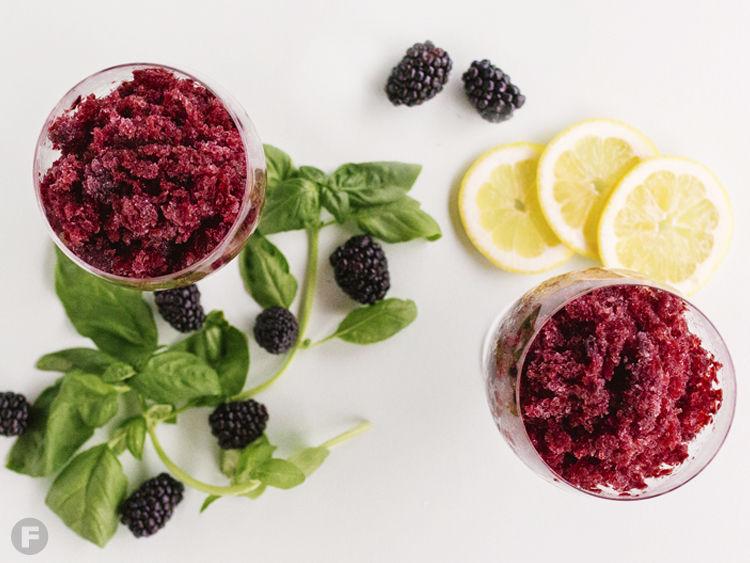 If you're looking for big drama with no booze, this Blackberry Basil Lemonade Granita will be your new favorite summer treat. Blackberries are at peak sweetness over the summer and pair wonderfully with lemon's bright tartness. Fresh basil brings the whole thing together, but if basil's not your thing, use fresh mint.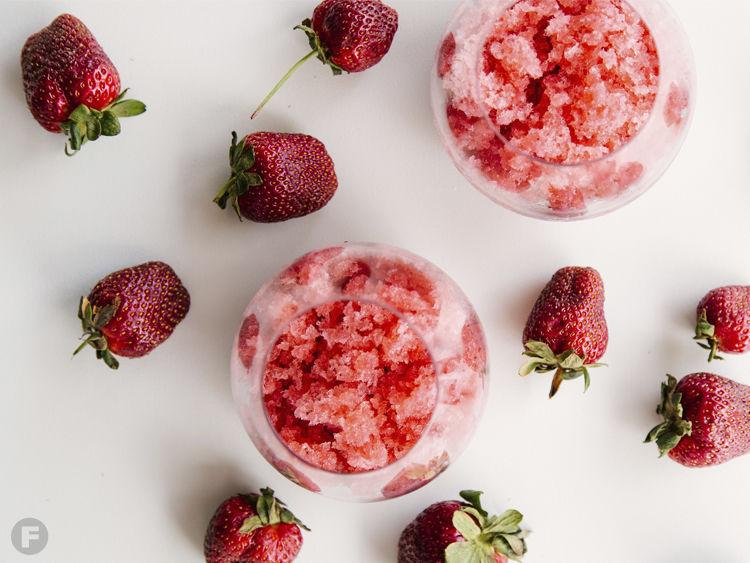 You may think this Strawberry Granita is what it is, but if you look closely, you'll find two recipes in one. If a straight up strawberry treat is what you're after, we've got you covered with just that, or take it into frosé territory with a little strawberry-granita-meets-rosé action, which shows you how to make this (or any fruit sorbet) into a frozen wine-based cocktail.