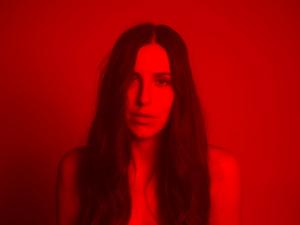 Jae-Ha Kim, Tribune Content Agency
Growing up in Sun Valley, Idaho, musician Scout LaRue Willis said she didn't appreciate then what she does now. "I remember feeling very angsty when I was about 11 or 12," Willis, 30, said in a Zoom interview. "I wanted to live in a big city and I was so ready to get out of Sun Valley. I wanted to express myself through my style. I wanted to be edgy. And I felt kind of stuck there. But now going back as an adult – and we go back almost every summer and we go for Christmas – I'm just filled with gratitude to my parents (actors Demi Moore and Bruce Willis) for making that choice to raise us there. It's one of the most beautiful places I've ever been. Just being able to be raised in nature, play in the mud, ride horses and run around naked. I feel very, very privileged to have grown up there." Willis, who lived in Providence, Rhode Island, during her college years at Brown University and in New York City for a couple years afterward said she thinks of Sun Valley and Los Angeles, where she lives, as home. Willis' eponymous debut album (https://ffm.to/scoutlaruewillisalbum.OPR) will release on June 24 and includes "Woman at Best," a song that highlights her rich, powerful vocals and revelatory lyrics.
People are also reading…
Messenger: Daughter wants justice for dad's arrest at BJC while he was a kidney patient
Softball team to honor Parkway West student killed in boating accident
Video: Hazelwood police chief was 'hammered drunk' during stop, driven home by another chief
Nurse, paramedic stabbed at SSM Health DePaul Hospital in Bridgeton
Fed-up Missouri caregivers walk away from disabled client, leaving mother, sheriff's deputy scrambling
St. Louis-area teen swimming in Table Rock Lake hit, killed by pontoon boat
Children left alone for hours with dead mother after she overdosed in St. Charles
After hospital stabbing, SSM DePaul nurses say they've long called for better security
Nolan Arenado says test vs. top teams underscores Cardinals 'needs'
St. Louis family in turmoil, divided after fatal crash involving 13-year-old driver
Ivana Trump, first wife of former president, dies at 73
Cardinals' bullpen does the job, but Genesis Cabrera shows some bad mound presence
How plucky Packy Naughton dodged LA magic, conjured outs in Cardinals' breathtaking win
Hochman: Matt Carpenter, 'always a Cardinal to us,' turns ex-teammates into Yankees fans
Hochman: Assessing the state of the Cardinals after a particularly worrisome week
Q: Are you planning a tour?A: Anywhere I'm invited to play, I will play. I want to do a classic tour of the United States. It feels like a rite of passage for any artist. We just went on a little mini tour of the coast of California and I had so much fun. I've been in the studio and then I've been working on a lot of music videos, so I haven't done a lot of touring. I will go anywhere. I said recently I want my career to make my life a vacation. And I feel like touring is so much fun that it doesn't even feel like a job.Q: So you're an artist who enjoys exploring your environment when you're traveling for work?A: Yes! I would love to plan my tour as a means to travel. I also really want to play shows in Ireland. I've never been. I've just stopped over. I want to go to Ireland in the summer and just roll around in some clover. I'd love to go to the South of France. I just got back from a little women's retreat in Sayulita, Mexico. Even though I was kind of working and processing with all these women, I realized I hadn't been on a tropical beach in years and years and years. I want to go to Hawaii or Fiji. I really am craving that. My birthday also is coming up (in July), so I want to go somewhere fun and tropical to celebrate.Q: What have you learned from your travels?A: Travel has always been a way I've learned about myself. I was a host student in France when I was 15. I lived away from my family for six months. And it was the first time I ever really put myself into like active discomfort – out of my comfort zone. I remember it was such an amazing lesson, because it was the very first time I ever had these experiences of really profound growth and realizations about myself and who I am. And I've always had this thing about traveling by myself and going on these adventures. Even this retreat I was just on, I realized I hadn't done this in a while where I just met up with a bunch of strangers. The most profound lesson is learning how to care for myself, learning how to talk to myself and be really gentle with myself as I am in that discomfort, because discomfort is just a part of life.Q: Are you a fan of road trips?A: Yes, I drive to Idaho a lot. And I drive to New Mexico every summer, but I've never been on a cross-country road trip. I love driving and I love exploring in a car. So for me that would be such a dream to just hit every state, travel around and meander. I love finding hot springs. I love going to little farm stands. I love exploring that way and just meeting people. There's a spiritual community out there that I go camp with every summer and hang out with and that's just outside of Santa Fe. My mom is actually from Roswell, New Mexico, so I also visit family there as well. You're driving from California and you're going through Arizona, which also is beautiful. And then you enter New Mexico and suddenly the mountains that have been gray and beige change as soon as you hit the New Mexico state line. They're pink, purple, and green and the sky changes color every few minutes. It's just truly, honestly gorgeous. There's a hot springs resort on the way from Santa Fe to Taos called Ojo Caliente that I highly recommend.Q: What trip stands out in your mind?A: I got a really amazing chance to go to Greece with my sisters. We have some really beautiful family that we know out there. Greece was pretty next level.Q: With paparazzi, has it gotten better since the pandemic?A: Worse. I think there's more than ever. When I was younger, it was sort of just when I was with my mom. And then even as I got a bit older, it was every once in a while. But during the pandemic, I started getting photographed more than I ever have in my life. I used to joke that all the CW stars must be cooped up (at home), because I don't know why they're following me so much. I think they know my car now and it is a little scary because (while this is) a common thing that people in the industry deal with, the reality is there are four men in (each) car following me back to my house.(Jae-Ha Kim is a New York Times bestselling author and travel writer. You can respond to this column by visiting her website at www.jaehakim.com. You may also follow "Go Away With…" on Twitter at @GoAwayWithJae where Jae-Ha Kim welcomes your questions and comments.)
Stay up to date on life and culture in St. Louis.