Tim Eagan could have done the obvious thing with the iconic Eat-Rite Diner building just south of downtown. Secure the rights to the Eat-Rite name or come up with something cheekily similar — I would have suggested Eat, Right? as the question Eat-Rite's "… or don't eat at all" slogan definitively answers — and meet diners' blurry 3 a.m. expectations of slingers and coffee.
Fleur STL, which Eagan opened late last year in Eat-Rite's compact former home, does serve slingers and coffee. Even here, though, Eagan didn't make the easy choices. The slinger is an artfully constructed mess: a precarious stack of a burger patty, breakfast potatoes, egg and cheese that is sloshed with chili and topped with a tangle of skinny fried onion. The coffee is served in a French press. You can't order either at 3 a.m., when Fleur is as dark and lonesome as the rest of its neighborhood.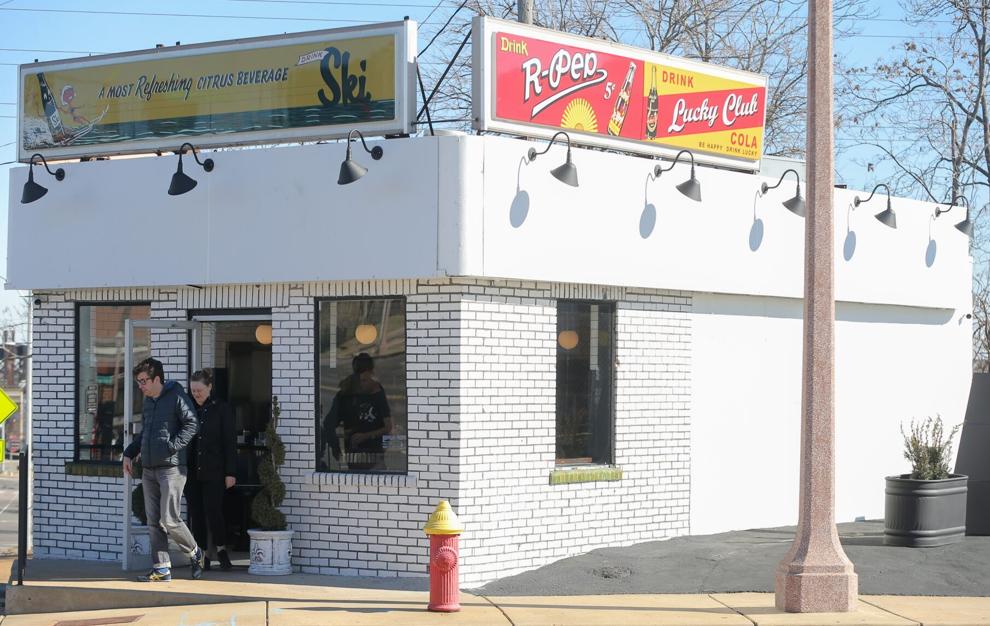 Fleur's exterior signage remains a work in progress, but the temporarily blank white spaces where big, blue block letters once proclaimed EAT-RITE are a better metaphor for the change than anything I could invent. Atop the building, where signs once advertised both Eat-Rite and Coca-Cola, there now stand promotions for Ski and other Excel Bottling Co. sodas.
The interior retains the classic diner set-up, with Eagan and his small team cooking and serving on the other side of the curved counter. In another, possibly unintentional metaphor of change, the walls showcase a stark contrast between "black evergreen" paint and white subway tiles. The spare decor features framed photos of St. Louis scenes, the former Eat-Rite included.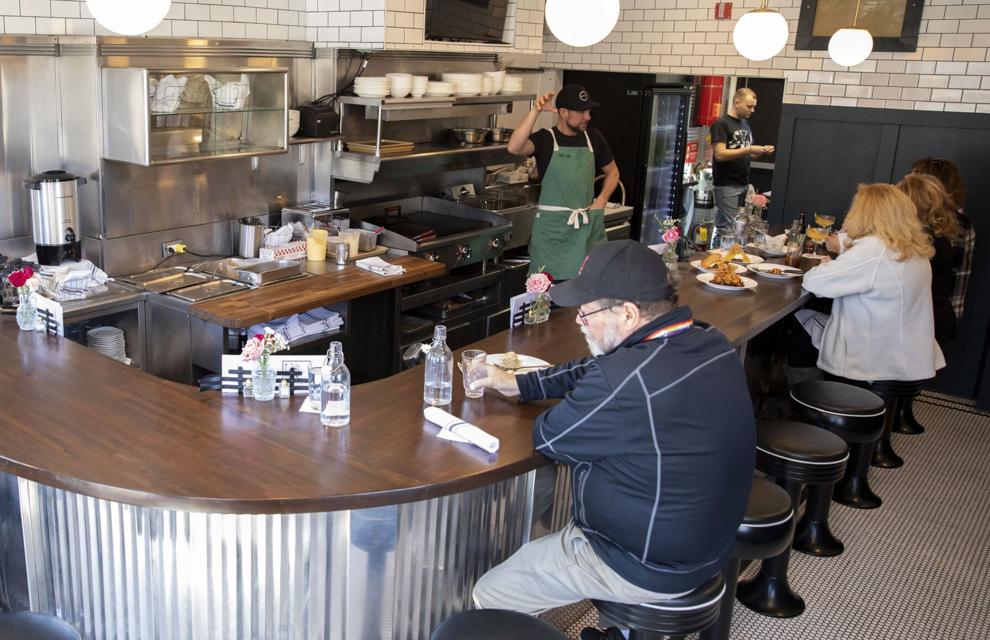 If it somehow still hasn't registered that Fleur isn't simply the "new Eat-Rite," consider that the second item on the menu, after deviled eggs, is Brussels sprouts. These are very good Brussels sprouts — Brussels sprouts for both fans of the divisive vegetable and those who remain wary, the leaves fried crunchy and tricked out with bacon, shallots and a cider reduction. I ordered the sprouts with my slinger. The sprouts' own softened bitterness and the cider's tangy bite cut through the slinger's tremendous richness, and the bacon joined the slinger's burger, chili and cheese to complete the four major food groups.
You don't want Brussels sprouts at a diner? Fine. You can tell Eagan is a serious chef from his slinger alone. He doesn't add any fancy upgrades. The most pretentious touch is calling those fried onions on top of the dish "hay." The burger patty is USDA prime beef with a juicy, medium-rare core. The chili balances spices both warming and sharp, and its texture registers as ground beef and tender beans rather than as undifferentiated slop. (The chili is also available by itself.) The breakfast potatoes are sturdy enough to support the slinger, but they also yield their cottony interior to the side of your fork.
Eagan's career has led him from his first restaurant through corporate kitchens to Fleur. In the Aughts, he and his brother and fellow chef, Mike, opened the late Park West Grille in Benton Park West. He has worked for the DoubleTree by Hilton hotel chain, including as executive chef of Porter's Steakhouse in Collinsville, and for Lodging Hospitality Management. Before opening Fleur, he launched his own private-chef company.
The closest Eagan brings Fleur to fine dining — relative to diner fare, at least — is his eggs Benedict. The preparation changes frequently. When I ordered it, the featured meat was pastrami brined in-house for a week, its edge of salt and time sharp enough to slice through the poached eggs and hollandaise sauce served atop a toasted English muffin. When I returned to Fleur the next day, the eggs Benedict were paired with coffee-rubbed beef tenderloin.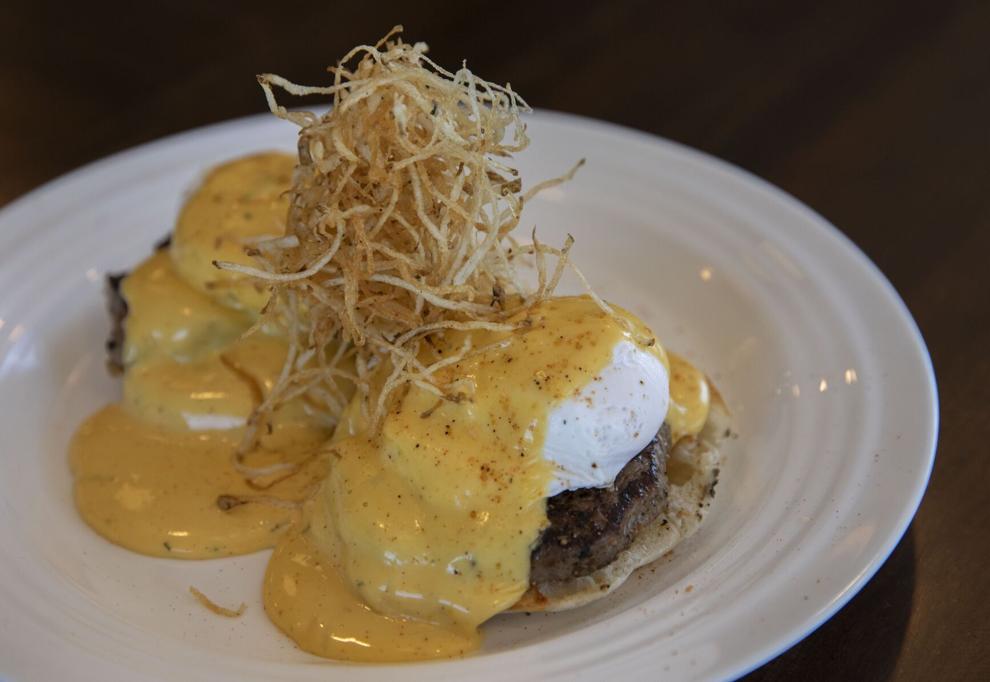 But Eagan also plates a monster of a double cheeseburger. He drives a knife through its heart so it won't escape. The twin quarter-pound patties aren't smashed to a crisp on the griddle; the default cooking temperature is medium-rare. You taste the mineral tang of the beef as well as the grill's char. Melted American cheese caps each patty, and Eagan gilds the luscious stack with aioli.
You can add bacon to the burger if you like. You must order a side of the crisp house-cut fries. This is a triumphant burger, and on a menu that already boasts the Instagram-ready slinger and eggs Benedict, it should become Fleur's signature dish.
Burger (and Brussels sprouts) aside, the brief menu focuses on breakfast: a classic plate with eggs, hash and your choice of meat; a fluffy buttermilk biscuit smothered in sausage gravy that could use a dash more spice in the sausage or a few more shakes of black pepper in the gravy. You might also encounter the sort of errors endemic to a busy, short-order kitchen: an egg promised over-easy that was cooked all the way through, as on my slinger.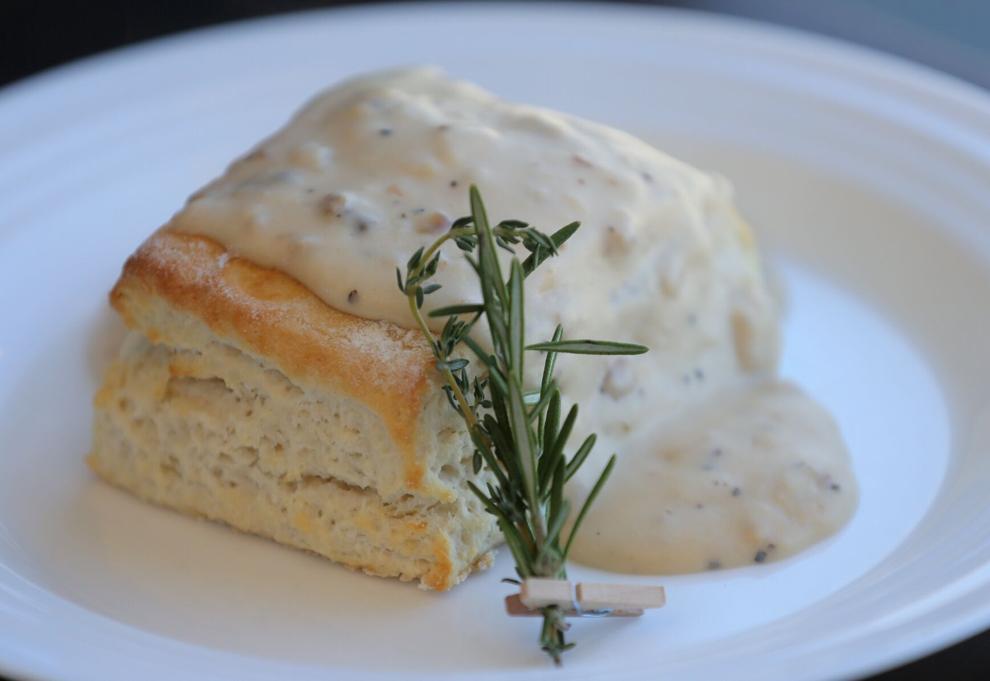 I appreciate the idea of serving coffee in a small French press, but my cups were underextracted. A small selection of batched cocktails is also available, both brunch favorites (a mimosa, a bloody mary) and a winter spin on the old fashioned with ginger-pumpkin syrup. Fleur might not be there to ease you back into civilization when the bars close, but maybe it will help you catch the hair of the dog the next morning.
Where Fleur STL, 622 Chouteau Avenue • More info fleurstlfoodgroup.com • Menu Classic diner fare with modern touches • Hours 8 a.m.-3 p.m. Wednesday-Sunday (closed Monday-Tuesday)