Cat Willey – culinary technician at Proper Cannabis and server at Peacemaker Lobster & Crab – is perhaps best known today as one half of the team behind Good Time Kitchen, the highly innovative pop-up that held its first dinner service in December at Grand Spirits Bottle Co. on South Grand.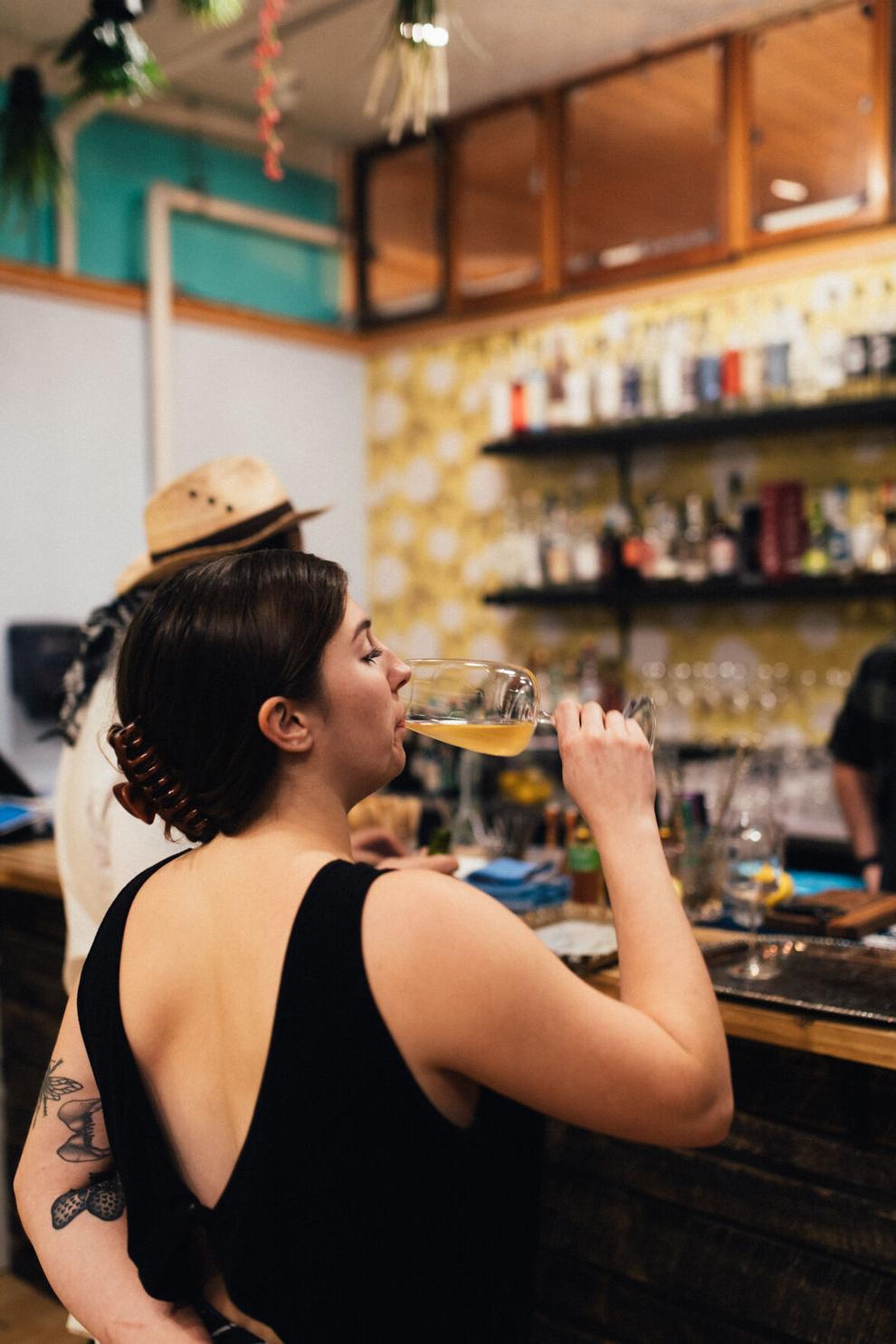 A food scientist by trade, Willey was born and raised in St. Louis, and her love for food stretches back into childhood. "As a kid, I don't think I ever ordered off the kids' menu," she recalls. "I can credit my mom for this; she's an incredible cook." Growing up, the dinner table was the "backbone" of her family's home, which made her appreciate a shared meal even more. No matter what was happening within her family, she says, the kitchen was a safe space.
Those early days – plus years of dedicated practice to cooking and baking – would eventually inspire GTK, which Willey co-owns with her partner Will Brawley. Brawley previously worked at Bar Les Freres and the now-defunct Billie Jean. "From day one, we bonded hardcore over our dip love of food and cooking," she says.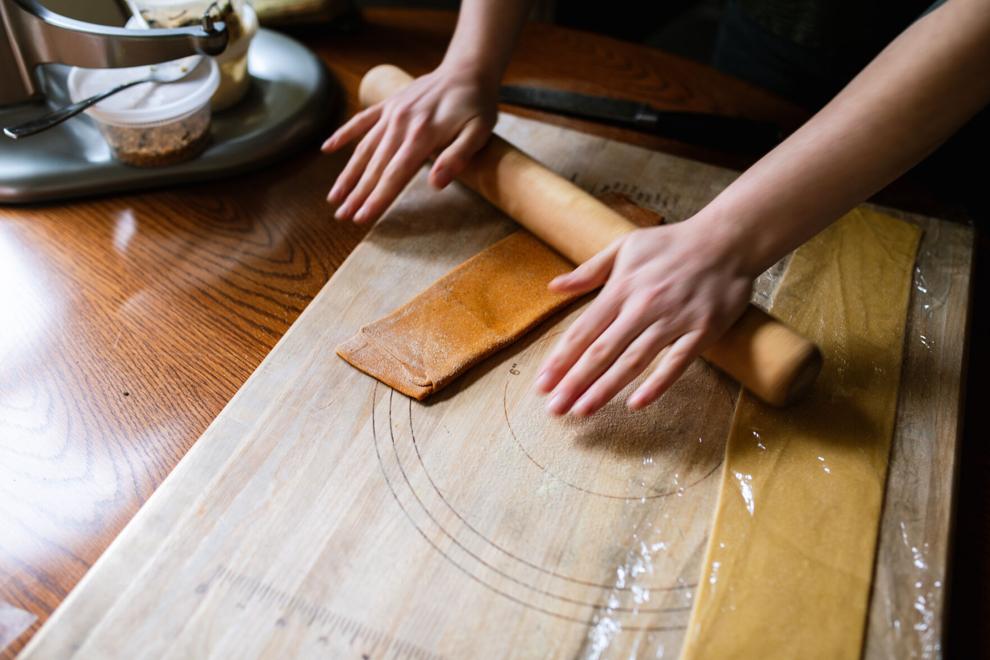 Willey credits Grand Spirits' co-owner Michael Fricker for getting the ball rolling on GTK: "He pushed us to consider throwing an event after seeing our Instagram stories – [we realized] we could really do something with this passion project," Willey says. Although that conversation fanned the flame, Willey notes that she and Brawley tabled the idea until they felt completely comfortable with their dishes and teamwork in the kitchen.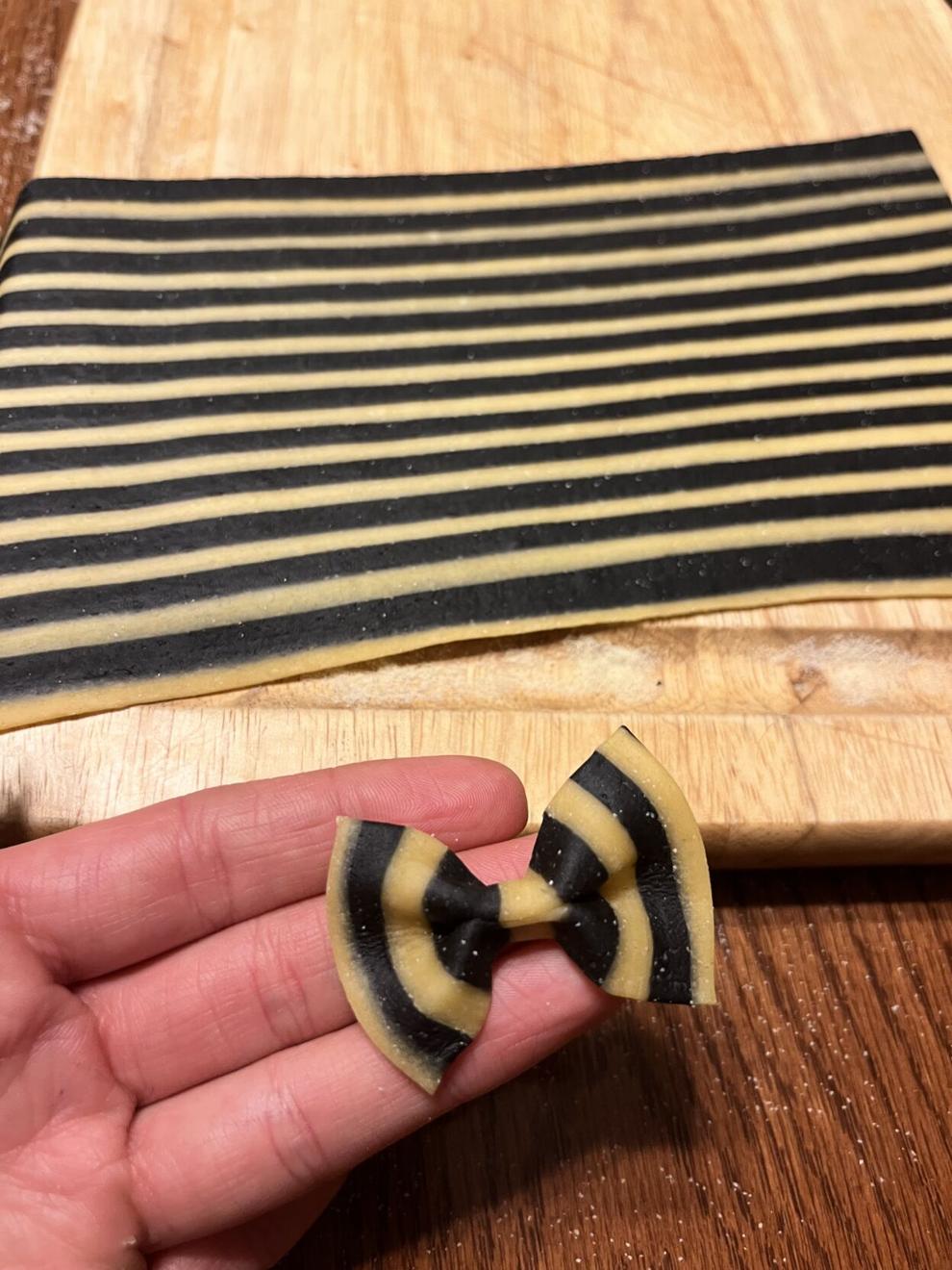 Eventually, after months of recipe testing and bread making, the duo decided to take a leap. The playful menu that put GTK on the map ranged from egg tarts topped with white soy-cured wild salmon roe to Willey's own black-and-white take on oyster mushroom and taleggio tortellini. "I'm so grateful for the trust we have in each other," she explains. "It has kept this project fun and exciting as we share ideas and think about the future."
The success hasn't come without stress, of course – that two-night debut at Grand Spirits tested their prior knowledge, composure and well-developed skill sets. "Although nerves were through the actual stratosphere, we had a blast and came out of it feeling really good," Willey says.
GTK is currently prepping for their next pop-up 4 Hands Brewing Co. in LaSalle Park on June 25. The menu, comprised of 5 savory and 2 sweet dishes, is part Americana and part Asian-inspired. The small plates are meant to be shared or paired with a 4 Hands beer, hard seltzer or canned cocktail. "I'm so excited to host something not only delicious but fun," Willey says. "I love the budding place we're in. As far as the future is concerned, past this June event, we have a lot of ideas of what's next."
Here, Willey talks Nashville pasta and her Swiss roots – plus recommends a cookbook you've got to get your hands on.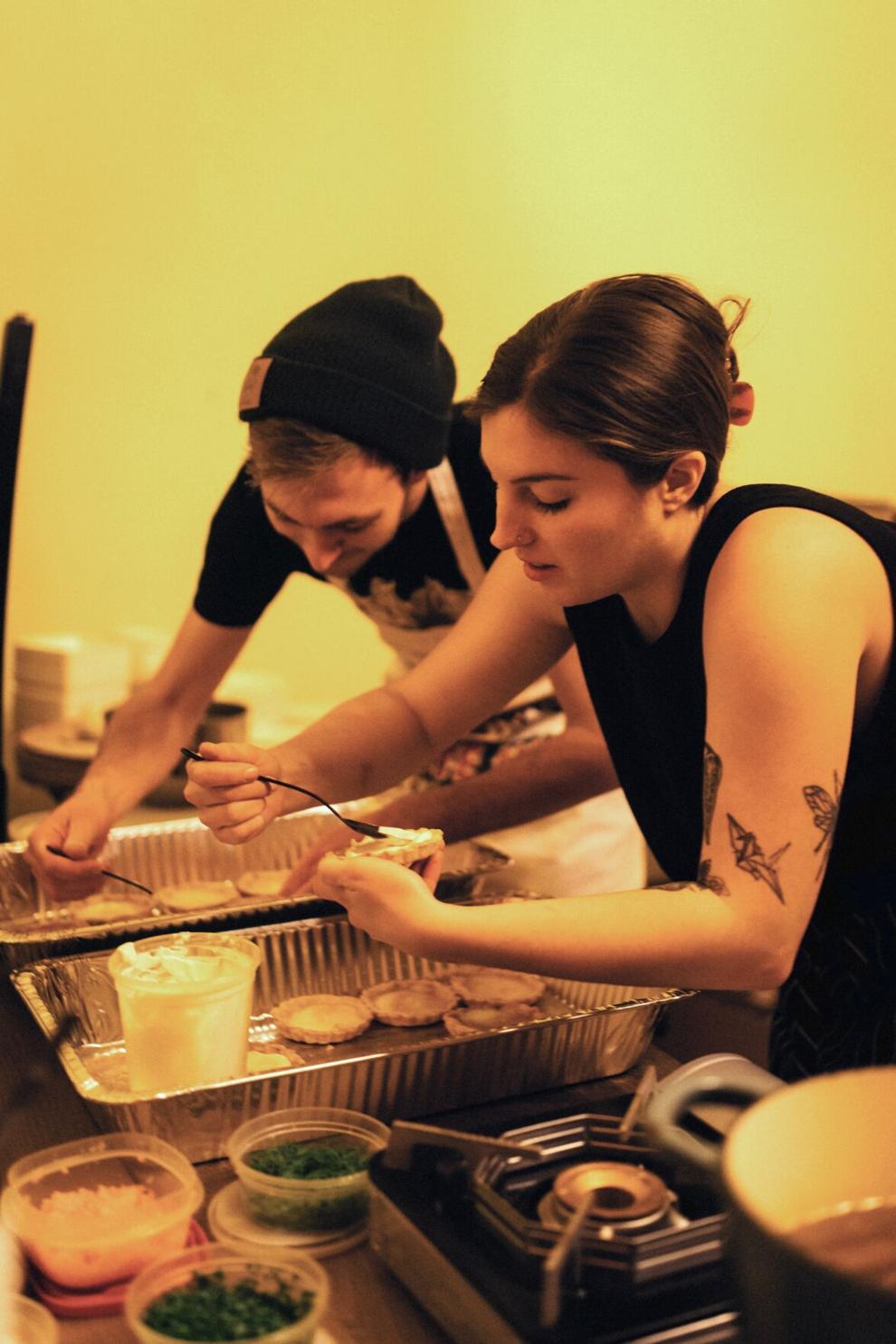 What's the best thing you've ordered at a restaurant recently? In St. Louis, Cate Zone's Hot Crisp Fish. I've never found a more perfect, delicate fry on a piece of fish. The meat is beautifully tender every single time and punches you with an insane depth of flavor. You haven't lived until you've tried this fish.
Last summer during a trip to Nashville, Wil and I went to a restaurant I'd always wanted to try due to their insane pasta program: Rolf and Daughters. Highly recommend to anyone visiting Nash. There, we had an uni butter bucatini. So simple yet flawlessly executed, with a little breadcrumb as garnish. The thought of the flavor of that uni butter is making me feral, so next question.
What's your favorite food memory? I have strong roots in Switzerland in my family. Growing up, we had fondue nights, [where] for hours we would eat cheese and dodge the popping hot oil, with a table full of cute little sandwiches and potato pancakes. So cozy, so damn yummy and such a fun experience.
What's your favorite place to grab a drink, and what do you order? I really dig gin. Obviously The Gin Room is the place to go for some mind-blowing gin cocktails. That, paired with the warmest welcome from [co-owner] Natasha [Bahrami] – you can't lose. Although I appreciate a good bevvy, I am more of a cannabis user than a drinker.
What ingredients do you think everyone should keep at home and why? San Marzano tomatoes. They're my prized cabinet ingredient. Whenever I don't have a set dinner plan, I can always rely on  cracking open a can to make some sauce, shakshuka, curry, etc. Miso paste is another ingredient I always recommend having. It really elevates dressings, desserts and more – we love that funk. Lastly, not an ingredient, but the Bible of all cookbooks: Six Seasons by Josh McFadden. I'm a pescatarian, and this book really kills it on vegetable-forward, creative dishes. Shout out Wil for introducing me.
What's your most controversial food or drink opinion? Honey mustard is the best dip for fries. Egg whites > egg yolks. Clams > mussels. Frozen Cool Whip is delectable.
Good Time Kitchen, @good.time.kitchen