History is a mystery, as they say, but in St. Louis, remnants of our storied past cross over into the present. From old automotive showrooms to windmills to banks, here are five St. Louis restaurants, bars and breweries housed inside historic buildings.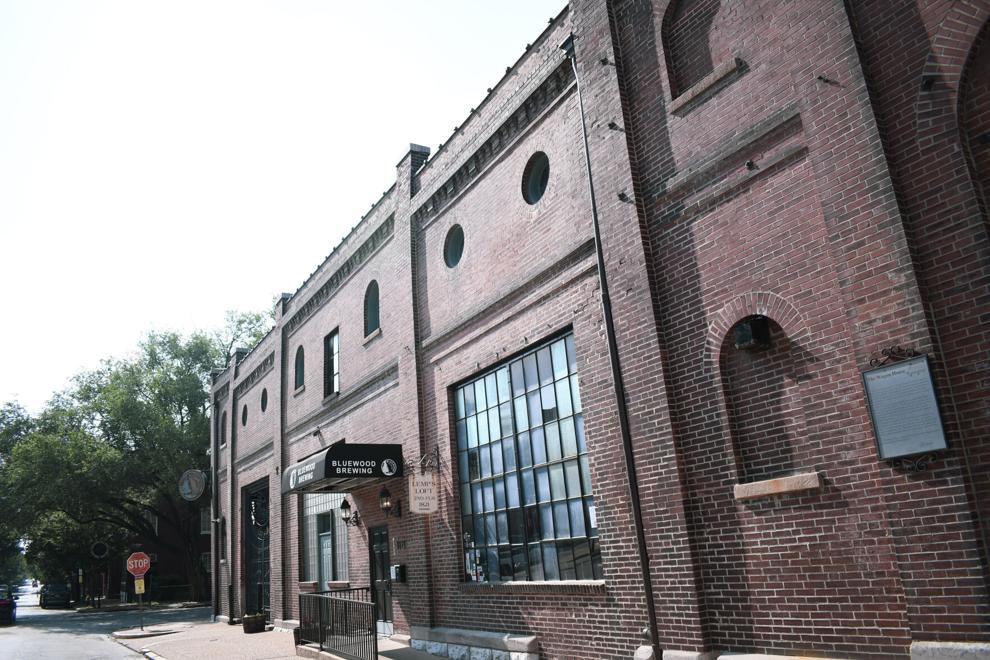 In September 2019, Bluewood Brewing found its home in one of St. Louis' oldest neighborhoods: Benton Park. Because there are so many naturally occurring sinkholes and tunnels beneath the area, breweries like Lemp and The Cherokee Brewery – now the site of Earthbound Beer – used the land to brew in underground caves. Bluewood set up shop within the historic Lemp stables. One side is a massive room with long, wooden tables, a bar and taps. Step through the doorway marked "patio" to enter a high-ceilinged, airy space secured with a wrought iron gate to the street. Enjoy beers like the Raspberry Hop Tart and the Missouri Loves Company West Coast IPA and tacos from B. McArthur's Neighborhood Taco Shack, which serves food out of the space.
1821 Cherokee St., Benton Park, St. Louis, Missouri, 314-261-4079, bluewoodbrewing.com
In an off-beat section of downtown just north of LaSalle Park, Broadway Oyster Bar – or BOB, to regulars – is a testament to the area's historic details, which exist in the form of brick rowhouses and the occasional Victorian-style structure. The BOB building itself has led many lives: Built in the mid-1840s, it has functioned as a boarding house, a Chinese laundry, a record store and a bordello, or brothel. Although it's undergone various renovations, the current staff still speaks of encountering spirits as they're closing up for the night. Some of the city's best Cajun and Creole food is prepared here, including fresh Gulf and Blue Point oysters, Louisiana fried alligator and perhaps the best Sazerac outside of New Orleans.
736 S. Broadway, Downtown, St. Louis, Missouri, 314-621-8811, broadwayoysterbar.com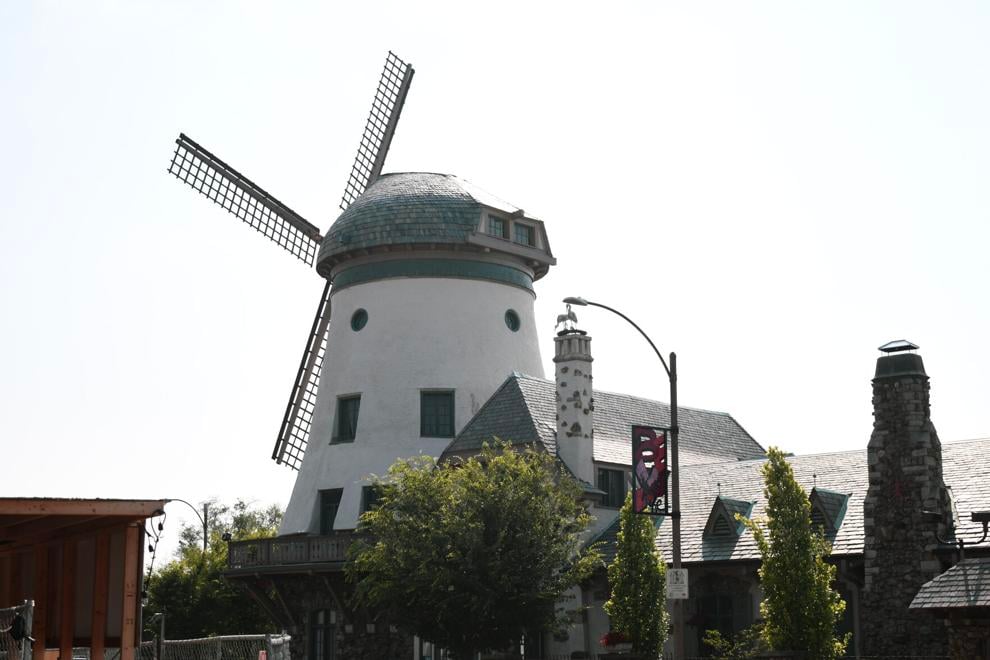 There's a ton of history hiding out in Bevo Mill: the South City neighborhood known for its Bosnian influence and huge, rotating windmill. When the neighborhood was still a (very) rural outpost, Gravois was a trail to a salt spring used by Indigenous peoples in the area. When clay deposits were discovered there in the 1830s, railroads were built and Bevo became settled by German miners. Now, Das Bevo – originally constructed by the Busch family to resemble a European biergarten – houses a bierhall featuring 19th-century murals, an opulent grand fireplace and copper chandeliers. There's still a biergarten outside that's great for Saturday night al fresco dining and drinking, plus a cozy room beneath the mill that was once a speakeasy during Prohibition. Das Bevo became a City Landmark in 1971.
4749 Gravois Ave., Bevo Mill, St. Louis, Missouri, 314-832-2251, dasbevo.com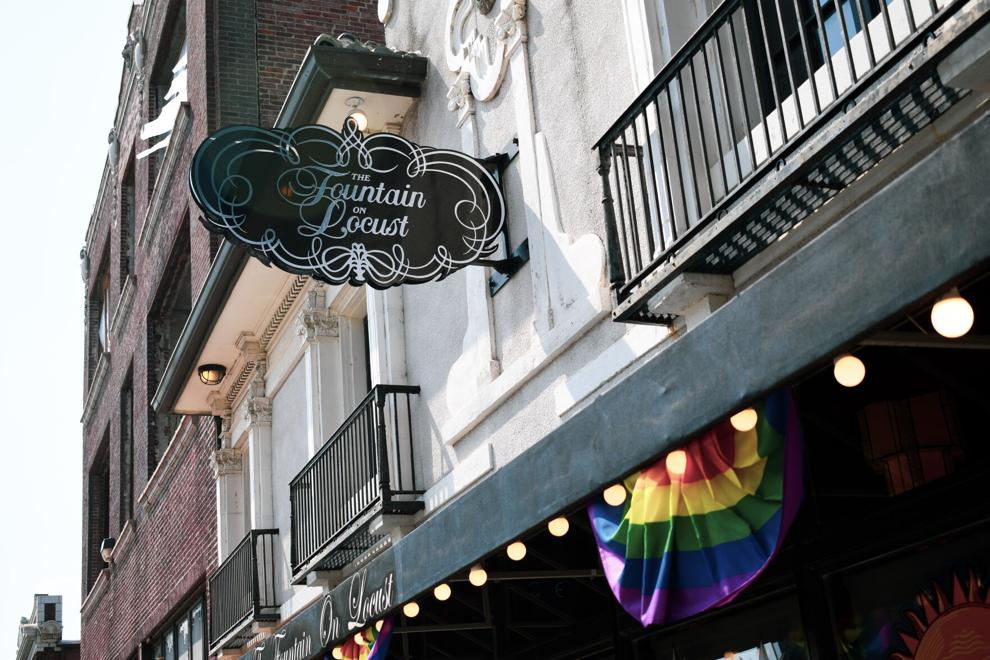 Locust Street was once known as the Locust Street Automotive District. In 1916, the Stutz Building was built there among numerous automotive-related businesses. The Supreme Motor Company, a Stutz dealer, housed its cars in the building, including two luxury models – the Blackhawk and the Bearcat, both high-end luxury sedans at the time. Although automobiles and industrialization played a large part in the growth of St. Louis, the Great Depression saw the closure of many Auto Row buildings; by the 1950s, Coca-Cola was using Stutz as a space for its ad department. Today, the beloved Fountain on Locust is housed in Stutz, and the Art Deco-inspired restaurant and bar is known for its Polish dill pickle soups, signature ice cream martinis and "birdseed" salads.
3037 Locust St., Midtown, St. Louis, Missouri, 314-535-7800, fountainonlocust.com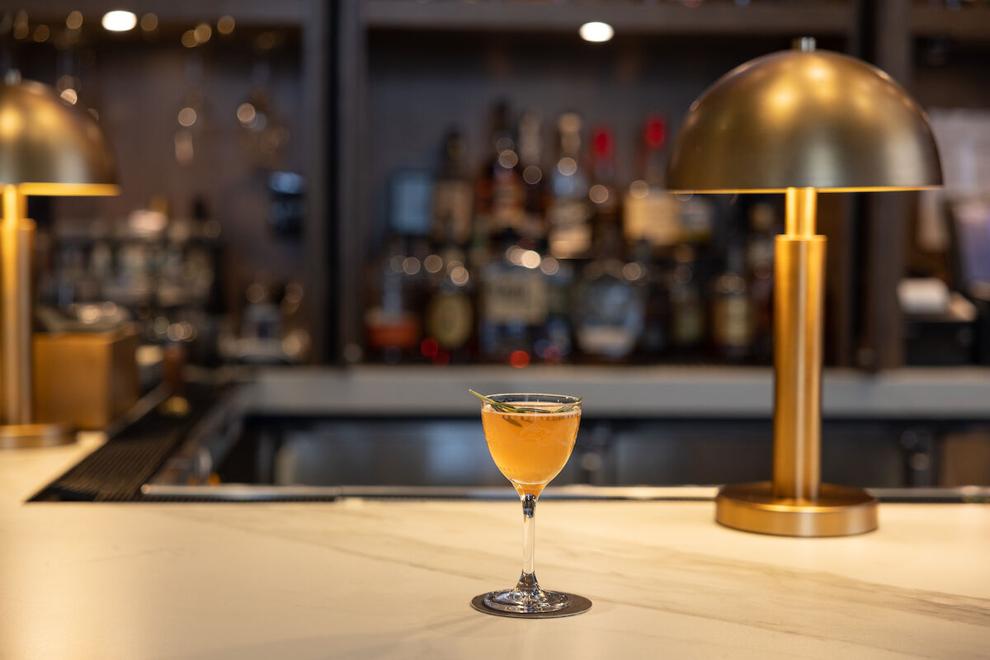 Known as the Merchants-Laclede Building, the structure now housing the Pennywell Hotel St. Louis Downtown was once a bank whose circa-1888 vault doors can still be seen in the space today. Although the building's interior has been beautifully renovated over the years with vast white marble floors and a gift shop in the old vault, its exterior has kept much of the original Greek Revival detailing, including a corner tower on one side with rounded glass. This is executive chef Antoine Bailey's first summer running Pennydrop Bar + Kitchen. The restaurant is located in the hotel's lobby, where he's implementing a new Southern-inspired menu. The scallops are already a standout – they're seared in bacon fat and served alongside sweet potato purée and greens that are braised for hours in housemade broth.
400 Olive St., Downtown, St. Louis, Missouri, 314-554-7098, thepennywellhotel.com