Each Thursday, I publish the First Course, an email newsletter that dishes insight, news, tips and more from St. Louis' thriving dining scene. Exclusive to the newsletter is a weekly recommended dish from an area establishment.
Here is a sampling of the recommendations I've offered in recent weeks. If you want to read these as soon as I send them every Thursday morning, visit stltoday.com/newsletters and subscribe to the First Course.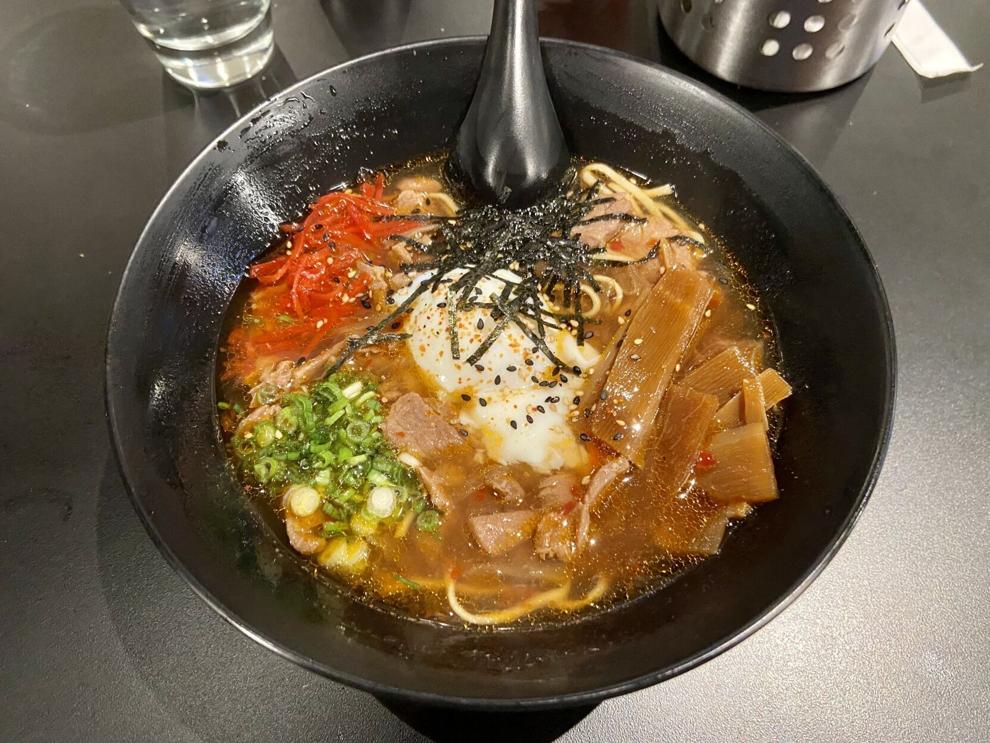 Spicy beef ramen at Zushi Sushi & Ramen
COVID's still out there. The flu has roared back. Innumerable bits of crud float about. Last month, I got strep throat for thefirst time since second grade.
I'm better now, but I've learned my lesson. I'm going to hunker down over a bowl of soup till spring. A bowl of ramen, to be precise, at Zushi Sushi & Ramen, which opened about a year ago in the shopping plaza at the northwest corner of Watson and South Laclede Station roads in Webster Groves. Just look for Hotshots Sports Bar & Grill and then go to Zushi instead.
It's been a good year for ramen in St. Louis, and I'm happy to add Zushi's spicy beef ramen to my rotation. This is hearty enough to comfort you through winter, but the broth doesn't approach the creamy, sticky richness of pork-based tonkotsu. Instead, it stings with both chile heat and the effervescent bite of pickled ginger. If it can't literally cure what ails you, it will clear your head for a few minutes. Winter may be just beginning, but it won't be forever.
Where Zushi Sushi and Ramen, 1263 South Laclede Station Road, Webster Groves • More info 314-455-4141; zushi-sushi-ramen.business.site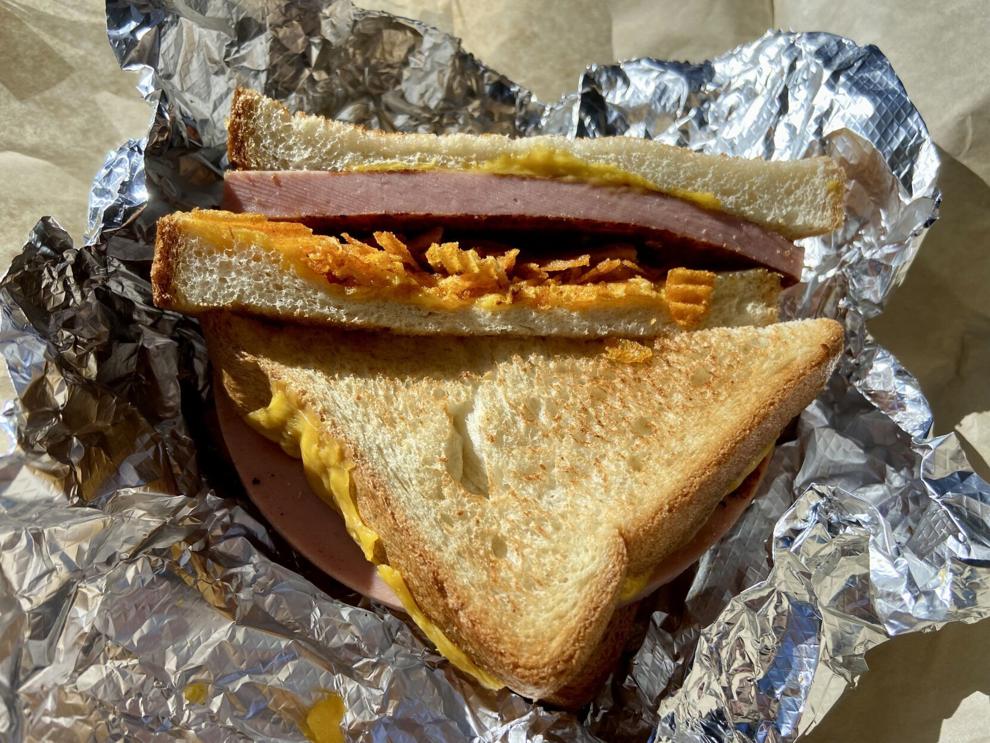 Sisters Sammie at Sisters Sandwich Shoppe
The fried bologna sandwich is one of those straightforward dishes that can pack powerful associations, from childhood lunches to, in my case, a seat at the bar at Robert's Western World along Broadway in Nashville, Tennessee, while a country band bashed out Merle Haggard covers and passed around the tip jar. It was one of those rare tourist-trap moments that exceeded the hype, thanks mainly to that fried bologna sandwich.
At Sisters Sandwich Shoppe, which sisters Tracy Calabro and Jules Karagiannis opened in April 2021 in the Southampton space adjacent to their existing coffee shop Espresso Yourself Coffee & Café, the fried bologna sandwich doesn't stray too far from the classic formula. The Sisters Sammie delivers a slab of springy fried bologna topped with gooey American cheese on toasted white bread (or wheat, if you prefer).
To this, the sisters add one St. Louis touch: Red Hot Riplets. The actual chips, not the seasoning powder. Now, I think adding Red Hot Riplets chips or seasoning to a dish has become a little too easy of a go-to move in St. Louis kitchens, but here it works. The relatively modest amount of chips adds a nice crunch, and the trademark sweet-hot seasoning cuts the heaviness of the bologna and cheese.
There is another benefit. With chips already on the Sisters Sammie, I decided to order a cup of the restaurant's tomato bisque as my side dish. Very creamy and with a surprising kick of cayenne or something similarly spicy, it paired perfectly with the fried bologna sandwich, a grilled cheese and Campbell's tomato soup pairing for grownups.
Where Sisters Sandwich Shoppe, 5353 Devonshire Avenue • More info 314-405-8011; sisterssandwichshoppe.com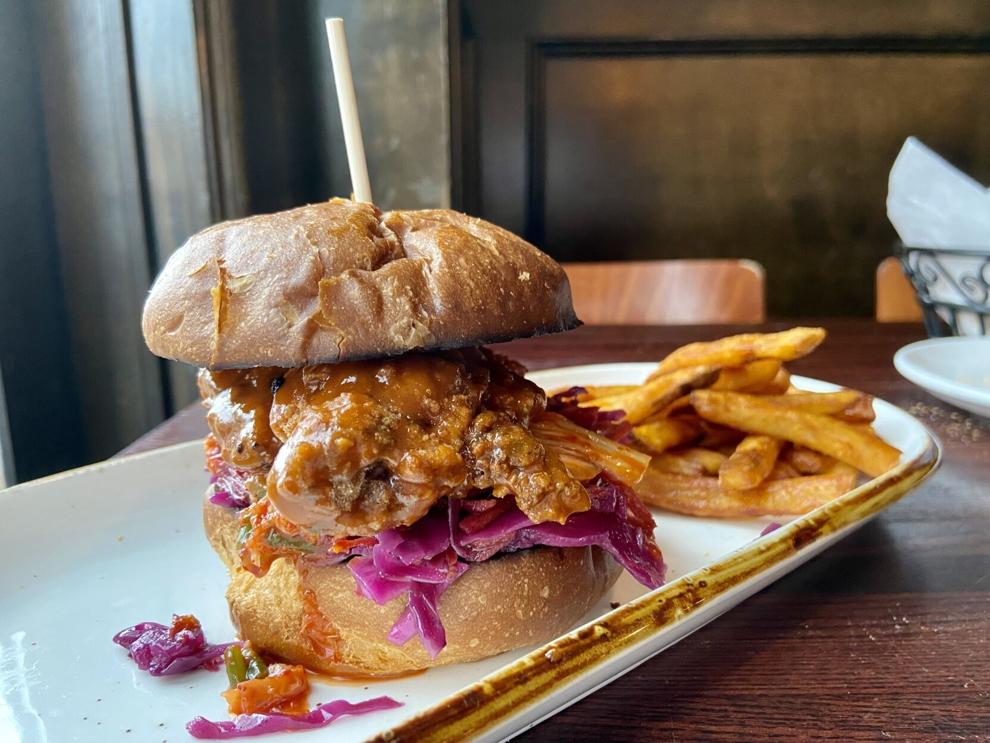 Korean fried chicken sandwich at Black Sheep Whiskey & Wine
Yet another challenger has entered St. Louis' fried chicken sandwich arena. You will find this specimen at Black Sheep Whiskey & Wine, which opened a year ago in the former Three Monkeys space in Tower Grove South. The owners are Zach and Mary Rice, who also operated Three Monkeys from 2018 until its 2020 closure.
The sandwich, available on Black Sheep's lunch and dinner menu, looks to Korean cuisine for inspiration, with gochujang sauce and a kimchi slaw accenting a piece of crisp, juicy fried chicken. While I have tasted hotter gochujang-based sauces and more pungent kimchi, Black Sheep's kitchen doesn't pull its punches for a broad audience. This sandwich packs a definite zip.
Where Black Sheep Whiskey & Wine, 3153 Morganford Road • More info 314-772-9800; blacksheepstl.com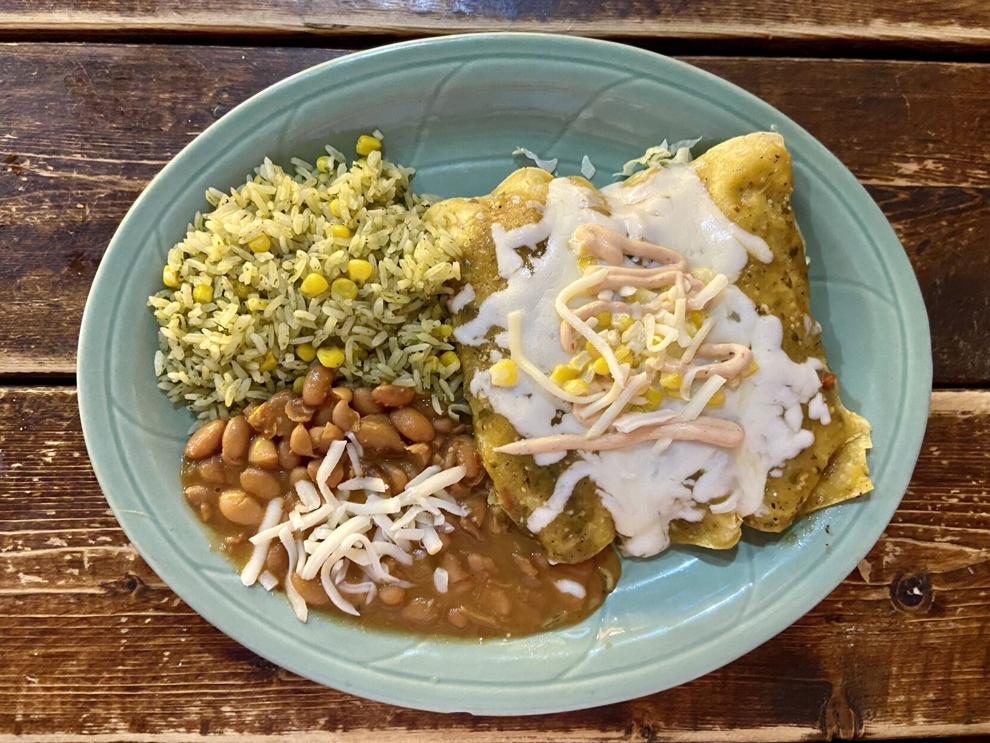 Beef enchiladas at Dos Reyes Mexican Restaurant
When I reviewed Dos Reyes Mexican Restaurant four years ago, it was just about to adopt that name after opening as One Way Cafe — a nod to the one-way streets in its Princeton Heights neighborhood, but not so helpful as a description of its cuisine.
Modestly sized Dos Reyes needs any help it can get to stand out along this stretch of Hampton Avenue south of Chippewa Street. There is the beloved St. Louis Hills mainstay Pueblo Solis, and since Dos Reyes opened, the area has welcomed the larger, flashier Mexican restaurant La Catrina.
I have eaten at both La Catrina and Pueblo Solis since that 2018 review of Dos Reyes, and a few recent meals at Dos Reyes have convinced me it is the superior choice. The standout dish remains the enchiladas filled with barbacoa beef: the tender, slow-cooked meat wrapped in corn tortillas and dressed with a punchy salsa verde, crema and cheese.
Little things help set Dos Reyes apart. The enchiladas are served with perfectly cooked whole pinto beans, rather than refried beans, and flavorful cilantro-tinged rice.
Where Dos Reyes Mexican Restaurant, 5912 Hampton Avenue • More info 314-833-5550; 2reyesrestaurant.business.site