West Bank Street Eats hardly needs a menu. Right behind the counter where you place your order at this O'Fallon, Illinois, storefront, the restaurant's shawarma slowly turns on vertical spits, two mesmerizing, vertiginous stacks of charry beef and golden chicken, each gleaming with the meat's own juices. Ordering anything else seems frivolous.
To one side of the spits is a flattop grill. If you order your shawarma as a sandwich, a cook places a small lump of fresh dough on the grill's surface and expands it into a broad disc of flatbread, thin and gently chewy, freckled dark brown by the heat of the grill. The flatbread makes a supple, toasty cradle for your shawarma. You realize how rarely, if at all, you have thought about the flatbread that wraps the sandwich at what was, before West Bank, your favorite shawarma spot.
West Bank opened three months ago in a small shopping strip along West Highway 50, just west of Interstate 64. Owner Milad Hamed runs the restaurant alongside his wife, Gorbah, and his brother, Siddiq; its name refers to Hamed's Palestinian birthplace and background. The operation is fast-casual, the menu lean. You choose one of four main dishes — the beef or chicken shawarma, gyro meat or falafel — as a sandwich or a bowl and customize it with garnishes and sauces.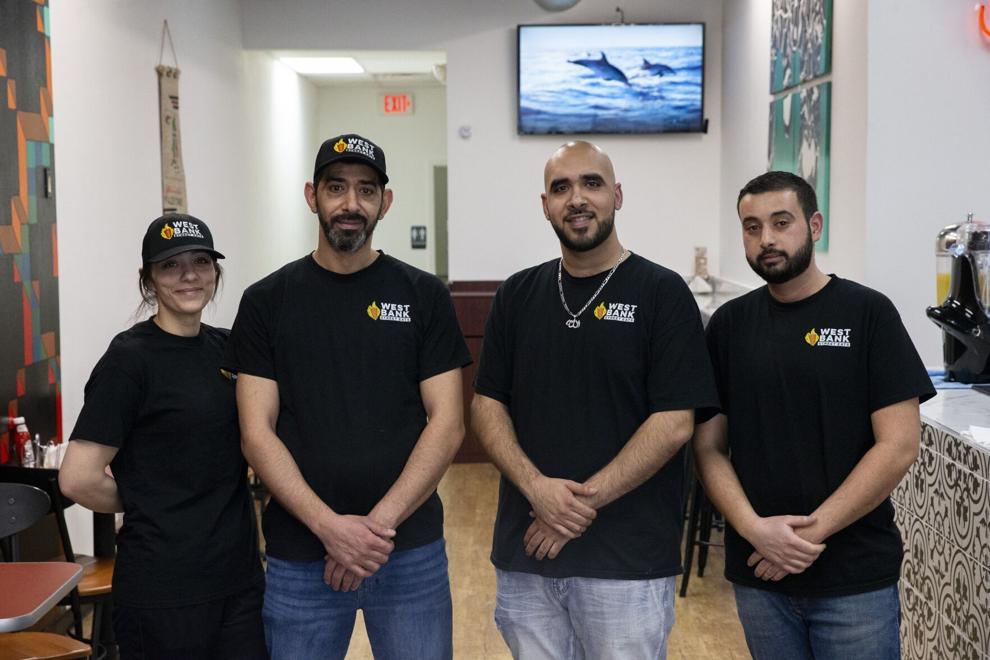 Call it fast-casual, street eats or something else entirely, West Bank demands attention. Shawarma is art and architecture, the spit stacked to maximize exterior, self-basting browning and interior tenderness, and Hamed and his team sculpt and cut precisely. The beef shawarma, especially, is engineered to deliver slices of juicy meat rippling with regular but still surprising bites of crisp, sometimes even gnarly char. Spices bright and warming decorate a flavor that is still essentially meaty and benefits from the chew, like a really good hanger steak. The chicken shawarma isn't quite so intense, which just might be preferable to diners who want a smoother polish to the char, less brawn in the flavor.
Of course, how you dress your particular sandwich or bowl will affect its taste. The garnishes can add simple crunch (lettuce) or tang (lemons, sumac-seasoned onion). A mix of pickled cauliflower, carrot and turnip lends snappiness to the texture and flavor. There is a classic tahini sauce and creamy, exceptionally garlicky toum. For heat, skip the familiar kick of Sriracha or garlic sambal for the housemade salsa verde: sharp with jalapeño and garlic, honed further with lemon.
The gyro meat spinning alongside the beef and chicken shawarma spits doesn't look different from the gyro meat spinning in any other restaurant, but the smooth, grayish-brown tube is so restrained relative to its companions at West Bank it could be a plastic toy from a child's kitchen playset. As a sandwich, the gyro is straightforward, uniformly springy in texture, with the peppery spice you want but none of the deeply savory browning. This isn't a bad gyro, and you can doctor it up with the garnishes and sauces, but the gyro isn't why you must visit West Bank.
The nonmeat option, on the other hand, is no afterthought. The falafel are fried to a crisp, but the ground chickpea filling remains remarkably light, as if held together merely at the kitchen's calm suggestion. If you don't want the falafel to feature in your sandwich or bowl, you can order it as a side dish, as I did. My visits also included a complimentary small side dish of Palestinian cracked olives (another of the available garnishes), which make for a perfect contrasting bite to your main course.
West Bank knows its portions of hummus and baba ganoush are generous. A dine-in order of either is served in a takeout container with the lid tucked underneath; a piece of flatbread accompanies both. An assortment of garnishes — the house salsa verde, Arabic-style pickled cucumber, olive oil and a flurry of sumac — jolt the thick, rich hummus. The smokiness of the baba ganoush speaks for itself.
(For that matter, the sandwiches themselves are also sizeable. I ended up taking half of mine home with me on each visit.)
Your beverage selection is limited to water, soda and limonana, frozen lemonade with fresh mint blended into it. You want the limonana, more sweet than tart, with just a hint of mint; it pairs with West Bank shawarma as surely as sweet tea with barbecue.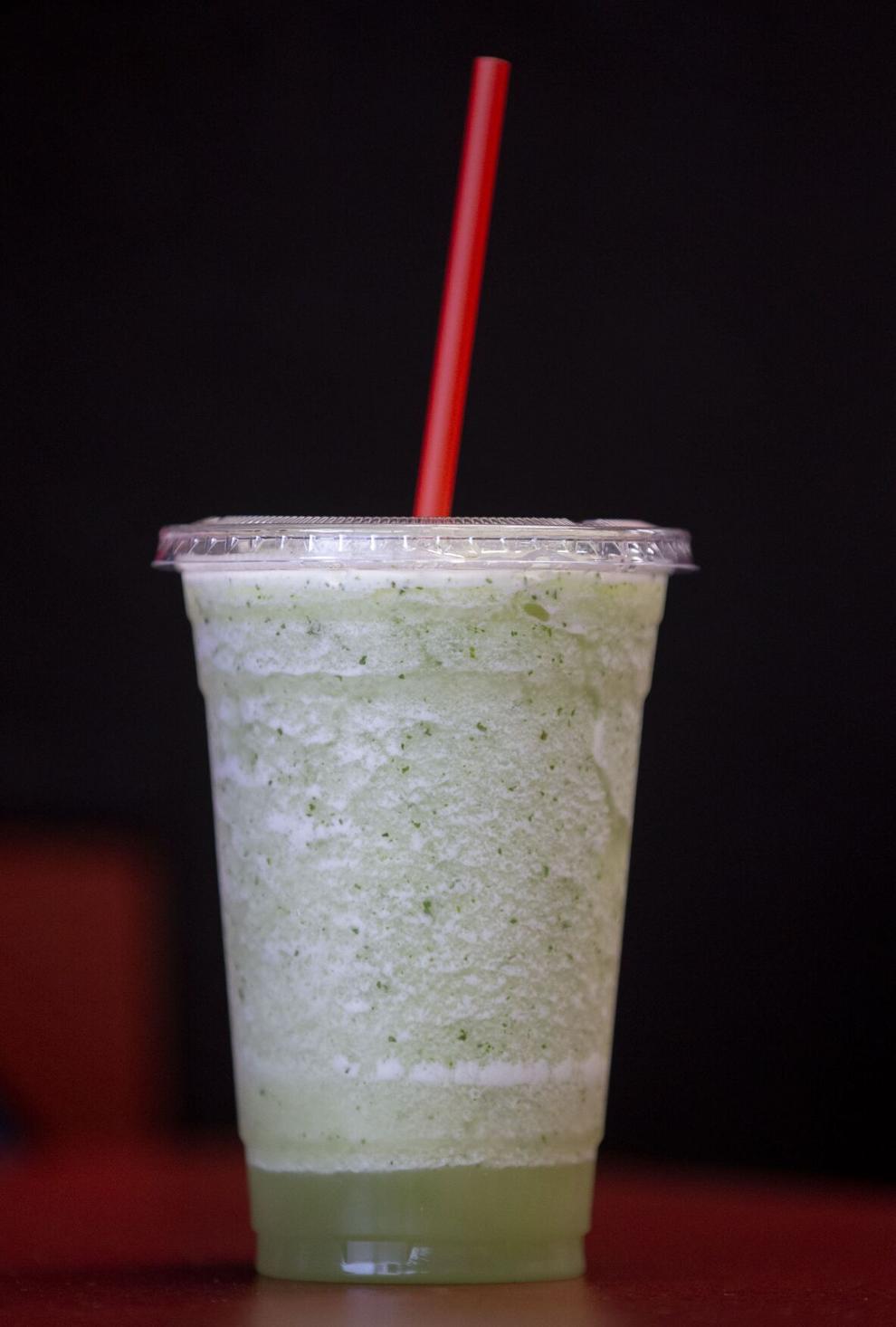 Where West bank Street Eats, 1407 West Highway 50, Suite 104, O'Fallon, Illinois • More info 618-589-3003; instagram.com/westbankstreeteats • Menu Beef and chicken shawarma and other Palestinian and Middle Eastern fare • Hours Lunch and dinner daily