From Belgium to France to Chicago to Missouri, Jonathan Dendauw has undergone a long journey to bring his bread to St. Louis. The accomplished baker sells his naturally fermented sourdough and baked goods at the Lake St. Louis Farmer's Market through his cottage bakery Unshackled Bread.
After he spent time in a bakery as part of a school assignment, Dendauw was hooked. At age 16, he became an apprentice in the artisan's guild Les Compagnons du Devoir where he trained for eight years to hone his craft. He later worked in Chicago as a culinary instructor of pastry and bread but eventually became burned out and took a break. Dendauw and his wife Jessica moved back to Missouri, her home state. During the pandemic, baking called to him once again. "I really want to do what I actually really love doing, which is baking," Dendauw says.
Since the beginning, Unshackled Bread has been about using local products to provide affordable, high-quality bread to the community. "It was really about trying to work with people that produce local foods and flour and promoting good food to the community," Dendauw says. For example, he uses flour from Janie's Mill, based in Ashkum, Illinois. His breads are hand-shaped, naturally leavened and fermented for 24 to 36 hours.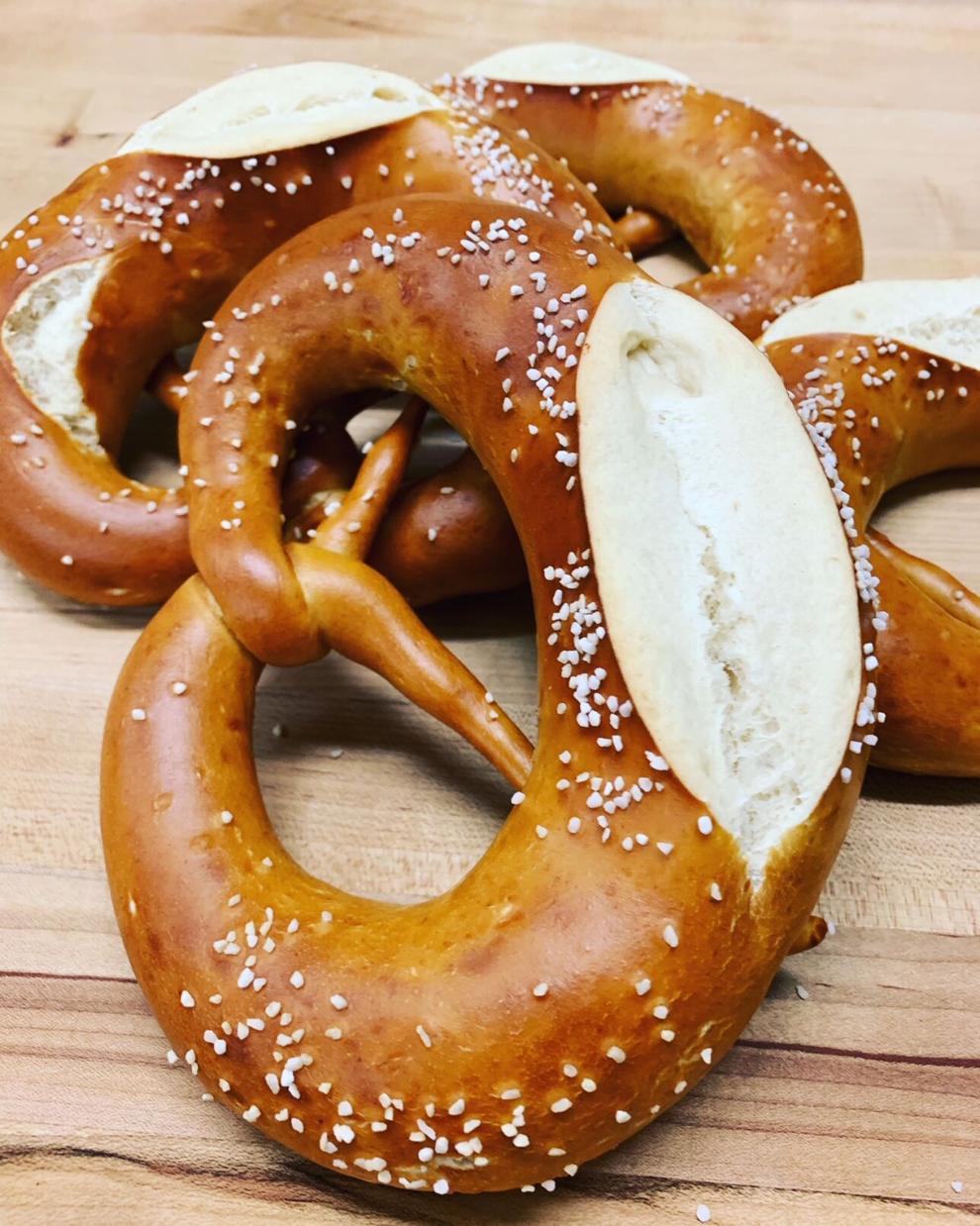 Dendauw will freely admit that as a classically trained French baker, he has a soft spot for classics done to perfection: baguettes, multigrain sourdough, focaccia, challah and rye. If you'd like a treat to enjoy at the market, however, he's got berry scones, banana bread and cinnamon white chocolate scones. His pretzels – crispy on the outside, chewy on the inside with a generous coating of salt – outshine your standard baseball version.
As a professional with years of experience on both sides of the Atlantic, Dendauw has seen multiple cultures' approaches to bread and how they've changed over time. Americans' traditional association of bread with pan loaves has meant Dendauw's customers have been less inclined to branch out into breads like rye. He is part baker, part salesman and part educator. "Once they try it, they're like 'Oh, this is really good,'" he says. People also tend to assume his multigrain sourdough is dense and heavy, but once they try it, they realize a multigrain can be light too.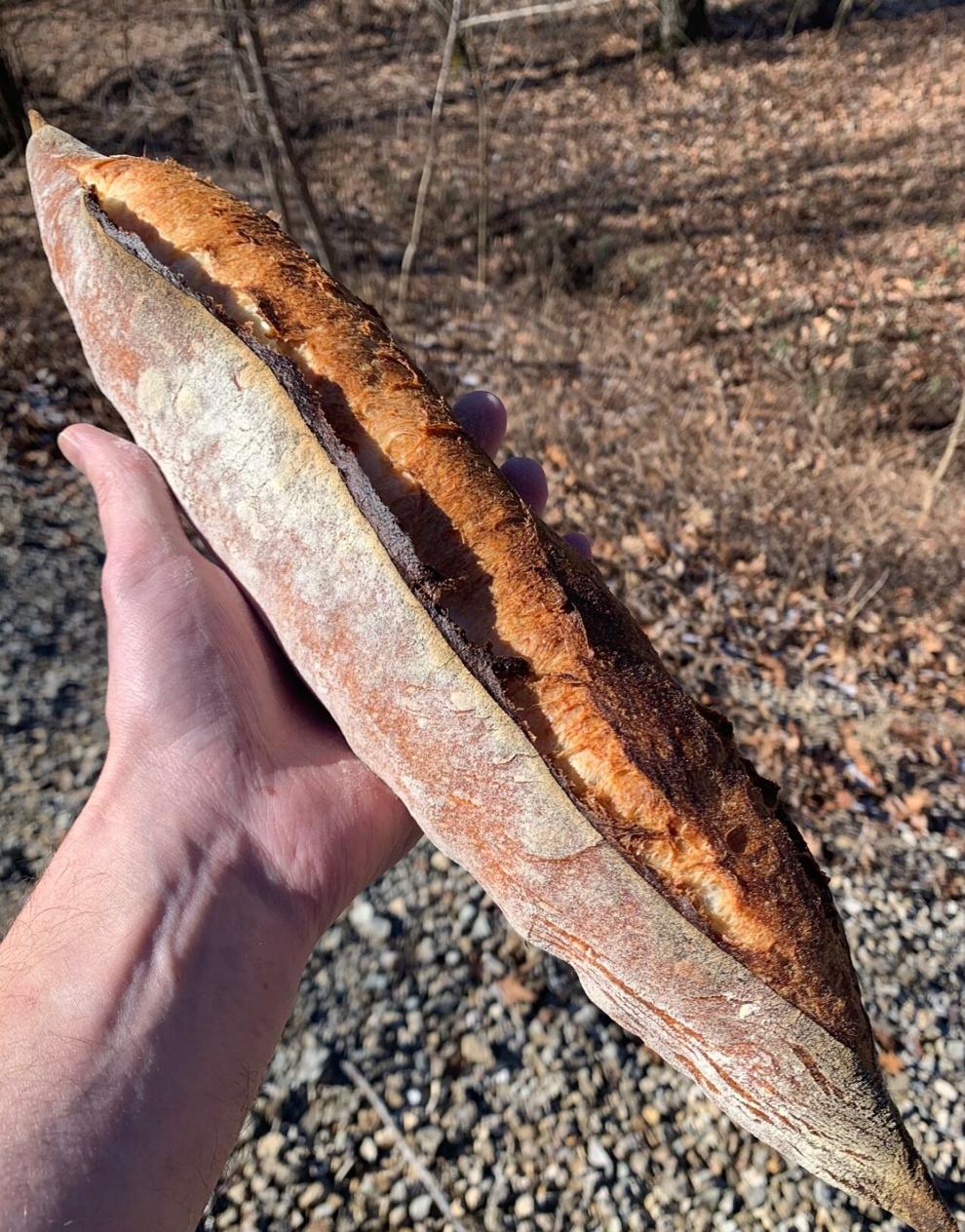 Across the board, Dendauw is heartened by the increasing recognition that baking and pastry professionals have received. People have now come to realize and appreciate the difficult combination of science and artistry that pastry requires. "Right now, you get all of these TV shows where they glorify bakers and pastry chefs and it's a big deal … Back then, when you went that way, it was seen as you're not necessarily the smartest, so you're going to be a baker," he says. 
You'll currently find Dendauw and Unshackled Bread at the Lake St. Louis Farmers and Artists Market, where he's garnered a devoted following. The other makers, farmers and artists at the market have embraced him and his family with open arms. "The most rewarding thing has been people coming back and being there at 8 a.m. waiting to purchase their products, and that, to me, has been amazing," Dendauw says. Find him there every Saturday during market season, but be sure to come early to get your hands on one of his coveted loaves.
Unshackled Bread, Lake St. Louis Farmer's Market, Lake St. Louis, Missouri, instagram.com/unshackled_bread