What better place to celebrate 4/20 this year than in St. Louis? Since cannabis was legalized for recreational use back in February, all sorts of events have been popping up around the metro area, including ones centering around culinary infusions, creative collaborations and educational opportunities.
Here, we've rounded up a few worth checking out this coming Thursday, 4/20, and into the weekend.
Chef Roilty and 420 Fest on Delmar
Since 4/20 falls on a Thursday this year, organizers behind The Loop's first 420 Fest opted to hold their event on Saturday, 4/22, which also happens to be Record Store Day. In collaboration with Sunshine Daydream and Emporium Smoke Shop, Chef Roilty of Dine with Roilty will offer cannabis infusion demonstrations in front of Three Kings Pub on Delmar.
Roilty is know for hosting infused and non-infused dinner experiences and teaching cannabis cooking classes, so you're sure to come away with a better understanding of how to infuse your favorite foods.
Learn more about infused cooking here.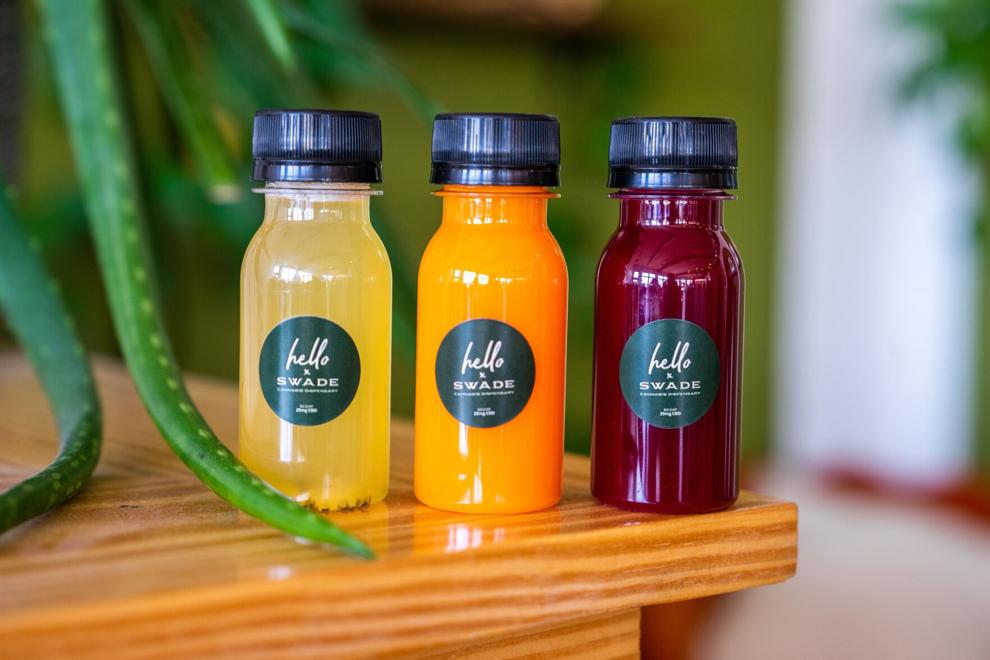 Hello Juice with SWADE Cannabis and Beleaf Co.
On 4/20 from 11 a.m. to 2 p.m. at the SWADE Grove location, cold-pressed juice and smoothie shop Hello Juice is partnering with SWADE Cannabis and Beleaf Co. to introduce guests to their CBD-infused wellness shots. Similar to Hello Juice's 12-ounce bottled juices, these smaller shots have functional benefits – the difference is they're packed with 25 milligrams of CBD. 
Shot flavors and functions include the tropical "Yo-Yo" for energy, with natural caffeine from guarana; the lavender-lemon "Rescue Me" for a calming effect; and the gingery "Anti-Inflammatory" with carrots and turmeric.
Hello Juice, multiple locations
SWADE Cannabis, multiple locations
High on The Hill at Pop's Blue Moon
This 21-and-over event is an epic crossroads of St. Louis infused food and drink makers, including Yonder Eats and Mighty Kind, plus psychedelic funk by LuSiD and beats by tristaño. Expect new MK drink releases and a toast at 4:20 p.m.; colorful creations by pancake artist The Joy of Pancakes; and products from Ozark Highlands-raised Midwest Magic and others. The fun lasts from 4 p.m. to 1 a.m.
Pop's Blue Moon, 5249 Pattison Ave, The Hill, St. Louis, Missouri, popsbluemoon.com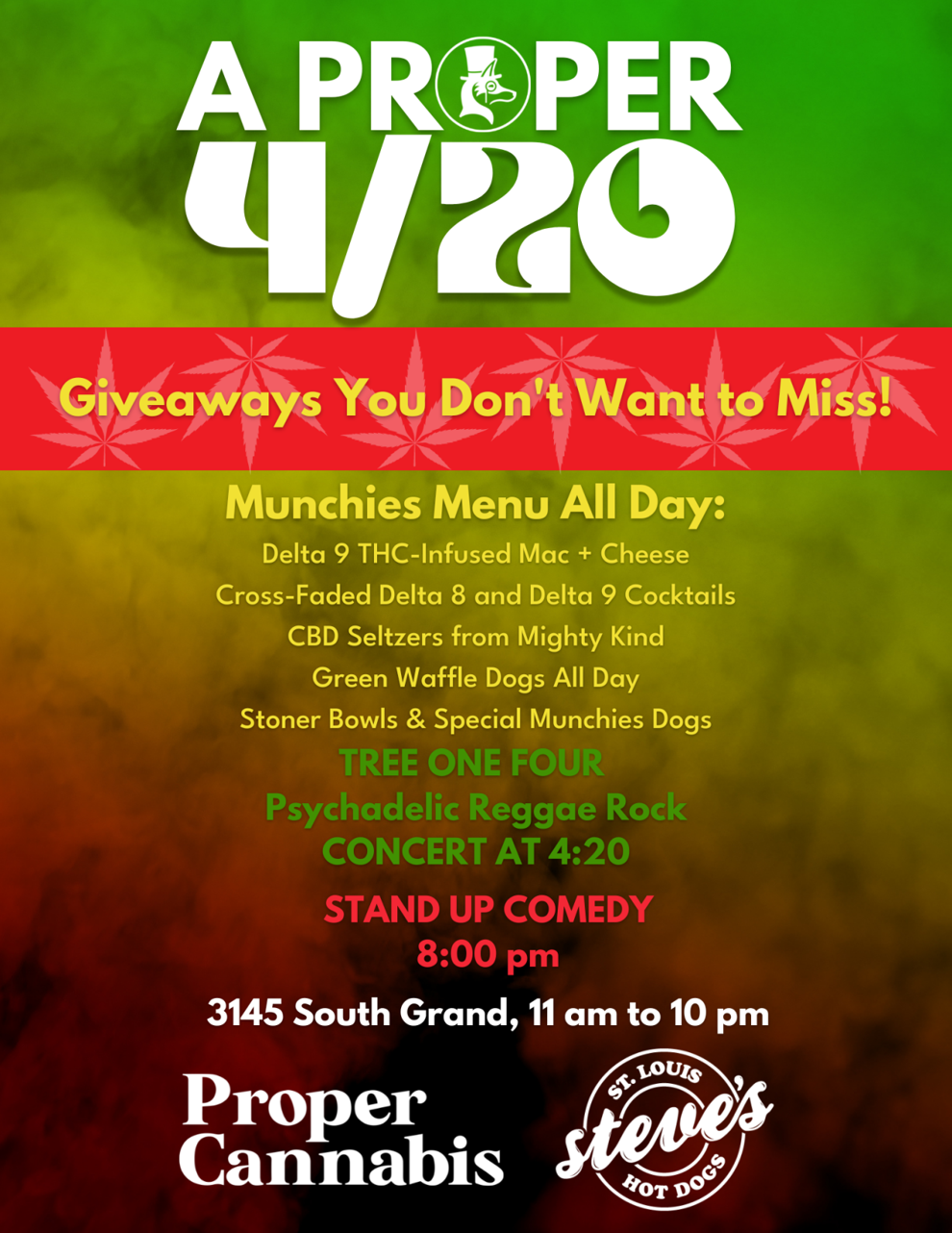 Steve's Hot Dogs with Proper Cannabis
Steve's Hot Dogs and Proper Cannabis? Sounds like a match made in heaven. The dynamic duo has planned a cannabis-themed celebration on 4/20, with a full day of food, tunes, stand-up comedy and giveaways at Steve's on South Grand. The special munchies menu features Delta 9 THC-infused mac 'n' cheese, CBD seltzers and a Proper Dog topped with tater tots, pretzel bites, cheese curds, fries, cheese sauce, ranch, jalapeños and Funyuns. A portion of event t-shirt proceeds go to Steve's Hot Dog's Feed the People program, which provides more than $10,000 worth of meals a year to local nonprofits.
Steve's Hot Dogs, 3145 S. Grand Blvd., South Grand, St. Louis, Missouri, 314-932-5953, steveshotdogsstl.com
Proper Cannabis, multiple locations
Up Late STL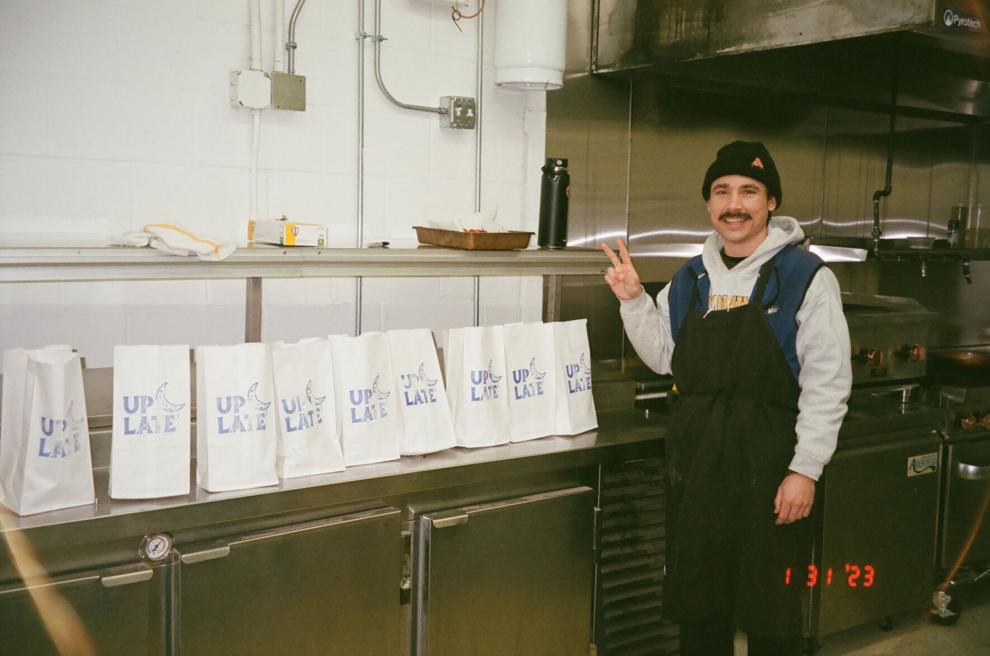 Located on Vandeventer inside historic World's Fair Donuts, the new and tasty Up Late STL serves breakfast sandos, carne asada tacos, gooey butter cake donuts, beer and chocolate milk. On top of all that, it's open Thursday through Sunday from 8 p.m. to 4 a.m.
This 4/20, Up Late has teamed up with Goodnight Gummies + Vapes, Proper Brands and Strange Donuts to throw a "Long Kiss Goodnight" pajama party. Expect free Goodnight Gummies samples, a DJ and special menu items from Up Late and Strange Donuts, as well as a mattress giveaway for one very lucky guest. 
Up Late STL, 1904 S. Vandeventer Ave. Ste. B, Southwest Garden, St. Louis, Missouri, instagram/uplatestl