St. Patrick's Day is around the corner, and every year, I get a bit nostalgic for the holiday. As a native St. Louisan, we sit on an embarrassment of riches when it comes to these parade-centered holidays. I'm already thinking about Cinco de Mayo on Cherokee, and Soulard's Mardi Gras celebration has earned its place as the kickoff to parade season.
St. Patrick's Day in Dogtown is a can't-miss, but if parades and crowds aren't your thing, you can customize your celebration to be as laid back as you want  by heading to one of the many Irish pubs that pepper the city's landscape. There's a few particularly close to my heart that shouldn't be relegated to just one day a year – ones I've visited for decades for no other reason than they're the perfect combination of casual food and utter lack of pretention. It's why I went in my 20s, and it's what keeps me coming back.
John D. McGurk's Irish Pub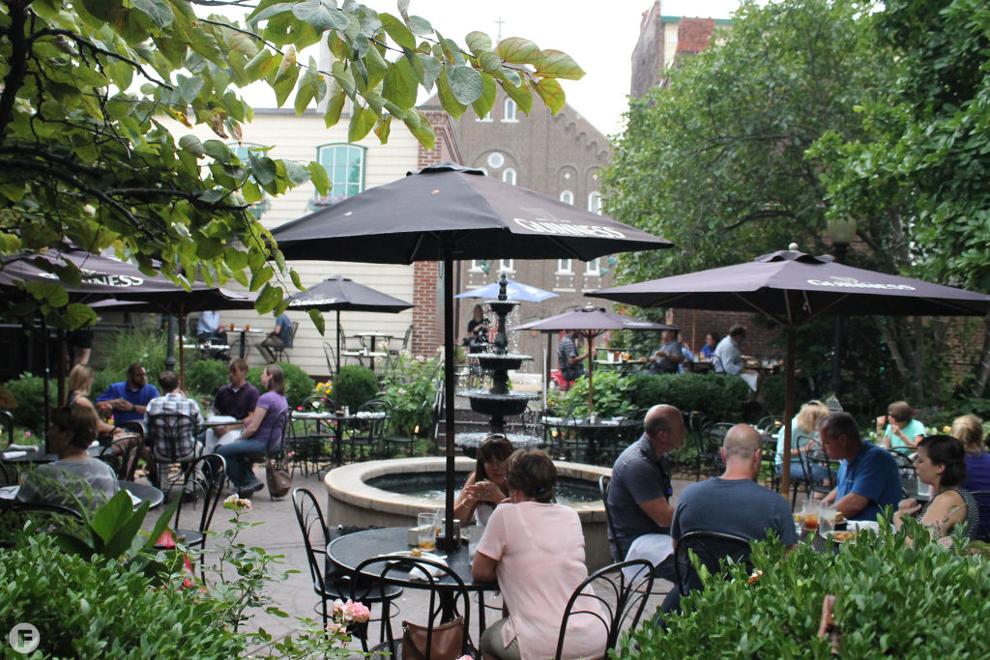 Simply put, John D. McGurk's is a classic, and it's expanded over time to create a spacious interior that still manages to retain a cozy atmosphere: The patina of warm wood and brick throughout set the mood instantly. It's dimly lit and nearly romantic – the perfect place to go tuck yourself away with friends for the evening. If the weather is in your favor, the expansive patio is a stunner; take a seat among the multitude of plants or near the fountain and relax into whatever you've ordered. The menu is a classic, with St. Louis standards woven into straightforward fare – sandwiches, salads and the like. The pub fare lives within the house specialties section of the menu, offering bangers and mash, corned beef and cabbage, fish and chips and Guinness stew. If you've never been, now is the perfect time: McGurk's is hosting a St. Patrick's Day celebration on March 11 that kicks off at 10 a.m., complete with live music beginning in the afternoon; follow McGurk's on Instagram for more information and updates. 
John D. McGurk's, 1200 Russell Blvd., Soulard, Missouri, 314-776-8309, mcgurks.com
O'Connell's Pub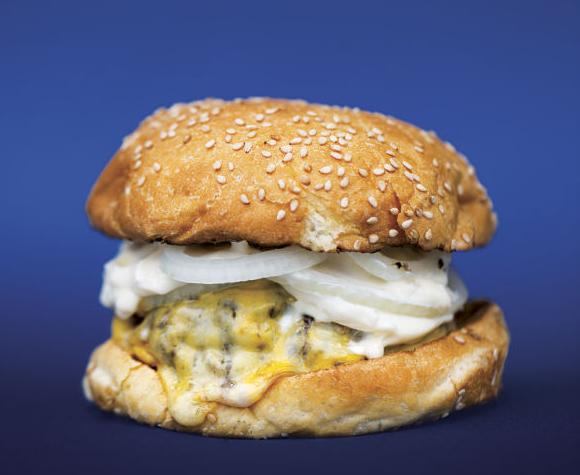 The exact sort of hominess and warmth that O'Connell's Pub evokes is hard to come by. Decade after decade, through generations of patrons, the traditional Irish pub has stayed the same. And we mean it: O'Connell's likes to keep things the same. Founded in 1962, the restaurant moved from its original Gaslight Square address to its current Southwest Garden home in 1972, but not before then-owner Jack Parker brought everything from the 1904 chandeliers to the wooden booths and bar to the new space. Since then, there have been no noticeable changes, which is a big part of what makes O'Connell's great. What may make it outstanding, however, are the burgers: They're a must-try when you visit and are as timeless as the establishment itself. Don't leave without checking out the one new area in the restaurant – what was once Jack Parker's Antiques shop is now Jack's Joint, an art gallery and music venue named for the late Parker by his son and current owner John Parker. The space hosts a regular rotation of musicians; follow O'Connell's on Facebook for information about future shows.
O'Connell's Pub, 4652 Shaw Ave., Southwest Garden, St. Louis, Missouri, 314-773-6600, oconnells-pub.com
The Pat Connolly Tavern
There is no pub or tavern more centric to our city's St. Patrick's Day celebrations than The Pat Connolly Tavern in Dogtown. It is a mainstay; an essential part of the event. It's the oldest Irish bar in St. Louis, one that – believe it or not – is best known for its fried chicken. You can't miss with the entire menu's lineup of casual favorites: The corned beef sandwich is delicious year-round, and in this season of Lent, the cod sandwich is a popular pick. The atmosphere at Pat's is perhaps the best part: Laid back and unfussy, it'll put you instantly at ease upon walking through the doors. The feels-like-home atmosphere is likely a result of the tavern being in the same family since its founding in 1942. Recently, current owners Joe Jovanovich and Theresa Connolly announced that they were selling Pat's outside the family to a longtime customer of the establishment; this will be their last St. Patrick's Day as owners. As usual, the restaurant is gearing up for the coming week's festivities; the pub will host live Irish music this Saturday, March 11, from noon to 10 p.m. March 17 is the main event for Pat's, when the much-beloved St. Patrick's Day parade hits the streets of Dogtown. The tavern opens at 6 a.m. for breakfast and keeps the party going all day long, with live music and four bars to pick from, and it's one of the most popular spots to watch the parade. Check the website for more information on the bash and to get tickets for what's sure to be the party of the year.
The Pat Connolly Tavern, 6400 Oakland Ave., Dogtown, St. Louis, Missouri, 314-647-7287, patconnollytavern.com