Well hello, March! As spring gets closer and closer, food and drink events are on the rise: This weekend, enjoy a stout festival at 4 Hands Brewing Co., a barbecue class at The Shaved Duck, an emo pop punk music bingo night at 9 Mile Garden and more. 
Friday 
First Friday in Grand Center
"Discover Grand Center, located in the heart of St. Louis, and its remarkable array of visual arts at eight venues within walking distance of each other." Free admission. From 5 to 9 p.m. 
Saturday
Slipping into Darkness at 4 Hands Brewing Co.
"We're thrilled to announce that Slipping into Darkness, our annual celebration of stouts, is returning on March 4, 2023! Join us at the brewery from noon to 4 p.m. for a ticketed stout sampling event featuring over 25 of our stouts, including Madagascar and Chocolate Milk Stout variants as well as delicious dark offerings from guest breweries in Columbia, Kansas City and St. Louis." Tickets $60.   
St. Louis City SC Parking Lot Game Day Party
"We're throwing a huge pre-party for the St. Louis City SC game with Michelob Ultra and Syberg's! Family zone, games, DJ and more! We're a hop, skip and a jump away from the stadium, so come join us." Free admission. Event starts at noon. 
Micro Market in O'Fallon, Illinois
"It's market season! We are kicking the season off with Micro Markets, an abbreviated version of the regular season farmers market. Micro Markets will predominantly be held indoors unless Mother Nature decides to play nice on this day, allowing us to expand outdoors. Expect your favorite food vendors with artisans dabbled throughout. A great way to get back into eating fresh and local from farmers and producers you know!" Free admission. From 9 a.m. to noon. 
Emo Pop Punk Music Bingo at 9 Mile Garden 
"Relive your emo days at Emo Pop Punk Music Bingo at 9 Mile Garden on Saturday, March 4 at 8 p.m. inside the Cantina. Free to play and win free drinks! Must be 21 to participate." 
Sunday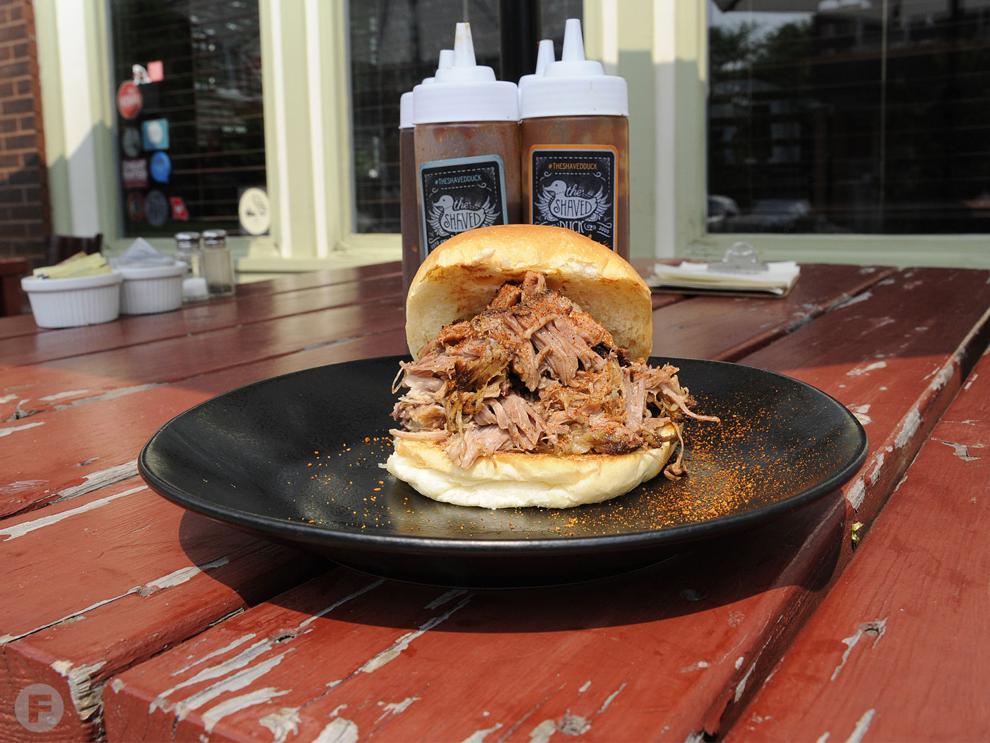 Barbecue Class at The Shaved Duck
"This is a hands-on, fun, creative class. My goal is to teach you the fundamentals of barbecue in a day. Don't worry, you'll be leaving with a 60-page recipe book with personal rubs, sauces and techniques I have developed over the years. No secrets held back here!" Tickets $250 per person. From 10 a.m. to 4 p.m. 
Bloody Mary Brunch at Das Bevo
"Swing by from 10 a.m. to 2 p.m. for breakfast and $6 loaded bloodies. Per usual, we'll also have bottomless mimosas. Cheers!" Free admission.
Winter WakeUp Market at The Garage STL
"Bark n Sniff's Winter WakeUp Market Series is 100% dog friendly! Come celebrate a fun afternoon in downtown St. Louis with your furry best friend! We showcase the best small businesses that Saint Louis has to offer in a trendy atmosphere that is second to none. At each of our markets, we will have a full bar available, great music, great food and great vibes. There will also be adoptable dogs and puppies from Stray Rescue!" Free admission. From 1 to 5 p.m. 
Hot Swing Jazz Brunch at Evangeline's Bistro
"Low-down blues, hokum and hot jazz from the 1920s and 30s." Free admission. From 11 a.m. to 4 p.m.