ST. LOUIS — The scoreboard above the south end of the pitch at the gleaming new Centene Stadium blazed white letters against a red background: City Flavor. The event's guests of honor sat on chairs positioned just outside the pitch's northeast corner. In the stands, many attendees wrapped themselves in complimentary St. Louis City SC scarves against the brisk October breeze and waited for the panel discussion to begin.
The vibe was pep rally meets major concert announcement. One of the featured guests was, in fact, a rock star: Steve Ewing, the frontman of St. Louis legends the Urge. Ewing was there to talk hot dogs. Steve's Hot Dogs, his Tower Grove South restaurant, is one of the 25 area restaurants that will serve food at matches when City begins MLS play next year.
City announced five of those 25 restaurants at Monday's event. Joining Steve's Hot Dogs are Balkan Treat Box in Webster Groves; Belleville-based Beast Craft BBQ Co., which also operates Beast Butcher & Block in the Grove in Forest Park Southeast; and two restaurants from Gerard Craft's Niche Food Group, Brasserie by Niche and Pastaria Deli & Wine.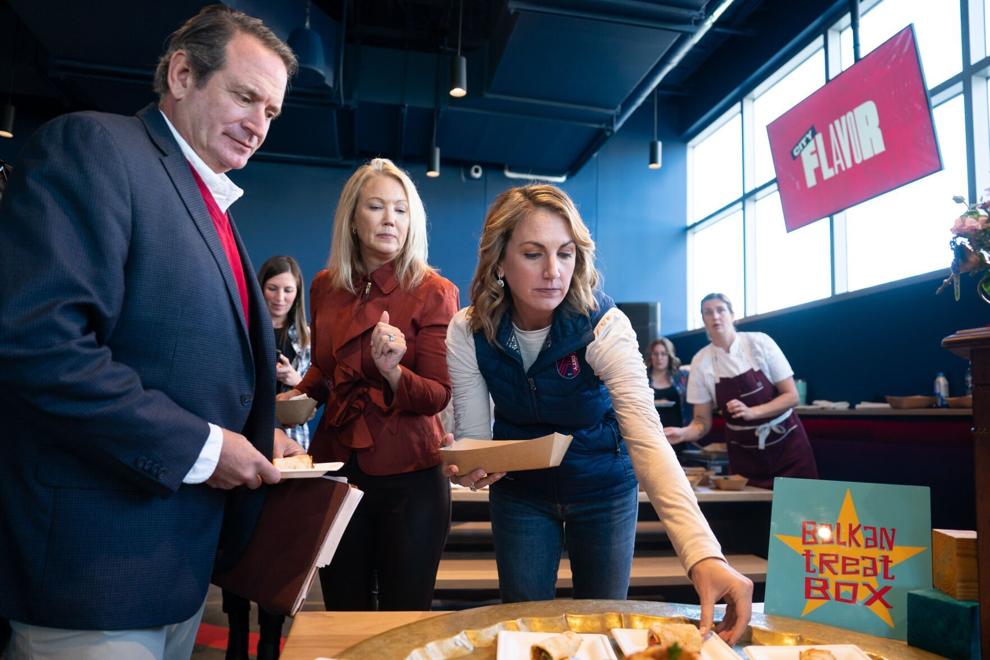 Craft, the acclaimed chef and restaurateur who won "Best Chef: Midwest" at the 2015 James Beard Awards, is overseeing Centene Stadium's restaurant lineup as City's "chief flavor officer." He joined City president and CEO Carolyn Kindle to unveil the first five restaurants Monday.
At the panel discussion's outset, Kindle said assembling the stadium's restaurant partners was also a personal journey. She admitted she was previously unaware "how amazing" the St. Louis food scene is.
"I've met these amazing restaurateurs, their families — in some cases, they're multigenerational — and they're all 100% local," she said. "And so what a great story to tell."
Now, granted, "New stadium to serve hot dogs" isn't a gripping headline. But Ewing doesn't serve typical hot dogs at Steve's. He smokes the hot dogs before grilling them and tops them with shredded pork steak or macaroni and cheese or all the fixings from a backyard barbecue.
More to the point, Steve's is a St. Louis story. The local rock star built up his restaurant from a simple street cart. In early 2020, after Ewing announced Steve's would permanently close, he saw an outpouring of community support — and a second life with new business partners Danni and Marcus Eickenhorst, who joined Ewing at Monday's announcement.
"So it's just awesome for us to now be able to represent the city," Ewing said during the panel discussion. "And people come to the city now from out of town and go, 'Man, that's an awesome hot dog. I've never had something like that before.' So we're ready for that."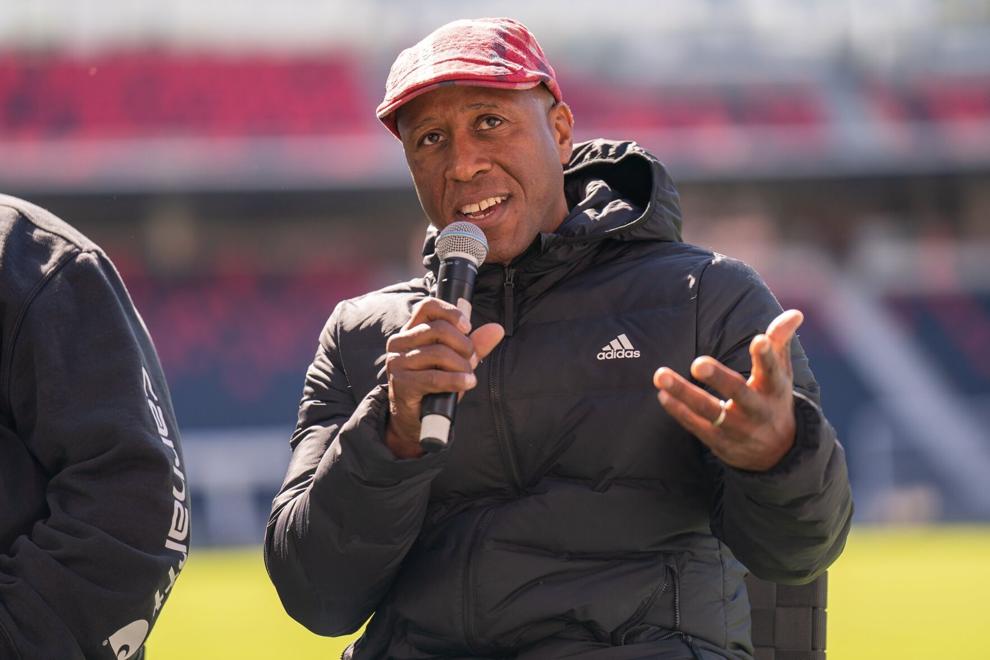 Monday's event continued City's savvy rollout of its stadium dining experience. After introducing Craft's involvement last year, the club asked fans to vote on potential restaurants. Some 10,000 supporters voted. Steve's received the most votes.
City clearly understands how diners learn about and interact with restaurants in 2022. The club has produced a YouTube series that explores the restaurants introduced on Monday. The food sampling portion of the event included an "Instagram table" of dishes purely for photographic purposes.
Some of the dishes were already naturally suited to a stadium, handheld and beer-friendly: the St. Louis City Dog from Steve's Hot Dogs, of course; the burger from Brasserie; thick, crisp-edged slices of Detroit-style pizza from Pastaria Deli + Wine. (Those latter two will be available in the stadium's Together Credit Union Club.)
Beast Craft BBQ Co. serves a sandwich-sized (but still plump) portion of its signature, gargantuan pork steak. Owner and pitmaster David Sandusky said that pork steak was the clear choice for the restaurant's dish.
"If we're going to really show off who we are and what we're about, that's the item that's going to do it," he said.
Balkan Treat Box is introducing a new dish, tantuni kebab wraps. Chef and owner Loryn Nalic said the stadium's electric kitchens eliminated the restaurant's acclaimed wood-fired fare from consideration.
"It just made me get back into, you know, researching everything that I've learned through my travels and figuring out something that's going to go great with beer but still manage to have our flavor profiles," She said.
Craft said the restaurant project has turned out both bigger and better than what he envisioned when he came on board.
"It's amazing how much focus (City) put into the food," he said.
Supporters will also find vegan and vegetarian dishes, Craft said, and the club is also working on some kinds of allergen-free options.
Though not announced today, the full list of 25 restaurants is "pretty much done," Craft said, with some contract negotiations still underway.
Those 25 restaurants will face a far more daunting challenge than feeding the ravenous hordes of a media preview. As Craft pointed out during the panel discussion, soccer matches are a whole different animal from baseball games.
Centene Stadium's capacity crowd of 22,500 supporters will throng the concessions for pork steaks, hot dogs and tantuni kebabs twice, before the game and at halftime.
Photos: St. Louis CITY SC unveils STLMade food partners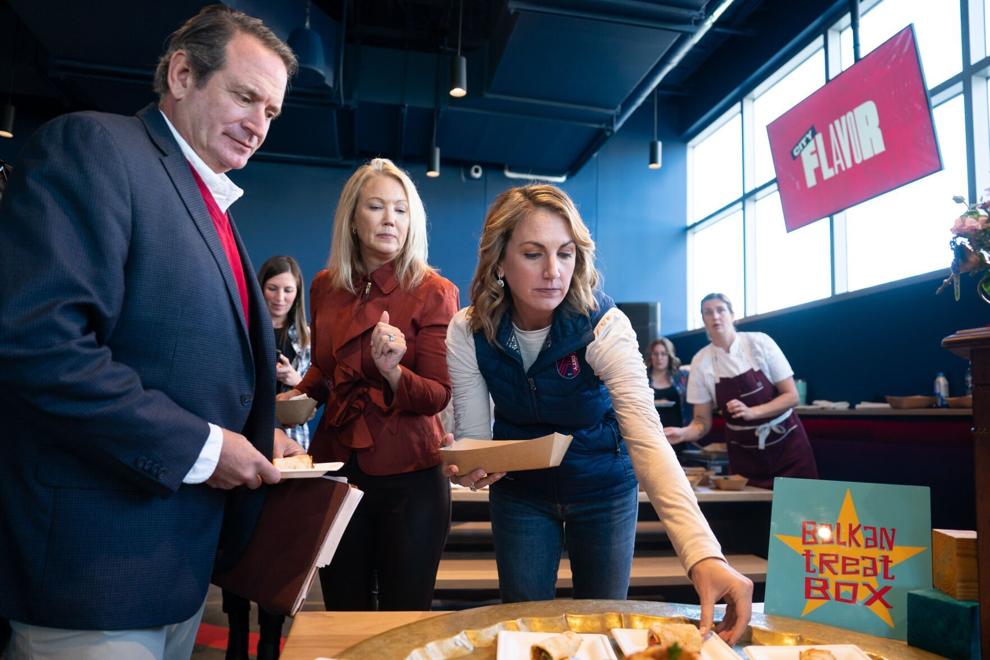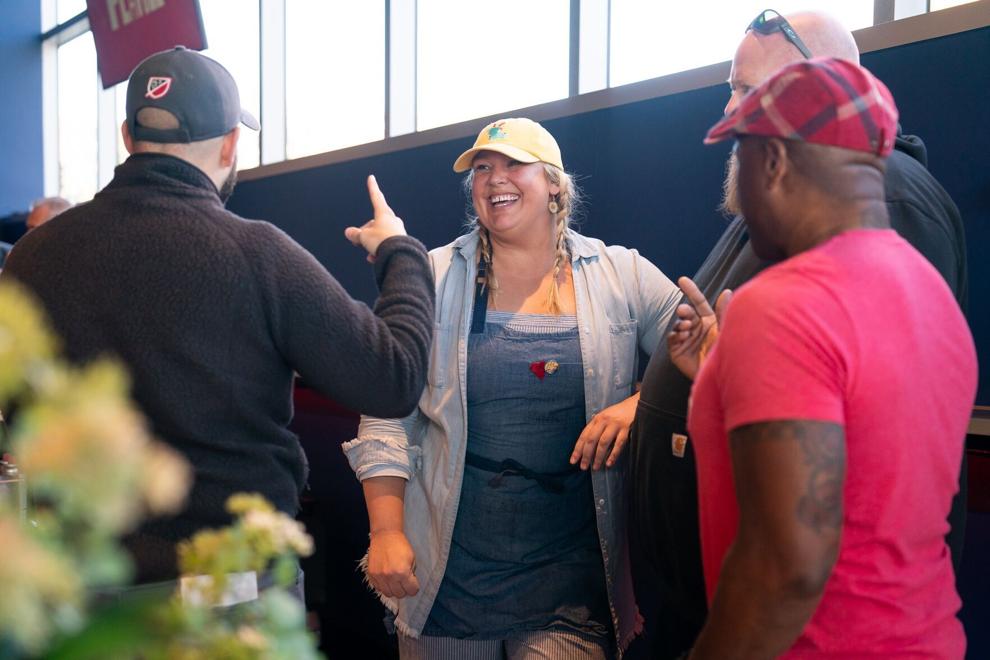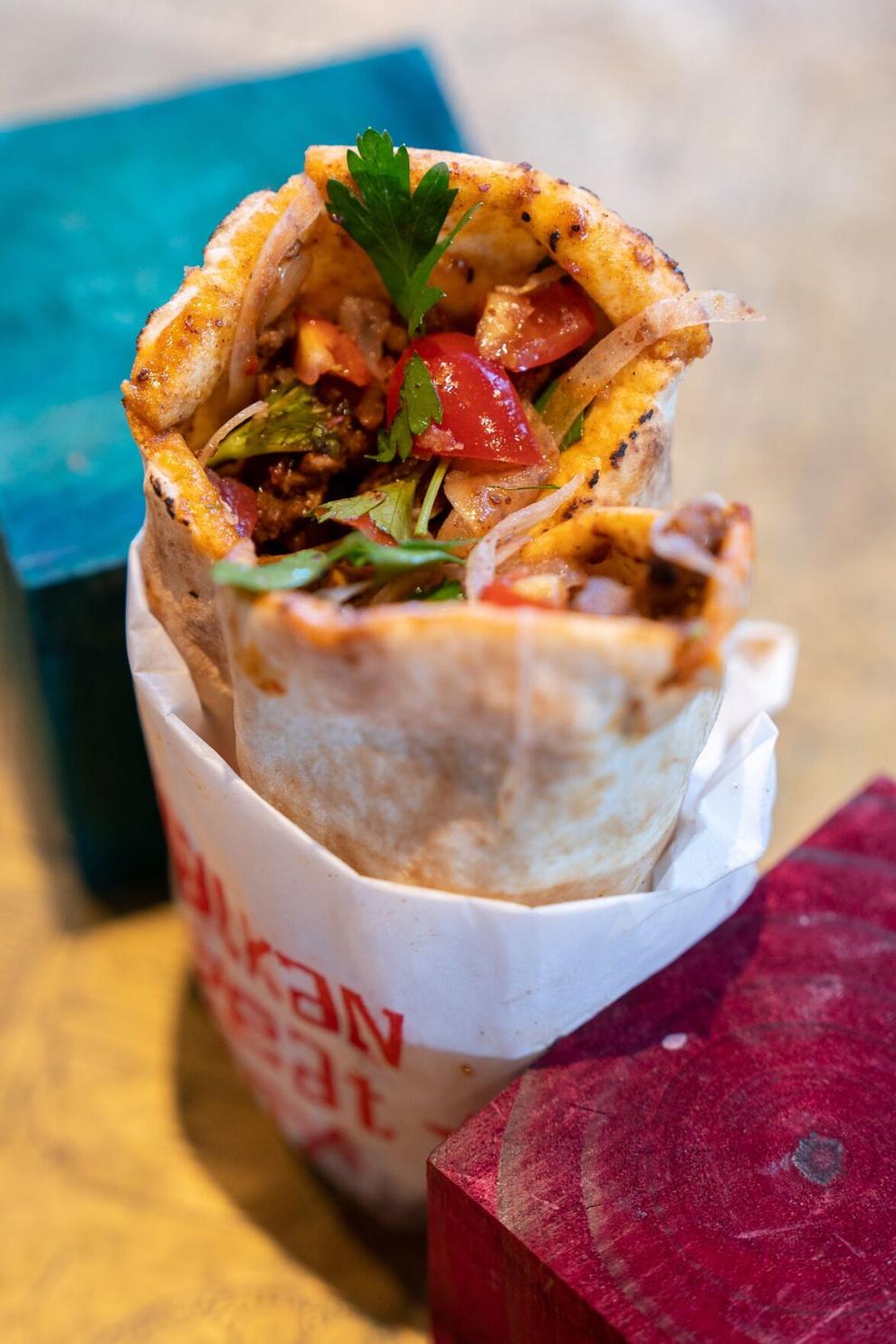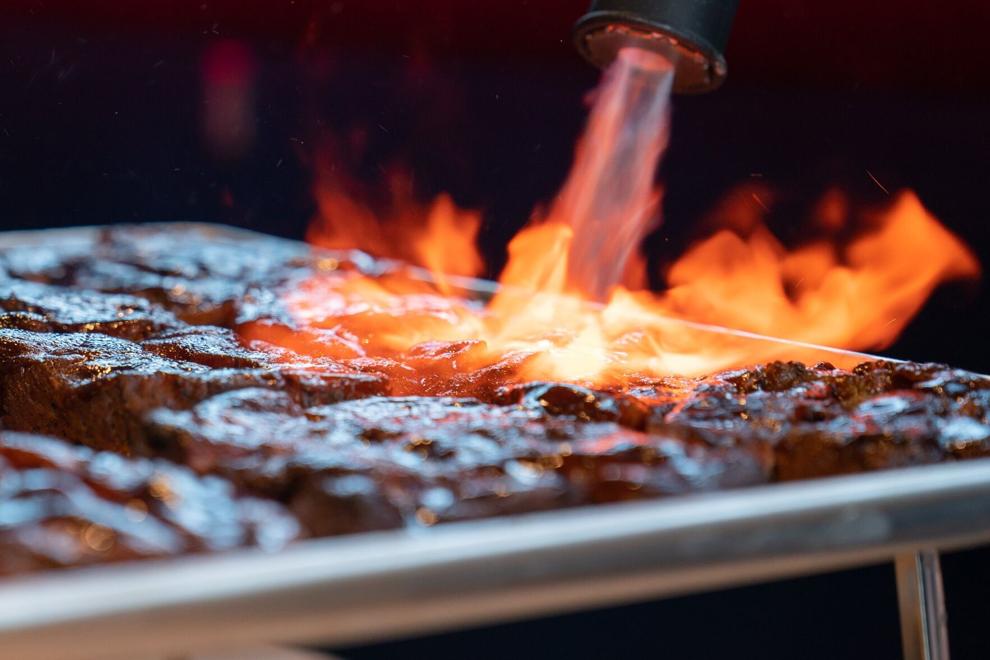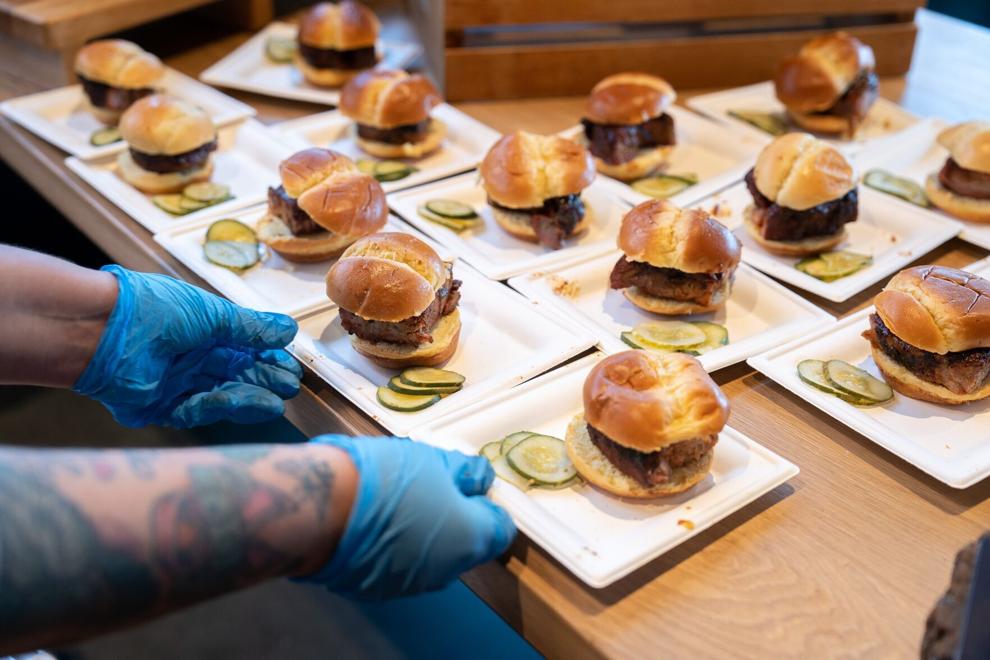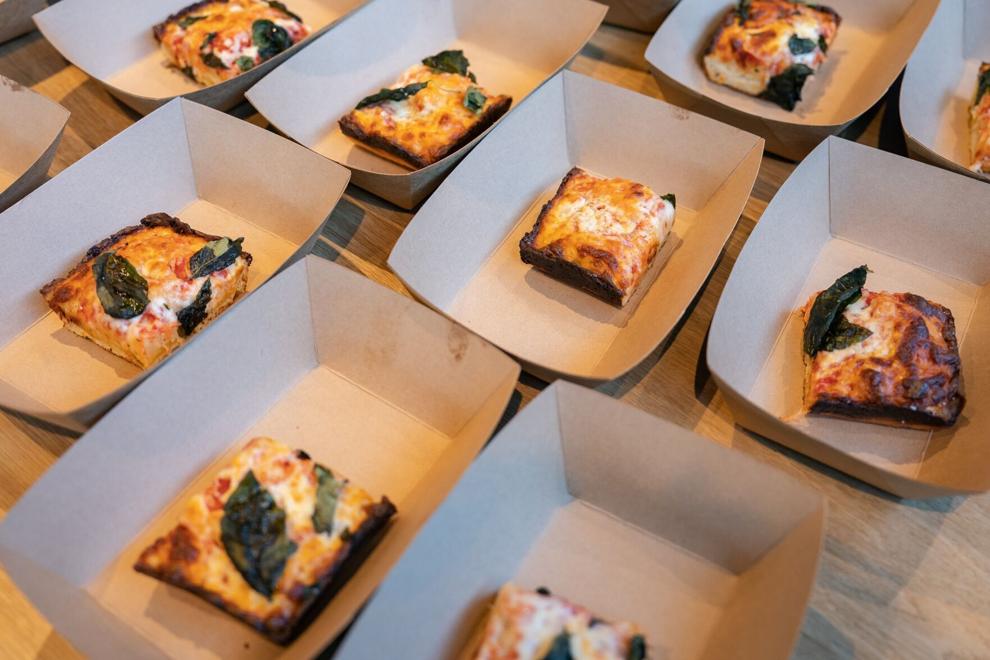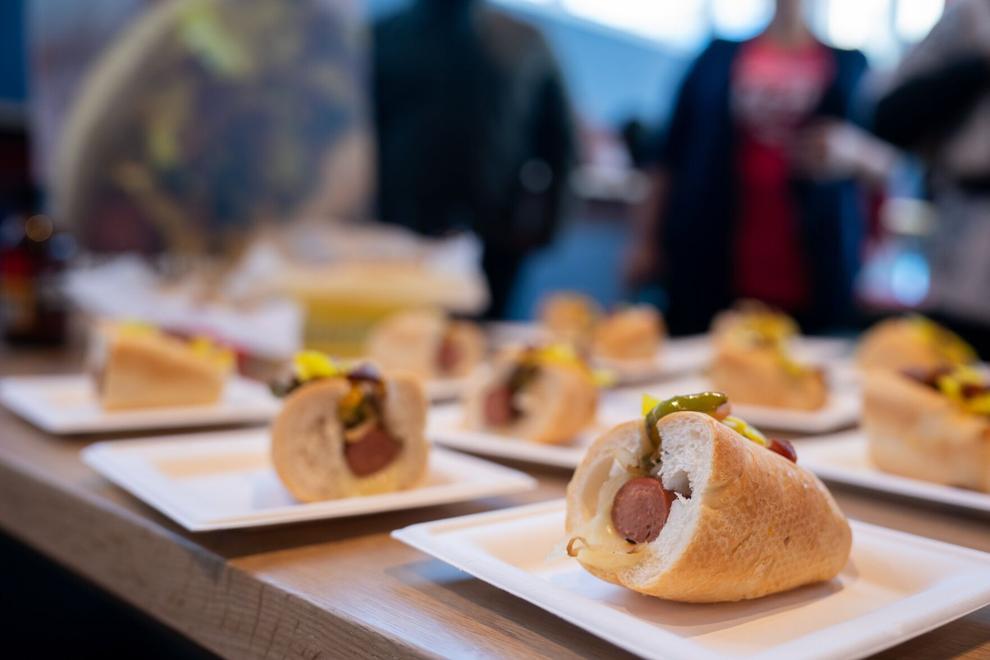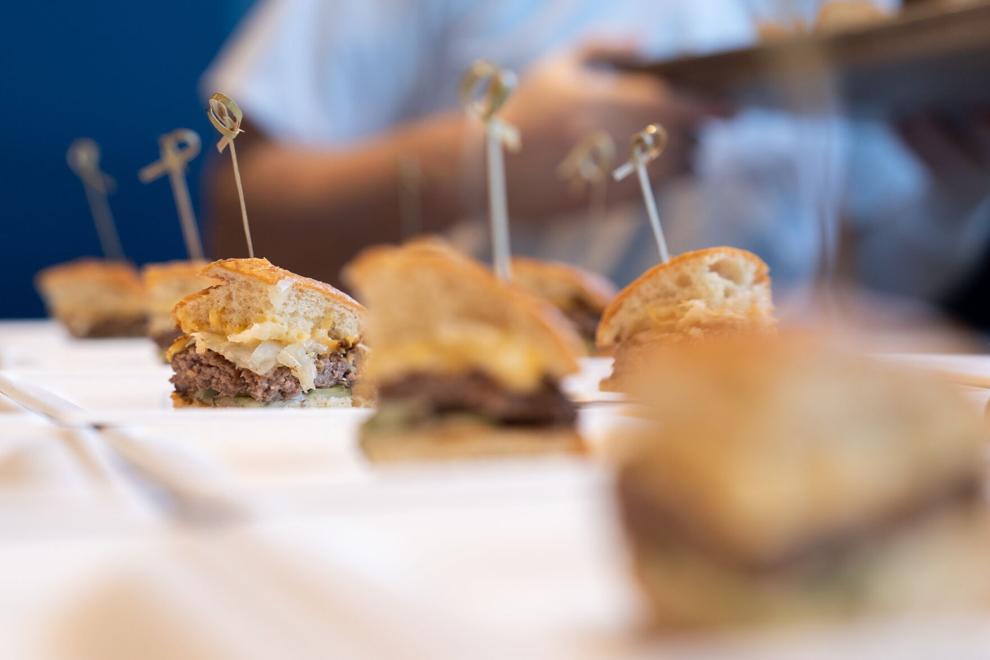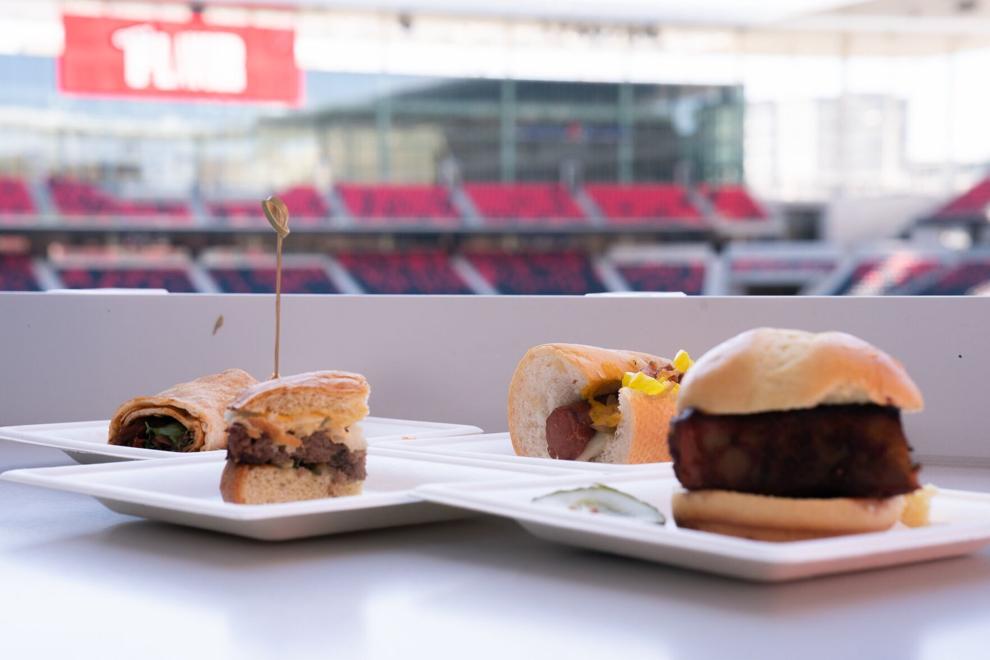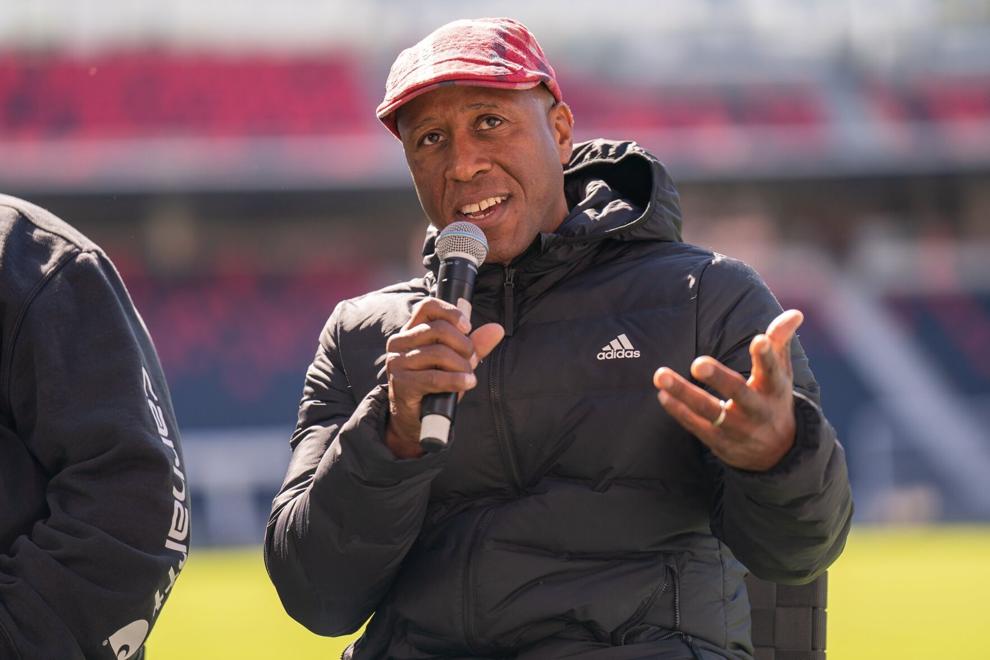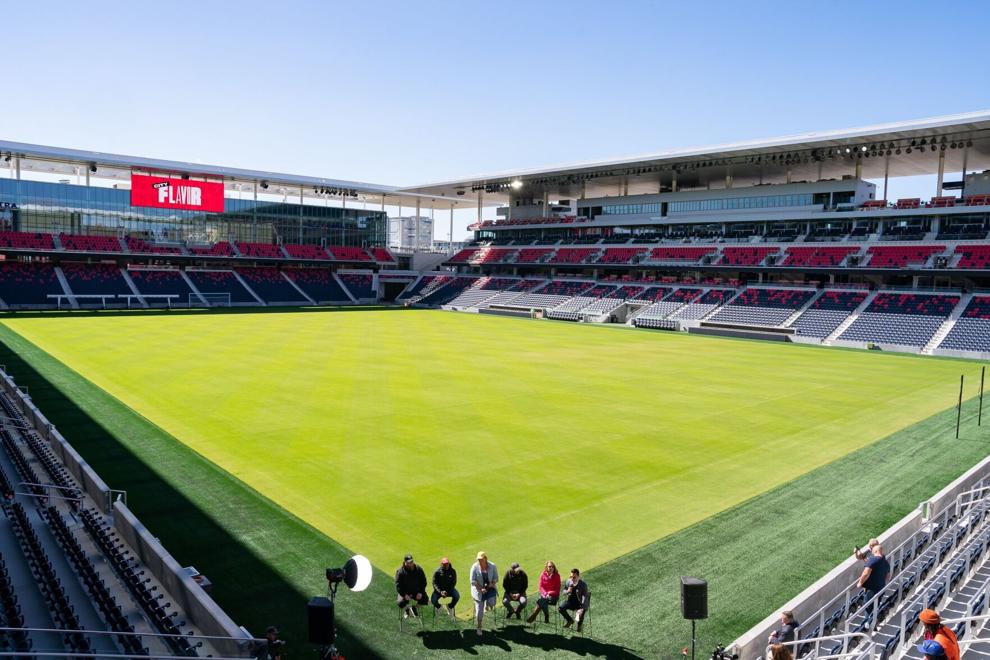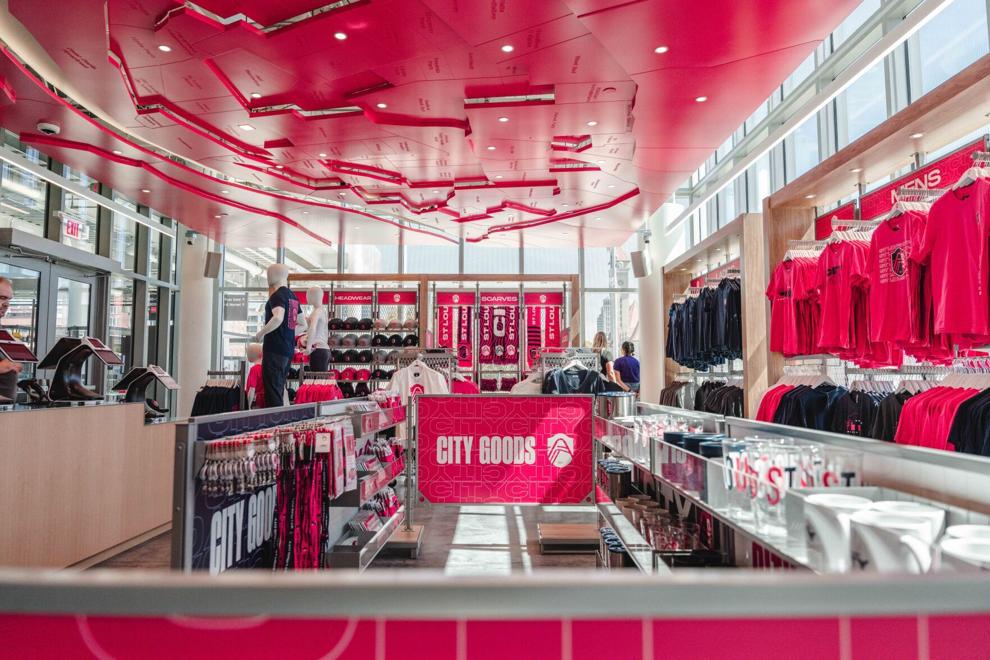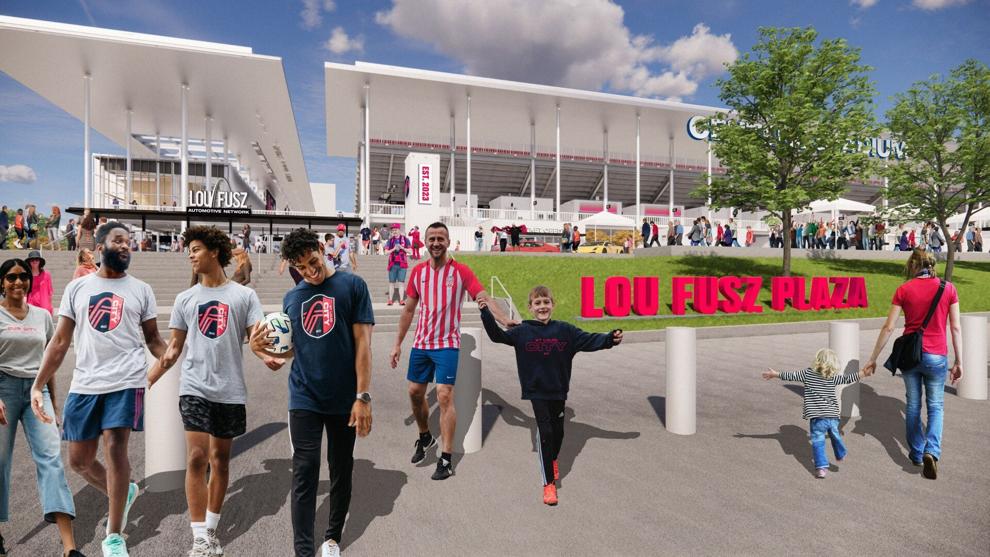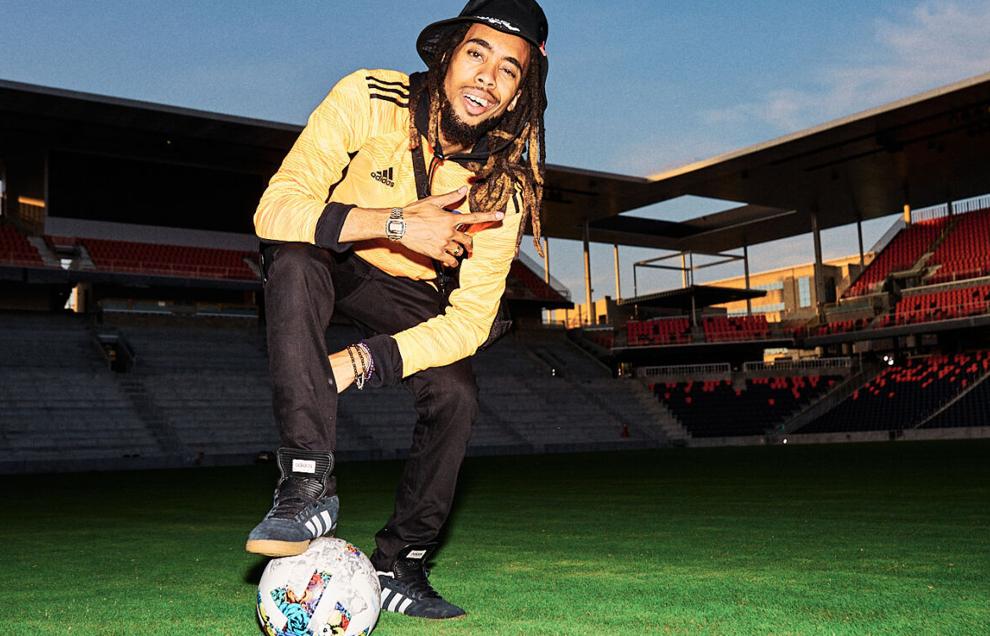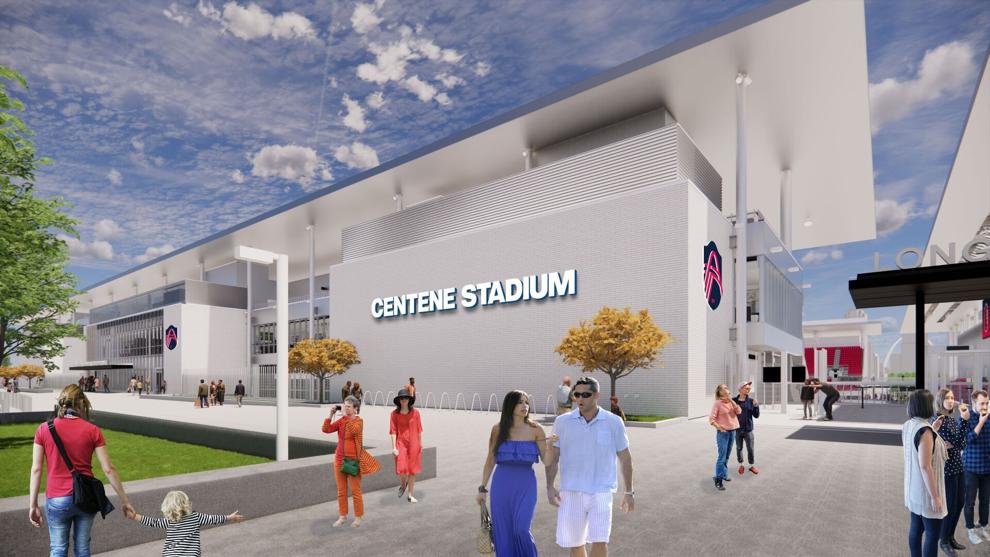 Photos: St. Louis CITY SC unveils STLMade food partners